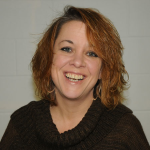 YORK – While there were 67 new COVID-19 cases in the Four Corners Health District in the last three days, only nine of those were in York County.
YORK – The number of COVID-19 cases continue to grow in the Four Corners Health District and two new COVID-related deaths have been confirmed …
YORK – This week, York County Commissioner Chairman Randy Obermier said he had received some calls about the county roads, and said that while…
YORK – Figures provided by the city show that the total sales tax receipts for the 2019-20 fiscal year were the highest they have ever been.
YORK – The city's sign ordinances have been modified to allow for different types of business signage in the downtown area, particularly for p…
YORK – The York County Commissioners opened bids for a new motorgrader during their regular meeting this past week – and had quite the discuss…
YORK – The latest information from the Four Corners Health District indicates that the coronavirus is continuing to spread around the county a…
Uh, I just realized that Oct. 28 is only a week away.
View all