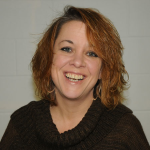 YORK – A pursuit involving a man on a stolen motorcycle and deputies with the York County Sheriff's Department ended in Shelby with the driver…
YORK – "We have had, we are having a lot of COVID cases, again this week, and they are of all ages," Four Corners Health Department Director L…
YORK – The 2021-22 budget for York County has been passed by the commissioners, with just a slightly higher tax levy – going from 22 cents per…
It's about that time of year again, when stinky, rank piles of gold are to be created in rural Nebraska – it's getting to be time to cut silage.
YORK – The York City Council will be considering a consulting agreement with Benesch, when they meet in regular session Thursday, regarding th…
YORK – Two COVID-related deaths have been confirmed in the Four Corners Health District, according to local health officials.
YORK – Yorkfest was a great success again this year, with many participants in the parade and many turning out for the various events througho…
YORK – The latest figures from the Four Corners Health Department result in a calculation of 174 new COVID-19 cases in the most recent seven-d…
YORK – The 2021 Yorkfest King and Queen – Lonnie Berger and Marilyn Jackman – were crowned during the annual luncheon held Friday.
YORK – York's big annual celebration is underway as Yorkfest 2021 – themed "Build Community Connections" – has begun.
View all