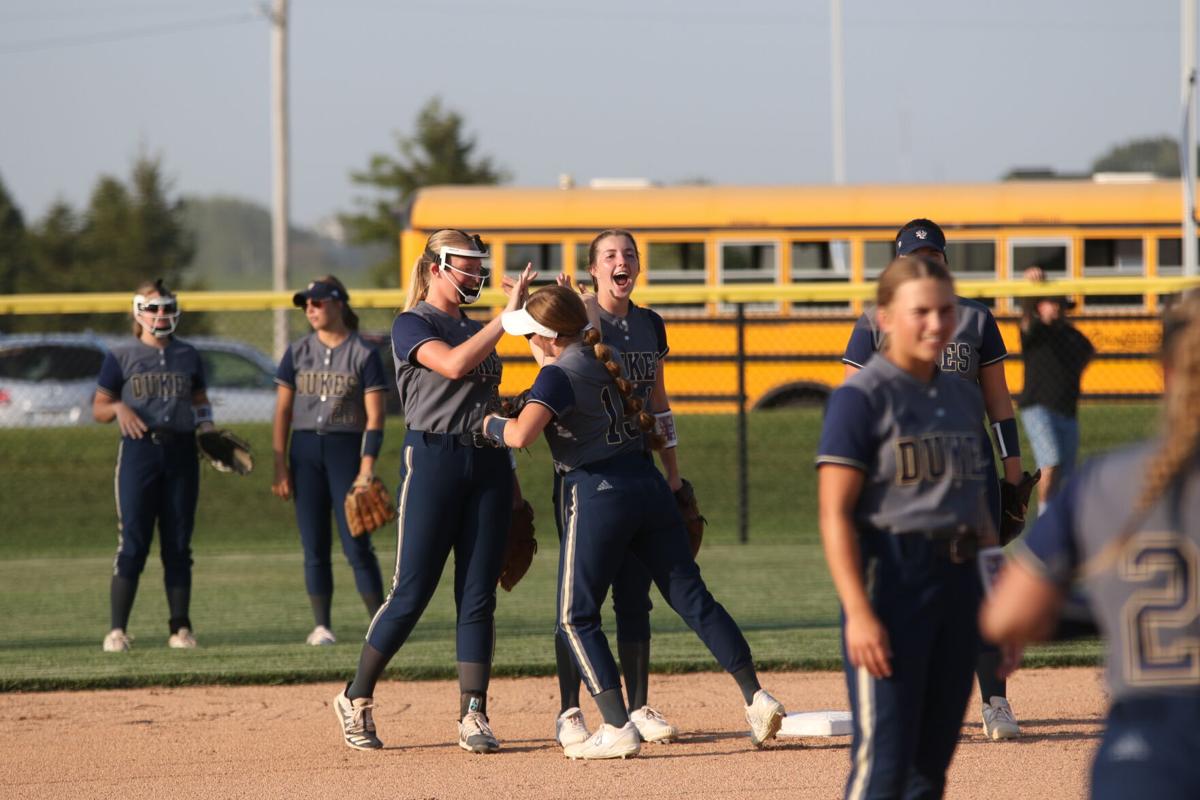 HOLDREGE – The York softball team improved to 7-7 on the season with a 9-1 come-from-behind win over the Holdrege Dusters on Tuesday, and the Dukes' muscle was a big reason why.
York's Lauryn Haggadone, Meaghan Rowe, Jamie Hoblyn and Rebecca Libich all belted the ball out of the park en route to the win. Haggadone, Rowe and Libich all had two RBIs as well while Sam McDaniel and Ellie Peterson each had one.
York actually trailed for much of the game. Holdrege's Alexis Bliven hit a home run of her own in the bottom of the first, but the game didn't see another score until the sixth, when the Dukes' homers began.
Rowe started the comeback with a two-run shot in the sixth to give York a 2-1 edge. Then Hoblyn jacked her home run to put the Dukes up 3-1.
Haggadone hit her two-run homer in the seventh while Libich put a charge in one to deep left-center.
Haggadone pitched all seven innings in the game and struck out eight with three walks. She gave up just two hits.
"Lauryn pitched a great game after the leadoff started with a home run," York head coach Kent Meyers said. "We struggled with their pitcher for most of the game but got the bats started late."
Holdrege pitcher Faith Raburn struck out six batters and walked five in the Dusters' loss.
York will host Beatrice (7-6) on Thursday.
Be the first to know
Get local news delivered to your inbox!