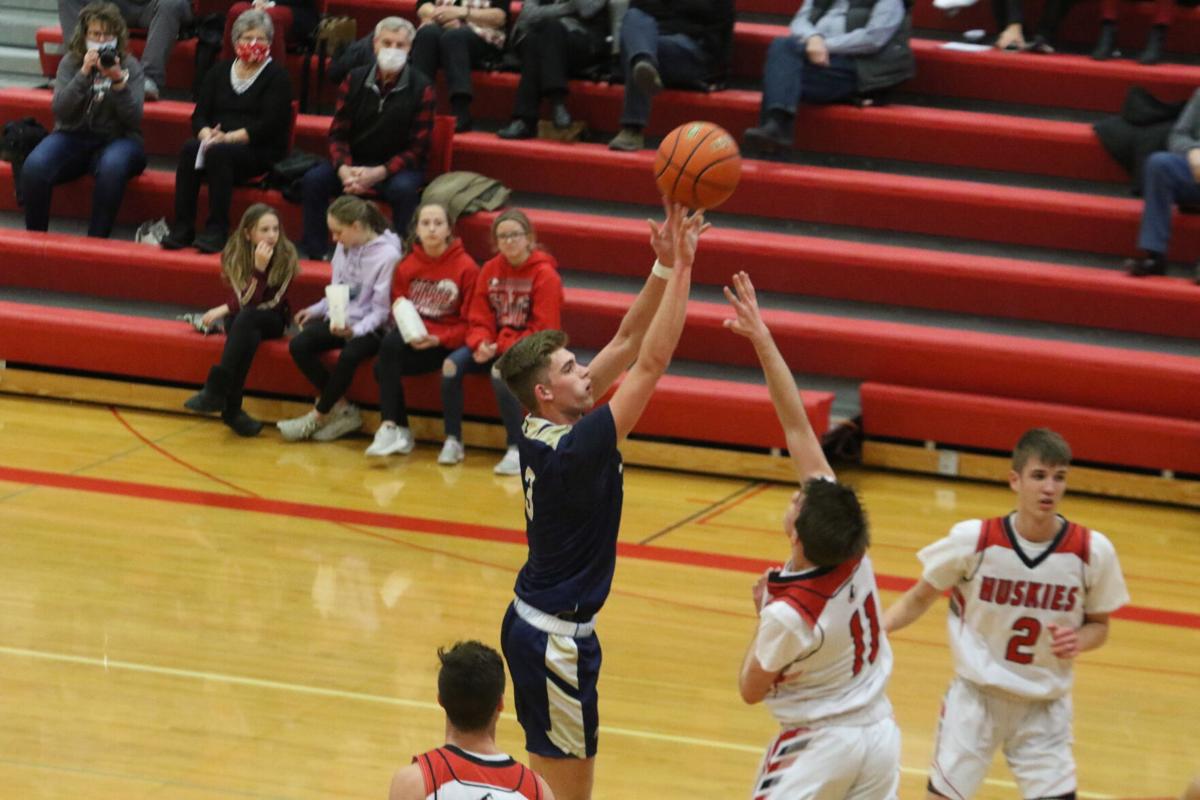 AURORA-Every time York senior Jake Erwin puts points on the York side of the scoreboard in the fourth quarter, Aurora senior Jameson Herzberg was right there to answer him.
It wasn't Herzberg's scoring however in the final seconds that led to the Huskies 45-43 win over the Dukes at the B-6 in Aurora, but he still played a major part in the final basket.
With under three minutes to play Erwin who fired in a game-high 21 points drilled a three-pointer and was fouled, but couldn't complete the four-point play, his second opportunity of the second half.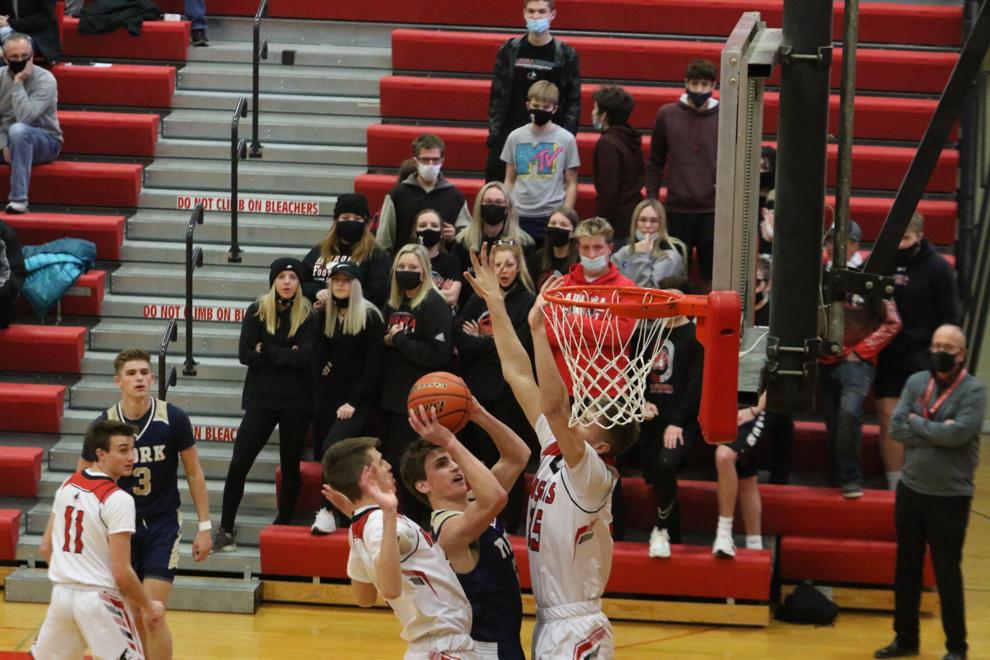 With York on top 43-40, Aurora's Tate Nachtigal who hit a three-pointer at the end of the first half to give the Huskies an 18-17 lead, drilled a baseline 3 and the game was tied with 2:23 to play at 43-43.
Both teams had their chances to break the tie over the final two-minutes plus, but both teams either turned the ball over or just missed their shots.
Aurora got the ball back with one minute to play and worked the ball down to 20 seconds and head coach Rick Bell called time out.
Before the teams took the floor again, York head coach Scott Lamberty called a time out of his own after seeing the Huskies set up.
The Huskies worked the ball down and with eight seconds to play Herzberg took possession, drove the baseline and dished off to a wide open Cayden Phillips who laid it in off the glass with 3.5 seconds to play.
York used another time out, but Erwin had trouble with controlling the basketball off the inbounds pass and passed off to fellow senior Matt Haggadone who threw up a half-court prayer that was off the mark.
York's 1 of 7 effort at the free throw line was another huge factor in the Duke's loss while the Huskies connected on 12 of 17 chances.
Herzberg led the Huskies with 19, Nachtigal added 11 and Phillips finished with eight. Aurora was 15 of 42 from the field and that included 3 of 13 on 3-pointers.
York was 17 of 46 overall, but shot nearly 50 percent from the field on 3-pointers with eight of 17, Erwin with four of those treys.
York controlled the boards in the first half, but the Huskies ended up with 32-29 advantage. Aurora had six offensive rebounds in the third quarter, but could not turn them into points.
York turned the ball over just five times and Aurora nine.
Erwin, Haggadone, Ty Bartholomew, Chase Collingham and Quin Hale all suited up for the final time in a Duke uniform Monday night.
York (6-15) 12 5 14 12-43
Aurora (15-9) 6 12 10 17-45
YORK (43)-Haggadone 10, Erwin 21, Barrett 8, Phinney 2, Benjamin 2. Totals-17-46 (8-17) 1-7-43.