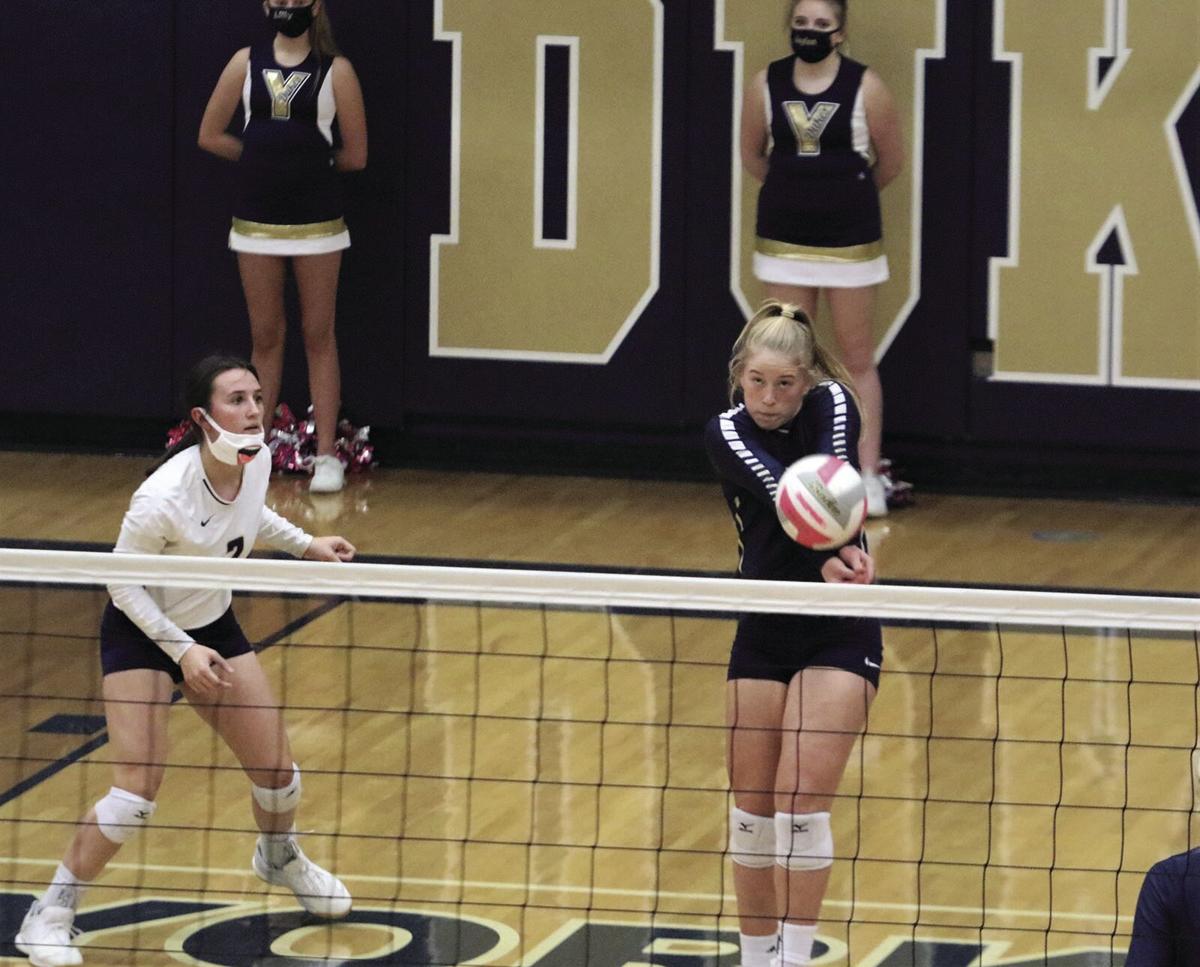 YORK - The York Dukes treated their parents to a 3-0 sweep of Schuyler on Parents Night in York.
Just this past Saturday, York defeated Schuyler 2-0 at the Central Conference Tournament and Thursday night was a lot of the same as head coach Chris Ericson was able to get a lot of players into the game in the regular season finale.
York 25-12 and took the second 25-15, before finishing off the Warriors in the third game by the final score of 25-8.
The Dukes head to subdistricts next week with a record of 24-8. York will be the host and the No. 1 seed of the B-6 subdistrict.
York will take on Seward at 5:30 p.m. on Tuesday night with the 7 p.m. game featuring No. 2 seed Aurora against Northwest.
The finals are set for Wednesday at 6:30 p.m.
On Thursday night it was all Dukes from start to finish as the dominated all the games early and were able to get a lot of young players some work at the varsity level.
York drilled 36 team kills with senior Addison Legg leading the team with 10, while junior Masa Scheierman finished up with eight and senior Erin Case added six.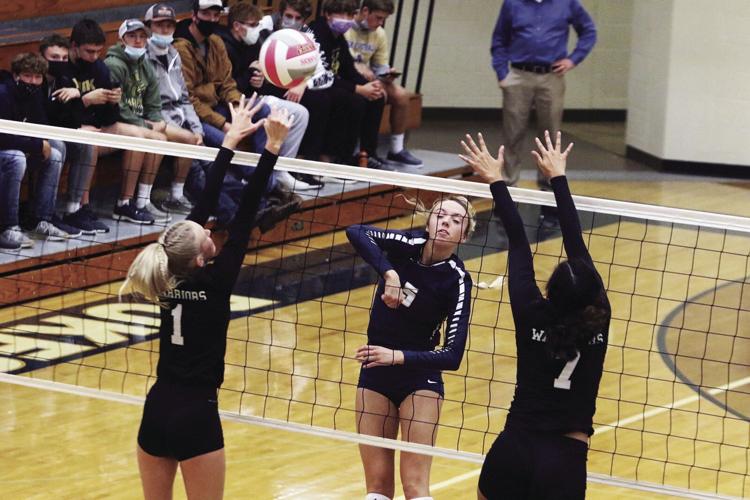 The Dukes also had a big night in the service game with 15 aces, as Legg had four and Brynn Hirschfeld added three.
Schuyler finished with nine kills as Stefany Rocha was the team leader with four and the Warriors also had three team aces.
After the win York head coach Chris Ericson shared his thoughts on Thursday nights game and the upcoming subdistrict.
"I like how we played tonight. There wasn't any drop off when we subbed in and the kids did a good job of executing despite all the shuffling in and out of players," explained Ericson. "After Tuesday night I was ok with having a game like this tonight, because at practice yesterday I could see the girls were mentally worn out and tired."
Ericson said the B-3 subdistrict will be tough, but having a home court advantage will be huge.
"Every team has an advantage of some kind in their home gym and with all the teams in this subdistrict being so familiar with each other, I think it can play in our favor," Ericson said. "I also feel that all four teams will have a good chance at playing on Saturday in the district finals so we may just be jockeying for position."
Be the first to know
Get local news delivered to your inbox!