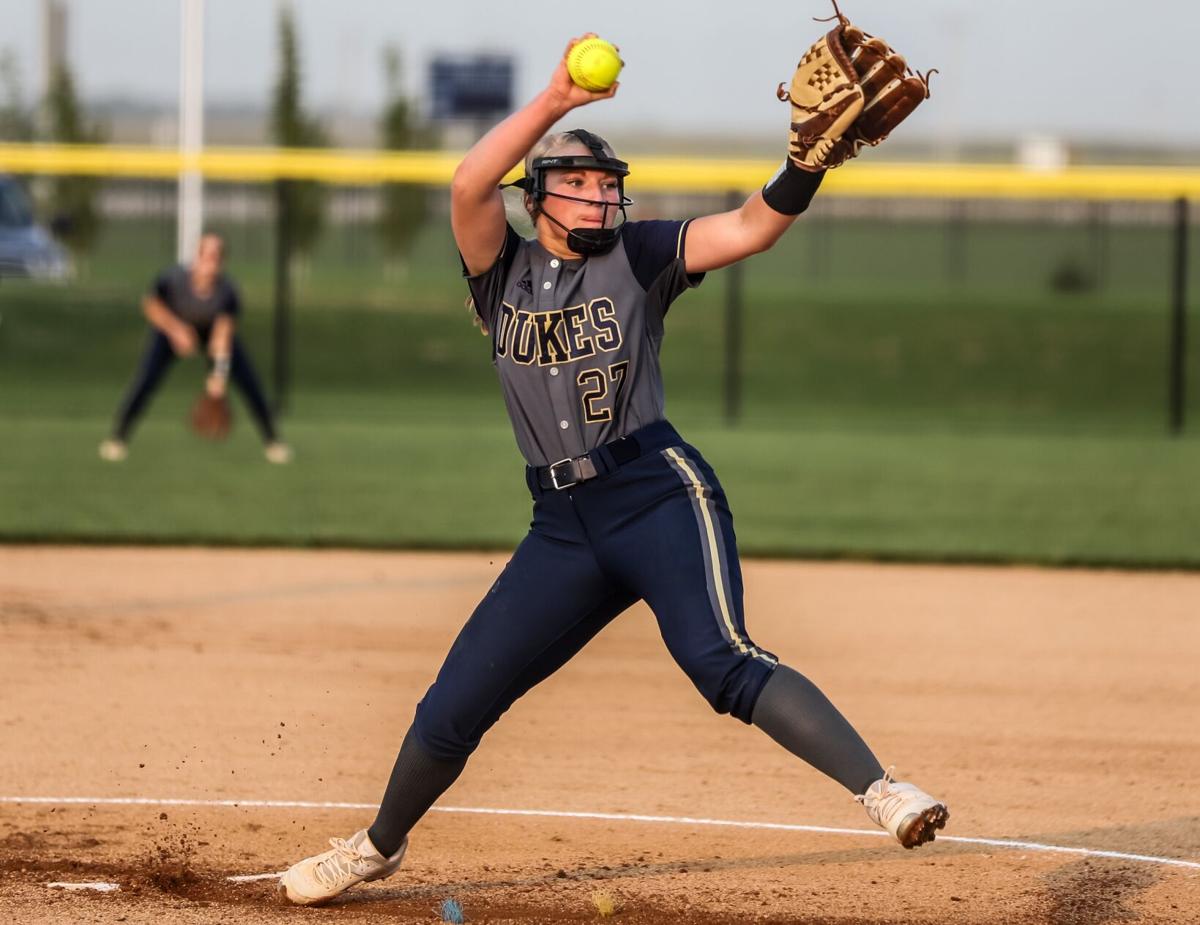 YORK – With the start of the 2020 high school softball season less than three weeks away, the York News-Times sports staff will be looking ahead to the season by featuring the top nine returning players from our four area coverage teams.
The YNT will be picking players from its coverage area schools, including the Centennial Broncos, Fillmore Central/Exeter-Milligan Panthers, Polk County Slammers and the York Dukes.
Three players will be featured each week until the start of the season, which will officially get underway on Thursday, August 20.
These selections are based on 2019 performances and statistics, as well as conference and all-state honors.
This is the first of three installments. The second will be in Saturday, August 8th Sports Edition and the final one will be in Saturday, August 15th.
Lauryn Haggadone, SO., York- (P)
In 2019 York freshman Lauryn Haggadone burst onto the scene as she was thrust into a starting role on the hill for the York Dukes. Haggadone responded with flying colors as she led the York News-Times coverage area with 14 wins and she recorded 89 strikeouts which was second among area players.
Former York head softball coach Danyel Seevers was quick to give Haggadone a lot of credit at the end of the season.
"Lauryn grew a lot on the mound this year both mentally and physically. She also had strong appearances at the plate, said Seevers.
Haggadone tossed 116 innings and at the plate she maintained a .410 batting average which just out of the top five. The freshman scored 14 runs; she drove in 21 and she belted three home runs which was among the top five of area players.
Haggadone was a Central Conference third team selection and Class B all-state honorable mention in the Omaha World-Herald and YNT All-Area.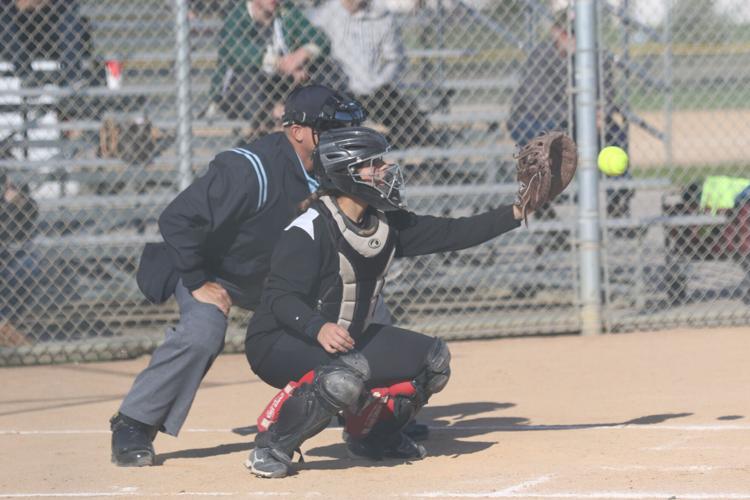 Sadie Sunday, JR., Polk County Slammers- (C)
At the plate, Polk County sophomore Sadie Sunday raised her batting average from her freshman season 102 points as she was the top among area players with a .506 mark.
Sunday also ripped 11 doubles and she recorded a team high 40 hits along with 23 RBIs and 26 runs scored. She had 13 games where she recorded multi-hits and five times she had three hits.
"Sadie was a strong leader on the field at her catchers position and a steady force at the plate," commented Polk County head coach Laureen Powell at the end of the 2019 season.
She also matched her freshman season on the base paths with nine stolen bases.
Sunday was a Class C Omaha World-Herald all-state honorable mention selection.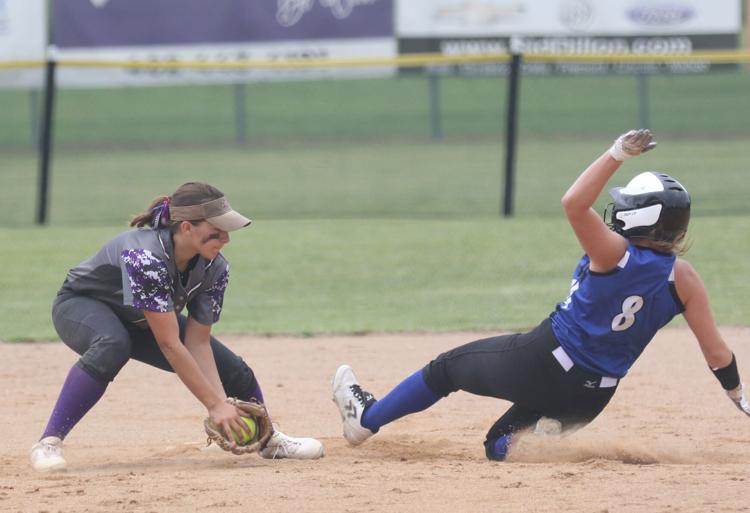 Jackie Schelkopf, SR., Fillmore Central/Exeter-Milligan- (SS)
As a junior, Fillmore Central/Exeter-Milligan shortstop Jackie Schelkopf missed a whole month of her season with a leg injury.
While playing only 15 games didn't get her a lot of post-season accolades, the junior was definitely on her way to a big year when the injury caused her to miss the middle half of the year. Because of playing in just 15 games she did not have enough plate appearances to be eligible for all-area stats.
Schelkopf was 22 of 44 at the plate for a .500 average and she had three extra base hits and scored 19 runs.
She had a season high five hits against Twin River and in 51 plate appearances she only struckout one time.
She was four-for-four on stolen base attempts and she knocked in six runs.
Her career average through two seasons (ran Cross Country her sophomore season) is .484 and she has 62 hits and scored 51 runs. She goes into her senior season with a .554 on base percentage.
Be the first to know
Get local news delivered to your inbox!