YORK – With the start of fall football camp approaching, the York News-Times takes a look at the top three returning running backs in its coverage area, and it has three good ones that all cracked 1,000 yards a season ago.
The YNT covers 10 football teams, including Centennial, Cross County, Exeter-Milligan/Friend, Fillmore Central, Hampton, Heartland, High Plains, McCool Junction, Nebraska Lutheran and York.
The YNT coverage area features three 11-man teams in York (Class B), Fillmore Central (C-1) and Centennial (C-2); three Eight Man-1 teams in Exeter-Milligan/Friend, Cross County and Heartland, two Eight Man-2 teams in High Plains and Nebraska Lutheran and two Six Man teams in McCool Junction and Hampton.
Next week, the YNT will break down the top returning receivers.
*These top returning running back selections are based off performances from the 2019 season and are not in any particular order.*
---
Isaac Noyd, Sr., Cross County
Noyd may be small in stature at 5-foot-8, 145 pounds, but that isn't stopping him from being one of the top running backs in the YNT area. In Cross County's single-wing offense, Noyd racked up 1,514 yards and 17 touchdowns as a junior in 2019.
"He was monumental in our offense this year and was defensively consistent," Cross County head coach Hayden DeLano said of Noyd last year.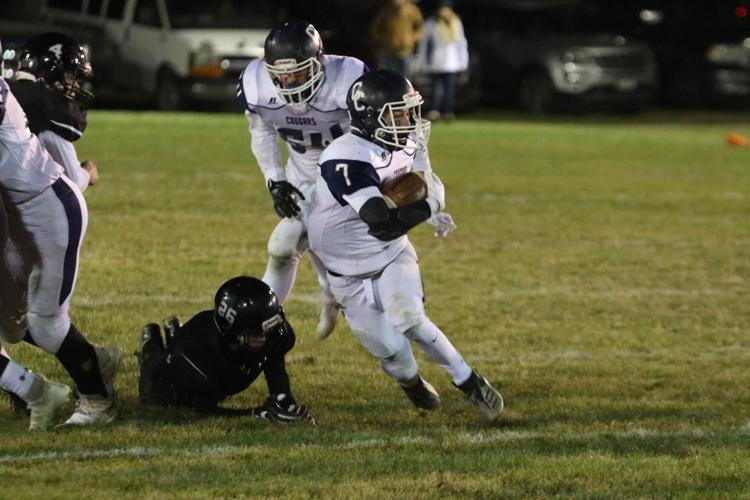 To give one an idea of the kind of spark Noyd brought to Cross County last season, he rushed for 550 yards on only 44 carries in the Cougars' first two games. In the win over Palmer, Noyd rushed for 359 yards and eight – you read that right, EIGHT – touchdowns in the first two quarters.
Cross County, which made the Class D-1 state semifinals last season, returns much of its production, which means a lot of eyes will be the Cougars this fall.
---
Carter Seim, Jr., Cross County
The other ball carrier of Cross County's two-pronged rushing attack last year was Carter Seim, who enters his junior year after recording 1,293 yards and 19 touchdowns on the ground as a sophomore.
Seim, bigger than Noyd at 6 feet and 180 pounds, is more of a physical runner who brings a different dimension to the Cougar offense.
"Carter is the most explosive and talented sophomore I've ever coached," DeLano said. "He achieved all these stats after missing the first four games on offense and the first three games on defense. A phenomenal talent."
Seim really started to heat up in the playoffs. In a second-round game against Bruning-Davenport/Shickley, he rushed for 202 yards and two touchdowns. Then in a quarterfinal against Tri County, he gained 243 yards and four scores.
Seim and Noyd will lead Cross County into the 2020 season with a Week Zero game in Blue Hill on Aug. 21.
---
Jake Stoner, Sr., Fillmore Central
Jake Stoner has logged a lot of miles and played a lot of football for the Fillmore Central Panthers in his prep career.
The 5-10, 195-pounder has rushed for 2,495 yards and 21 touchdowns in his first three seasons and is coming off a 1,001-yard, eight-touchdown performance on the ground as a junior last year.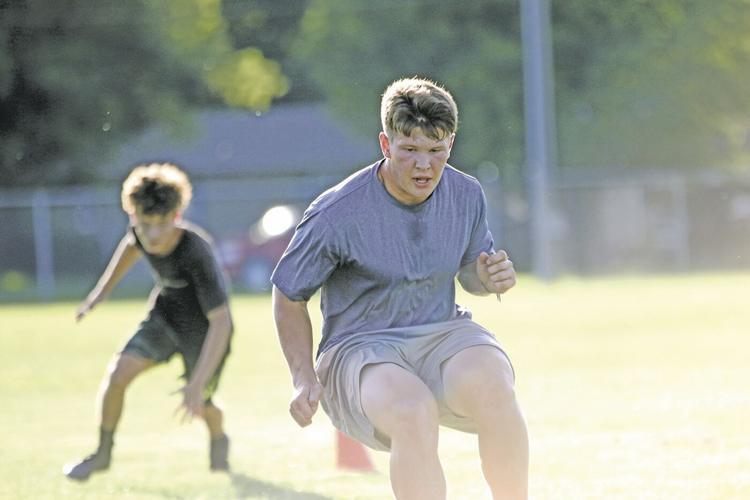 Stoner has also passed for 603 yards and thrown six touchdowns in his career, but look for him to stick to running back this season for the Panthers, who are scheduled to open the 2020 season at Raymond Central on Aug. 28.
"You can just see it on film that he's a very talented player," first-year Fillmore Central head coach Gabriel Eberhardt said of Stoner. "But he was playing in a lot of different spots last year, playing some quarterback and running back. So we're trying to find a spot for him and get more people involved so that we're not so one-dimensional with Jake."
Stoner rushed for over 100 yards in four games last year. His season-high of 247 yards and three touchdowns came in a 28-21 win over Holdrege on Sept. 6.