YORK – Defense wins championships.
That's been a popular saying in football for a long time. The leader of a defense is usually the top tackler, and the York News-Times' area lost some talented ones to graduation last year.
The News-Times' area brings back solid student-athletes on the defensive side of the ball. That's what we break down next in the final "YNT's top three" series.
First, a brief breakdown of the News-Times' area: there are 10 football teams in it, including Centennial, Cross County, Exeter-Milligan/Friend, Fillmore Central, Hampton, Heartland, High Plains, McCool Junction, Nebraska Lutheran and York.
The News-Times' coverage area features three 11-man teams in York (Class B), Fillmore Central (C-1) and Centennial (C-2); three Eight Man-1 teams in Exeter-Milligan/Friend, Cross County and Heartland, two Eight Man-2 teams in High Plains and Nebraska Lutheran and two Six Man teams in McCool Junction and Hampton.
*These top returning receiver selections are based off performances from the 2019 season and are not in any particular order.*
---
Koby Head, Sr., Fillmore Central
Koby Head has played a lot of snaps for the Fillmore Central football program the last three years.
From his freshman year to his junior campaign last season, Head has recorded 220 tackles – 57 as a freshman, 63 as a sophomore and 100 as a junior. His 100 stops are the most for any returning player in the area.
Head racked up double-digit numbers in tackles last season in six of the Panthers' nine games. His season-high was 18 in a loss to Aurora. That night he had seven solo stops and 11 assists.
Head will likely have another stellar season on defense for Fillmore Central and its first-year head coach Gabriel Eberhardt.
The Panthers open their Class C-1 schedule on the road Aug. 28 at Raymond Central, which went 2-7 last year and ended the season on a six-game losing streak.
---
Carter Seim, Jr., Cross County
Carter Seim enjoyed a breakout season as a sophomore last year for Cross County.
Sure, it'd be easy to look at the 6-foot, 180-pounder's rushing stats first. After all, he did rush for 1,292 yards and team-high 19 touchdowns for head coach Hayden DeLano's team. But take a look at what Seim did on defense, too: a team-high 86 tackles, and that's after missing the Cougars' first two games of the season due to injury.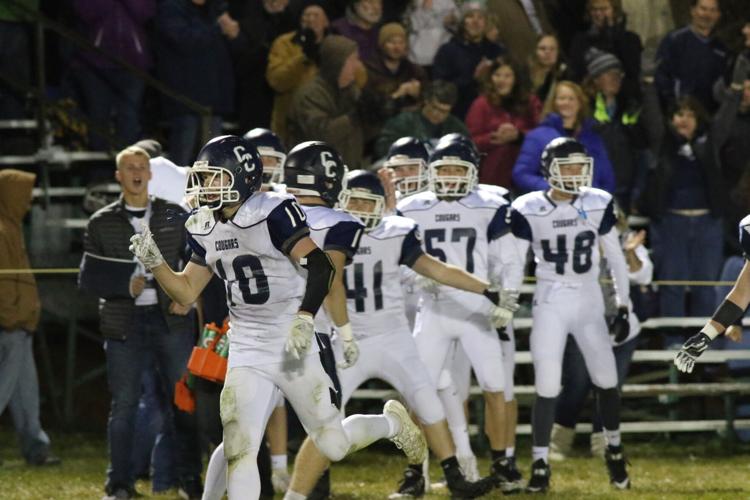 Seim had 10 or more tackles at linebacker in five of the 10 games he played in. His season-high of 15 was reached twice – in the regular-season game against Osceola/High Plains and in the second-round victory over Bruning-Davenport/Shickley in the Class D-1 playoffs.
Seim and Cross County open the season with a week zero game at Blue Hill on Aug. 21. Blue Hill went 4-5 last year in D-2 ball, losing 52-6 to Garden County in the first round of the playoffs.
---
Chase Wilkinson, Jr., McCool Junction
The 2019 season was the best in school history for the McCool Junction football program. The Mustangs, in their second year as a Six-Man program, went 11-1 and played for a state championship.
Even though McCool fell just short to a juggernaut in the Harvard Cardinals to take runner-up, a strong foundation and winning culture may have been established.
One of the key players during last year's run was the ball-hawking Chase Wilkinson, who had 85 total tackles – second-most on the team – and earned first team all-state honors in the Omaha World-Herald.
Wilkinson plays bigger than his 5-7, 160-pound stature. He had 10 or more tackles in three games last year, and his season-high of 15 came in a wild 55-40 playoff win over Crawford in November. In the state championship, Wilkinson had 14 stops, including 11 solos.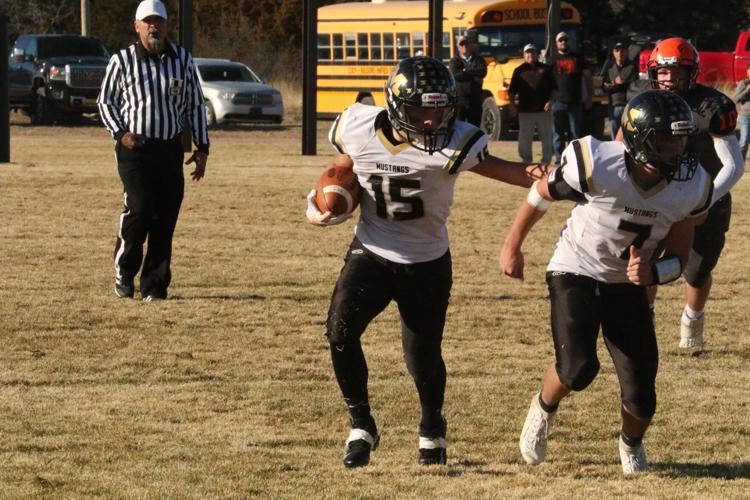 Wilkinson is a sure tackler, but he can also pick off the quarterback. He led the team with seven interceptions and terrorized Sterling in September, intercepting three Jet passes in the Mustangs' 55-0 rout.
"Chase had the ability to read routes extremely well and did a nice job of making plays on the back end of our defense," McCool head coach Jarrod Weiss said last year.
McCool begins the season Aug. 27 at Santee, which went 2-6 last year.
Be the first to know
Get local news delivered to your inbox!