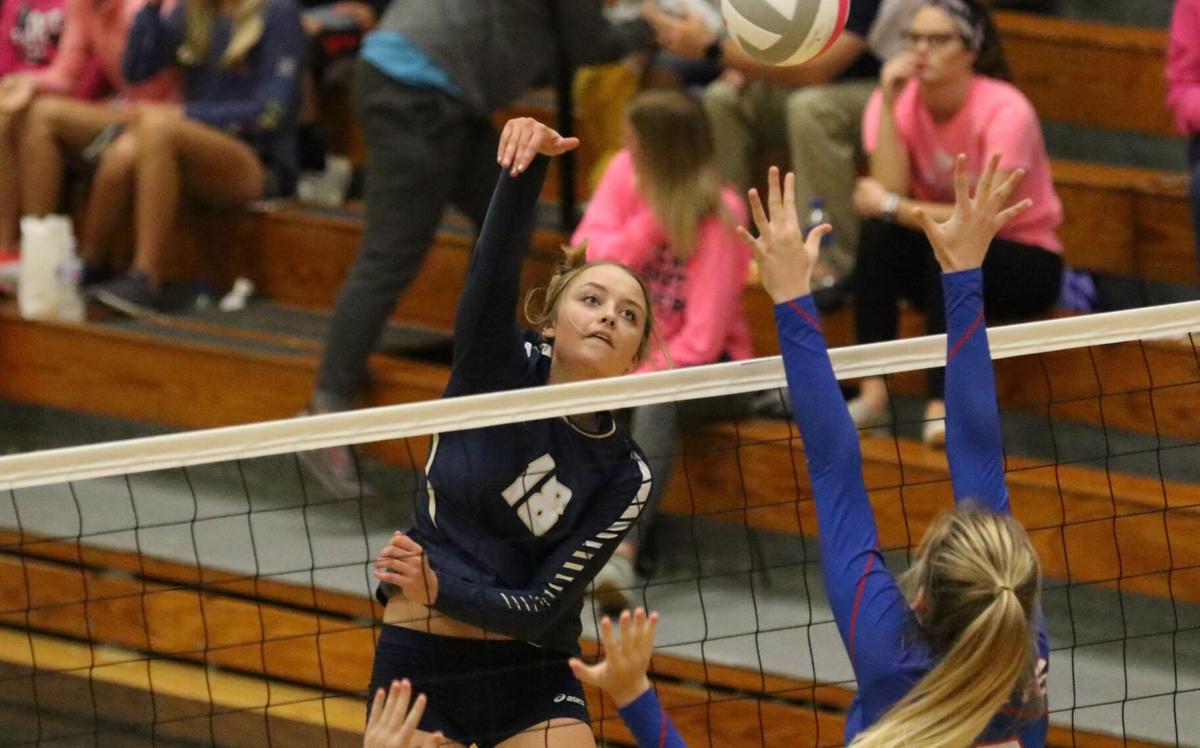 YORK – On Thursday, August 27, area volleyball teams will get their 2020 season underway.
For the next five weeks, the York News-Times will be breaking down the best returning volleyball players in the coverage area, based on stats and postseason accolades earned during the 2019 season.
Over the next five weeks leading up to the fall sports season, two players from the 10 schools in the coverage area will be featured with comments from coaches following the 2019 season, along with last year's stats and expectations for the upcoming year.
This is installment two of five. The order of the athletes was chosen at random.
---
Addison Legg, SR., York – (OH)
As a junior, York's 5-foot-10 outside hitter Addison Legg closed out the 2019 campaign hammering 90 of her 217 kills over the last third of the season. Her season-high was a 16-kill effort against Milford and she had 14 kills in the Dukes' upset of a rated Grand Island Northwest team in one of their two home games.
"She was easily our most improved player," York head coach Chris Ericson said. "Her determination and grit made her a reliable hitter in some of our biggest matches. She is a fantastic leader as well as teammate and brings a calming to the team."
Legg finished the season with 30 service aces, her season-high coming in a win over Schuyler with five. She also scooped up 179 digs and recorded 20 blocks. Her season-high in digs was against Aurora with 16.
In just a little over a year of varsity action, Legg will come into her senior year with 221 career kills and 181 digs.
The Central Conference recognized Legg's play on the court with a second team all-conference selection, and she was also a Class B all-state honorable mention pick in the Omaha World-Herald.
---
Erica Stratman, SR., Cross County – (MH)
Her defensive play at the net was one thing that caught the eye of opposing coaches when they faced the Cross County Cougars and their 6-1 middle hitter, Erica Stratman. As a junior in 2019, Stratman recorded an area-high 80 blocks and drilled 262 kills behind a .275 hitting percentage.
Cross County head coach Autumn Capler credited Stratman's offseason dedication to her success on the court.
"She worked her tail off in the offseason," Capler said. "She improved in skill and confidence from her sophomore to her junior year tremendously. She was aggressive at the net and helped to swing momentum in games with her defensive net play. She was the most coachable player I could ask for."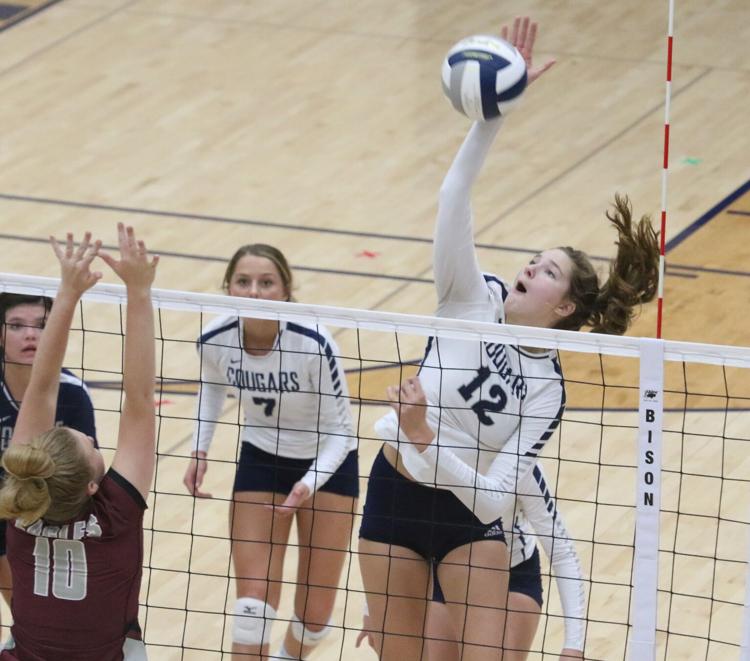 Stratman enters her final year as a Cougar with 442 career kills and 170 blocks, 62 of them solos.
In 2019, Stratman recorded a season-high seven blocks against Heartland and had 24 kills in a win over David City.
The Cougars' middle hitter was a first-team Crossroads Conference pick and also earned Class C-2 all-state honorable mention in the World-Herald.
Be the first to know
Get local news delivered to your inbox!