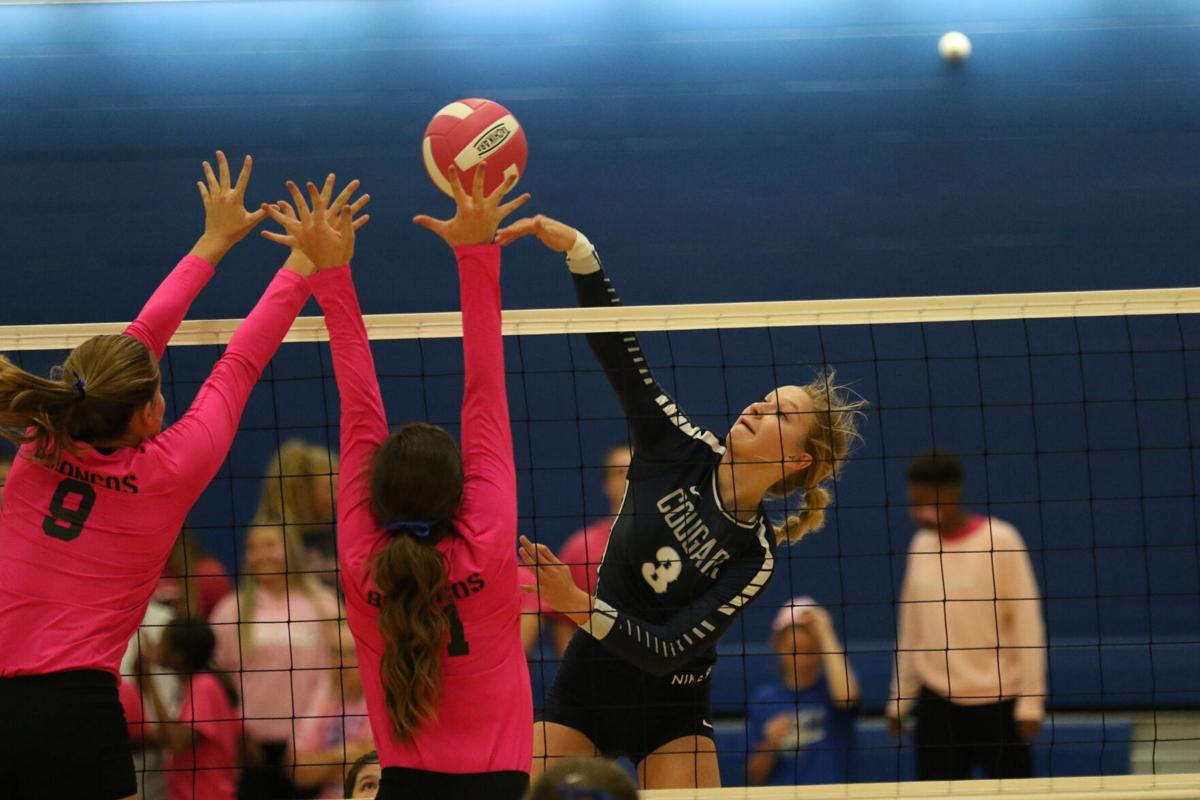 YORK – On Thursday, August 27, area volleyball teams will get their 2020 season underway.
For the next five weeks, the York News-Times will be breaking down the best returning volleyball players in the coverage area, based on stats and postseason accolades earned during the 2019 season.
Over the next five weeks leading up to the fall sports season, two players from the 10 schools in the coverage area will be featured with comments from coaches following the 2019 season, along with last year's stats and expectations for the upcoming year.
This is installment three of five. The order of the athletes was chosen at random.
Cortlyn Schaefer, SR., Cross County- (OH)
Cross County Cougars senior-to-be Cortlyn Schaefer took her game to another level in 2019. Schaefer, a 5-foot 11 inch outside hitter was both a force on the offense and the defense for the Cougars.
Cross County head coach Autumn Capler said that Schaefer improved her play during the course of the year.
"She really grew in the area of reading hitters and being in a good defensive spot before the ball was hit," Capler commented at the end of the 2019 year. "She is extremely aggressive at the net and makes smart plays when she has a tough block in front of her."
Schaefer's 293 kills was fourth best in the final York News-Times All-Area stats and her 277 digs was also good to rank her in the top 10.
Her season high in kills was 21 which she accomplished against Shelby Rising City and she also had a season high 20 digs in that match.
As a junior Schaefer racked up 32 ace serves and she had 24 ace blocks. She had a season high five aces against East Butler and three blocks in the Cougars match with Wood River.
As she enters her senior season she is 108 kills shy of 1,000 for her career and 252 digs short of that same mark.
Schaefer, a three-sport athlete was a Crossroads Conference first team selection and a Class C-2 all-state honorable mention in the Omaha World-Herald. Schaefer was also a York News-Times All-Area selection.
Schaefer will be headed to Fremont next fall as she will join the Midland University Warriors volleyball program.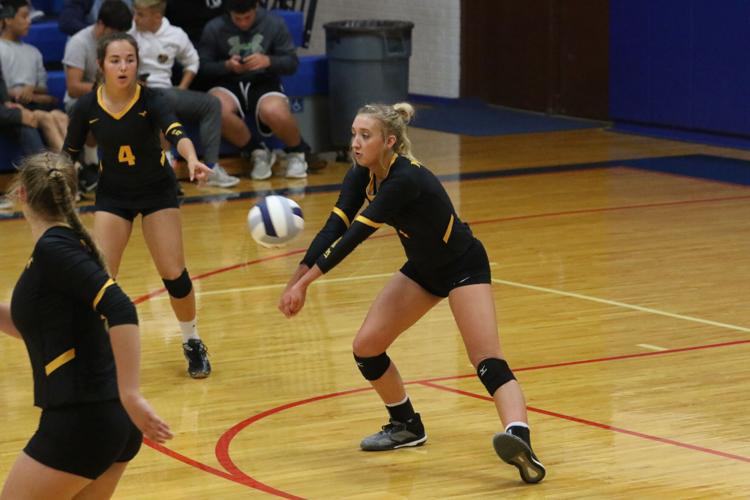 Olivia Johnson, SR., McCool Junction– (OH/MH)
Graduation took its toll on the McCool Junction Mustangs volleyball program in 2019, but as a junior Olivia Johnson was one of the Mustangs most consistent players. Johnson, a 5-foot 9 inch outside hitter/middle hitter led the team in four of the five offensive and defensive categories, including a team high 166 kills. Johnson took a young team under her wing, as according to head coach Baili Roberts she was one of the team's leaders.
"She turned out to be the leader on the court that always wanted the ball and didn't rely on her teammates to cover her up," Roberts said at the end of the 2019 season. "Olivia is a high-energy player that is everywhere and passionate about doing what is best for her team. She always wanted to be coached and better herself."
Her season high in kills came against Osceola with 14; she was the team leader in ace serves with 22; tops in blocks with 40, 10 of those coming against Harvard and her 154 digs was second on the squad with 17 a season high against Osceola.
She was good on 196 of 222 serve receives for 88 percent.
Johnson was a Crossroads Conference honorable mention selection and she was a York News-Times All-Area pick.
Be the first to know
Get local news delivered to your inbox!