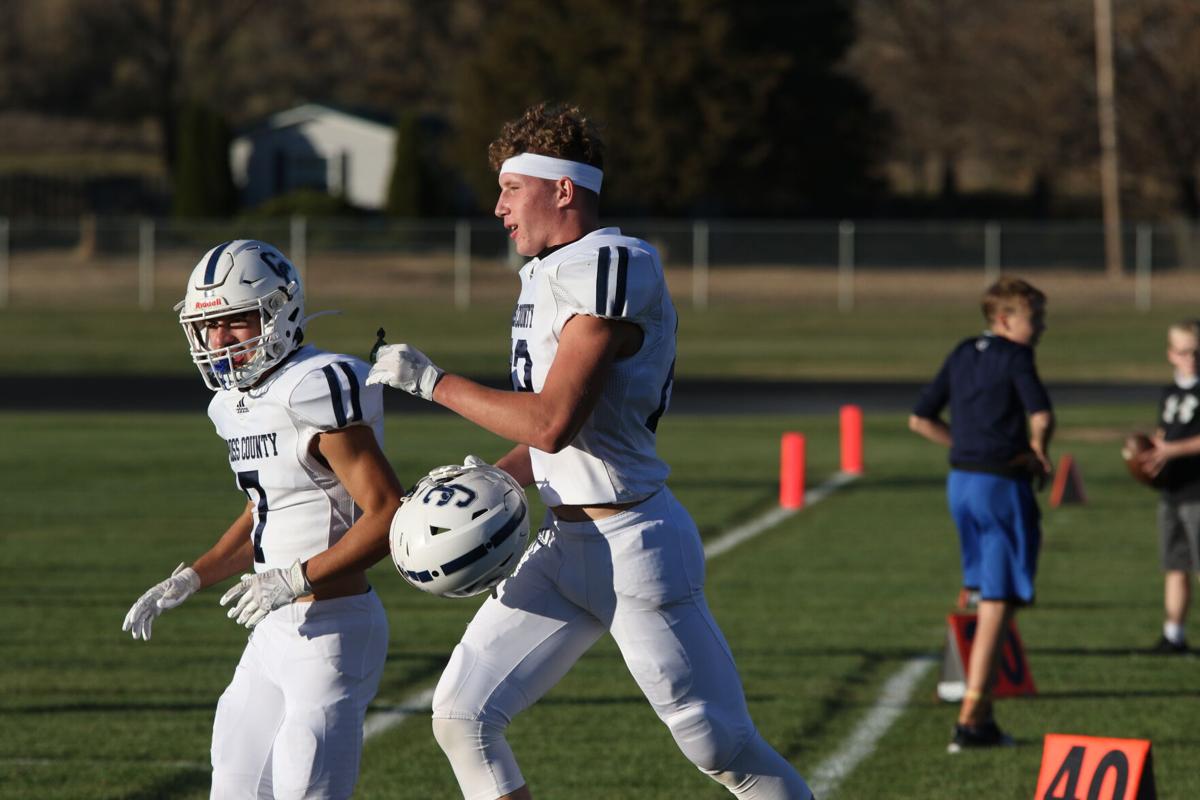 YORK – With two local football teams – the Cross County Cougars in Class D-1 and the McCool Junction Mustangs in six-man – battling for a spot in their respective championship games, the York News-Times breaks down three players on each squad whose impacts could really help their teams this Friday in semifinal action.
Before we get started, let's dive into some who-what-where-when type of information on each semifinal.
Cross County (11-0) hosts Burwell (11-0) this Friday at 6 p.m. in Stromsburg. High School football fans should know all about Burwell, a program that has been to the state championship game in five of the last six years, with a title coming in 2016.
According to MaxPreps.com, Cross County's single-wing offense has produced 4,988 rushing yards, which, if you do some light digging on the website, you'll find that number ranks No. 1 in the nation, regardless of class. Pretty cool, huh?
As for McCool Junction, the Mustangs (9-0) will travel to Cody, Nebraska bright and early at 6:30 a.m. on Friday for their semifinal against Cody-Kilgore (6-2). It's about a 300-mile drive northwest that takes a little under five hours.
These two teams met in last year's semifinal, too, with McCool Junction getting the 40-28 win. The Mustangs want to get back to the championship game in Kearney – and win it this time – so they'll gladly make the trip again.
The game kicks off at 2 p.m. Central, 1 p.m. Mountain. Why the afternoon start? Well, McCool Junction is traveling a long ways, and sunlight is needed because the field at Cody doesn't have lights.
Football is a team game and all eight or six players on the field work together. But let's dive into the specific players who, if they have solid outings Friday, could really help their teams advance to the state championship.
First up is Cross County, followed by McCool Junction.
---
Cory Hollinger, Jr., Cross County
It'd be easy to write about Cross County's two stellar running backs – senior Isaac Noyd and junior Carter Seim – but, frankly, those are two fairly obvious picks that have had plenty written about them already.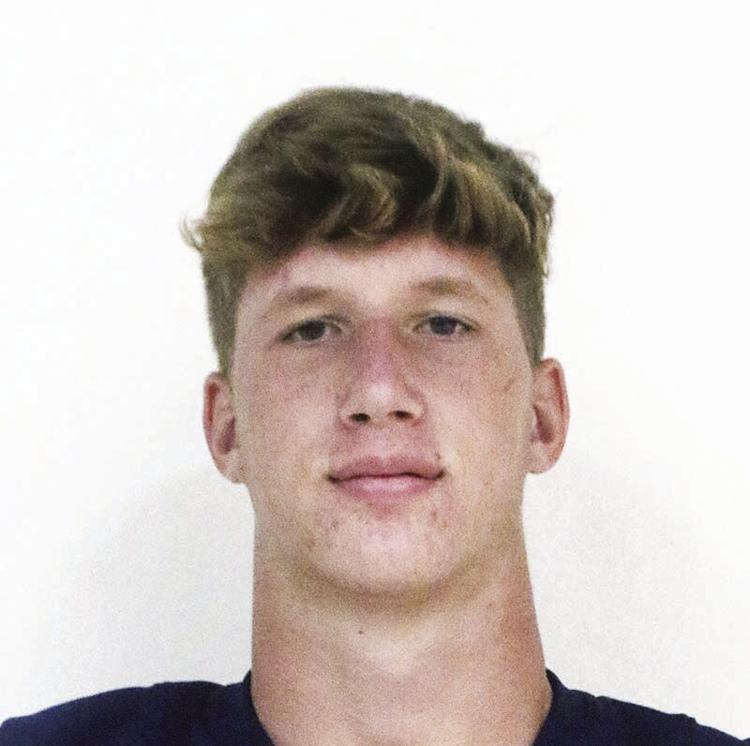 That's why Hollinger makes sense here. He's a smooth-moving athlete at 6-foot-6 and 210 pounds. He's a tight end and defensive end for the Cougars, and his 72 tackles on the season ranks third on the team. He's also shown he can get after the quarterback with four sacks, which ranks second.
Cross County isn't trying to trick anyone offensively. They want to run the ball and don't care much for the forward pass. But, when they do toss the ball, it's usually a lob to Hollinger, who, more times than not, comes down with it in the end zone. He has seven catches for 130 yards this season, and six of those catches have been for a touchdown. That's what you call a red-zone threat.
Hollinger's main job on offense is blocking, however. He's doing a pretty good job of that, too. It'll be interesting to see how he develops – it looks like there's room to grow on that frame.
---
Christian Rystrom, Sr., Cross County
Rystrom doesn't get much attention offensively in the Cougars' offense, but he's one of the more important pieces to the machine that makes it run smoothly.
Rystrom, a Dakota Wesleyan football commit, is a fullback and usually throwing a shoulder or his entire body into defenders so they can't get to Noyd and Seim. It's dirty work and not for the faint of heart, but he just goes about his business.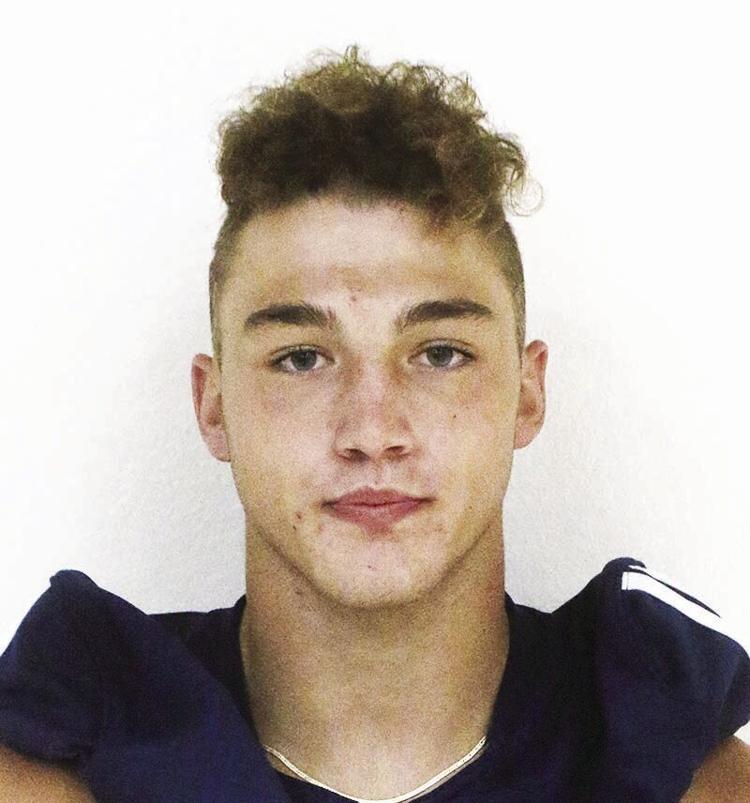 Defenses would be wise to not ignore Rystrom, though. If it happens, that's usually when Rystrom bursts through the A gap with the ball. He has 33 carries for 246 yards and six scores this season.
Rystrom, a 5-10, 171-pounder, is a key piece to the defense, too. After setting the school record for most tackles in a game against Clarkson/Leigh in the playoffs with 17, Rystrom has logged 10 stops against Cambridge and seven against Elm Creek. He currently leads the team with 103.
Rystrom, as well as Seim, will be greeting Burwell's stud running back Caleb Busch often on Friday night.
---
Colby Bolton, Jr., Cross County
A key member of both the offensive and defensive lines, Bolton does a lot of the blocking for Noyd and Seim. He moves pretty well, too, and does a lot of pulling on power and counter runs.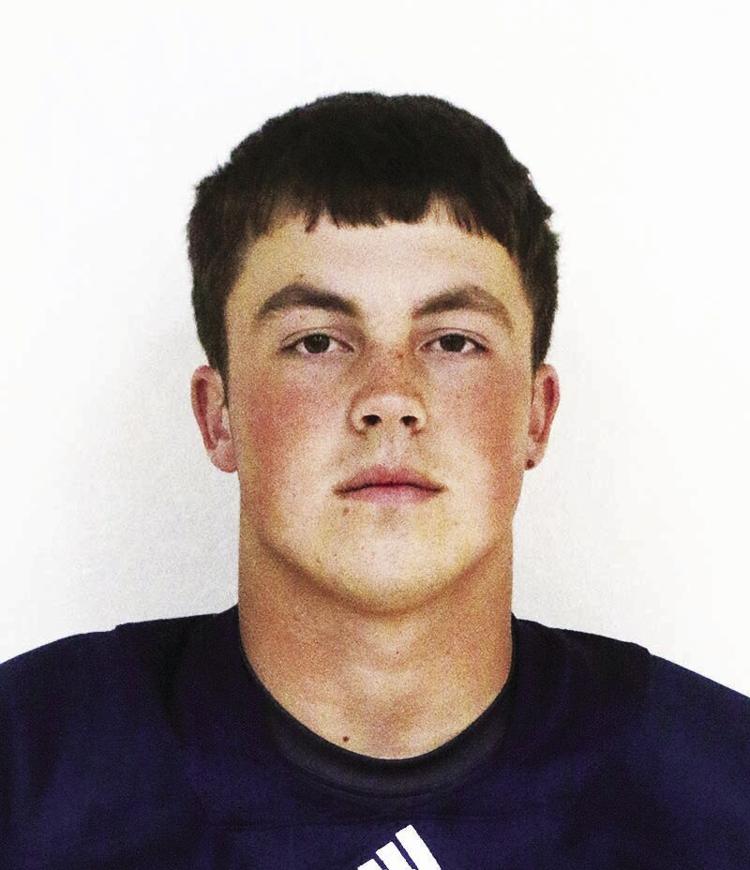 Bolton, along with fellow blockers Lincoln Kelley, Damon Mickey and Hollinger, will have their hands full with a stout Burwell defense – a unit that head coach Hayden DeLano said will be the biggest they've seen this season.
The 195-pound Bolton is also a steady force up front on the Cougars' D-line. He leads the team in sacks with six and is tied with Mickey for fifth on the team in tackles with 53.
---
Owen McDonald, Sr., McCool Junction
This pick may be an obvious one, too, but it's hard to not put McDonald's name here. The 5-10, 170-pounder is one of the best athletes when he steps on a football field, and he might even be atop the rankings when talking about all the football players in the YNT coverage area.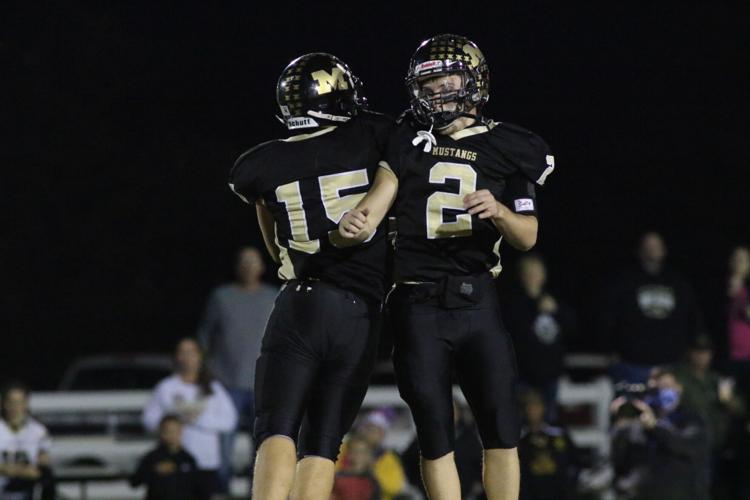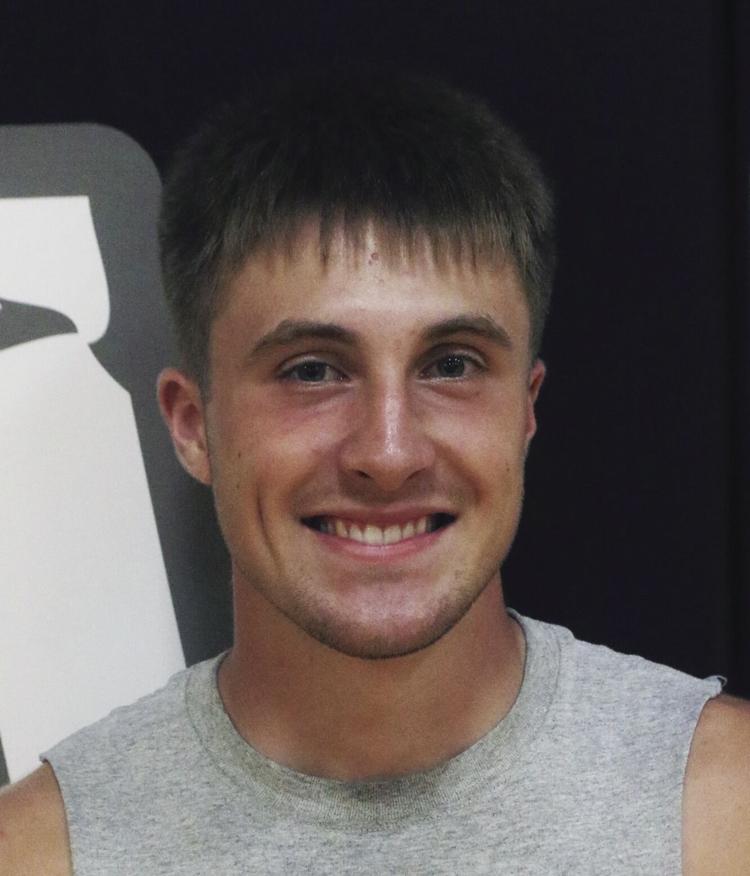 McDonald has gained 1,802 all-purpose yards this season, rushing for 1,480 with 281 coming on kick returns. The senior has scored 44 touchdowns this season – 37 rushing, four kick returns, two receiving and one pick-six – and has seven 100-yard rushing games.
Defensively, McDonald has racked up 47 tackles, four interceptions and three sacks. He's a terror on a six-man field, and would be too if he were playing eight- or 11-man ball.
---
Kaden Kirkpatrick, Sr., McCool Junction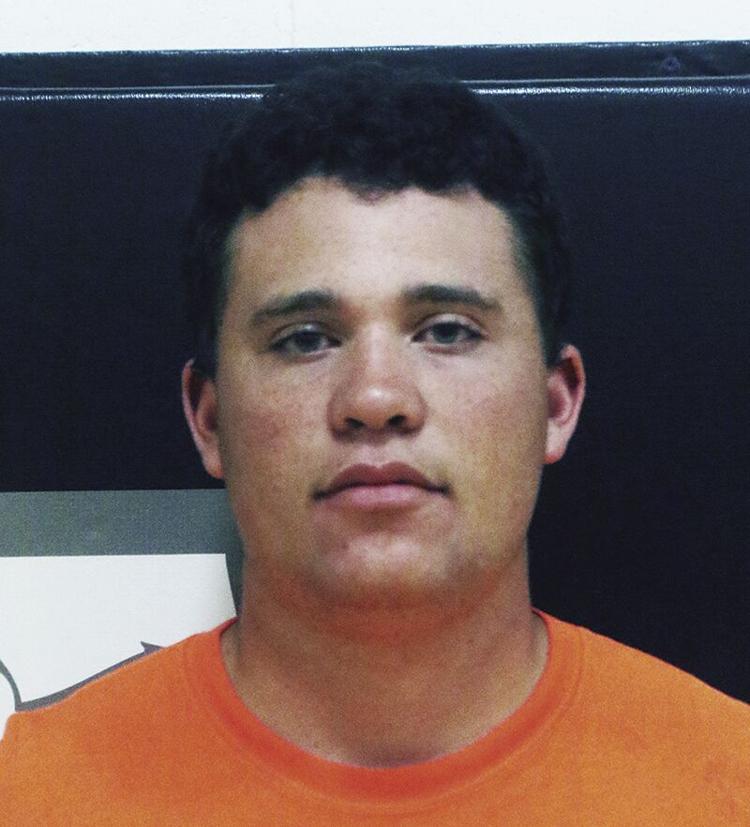 There aren't many players on a six-man field bigger than the 6-4, 275-pound Kirkpatrick. He's an imposing player out there, and in a game that's geared more to offense and small, quick players, he still makes his presence known.
Kirkpatrick's stats won't wow you – he has just 26 tackles so far – but make no mistake about it: McCool Junction's opponents, especially on offense, know where he's at before every snap. That tells you something.
---
Chase Wilkinson, Jr., McCool Junction
Along with McDonald and Kirkpatrick, another Mustang that would excel on an eight- or 11-man field is Wilkinson, an absolute ball hawk who was tied for second in the state in interceptions last year with seven, according to MaxPreps.com.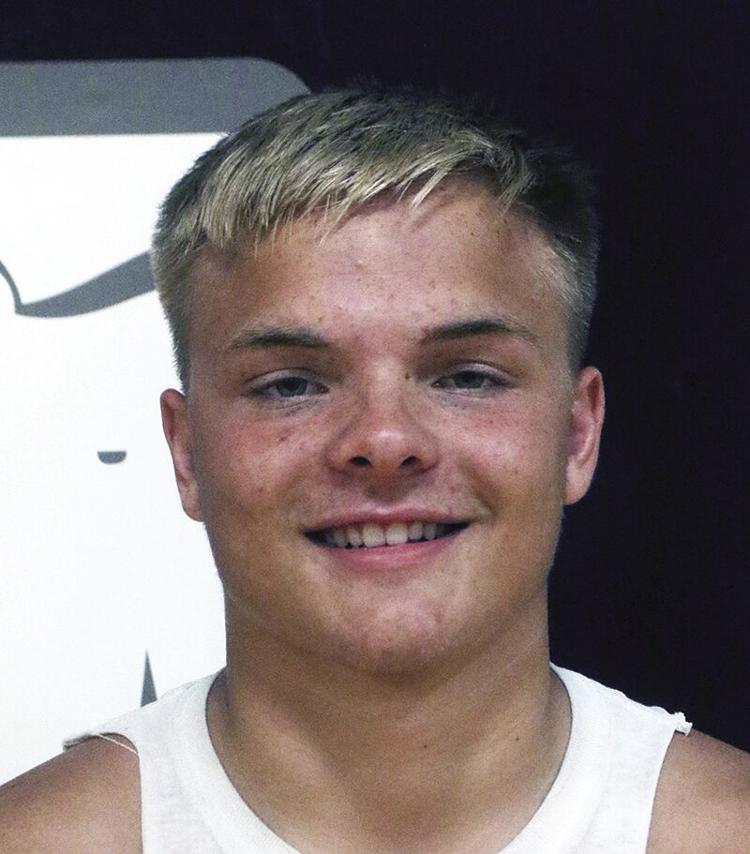 On offense, the 5-9, 170-pound Wilkinson is similar to Cross County's Rystrom – he does a lot of the dirty work that often goes unnoticed. When he does get his number called, however, he makes the most of it – he's currently sitting with 335 rushing yards on 44 carries this season.
Wilkinson has 516 all-purpose yards – most of which comes from 335 rushing and 100 on punt returns – and has scored eight touchdowns; six rushes, one receiving and one punt return.
But the side he really seems to enjoy playing on is on defense. He has 47 tackles so far with four interceptions. In a 65-0 blowout win over Meridian, Wilkinson was everywhere with 11 tackles and two picks.
Wilkinson's next game is at Cody-Kilgore. How many passes are the Cowboys willing to throw his way?
Be the first to know
Get local news delivered to your inbox!