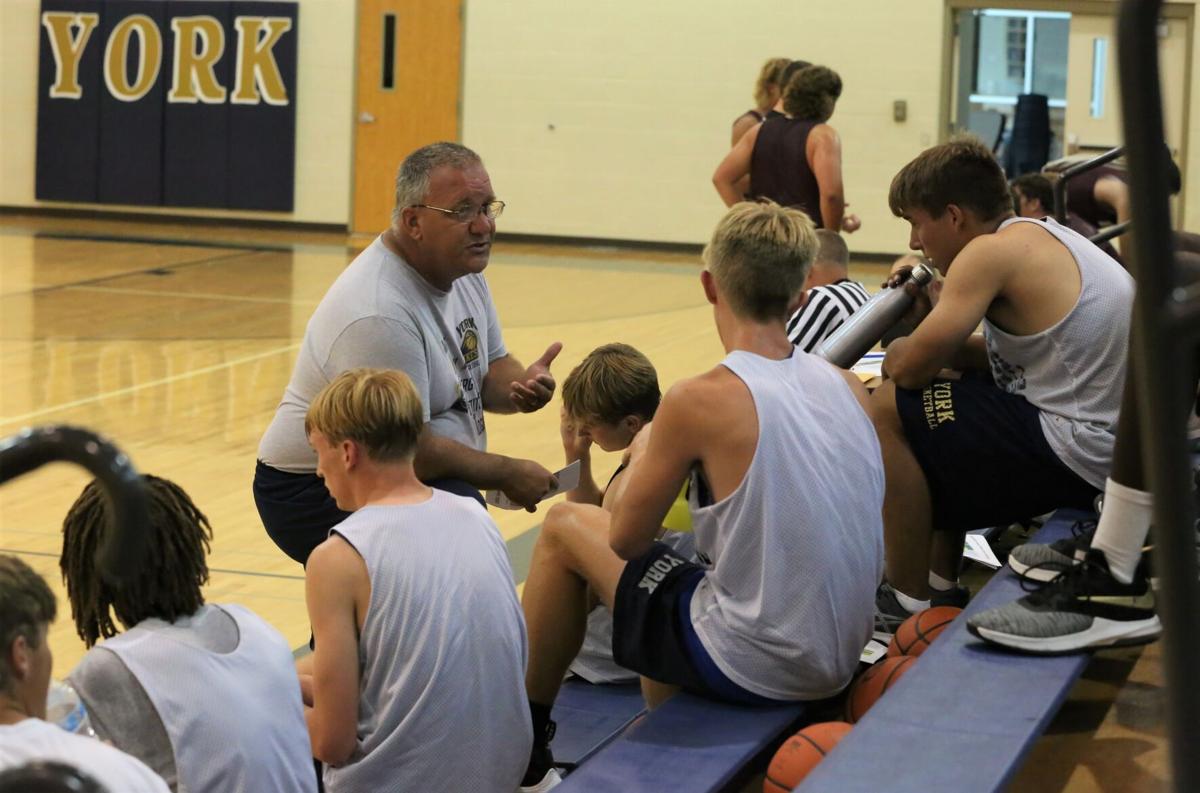 YORK-York head coach Scott Lamberty said that during the summer months of basketball team camps and leagues, players need to know what their roles are and have an understanding of what the team is trying to do.
York had a full schedule this past Monday night as a few teams had to back out of league play and the Dukes were possibly going to pick up a few extra games.
Lamberty said that the team is working on the base package defensively and offensively he wants to see his team work on ball movement and getting the ball into the paint.
"On defense we have been working on continuity, communication and making sure everyone is on the same page. How we want to handle the post, getting into our gaps and just basically our base package as far as the defense goes," said Lamberty. "Offensively, trying to work on our ball movement and getting the ball into the paint. We shoot a lot of 3's, which we are going to have to especially with not having a lot of height. Lots of times however we settle for one or two passes and the three-pointer is not always our best look. Working on our shot selection and when a 3-pointer is a good shot. We want to attack the basket, and when we have done that we have been successful this summer."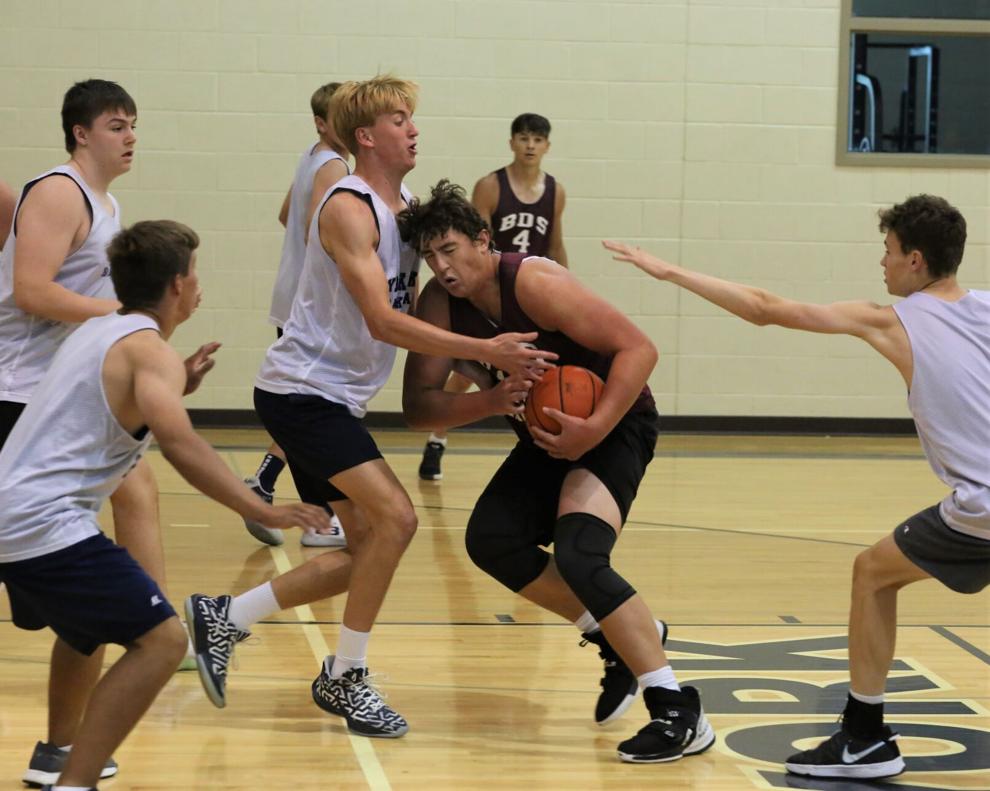 York will need to replace their leading scorer and a 6-7 post in the middle, so during the summer he will look at a lot of kids to fill roles left open by graduation.
"You play a lot of different bodies each week, so sometimes it is hard to get continuity as a group, but basically we want to look at is everybody understanding what they are supposed to do. Some kids are learning a couple different spots and do they understand what they need to do at those spots," explained Lamberty. "The footwork and everything is important, but you are only working on that once a week. Maybe in workouts you work on your footwork on a shot. You want to make sure that the kids understand what it is they are supposed to do. You can fine tune that during the season when you are actually working on that every day."
The goal is always to win, but Lamberty said that it's not as important as other things.
"We always want to win, but we want to make sure we are seeing kids playing in different situations," the coach stated. "We will even work different things here tonight and work on some things we haven't worked on this summer. You want to try and win the game, but for us it is more important that we understand what we are doing."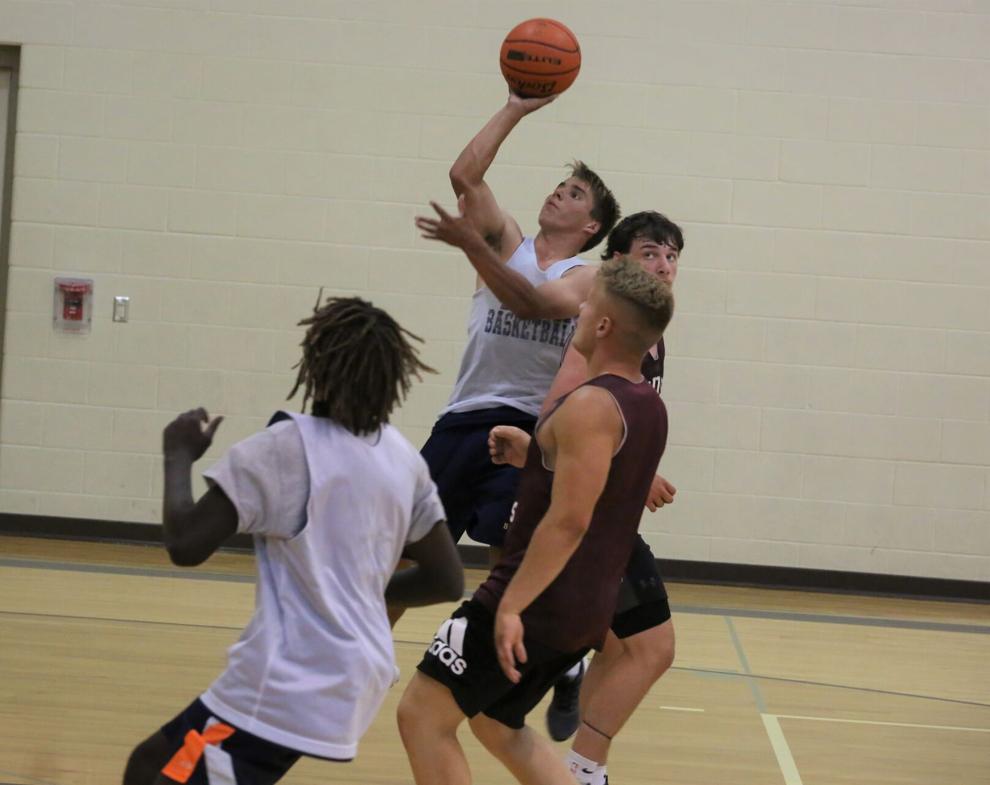 Not all questions get answered over the summer workouts, but Lamberty feels the Dukes have answered more than they have created.
"There are always questions still coming out of the summer league, but we have probably answered more questions that what we have raised throughout the summer," explained Lamberty. "We have gotten good looks at different kids in different spots, so we have a good idea how things could fit together come the start of the season. We have good understanding of how bodies can fit."
"For us it all starts with the defense and that means forcing contested shots and being very aggressive on defense. We have to get five guys committed to the glass and then we can get out and run and really set up the offense," Lamberty added. "We have some legitimate three-point threats who can pick and pop and we have legitimate threats in the post on a kick out and dive. We do create some matchup problems for some teams."
All that is left for the Dukes this summer will be three workouts next week.