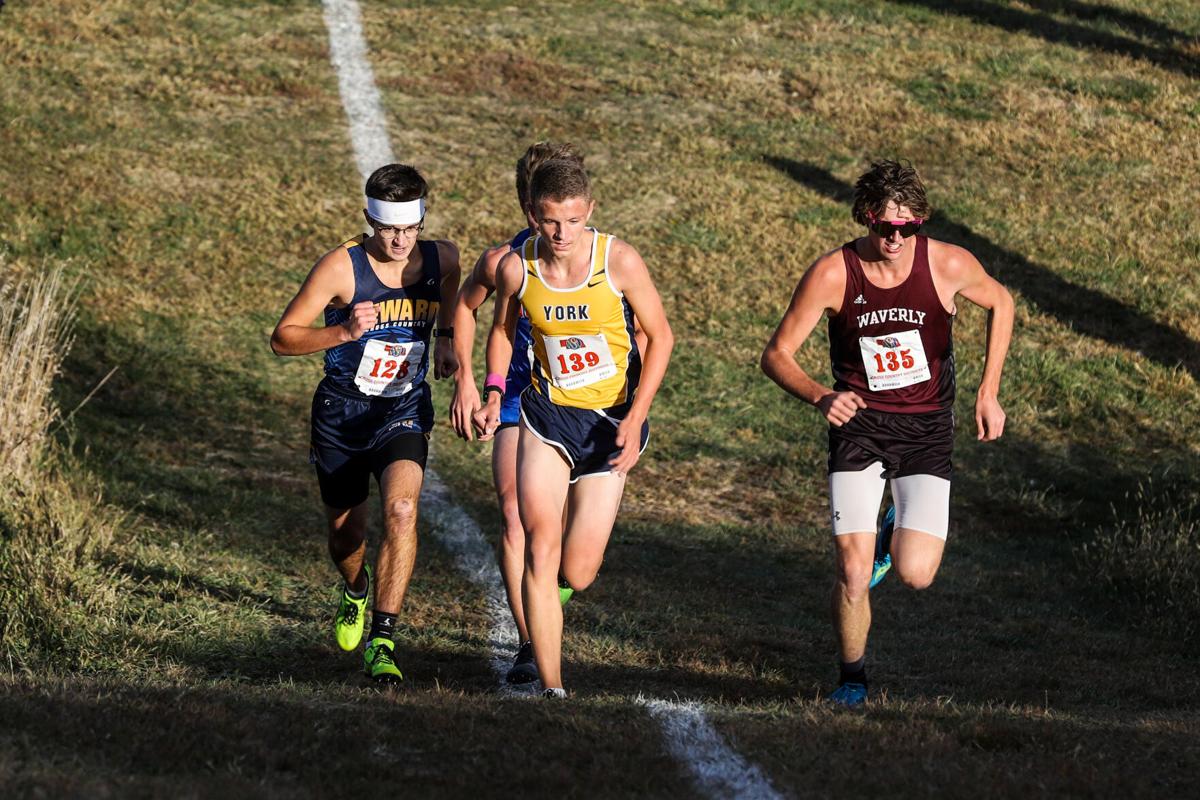 SEWARD-York freshman Kassidy Stuckey continued her torrid initial season in Cross Country with a B-3 District Championship in Seward at Concordia University.
The Dukes Colin Pinneo, a sophomore made it a clean sweep for York as he won the boys race edging Waverly's Conrad Schroeder by just over four seconds.
Stuckey had a much easier time as she cruised to the win over Seward's Tandee Masco by better than 29 seconds.
Both the girls and the boys finished third in the team races and will be headed to the Class B State Championships next Friday at Kearney Country Club.
The girl's team champion was Seward with 25 points, Norris was second with 34 and York took third with 47 points, 22 points clear of fourth place Waverly.
On the boy's side, Norris was well ahead of both Seward and York who each finished with 44 points, but the Jays got the second place nod on a tie-breaker.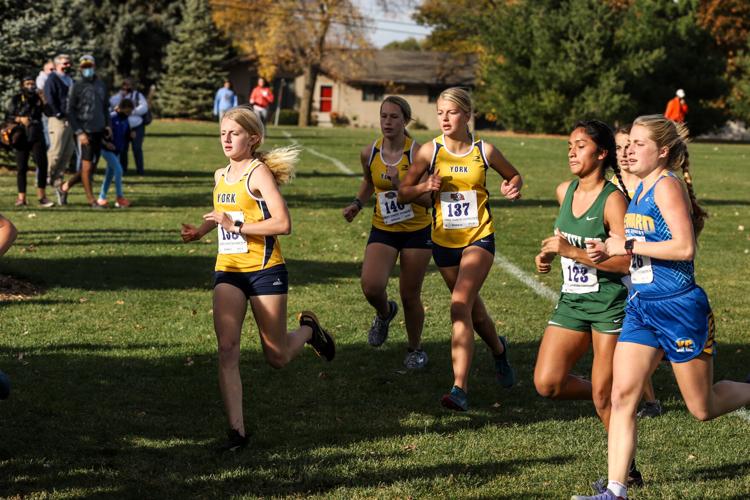 Waverly, Schuyler, Crete and Beatrice finished in that order.
"I was really excited with how well the girl's team ran today. We had a lot of girls run well today. Kassidy Stuckey had one of her best races of the year. She is continuing to improve and starting to gain some confidence and some experience," said York head coach Eric Rasmussen.
Freshman Emory Conrad came across the finish line in 21:07.91 for 10th place; another freshman Kiersten Portwine finished just out of the medals in 16th with a time of 22:06.42 and junior Zoe Kreifels edged her teammate Chloe Holmes for 20th place with a time of 22:30.45. Holmes was 21st with a clocking of 22:34.65.
"Emory Conrad had easily the best race of her life. She started off faster today and moved up throughout the race. By the end of the race she was gaining on some of the top runners in the State and finishing in the top 10," explained Rasmussen. "Kiersten Portwine ran tough today. She narrowly missed out on all-district honors finishing 16th. Zoe Kreifels and Chloe Holmes ran really smart today and both had great races."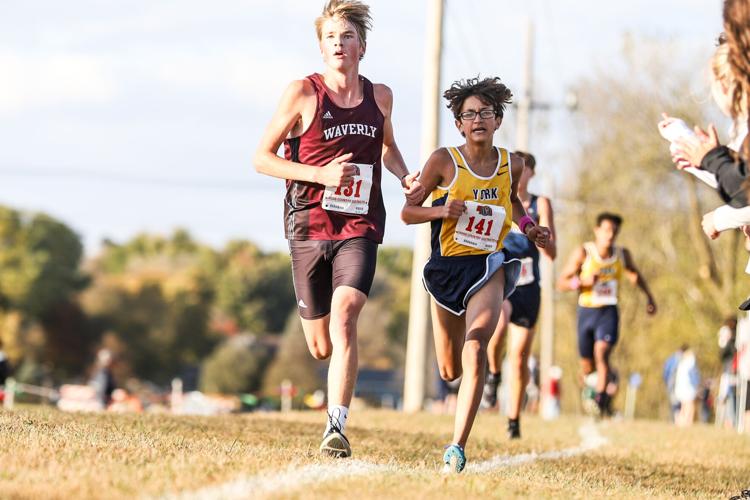 On the boys side of the team race, Pinneo was clocked at 16:53.76; sophomore Gabe Zarraga was ninth with a time of 17:37.58; right behind him was junior Jackson Schmid with a time of 17:38.43 and in 24th was junior Nick Conrad with a time of 18:58.38.
"I am excited that the boys made state today. We knew going into the meet that it was going to be really close between two, three, and four in the team competition. We scored the same amount of points as Seward, but lost on the tiebreaker for runner-up," said Rasmussen. "Colin ran the best race of his career today. He won against some of the best runners in the state and was district champion as a sophomore. He ran a great race and was the best runner in the race today. We wanted to make sure that he finished in the top three to make sure that the team would qualify for state, but we would not have qualified for state had he not won the meet today."
"Gabe Zarraga has improved so much since last season. Last season he did not run varsity, so this was the first time he has run at districts. He placed in the Top 10 as a sophomore and was in the top five or six until the very end of the race," Rasmussen added. "Jackson Schmid came through with a strong finish. He was able to move up about three spots the last half mile or so and was able to outkick Seward's second runner. With us finishing just two points out of fourth, we needed every point possible to make state. Nick Conrad ran his best race of the season. He was able to maintain contact with the group of runners he needed to stay in contact with the third pack of runners and was able to run well enough for our team to make State. It is incredible that we were able to qualify for State despite only having four runners available to compete."
The Class B portion of the State Cross Country Championships is scheduled for the girls to run at 3 p.m. and the boys to follow at 3:30 p.m. The Class B awards will be handed out at 4 p.m.
"I am really excited that both teams qualified for State. This team has had a great attitude despite everything that they have encountered this year and have been resilient. They really became close as a team. We have no seniors this year and have a lot of good runners on the team, but we are still inexperienced," Rasmussen stated. "Most of our team was running varsity for the first time in their careers this season. Both teams have a very bright future. Next Friday will be a great opportunity for them to compete against some of the top teams in the state and runners in the state."
Girls team scoring-1.Seward 25; 2.Norris 34; 3.York 47; 4.Waverly 69; 5.Beatrice 72; 6.Crete 102; 7.Schuyler 104.
Boys team scoring-1.Norris 20; 2.Seward 44; 3.York 44; 4.Waverly 46; 5.Schuyler 90; 6.Crete 104; 7.Beatrice 115.
Be the first to know
Get local news delivered to your inbox!