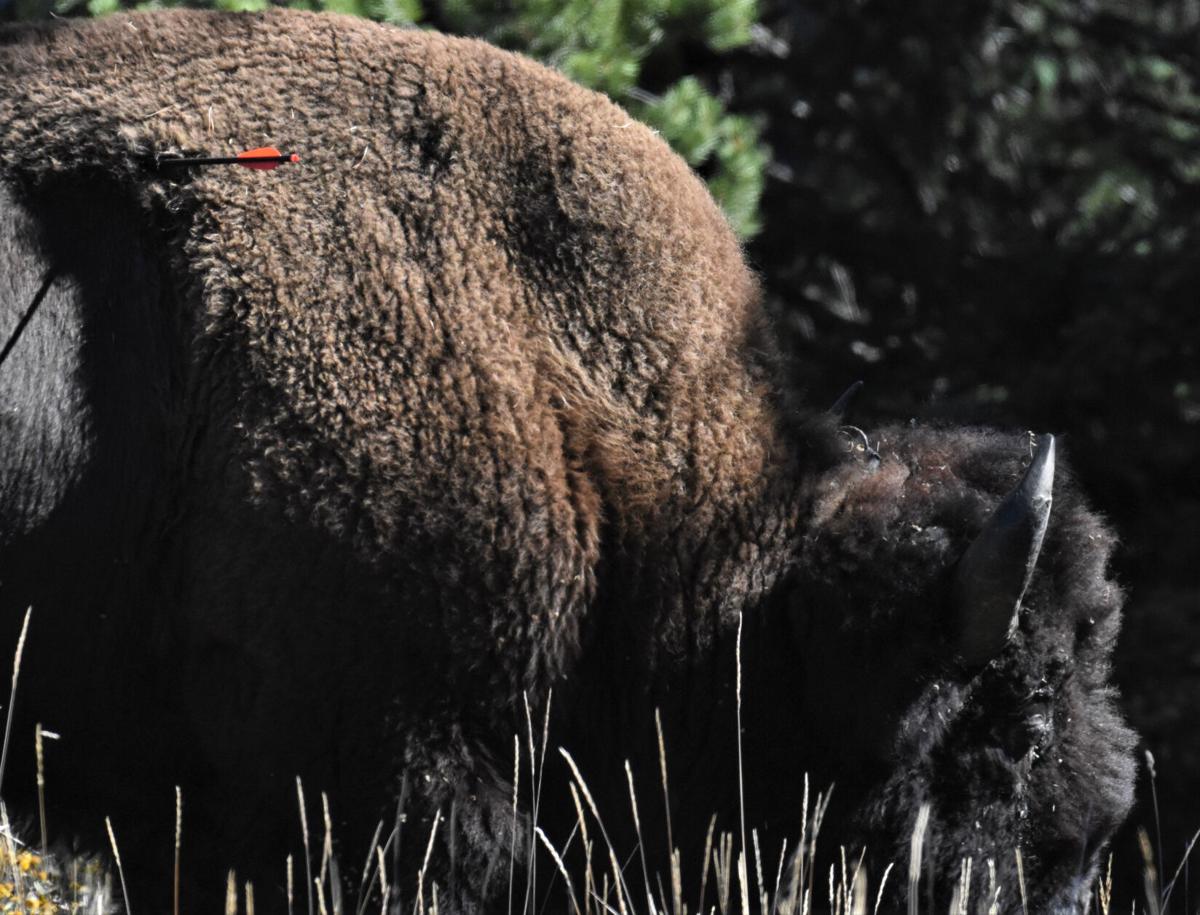 I subscribe to the school that believes 'hunters' are one thing and 'shooters' quite another.
By shooters I do not mean men and ladies who enjoy recreational shooting sports; be they trap, skeet, sporting clays, extreme range silhouette targets, black powder, small-bore plinking or whatever.
The shooters I refer to are the sorry excuses for human beings who blast living things just because they are there. Wyoming has a sad history of this because of (a) herds of wild ungulates in close proximity exposed on winter ranges and (b) selfish stupidity.
Recently, persons unknown unloaded high-caliber, assault weaponry on a defenseless herd of elk in northwest Wyoming, killing several and wounding more. The exact same scenario has played out over several year's time in inexcusable, thrill killings of bull, cow and even calf moose atop the Bighorn Mountains.
Typically, these incidents turn out to be slack-jawed, human ruminants who get liquored and/or doped up, then embark upon random, cowardly, gutless shooting sprees in dark of night.
I cannot say to an absolute certainty the accompanying picture is an example of this cowardly behavior, but it sure looks that way.
I took the photo last Friday as we entered Yellowstone at the northeast entrance. This bull bison was not in the park, but rather a few miles outside the gate in the Cooke City and Silver Gate, Montana area.
Eagle-eyed sister-in-law Mary Moseley exclaimed, "Oh my gosh? That buffalo has an arrow sticking out of it." My gut reaction was to think her mistaken. After all, who would or could do such a cold-hearted, ignorant thing?
But somebody did. Sadly, Mary's vision was spot on.
I called the state game agency in Montana to confirm what I suspected; there is no legal bison hunting season, archery or rifle, at this time in that place.
It sickens me and I hope you feel the same. When you see a fish or game violation being committed, please make the world a better place by reporting it to authorities immediately. DO NOT confront armed, dumb, likely impaired idiots. Just gather all the information you can … time, place, descriptions of people and vehicles, a license number if possible … and call immediately.
I have done it more than once and you can, too. Wildlife is part of the public domain, which means it belongs as much to you as to me or anyone else. Whether or not you choose to hunt and fish has nothing to do with it.
Be the first to know
Get local news delivered to your inbox!