YORK – It didn't take long for the flood gates to open Tuesday night at Levitt Stadium as the York Cornerstone Seniors quickly and efficiently took care of business against Fairbury, winning 11-1 in just five innings.
The Seniors' performance was a welcomed sight to Cornerstone baseball faithful after three losses in a weekend tournament in Wahoo. They were outscored 37-11 during that stretch.
"It was nice to get back in the win column after having a tough weekend, but with a full roster I was really happy with how the kids responded," York Cornerstone baseball head coach Justin Rodrigues said.
The Seniors, who improved to 3-3 with the win, outhit Fairbury 8-5 in the game and got its offense rolling right away.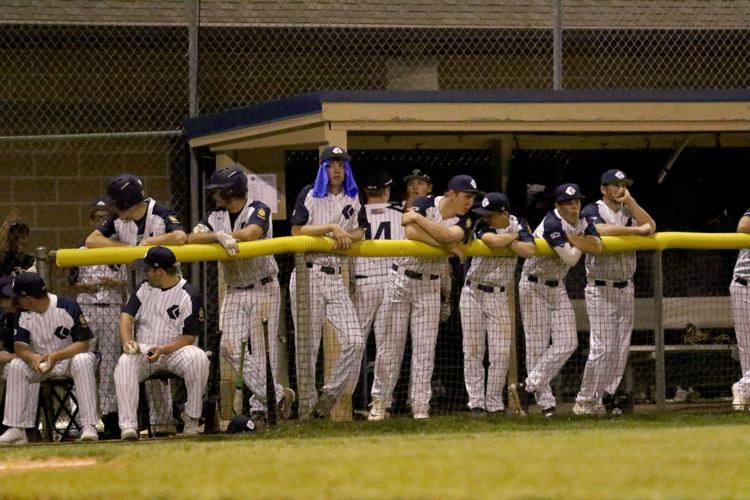 Bradyn Heiss, AJ Beins and Tyler Wright all recorded an RBI single while two others – Reid Heidtbrink and Andrew Clark – connected on two-run singles.
Heiss, Clark and Mason Wright all scored from third on Fairbury wild pitches.
"The bats really came alive tonight with some timely hitting by Bradyn Heiss, AJ Beins and Andrew Clark along with Mason Wright," Rodrigues said. "Really, everyone was seeing and hitting the ball well."
With the offense clicking, York's Noah Jones did his job on the mound in his first high school-level start as a pitcher. He gave up just one hit and one earned run with four strikeouts.
"Noah Jones continues to amaze me – his first start ever on the mound in high school was as good as it gets, only giving up five hits and a run," Rodrigues said, "and being able to get a complete game is something normal freshmen don't do, but he's far from normal and our program is lucky to have him."
After Fairbury scored a run off a York error in the top of the first inning, Jones got out of the inning with the bases-loaded strikeout.
Then in the second, Jones picked off a Fairbury base runner at first after giving up a single, and then proceeded to get the next two batters out without allowing any damage.
"Noah couldn't do it alone though – his defense behind him was amazing all night and really backed him," Rodrigues said. "This was the exact blueprint for our program when we started competitive pitching and blue collar defense. I'm really proud of all these guys."
The Seniors played a doubleheader in Sutton on Wednesday night and will host Seward on Friday at around 8 p.m. at Levitt Stadium.
---
Legion baseball schedule change:
Holdrege was scheduled to compete in Saturday's York Senior Triangular at Levitt Stadium, but canceled those plans. Saturday's new schedule is as follows:
Crete vs. York Seniors at 4 p.m.
Tri County vs. York Juniors at 7 p.m.