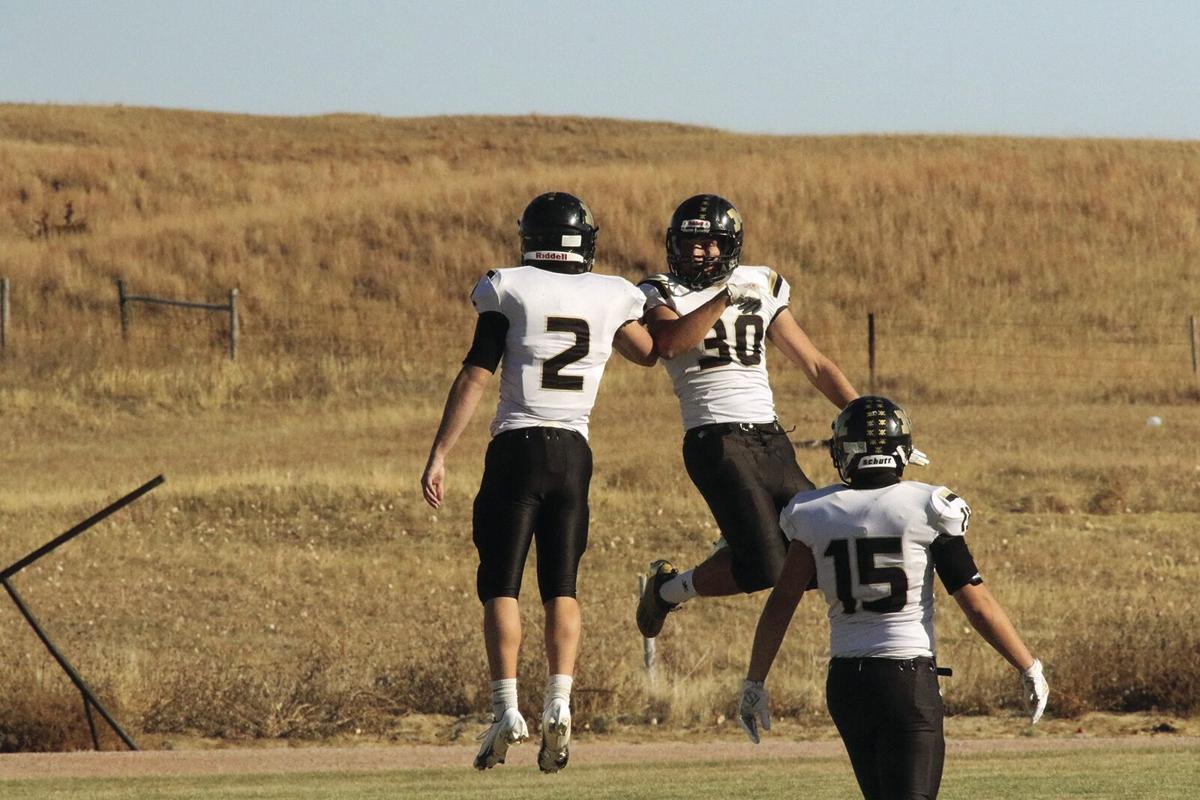 MCCOOL JUNCTION – The McCool Junction Mustangs are looking for redemption.
Last November, the Mustangs rolled into the Six-Man state championship in Kearney unbeaten and looking for a win. The Harvard Cardinals had other plans, however.
Harvard ruined McCool Junction's perfect season by beating the Mustangs 50-33.
That's in the past, though. Now, McCool Junction is in the midst of yet another unbeaten campaign, and just like last season, are one win away from a state championship. Standing in its way is the Sterling Jets, who also enter Friday with an unbeaten record.
Both teams have a star ball carrier. For McCool Junction, it's senior Owen McDonald, who has 1,636 rushing yards and 40 rushing touchdowns. He's scored 48 total touchdowns on the year, including five kickoff returns. For Sterling, it's senior Sam Boldt, a 1,000-yard rusher who returned a couple kickoffs to the house in the Jets' semifinal game last week, which they snuck by in with a 60-58 win over Arthur County.
Both offenses can score. McCool Junction is averaging 67 points per game while Sterling is averaging 58. The game may come down to which defense can get the most stops.
McCool Junction's defense is allowing 13 points per game while Sterling's is holding opponents to 16. The most points the Mustangs have given up this season is 38 to Heartland Lutheran back in regular-season action on Sept. 25. The Jets' defense was just torched by Arthur County for 58 points.
McCool Junction's defense is led by Gage Rhodes, a tough junior who's racked up a team-best 78 tackles this season. Both McDonald and another senior, Kaeden Bristol, have 60 stops while junior Chase Wilkinson and freshman Ryland Garretson have chipped in with 58 and 49 tackles, respectively. Garretson leads the defense in interceptions with six and has returned two for a touchdown.
While six-man football is an offensive game that favors the smaller, quicker players, McCool Junction's two big roadblocks in the middle on defense – seniors Patrick Dietz and Kaden Kirkpatrick – have shown they can still get in the backfield and disrupt offenses. Dietz and Kirkpatrick both have four sacks on the season.
But for Mustangs' head coach Jarrod Weiss, there are three keys to the game that he wants his team focused on. The first is winning the turnover battle.
"The team that takes care of the ball better will have the advantage," he said.
The second? Being efficient in point-after attempts. In Sterling's game against Arthur County, Arthur was just 2-of-9 on PATs while Sterling was 6-of-8.
"Arthur had more touchdowns, but Sterling made more PATs," Weiss said, "so we will need to be sound in those as well."
The third key for Weiss is execution in all three phases of the game – offense, defense and special teams.
"Both teams are very similar in what they want to accomplish, so those three points will be key in a victory for either team," Weiss said.
Kickoff at Cope Stadium on the campus of the University of Nebraska-Kearney is set for 7 p.m.
Be the first to know
Get local news delivered to your inbox!