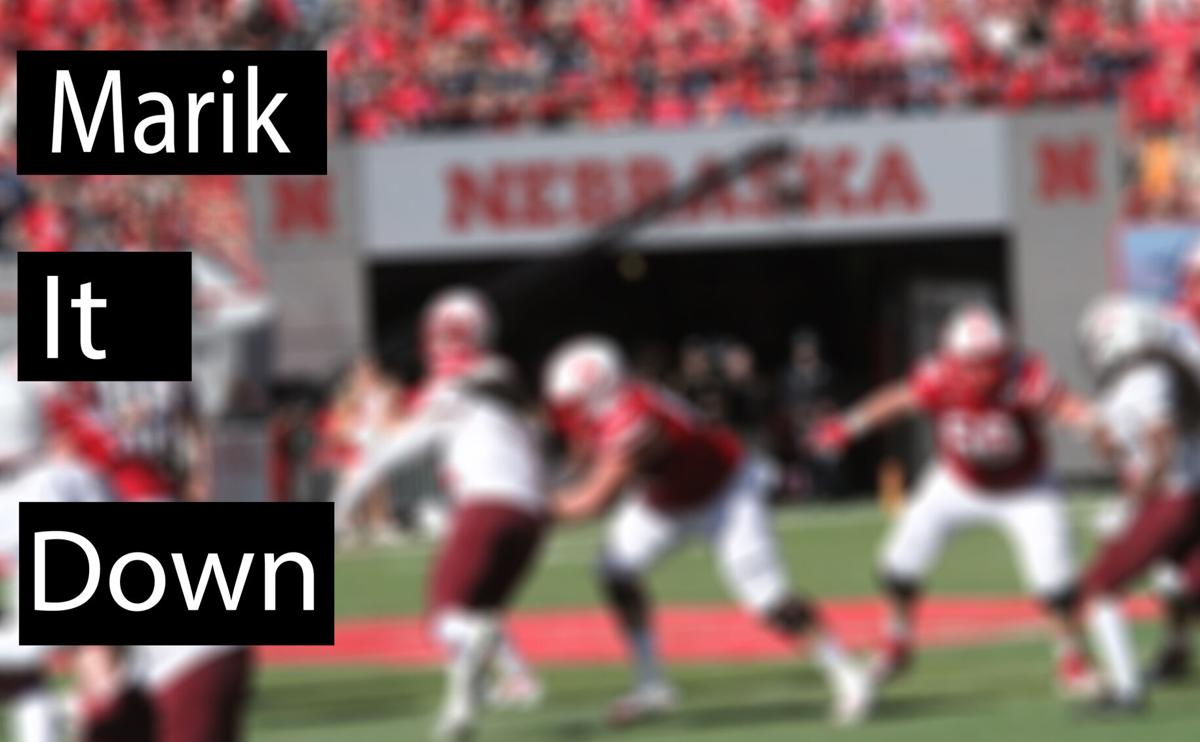 Week 12 of the college football season is upon us, and, as of Thursday morning, we have six Big Ten games scheduled, with the only canceled contest being Michigan State vs. Maryland.
Let's dive into the Big Ten slate, which starts Friday night:
Purdue (2-1) at Minnesota (1-3) at 6:30 p.m. Friday on BTN
It's going to be a cold night in Minneapolis on Friday, with a high of 40 degrees and a low of 22. Minnesota, with its Big Ten-best 861 rushing yards and 12 touchdowns, will be the team benefitting from the cold.
Gopher running back Mohamed Ibrahim has been an absolute workhorse for PJ Fleck's squad. The 5-foot-10, 210-pounder from Baltimore averages a Big Ten-best 178 rushing yards and has 130 carries so far, which is 42 more than Stevie Scott of Indiana, who has the second-most carries with 88.
I know the Gophers have the worst defense in the conference, but Purdue isn't exactly lighting up the scoreboards. The Boilermakers are averaging 23.7 points per game and now have a quarterback issue as starter Aidan O'Connell, who's done well this season passing for 916 yards and seven touchdowns against two interceptions, might not play after getting roughed up a bit last week in a loss to Northwestern.
O'Connell will be a game-time decision Friday night, but if he can't go I think the Boilermakers are still in good hands as Jack Plummer will get the start. Plummer started six games last year – he played against Nebraska, remember? – and looked good at times.
Purdue owns the best passing attack in the conference at 305 yards per contest, but its run game isn't generating much with a Big Ten-worst 63 yards per outing. Zander Horvath, Purdue's big 6-3, 230-pound running back, is fun to watch. The guy just destroys tackle attempts, but he usually has nowhere to run.
---
No. 9 Indiana (4-0) at No. 3 Ohio State (3-0) at 11 a.m. Saturday on FOX
Indiana has been the talk of the conference this season after going 4-0. It's been a fun story to follow, mostly because the Hoosiers' head coach, Tom Allen, is such a likable guy.
But will the unbeaten ride come to an end on Saturday? It's hard to pick against Ohio State, which is viewed as a truly elite program. Does that mean Indiana will get blown out? I don't think so.
Ohio State had last week off after its game with Maryland was canceled due to Covid issues on the Terps' side, but I'm not too worried about the rust effect with the Buckeyes. We saw how much the time off impacted Wisconsin in its game with Michigan – none whatsoever.
At the end of the day, I'm going to side with the better quarterback in this game, which is Ohio State's Justin Fields. The guy was playing lights out before the Maryland game was canceled, and I don't have a good reason why he'd slow down against Indiana.
---
Illinois (1-3) at Nebraska (1-2) at 11 a.m. Saturday on BTN
I'm feeling confident the Huskers will defend their home field against the Illini. But to do that, they'll have to stand strong against Illinois' run game, which will come right at Nebraska's front seven.
Illinois will probably play two quarterbacks on Saturday.
Brandon Peters, a Michigan transfer, is the best passer on the team and can do a little running, too. He had to sit out the past 21 days after testing positive following the season opener against Wisconsin.
The other quarterback that will likely get some snaps is Isaiah Williams, an absolutely electric runner with the ball in his hands. The 5-10, 180-pound jitterbug from St. Louis rushed for 192 yards and one score on 31 carries in a win at Rutgers. He's kind of all over the place and inaccurate in the passing game, but, man, the kid can scoot. Nebraska's defense will need to rally to this guy.
I know Nebraska's offense has been underperforming so far this season, but this may be the game where the passing attack finally sees success. Illinois is dead last in the Big Ten in passing defense, allowing 271.8 yards per game – ouch.
Last week Rutgers starter and former UCF and Nebraska quarterback, Noah Vedral, threw for 256 yards and two touchdowns (with three interceptions) against the Illini defense. Vedral has struggled throwing the ball this season, but if he can throw for over 250 yards, Luke McCaffrey likely can too.
---
No. 10 Wisconsin (2-0) at No. 19 Northwestern (4-0) at 2:30 p.m. Saturday on ABC
Big game in the West division.
Northwestern and its defense continue to impress while Wisconsin just came off a two-week layoff and manhandled Michigan.
My guess here is that the Badgers grind out a win, but it's going to be a fight worth watching. Can't wait for this game.
---
Iowa (2-2) at Penn State (0-4) at 2:30 p.m. Saturday on BTN
After starting 0-2, Iowa has rattled off two straight and looked good doing so. I think the Hawkeyes' winning streak continues in Happy Valley.
Iowa seems to have returned to its identity of running the dang ball – running back Tyler Goodson, a stud, is second in the Big Ten in rushing yards with 375 and rushing touchdowns with five – and playing tough, tough defense – it's allowing just 14 points per game and a Big Ten-best 2.84 yards-per-carry.
After what we witnessed last week in Lincoln, it looks like Penn State should be starting Will Levis instead of Sean Clifford from now on. Levis, a former three-star recruit from Connecticut, looked like he would've beat Nebraska if he played all four quarters.
---
Michigan (1-3) at Rutgers (1-3) at 6:30 p.m. Saturday on BTN
I doubt it. But it's fun to think about.
As much as I would love a Michigan loss in Piscataway, I think the Wolverines pound out a win here. Vedral is a roller coaster in the passing game – he's thrown seven interceptions this season, which is tied for the most in the conference with Michigan State's Rocky Lombardi, who just got benched in his last game – and I think Michigan's defense will hold up against an inaccurate quarterback and a so-so run game, which is averaging under four yards per carry.
Who's going to start at quarterback for the Wolverines, Joe Milton or Cade McNamara? Is Jim Harbaugh going to last until the end of the season?
So many questions surround that program right now, so maybe picking them in this game isn't such a good idea?
Be the first to know
Get local news delivered to your inbox!