OMAHA — The York Dukes have two wrestlers — seniors Kobe Lyons at 160 pounds and Thomas Ivey at 126 — in Friday's semifinals of the Class B state wrestling tournament. There are three more — seniors Kaleb Eliker, Chase Cotton and Kaden Lyons — who are still alive for a medal, and all they'll need to do is win one match on Saturday to get one.
Three Dukes, including sophomore Kadence Velde and freshmen Seth Erickson and Hudson Holoch, saw their seasons end Friday. Velde, York's heavyweight, finished 19-17 on the year while Erickson, who was competing at 170, was 27-14 and Holoch, at 106, 21-17.
York head coach Brett Mauler said he knew both Kobe Lyons and Ivey had good shots at getting to the semifinals. It was good to see them execute and get there.
"I thought Kobe came out and wrestled really well and aggressive," Mauler said. "Thomas wrestled really smart. He didn't really open up, which tomorrow morning he'll have to if he wants to go to the state finals. But he did a really good job of wrestling smart and having good mat awareness."
Kobe, a Chadron State College wrestling commit, beat Chadron High School's Rhett Cullers 17-1 in his first match, then got past Nebraska City's Chance Sjulin 7-0. Ivey started his day with a 5-3 win over Lexington's Dylan Hubbard, then earned a 2-1 decision over Waverly's Garrett Rine.
On paper, Ivey has an uphill battle ahead of him Saturday as he'll take on Scottsbluff's Paul Garcia, a three-time state champ who won the 106-pound title as freshman, the 113 championship as a sophomore and the 120 last season as a junior.
"Thomas is a really good defensive wrestler, so the big thing is we're going to have to trust our offense," Mauler said of Ivey's match with Garcia. "We're just going to have to keep it close and give us a chance at the end."
Eliker, Cotton and Kaden Lyons all won their first matches, but lost their quarterfinals. Each Dukes responded with a win, however, to give themselves a shot at a medal on Saturday.
Eliker, at 132, pinned Norris' Caden Eggleston in 2 minutes, 34 seconds in the consolation second round while Cotton, at 195, pinned Schuyler's Gabe Moyao in 3:49. Kaden Lyons sent Plattsmouth's Caleb Adkins home with a 9-2 loss.
"Those are three seniors and none of them have ever been on the medal stand before," Mauler said. "When you get to this point where it's the final eight, every single one of them get a tough kid. If you're going to be a state medalist you've got to be tough, so it's going to be an absolute battle for them."
Velde and Holoch both lost their two matches while Erickson won his second match against Scottsbluff's Jayce Wilkinson 11-7. Erickson fell to Seward's Nolan Hill 8-6 in the consolation second round.
"I think Hudson just started wrestling in seventh grade, and he did a great job to get down here," Mauler said.
As for Velde, Mauler said his practice work with assistant coach Dylan Olmsted was key in the sophomore's development.
Mauler added that Erickson was wrestling in the 170-pound bracket while weighing 165. His toughness earned him a lot of wins this season, including one at state.
"He came up just short but he wasn't 100 percent today," Mauler said. "He still gave it his best shot and I'm proud of him for that."
In the team race, Gering leads the pack in Class B with 63.5 points while Hastings is in second with 53. York is 11th with 33.5 points.
Top 15 team scoring after day one: 1. Gering 63.5; 2. Hastings 53; 3. Beatrice 52.5; 4. Aurora 52; 5. Broken Bow 48; 6. Blair 41.5; 7. Pierce 39; 8. Bennington 37.5; 9. Waverly 35.5; 10. Ralston 34; 11. York 33.5; 12. McCook 31; 13. Ogallala 27; 14. Plattsmouth 26; 15. Sidney 25.
State wrestling -- York1.JPG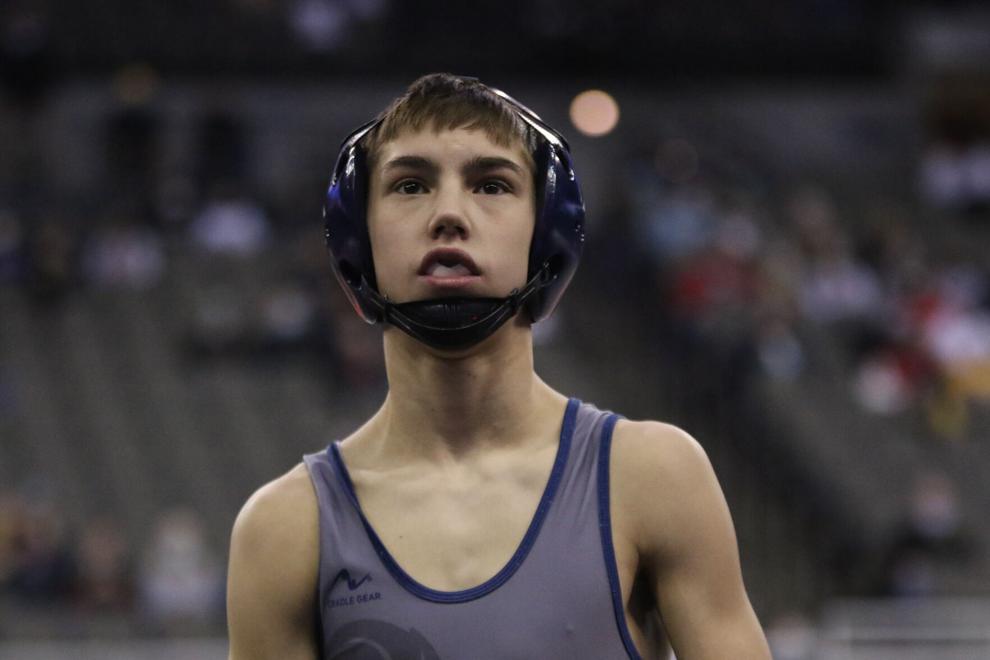 State wrestling -- York2.JPG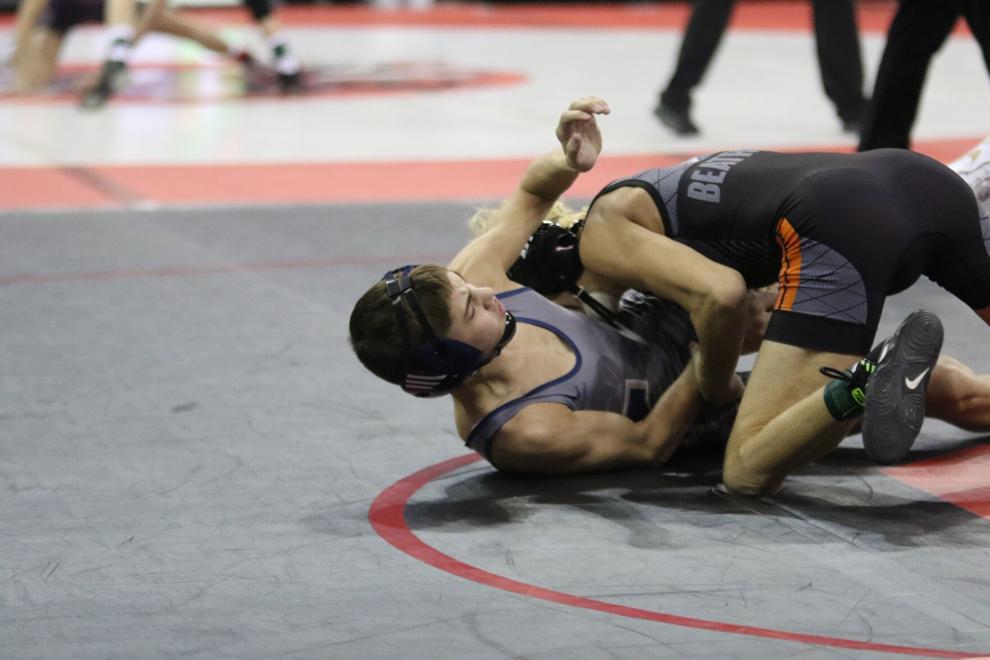 State wrestling -- York3.JPG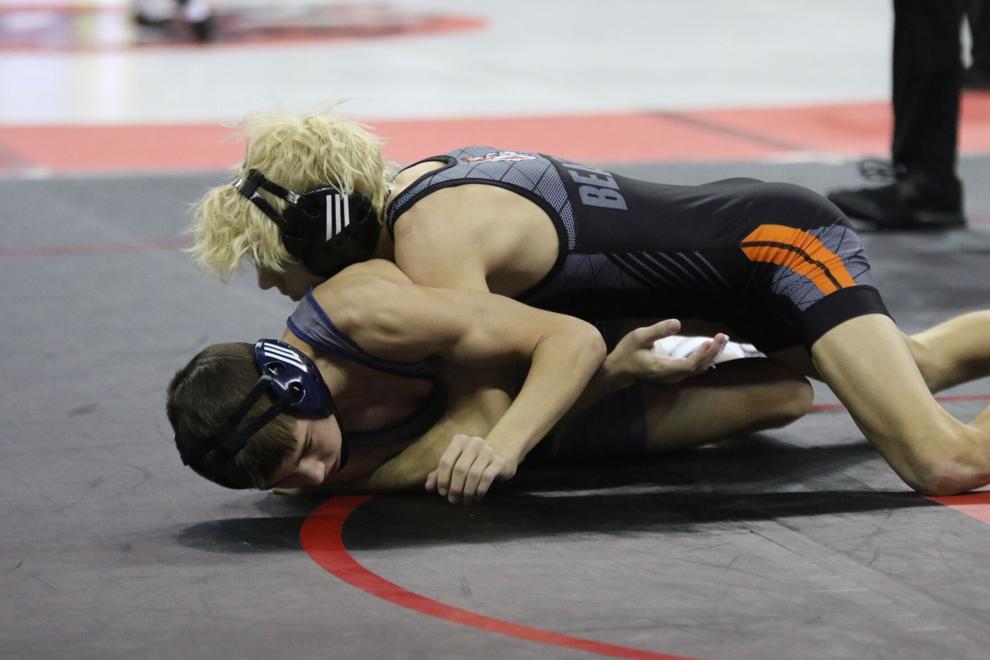 State wrestling -- York4.JPG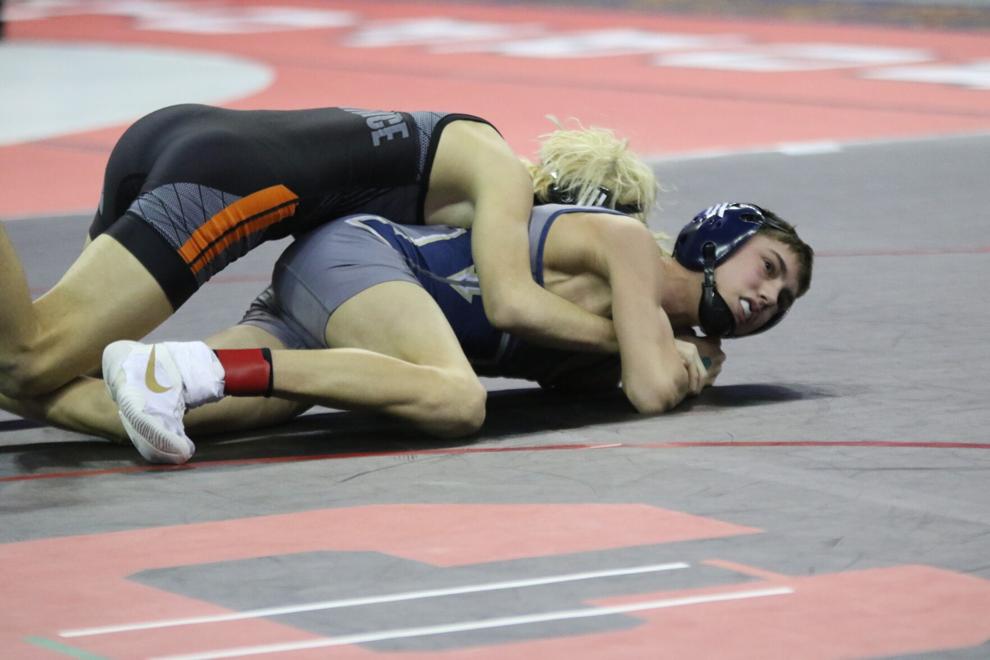 State wrestling -- York5.JPG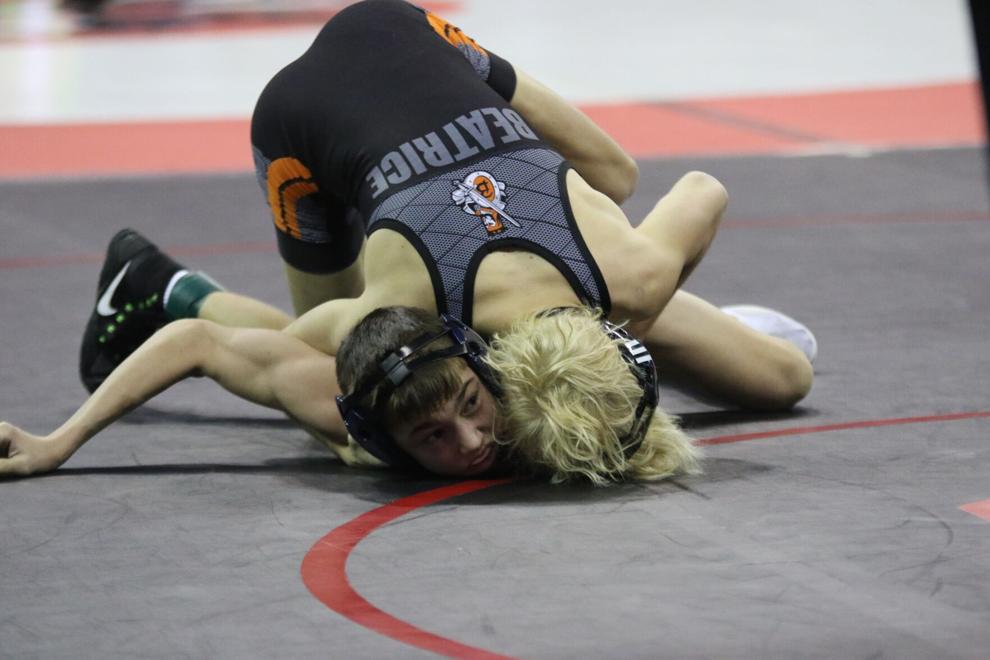 State wrestling -- York6.JPG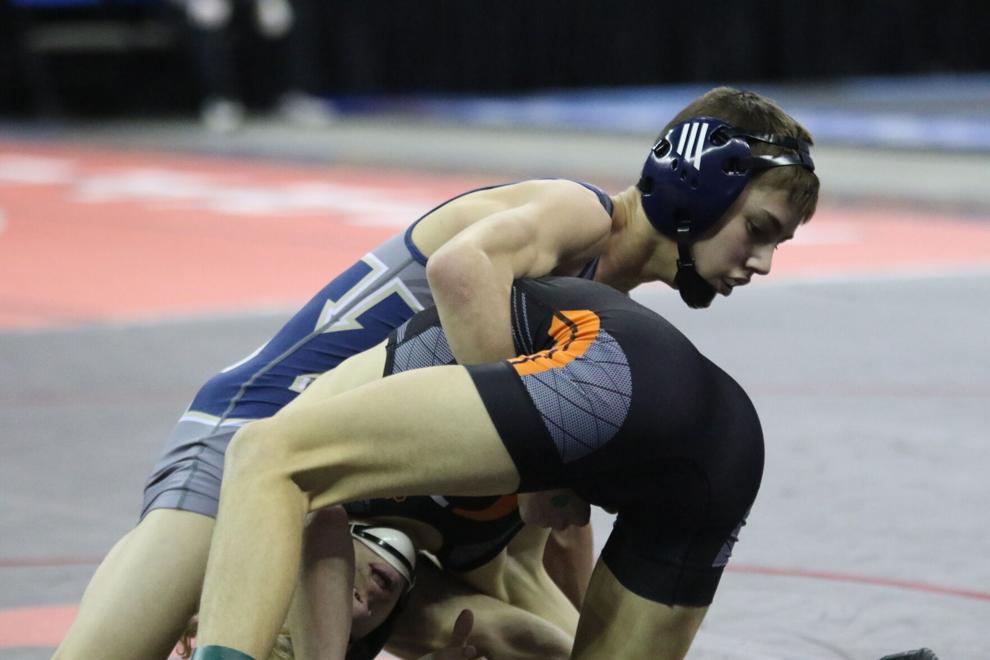 State wrestling -- York7.JPG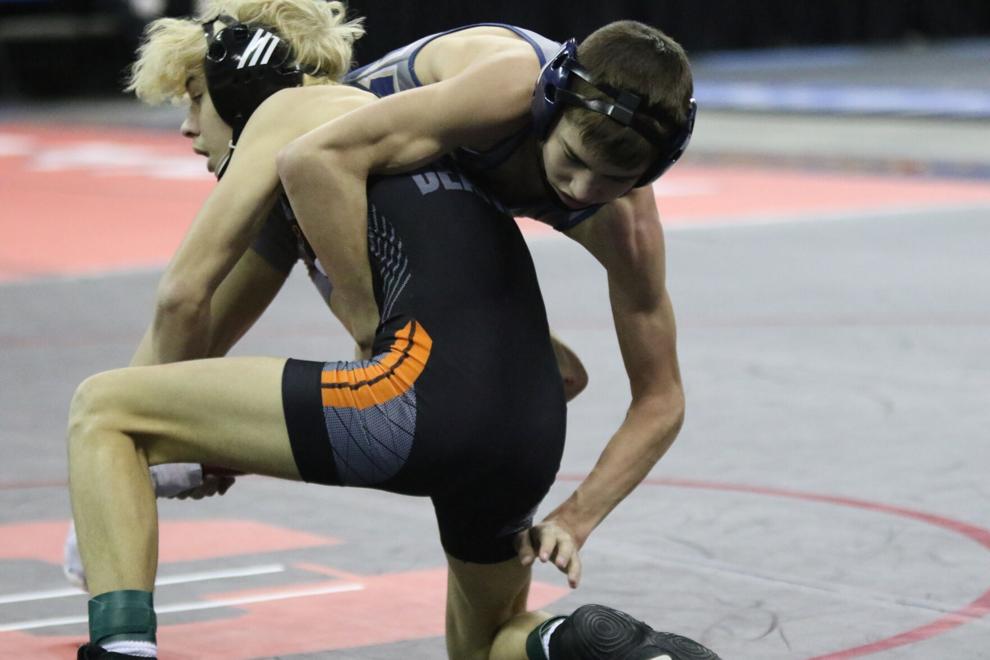 State wrestling -- York8.JPG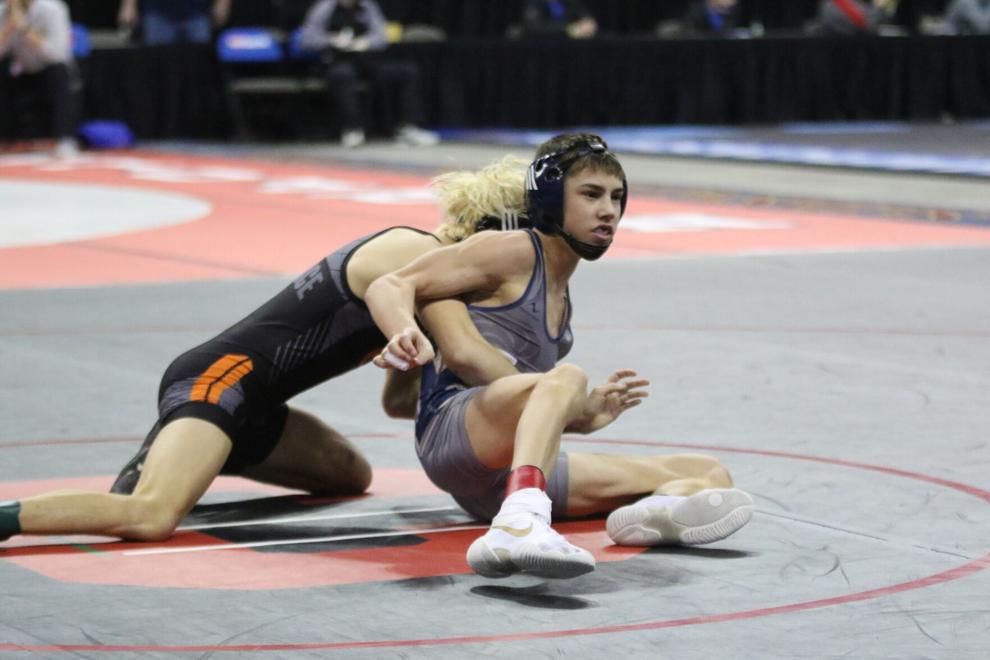 State wrestling -- York9.JPG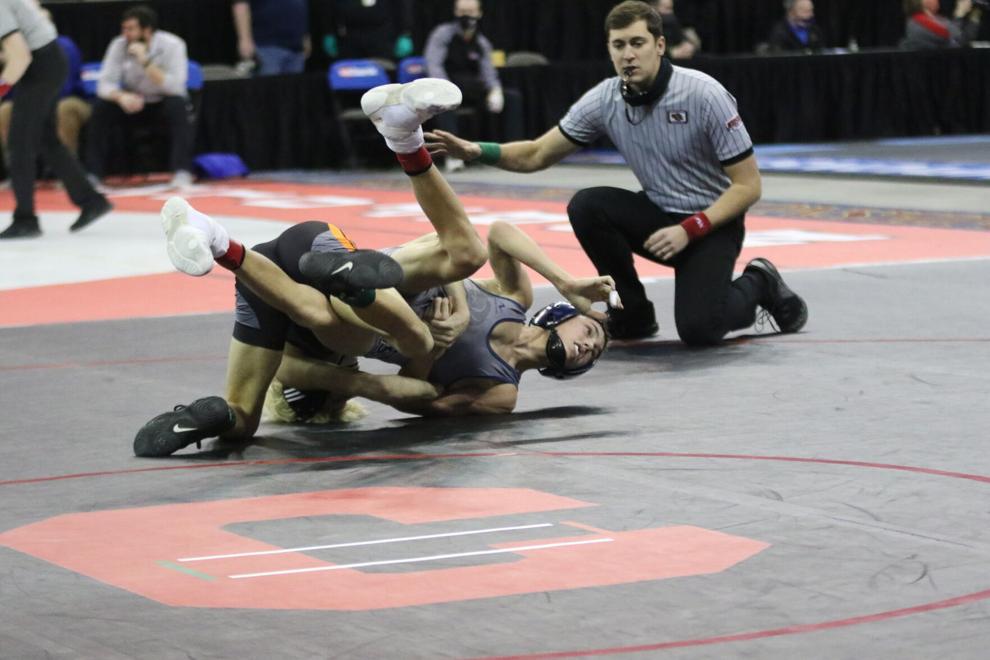 State wrestling -- York10.JPG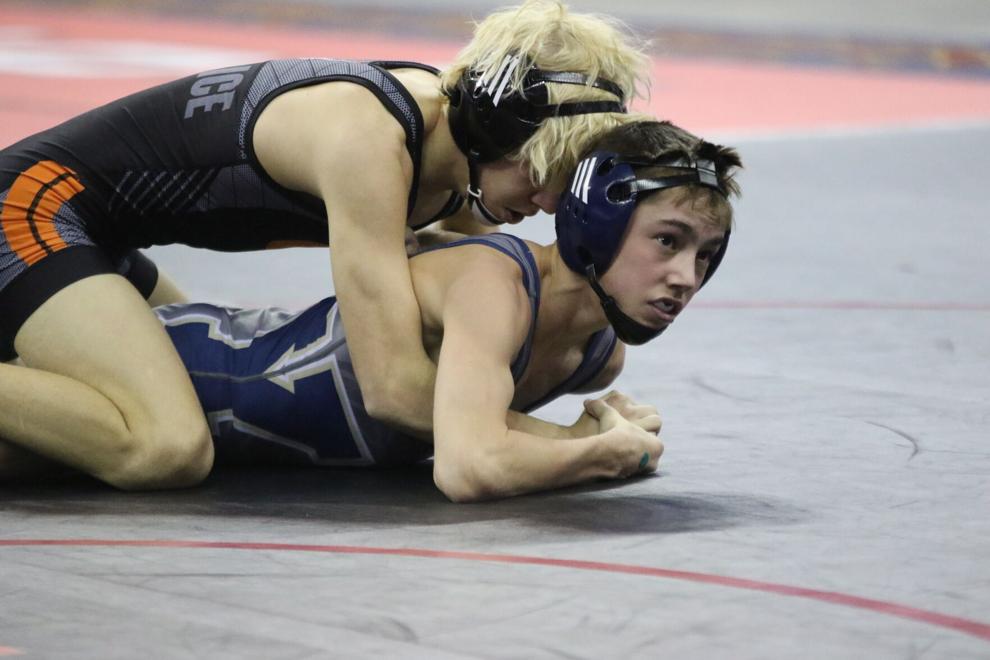 State wrestling -- York11.JPG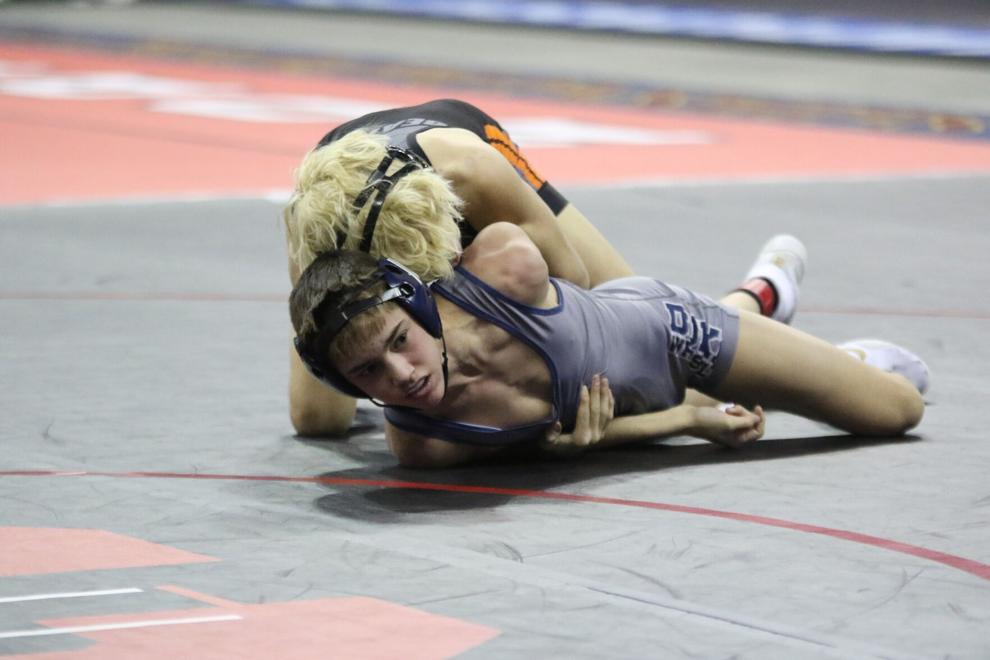 State wrestling -- York12.JPG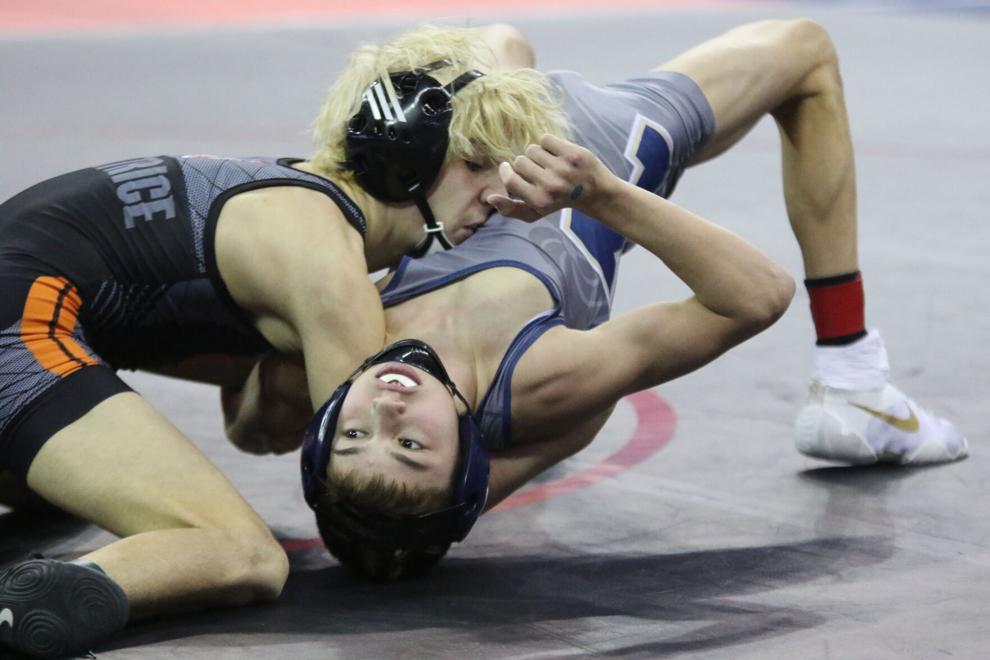 State wrestling -- York13.JPG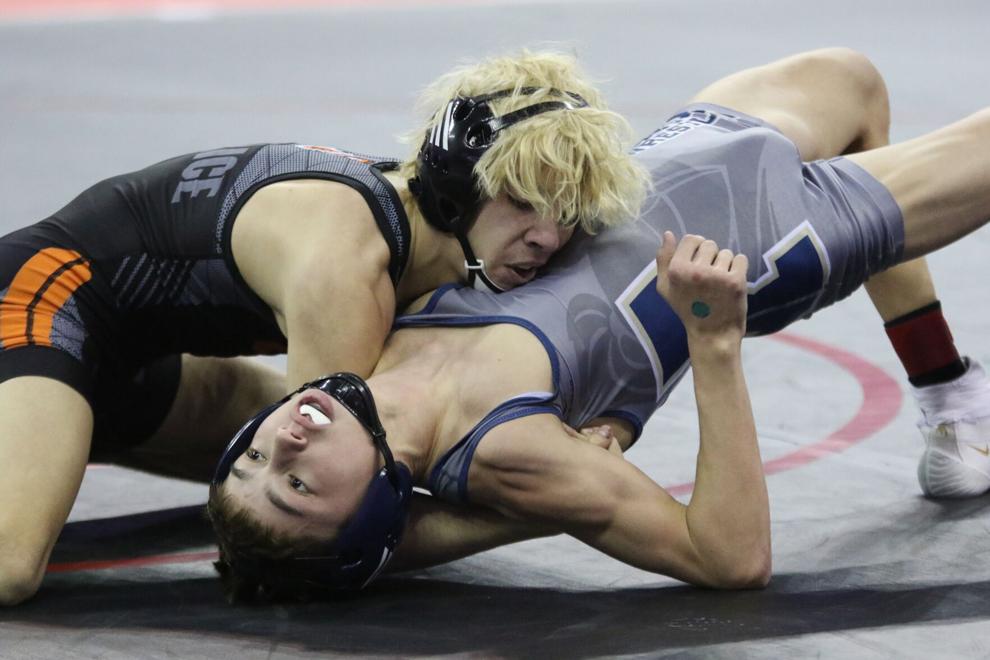 State wrestling -- York14.JPG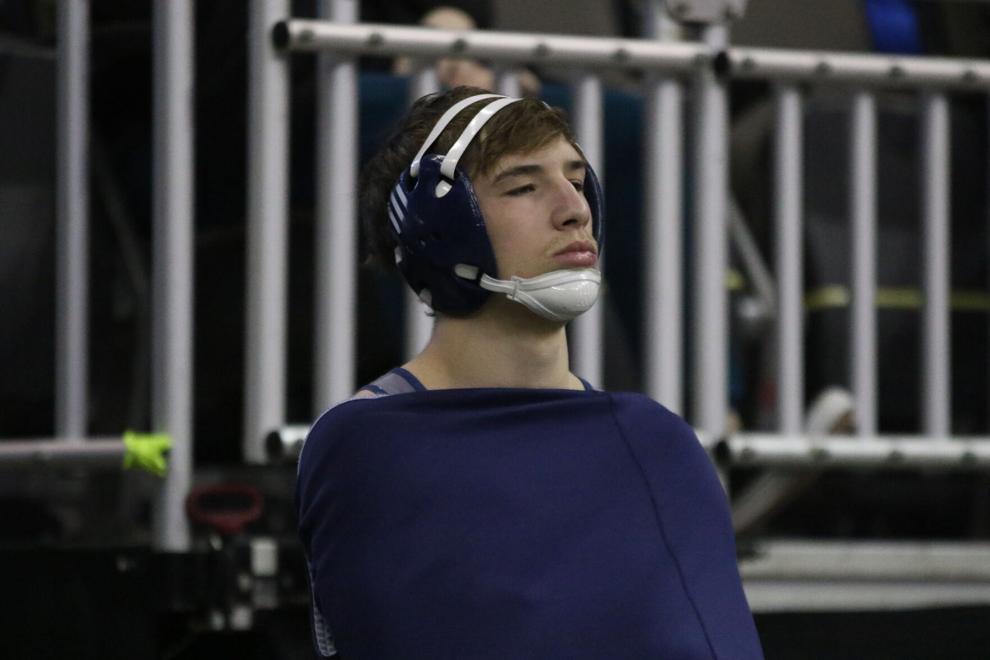 State wrestling -- York15.JPG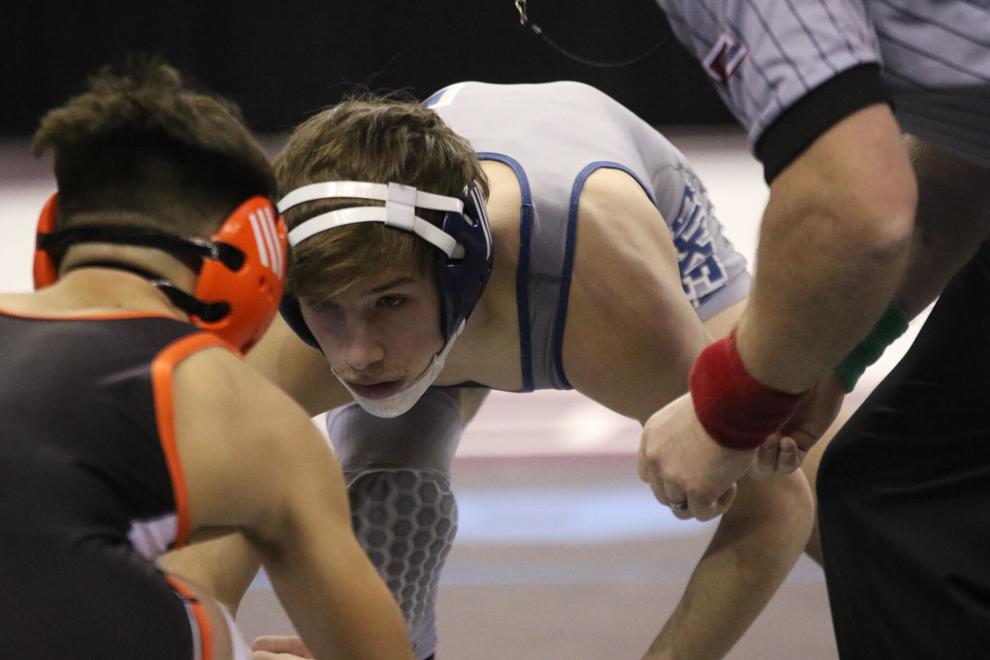 State wrestling -- York16.JPG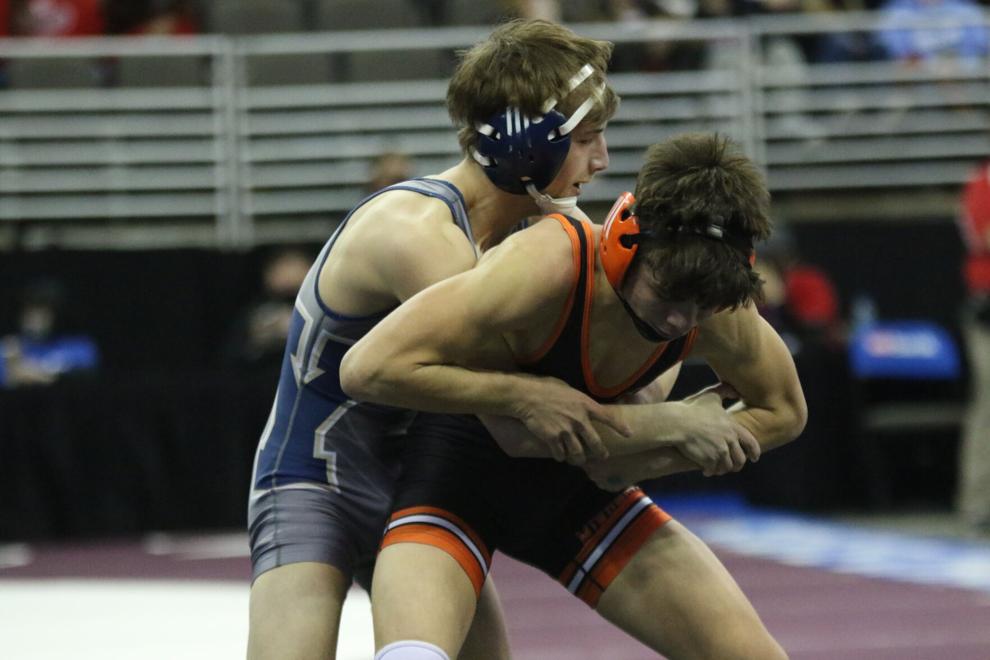 State wrestling -- York17.JPG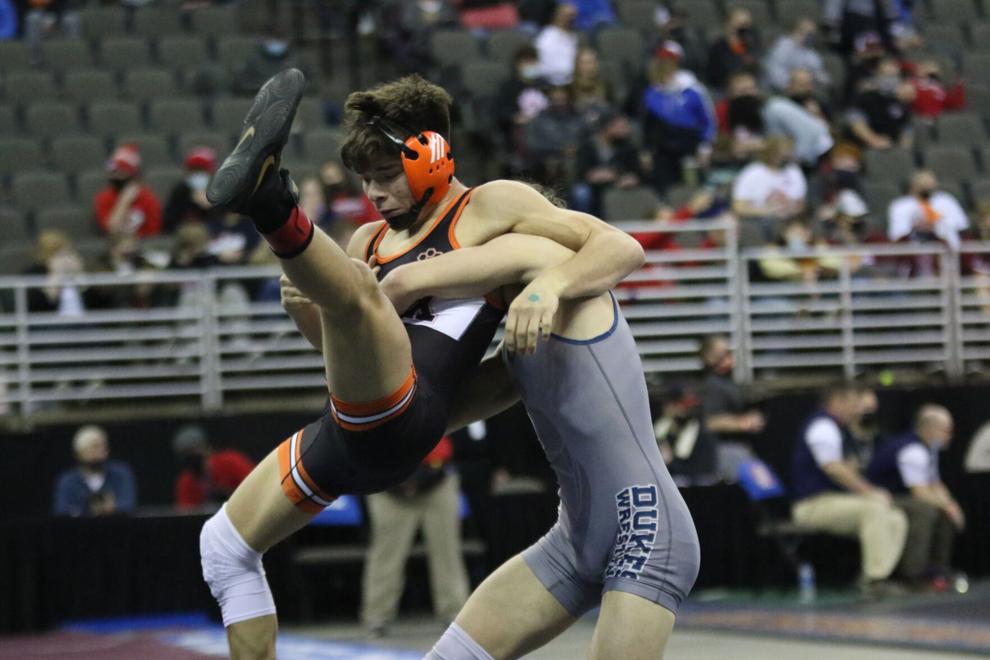 State wrestling -- York18.JPG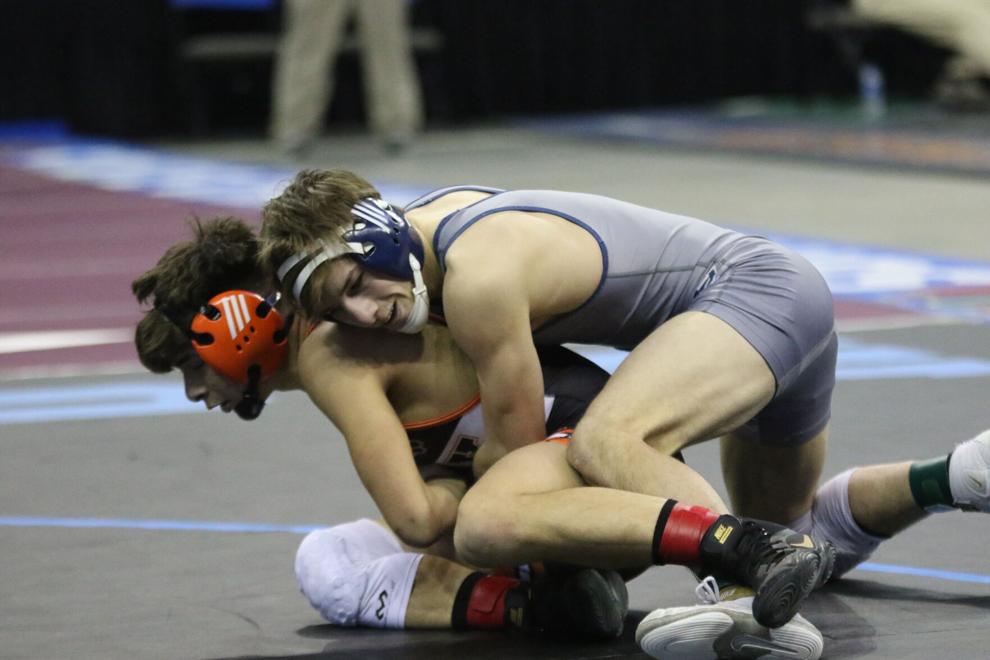 State wrestling -- York19.JPG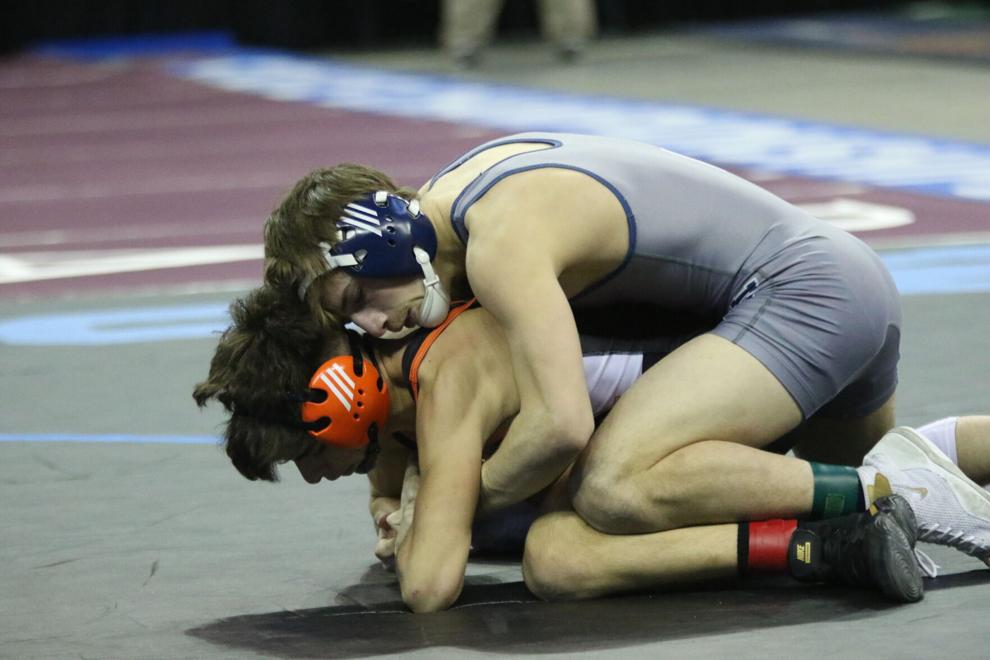 State wrestling -- York20.JPG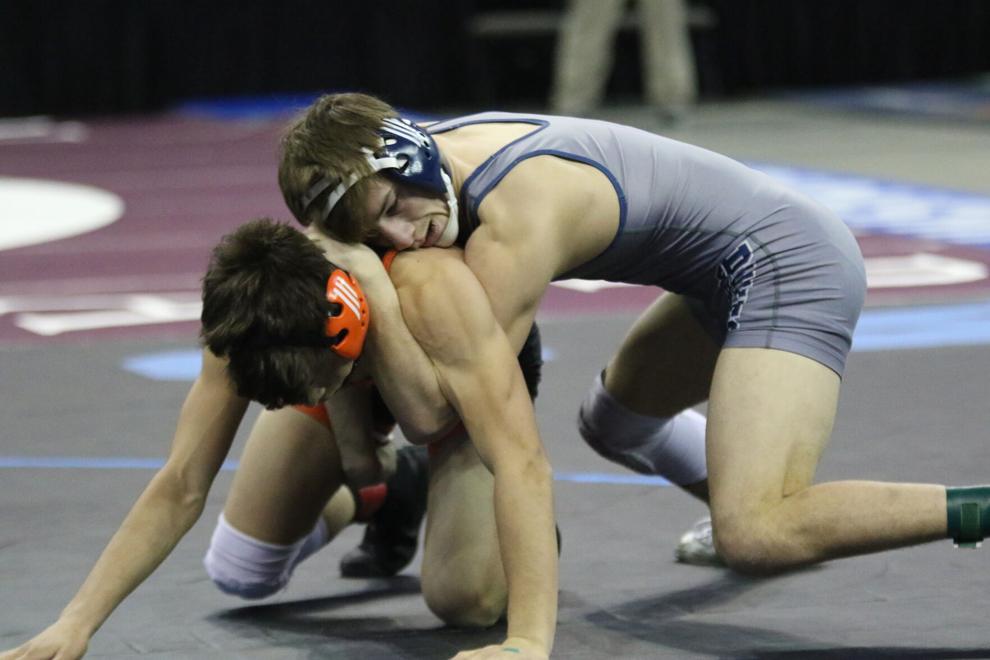 State wrestling -- York21.JPG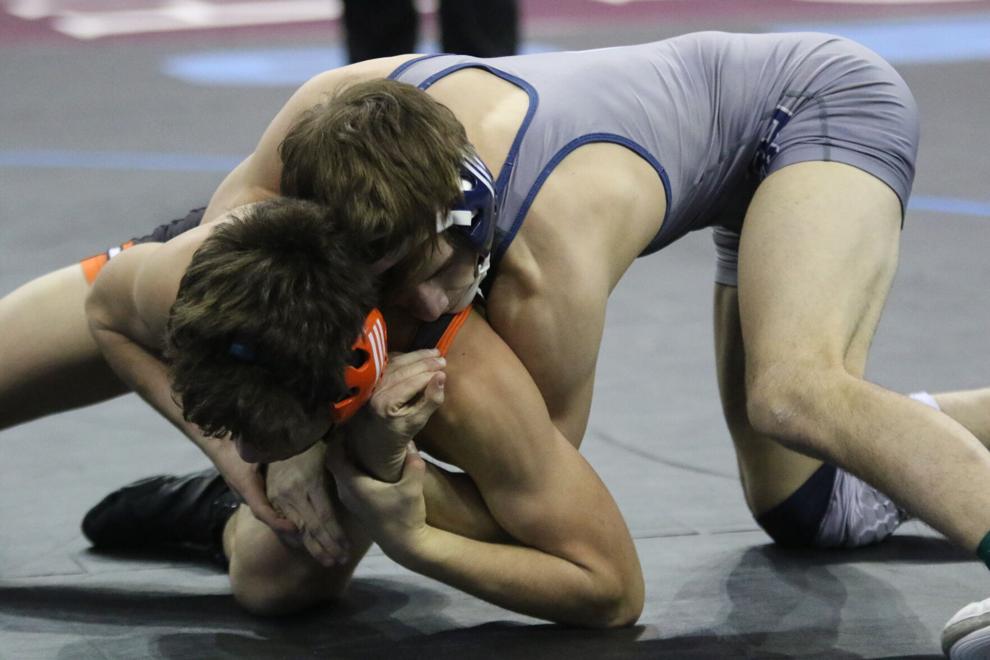 State wrestling -- York22.JPG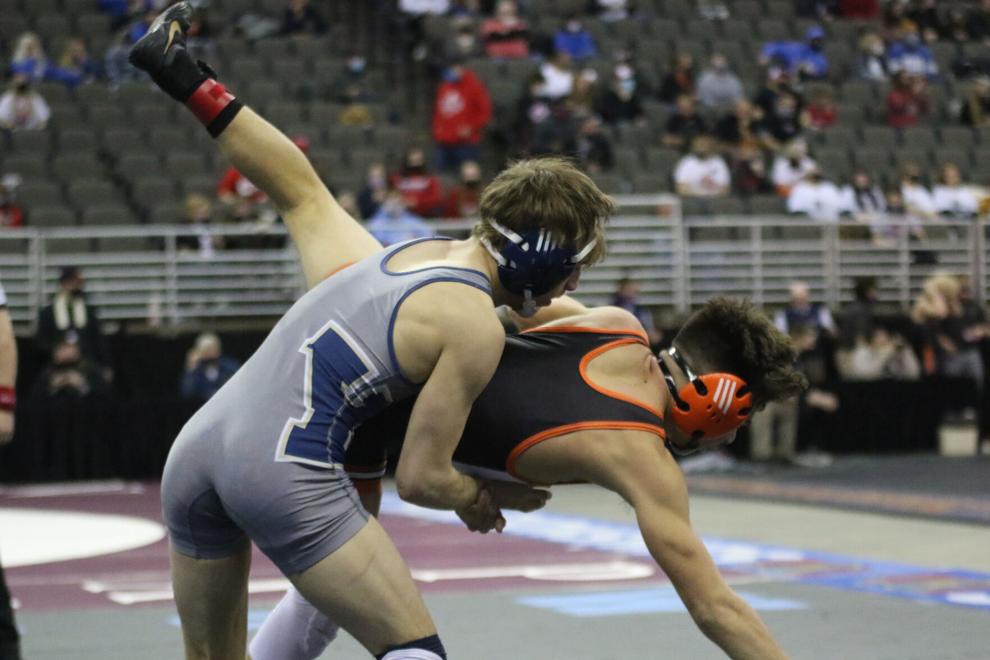 State wrestling -- York23.JPG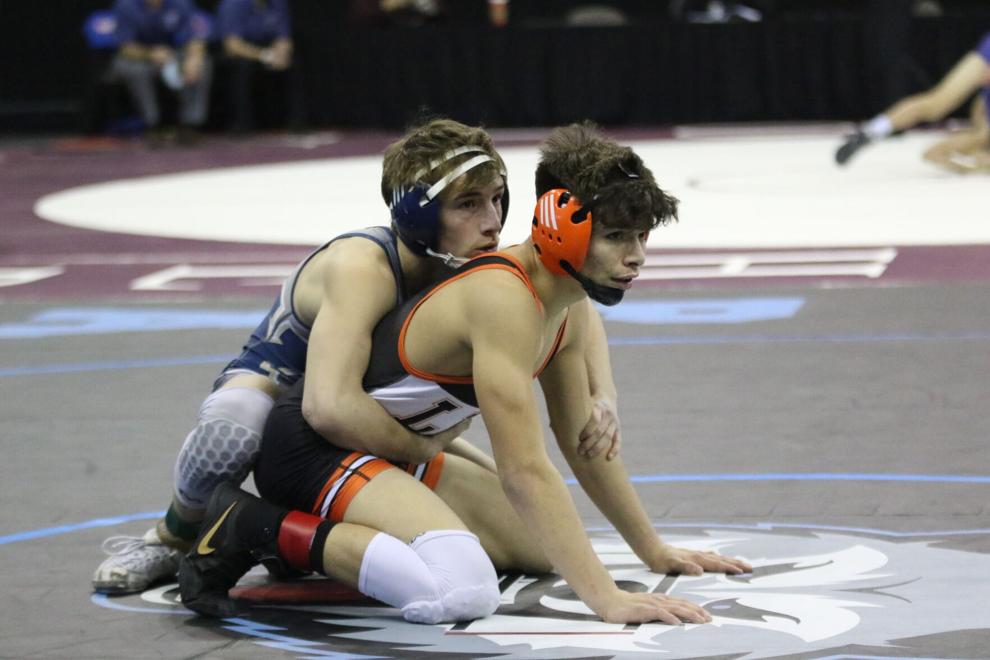 State wrestling -- York24.JPG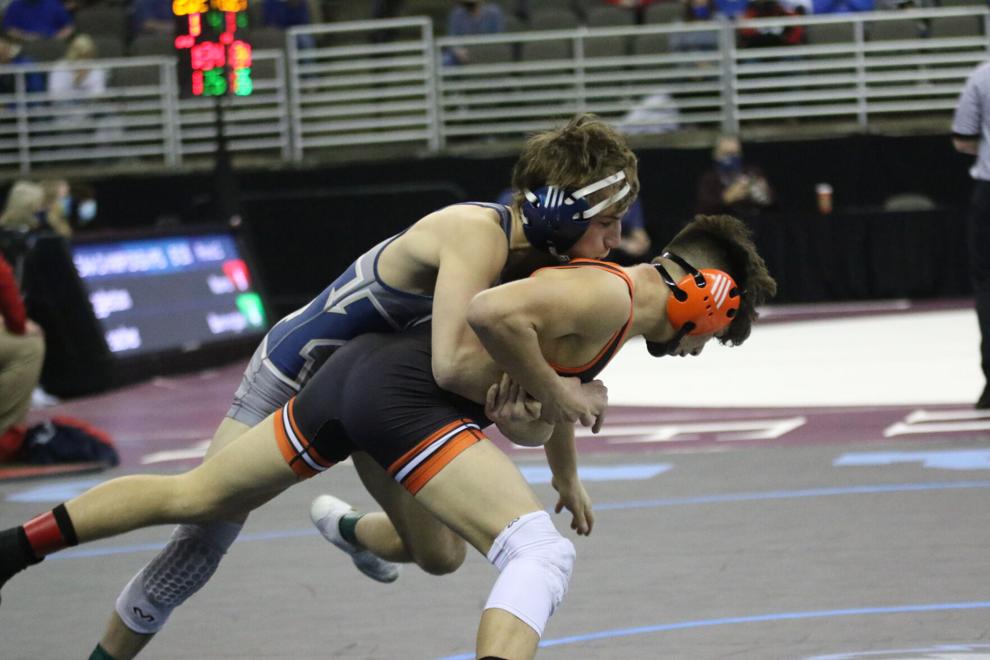 State wrestling -- York25.JPG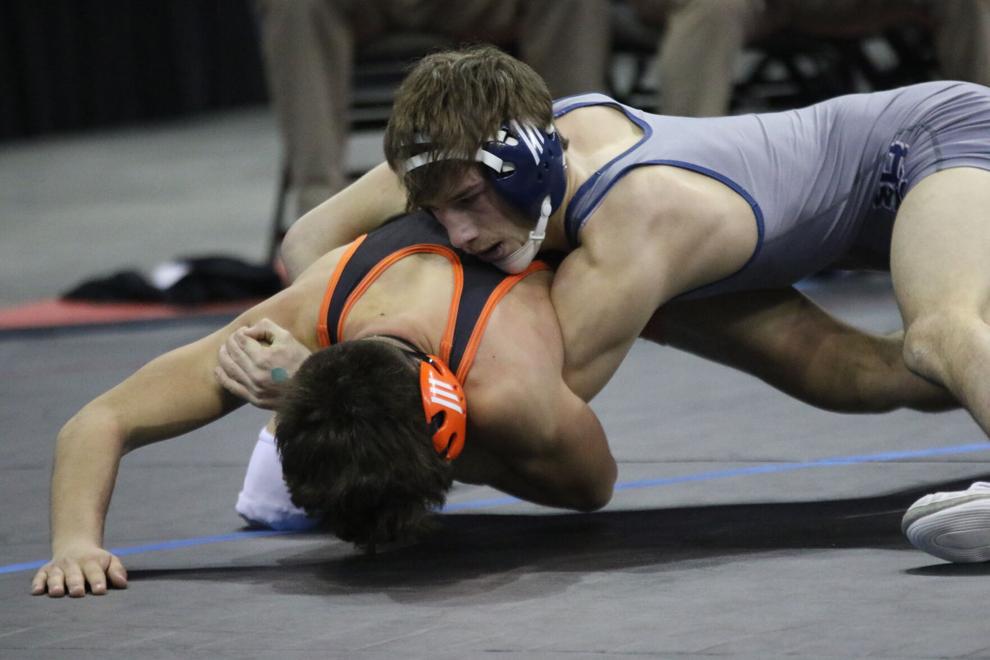 State wrestling -- York26.JPG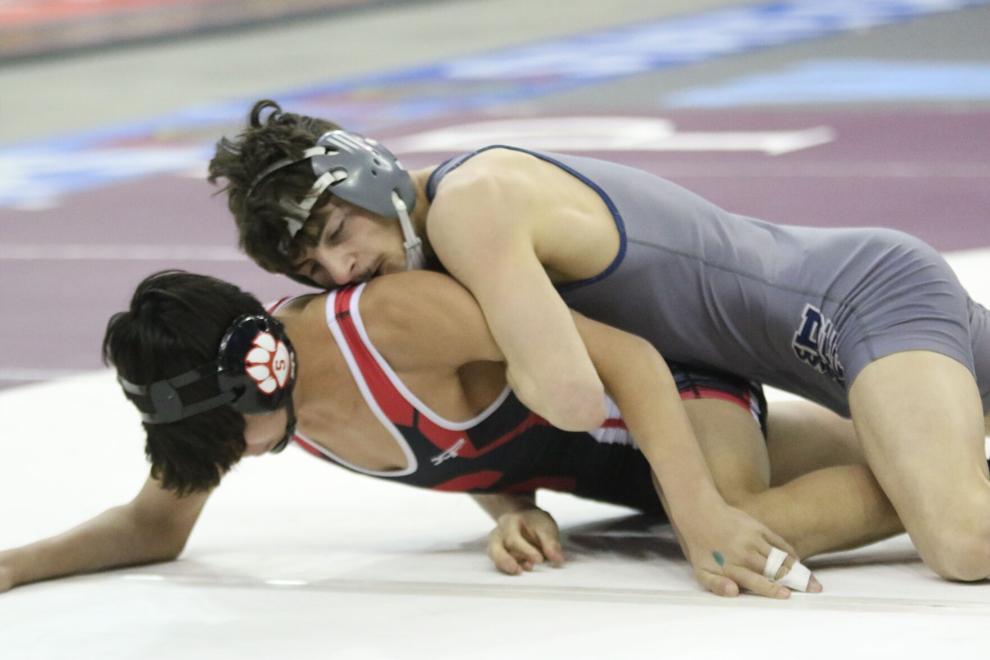 State wrestling -- York27.JPG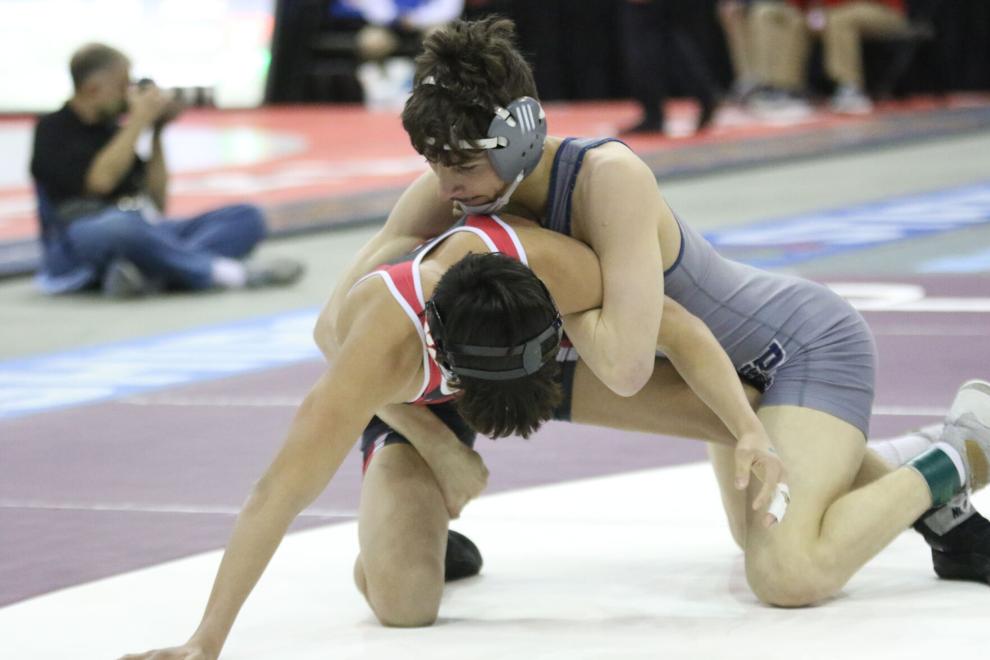 State wrestling -- York28.JPG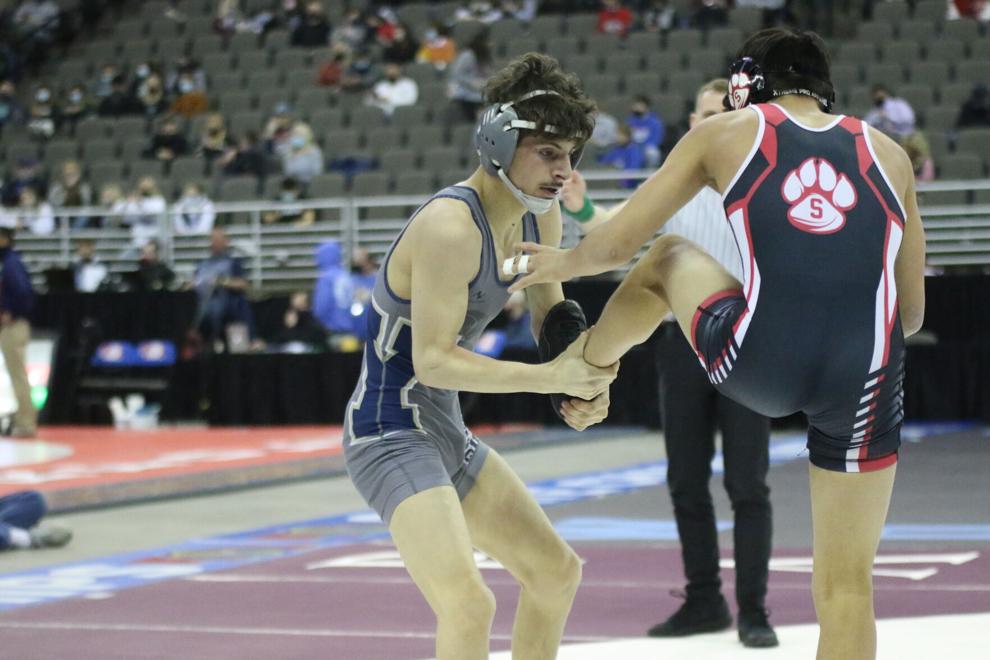 State wrestling -- York29.JPG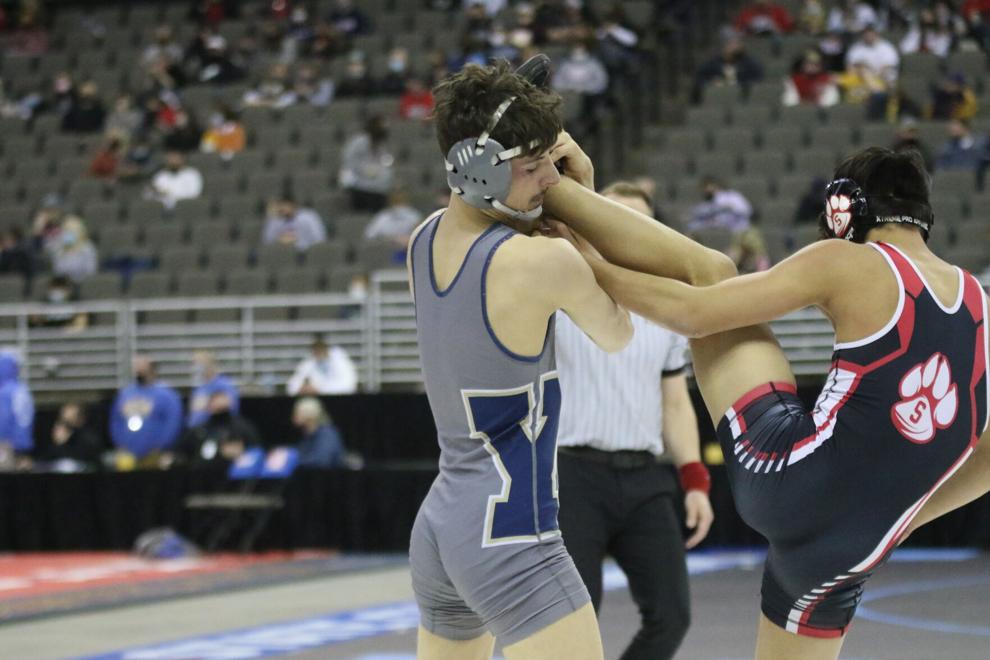 State wrestling -- York30.JPG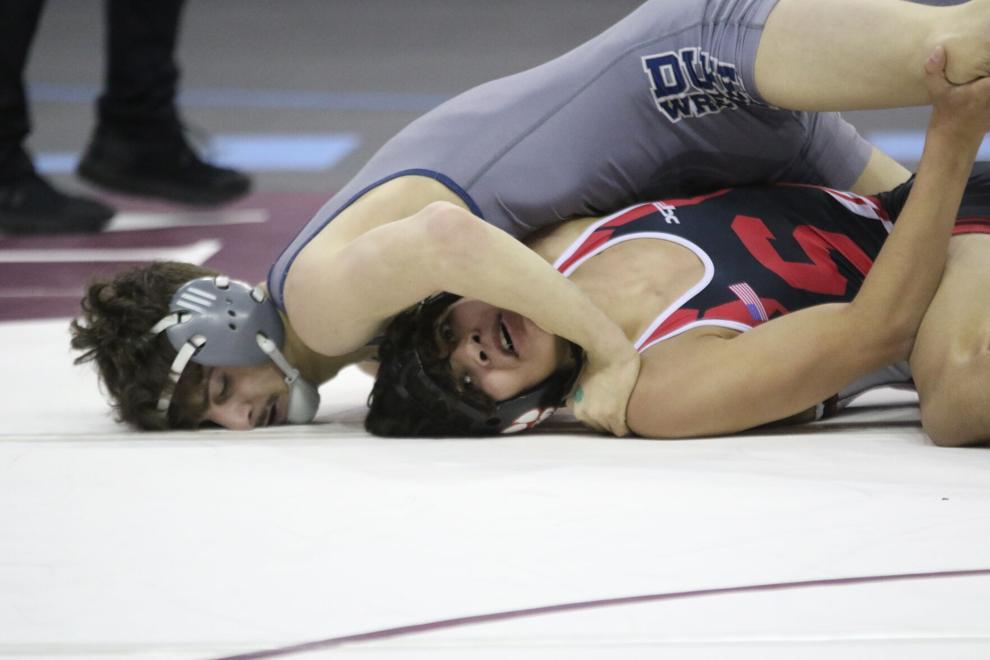 State wrestling -- York31.JPG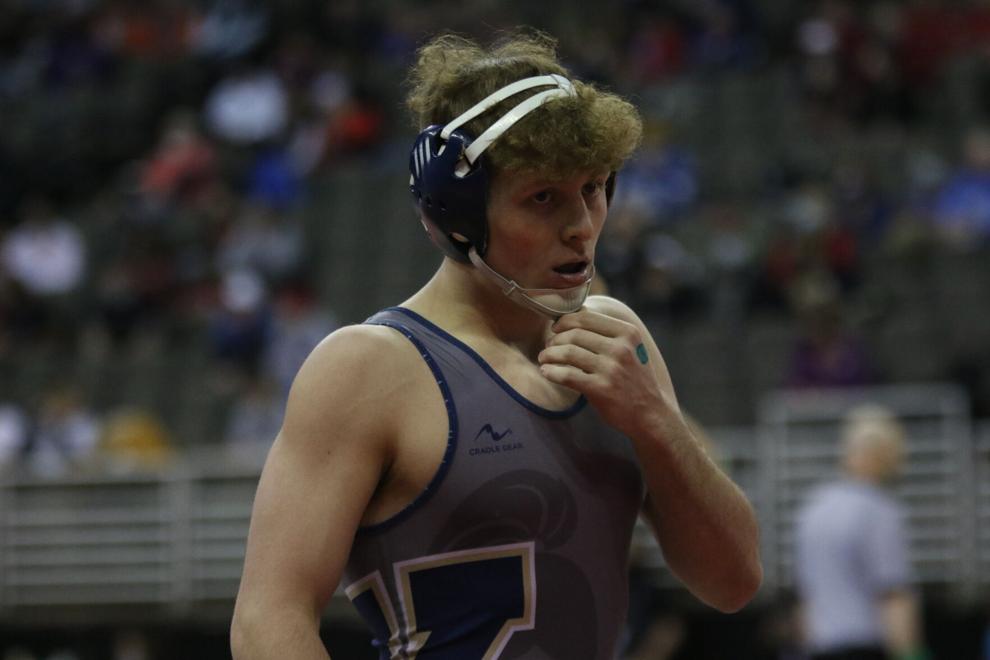 State wrestling -- York32.JPG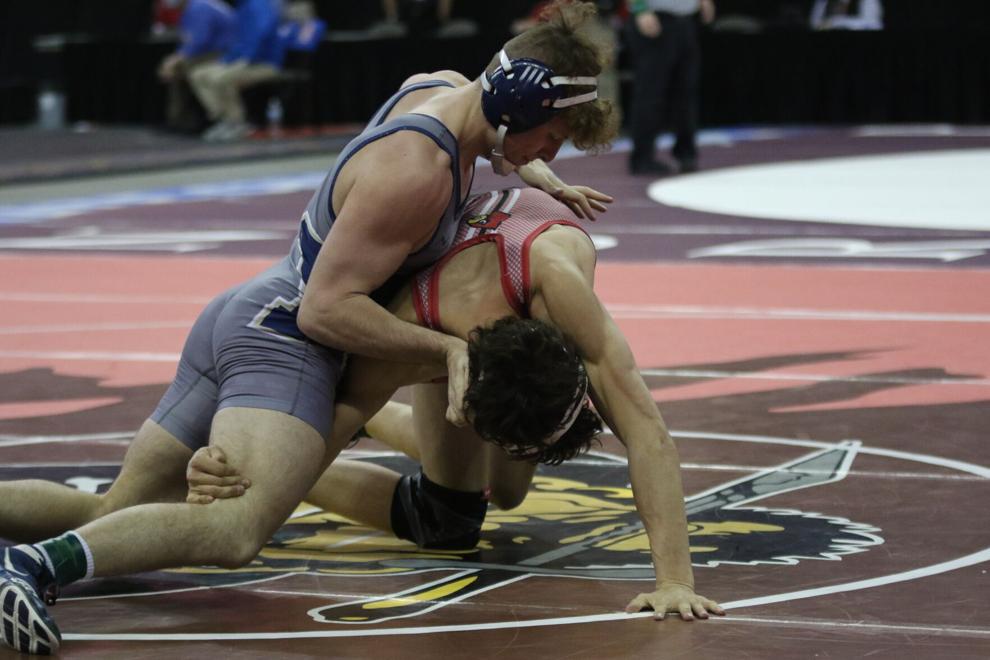 State wrestling -- York33.JPG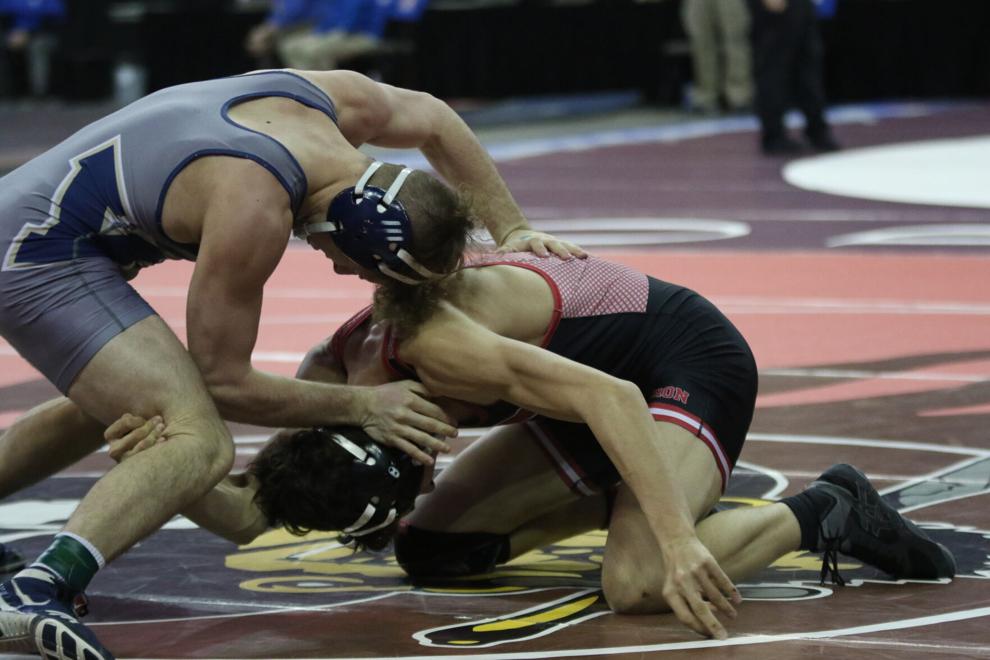 State wrestling -- York34.JPG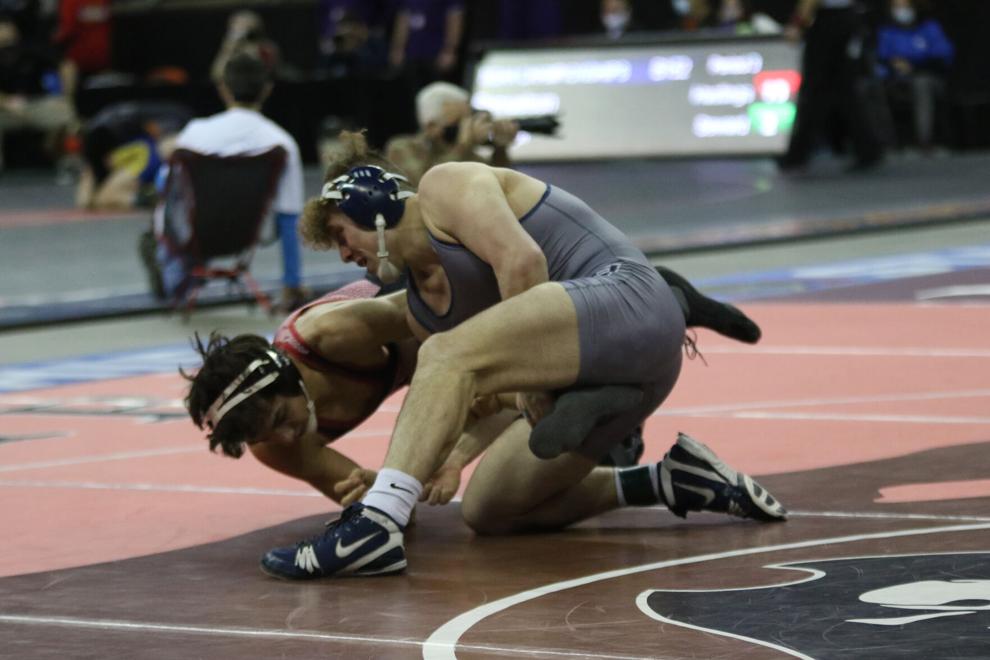 State wrestling -- York35.JPG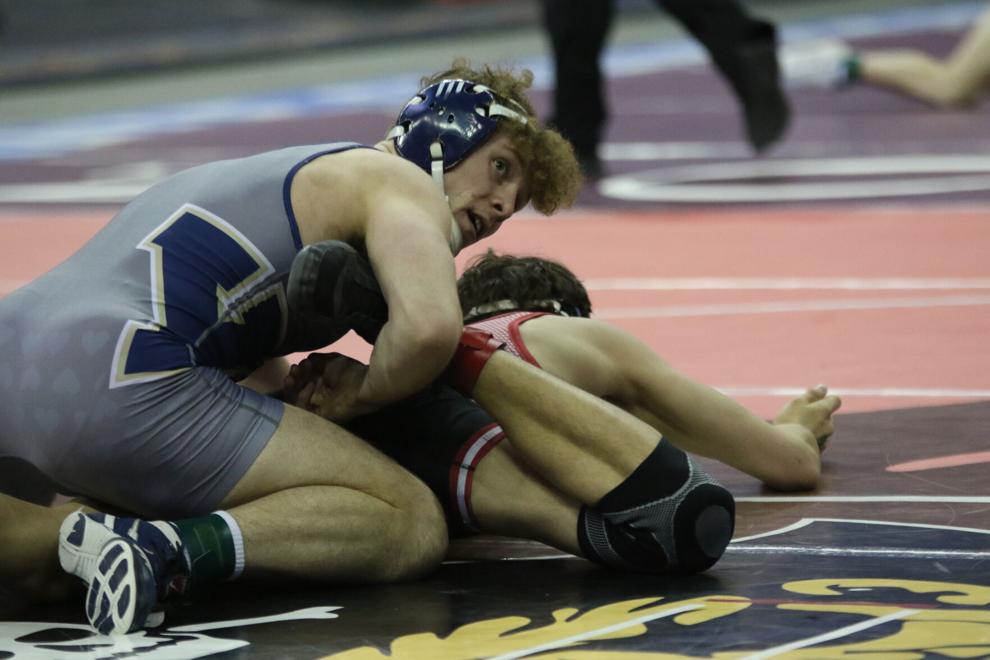 State wrestling -- York36.JPG
State wrestling -- York37.JPG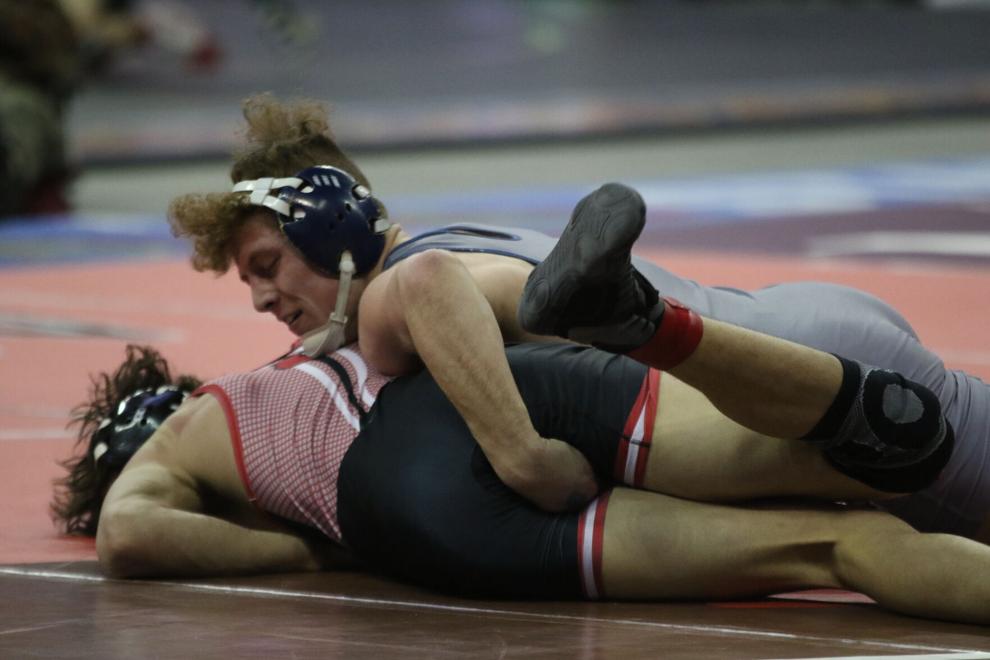 State wrestling -- York38.JPG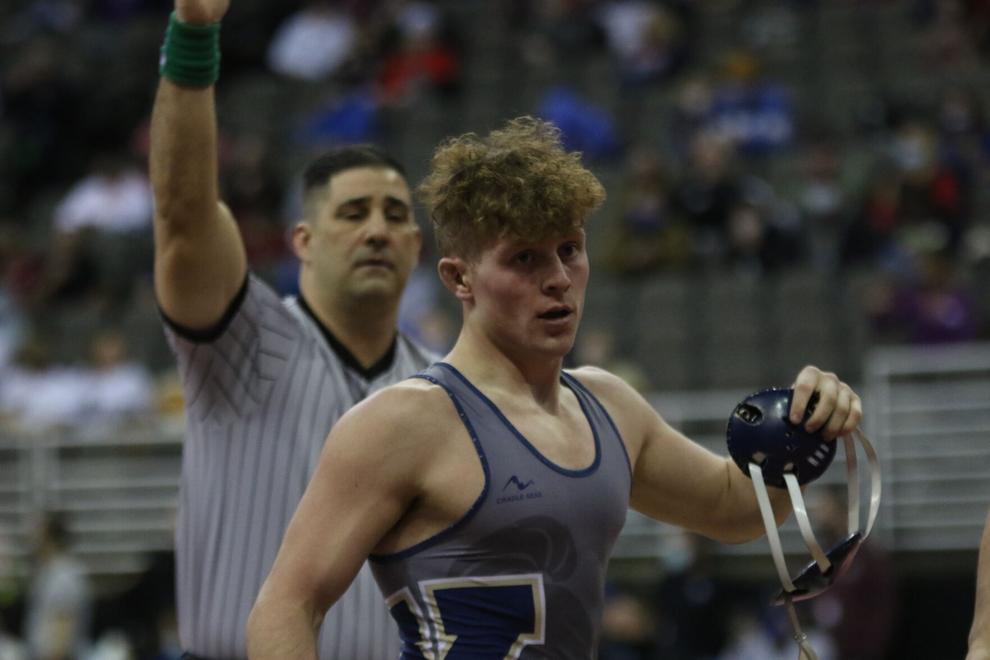 State wrestling -- York39.JPG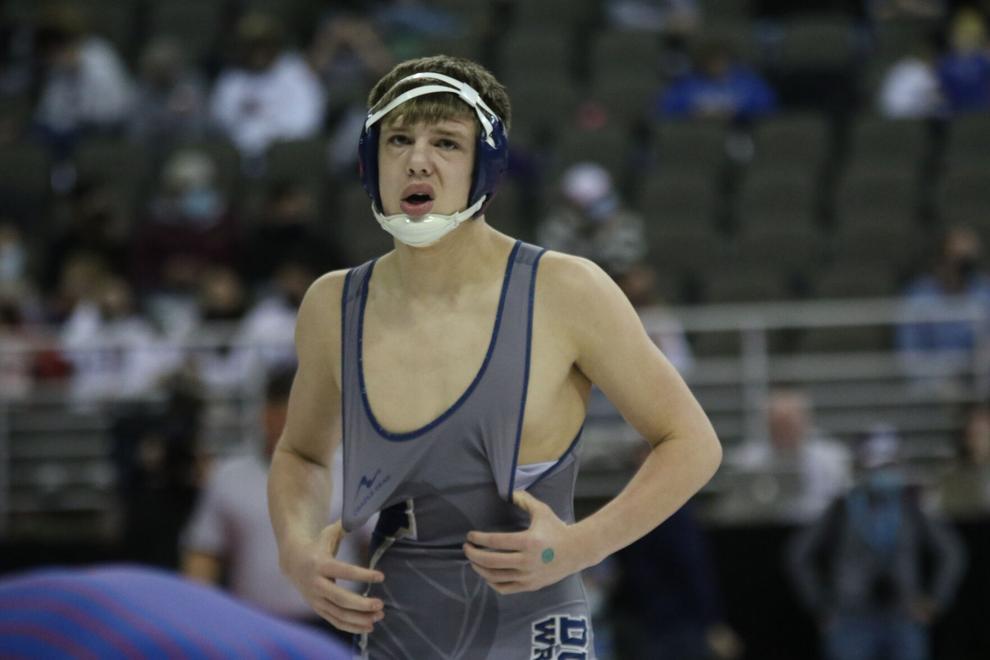 State wrestling -- York40.JPG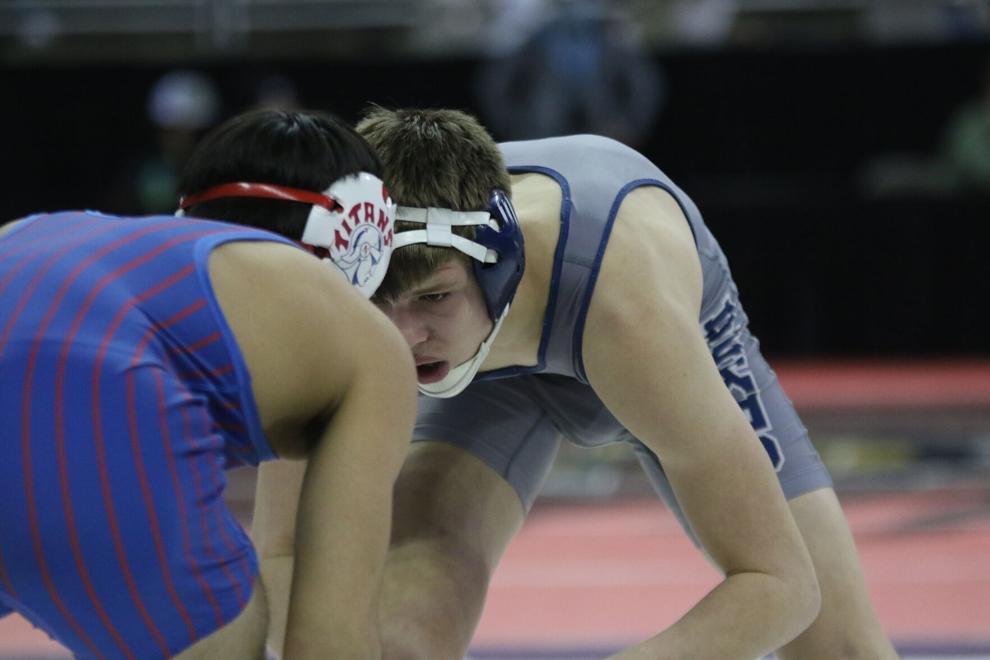 State wrestling -- York41.JPG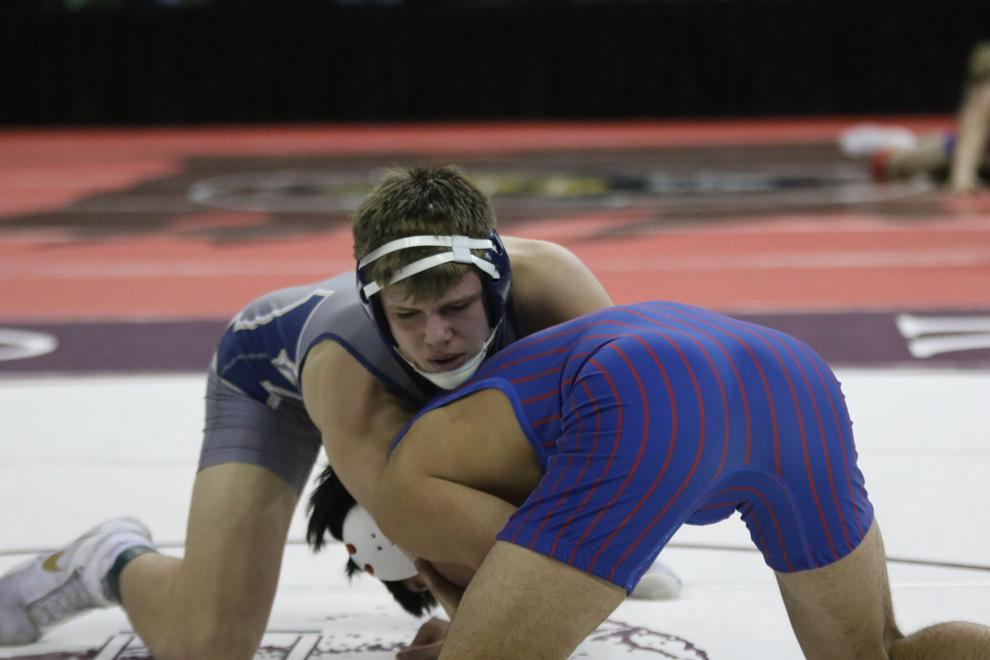 State wrestling -- York42.JPG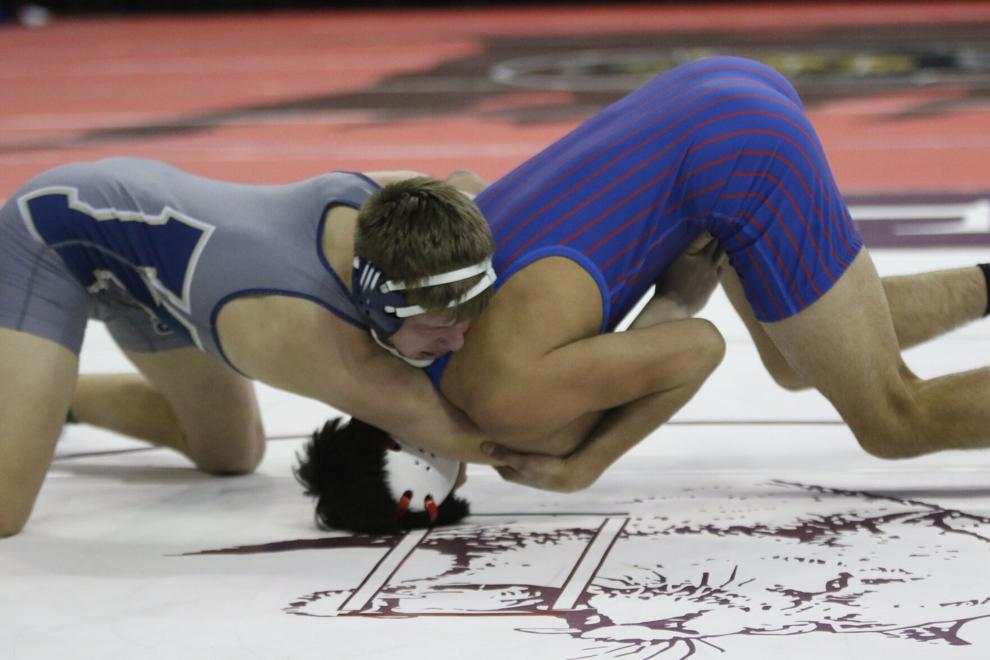 State wrestling -- York43.JPG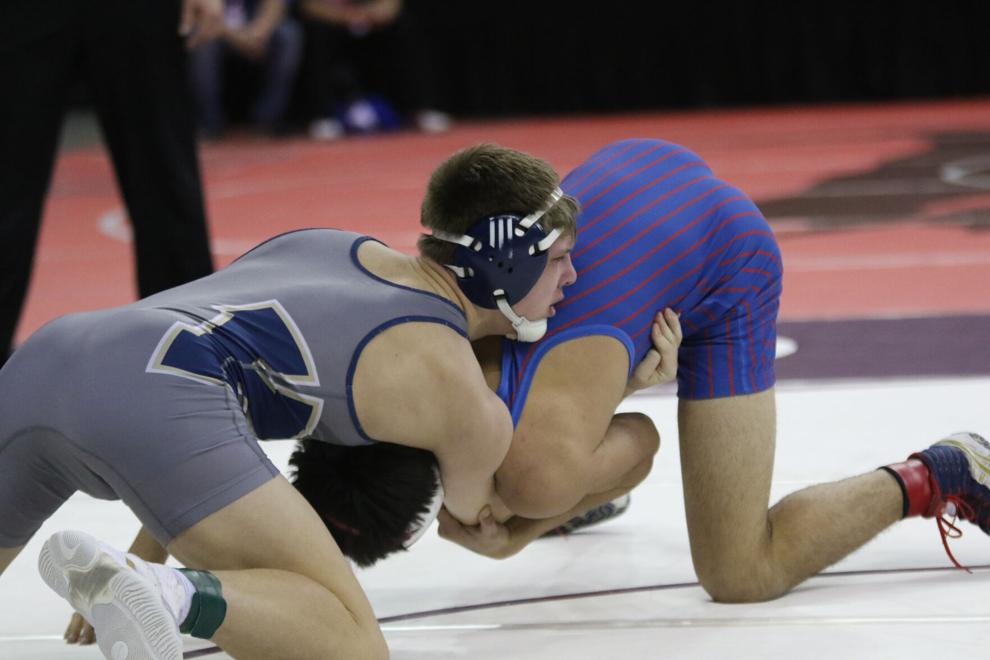 State wrestling -- York44.JPG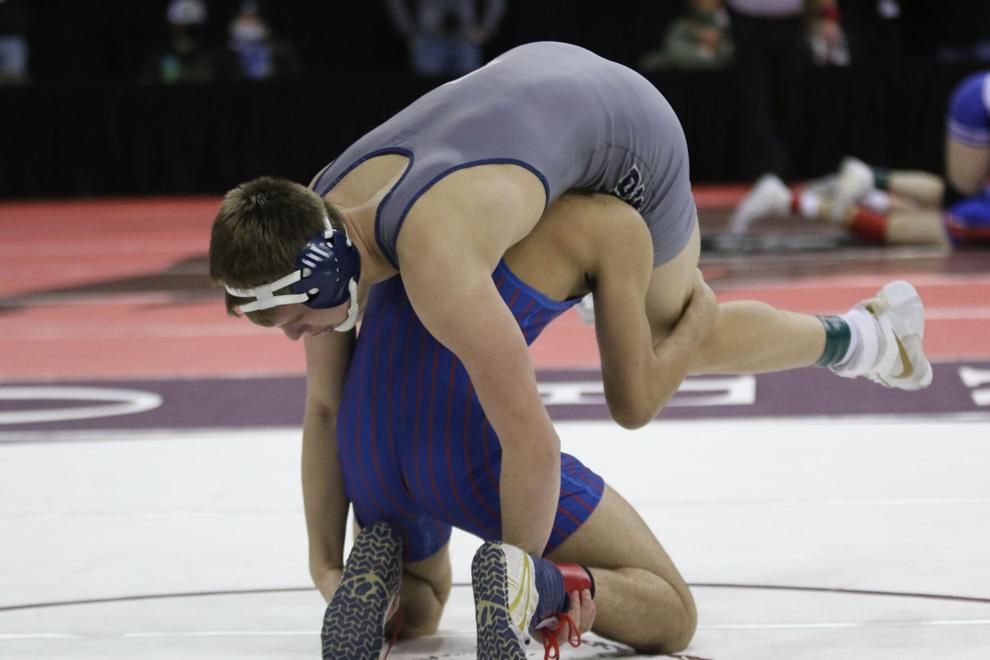 State wrestling -- York45.JPG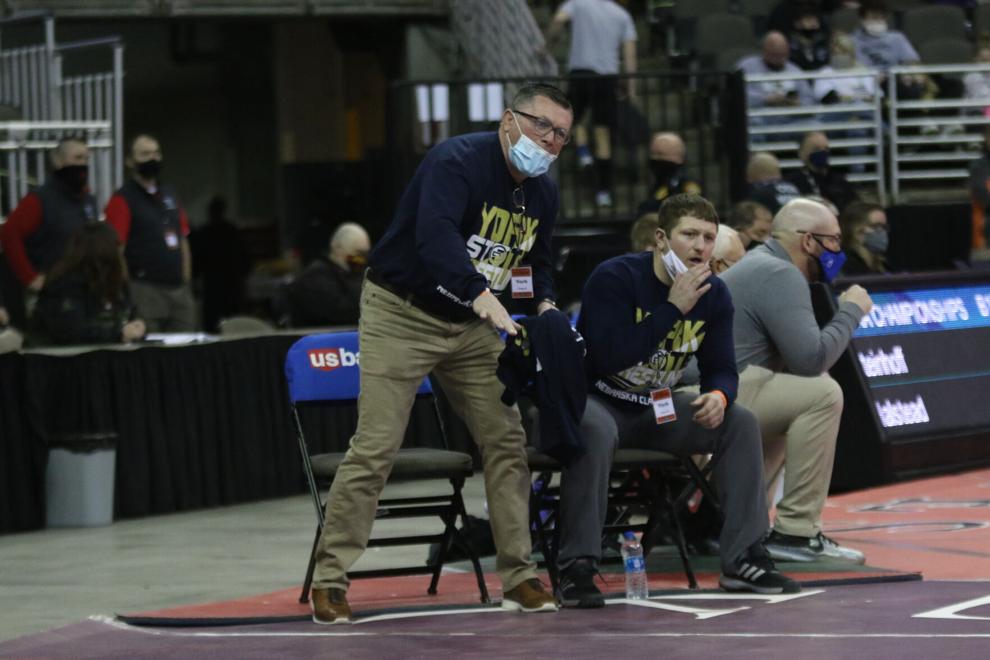 State wrestling -- York46.JPG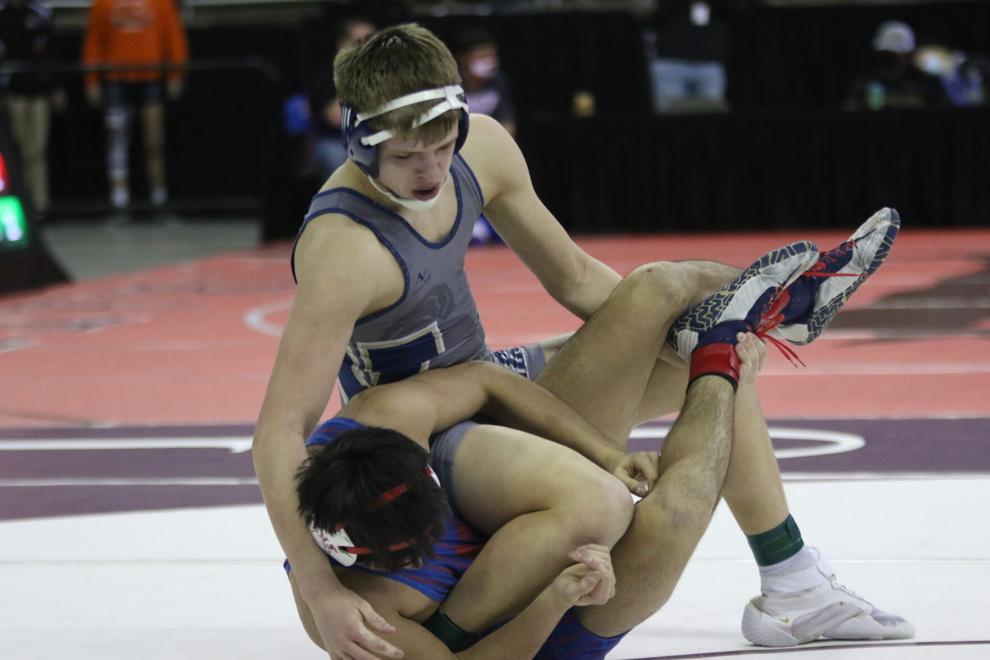 State wrestling -- York47.JPG
State wrestling -- York48.JPG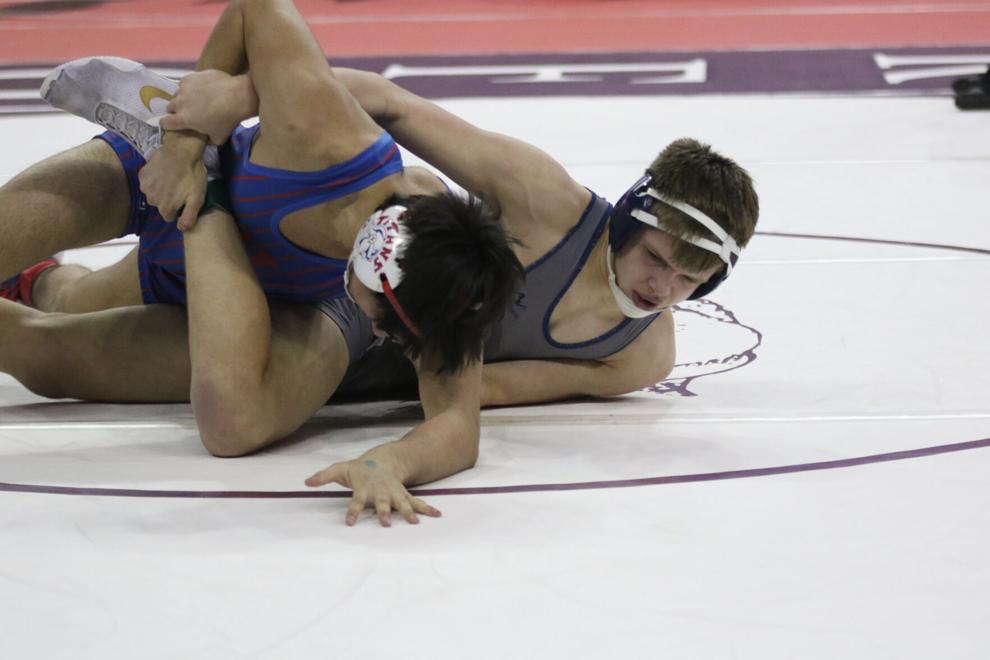 State wrestling -- York49.JPG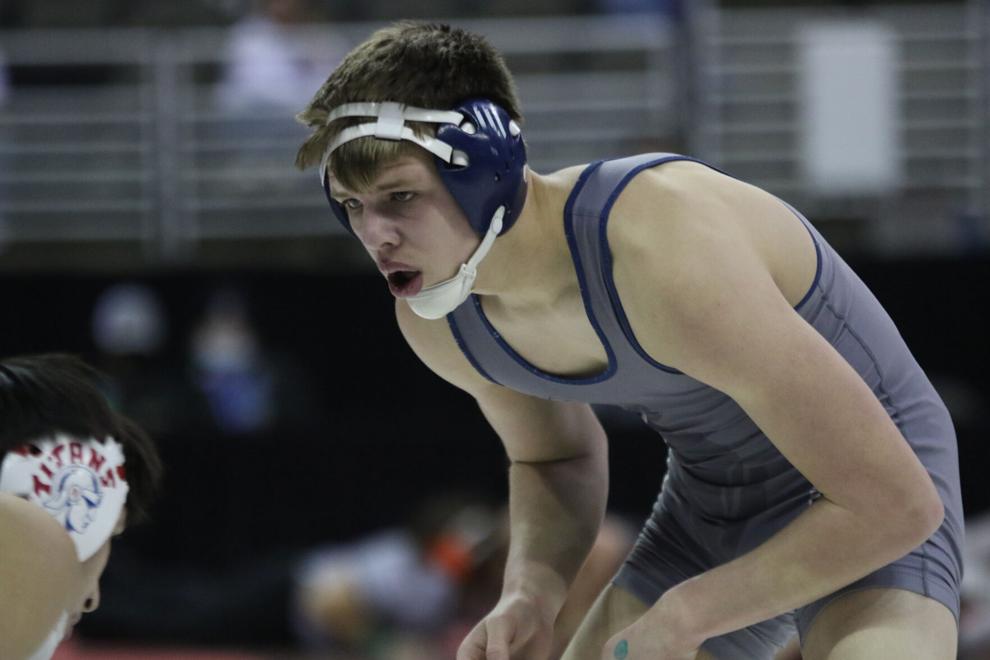 State wrestling -- York50.JPG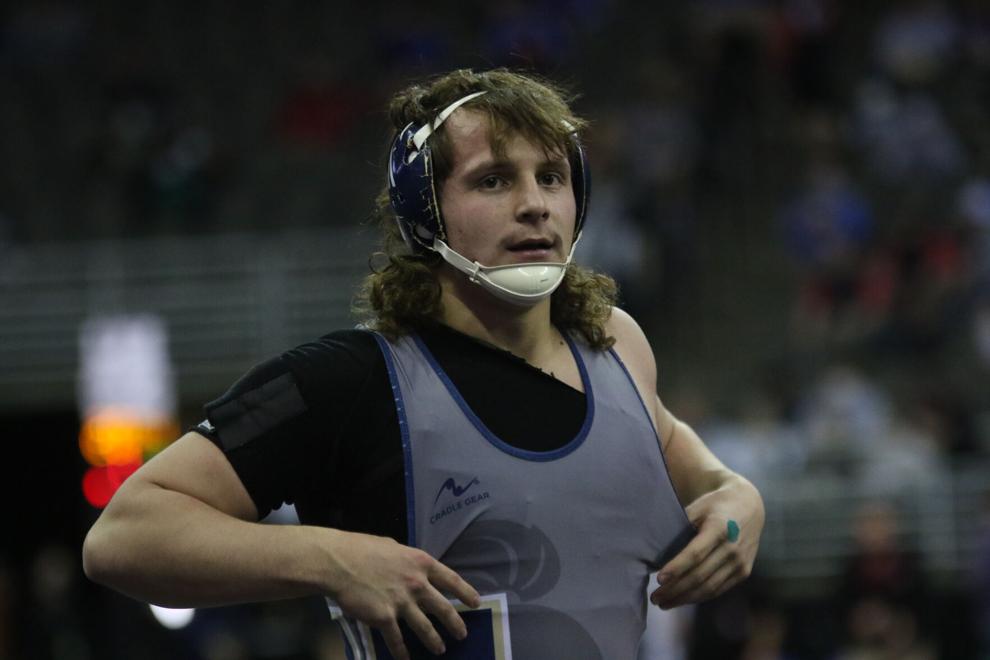 State wrestling -- York51.JPG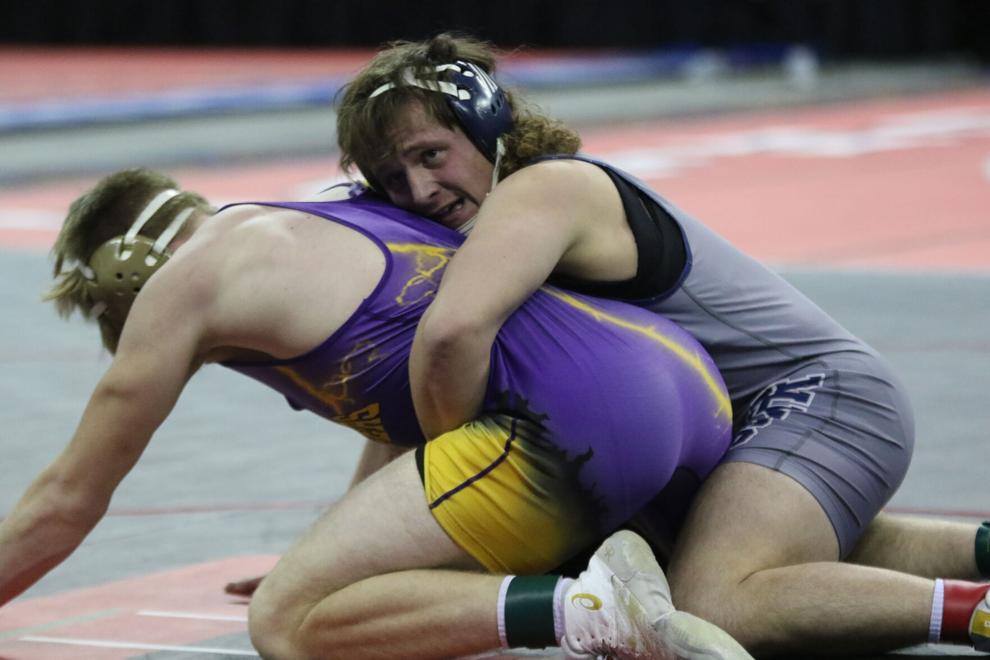 State wrestling -- York52.JPG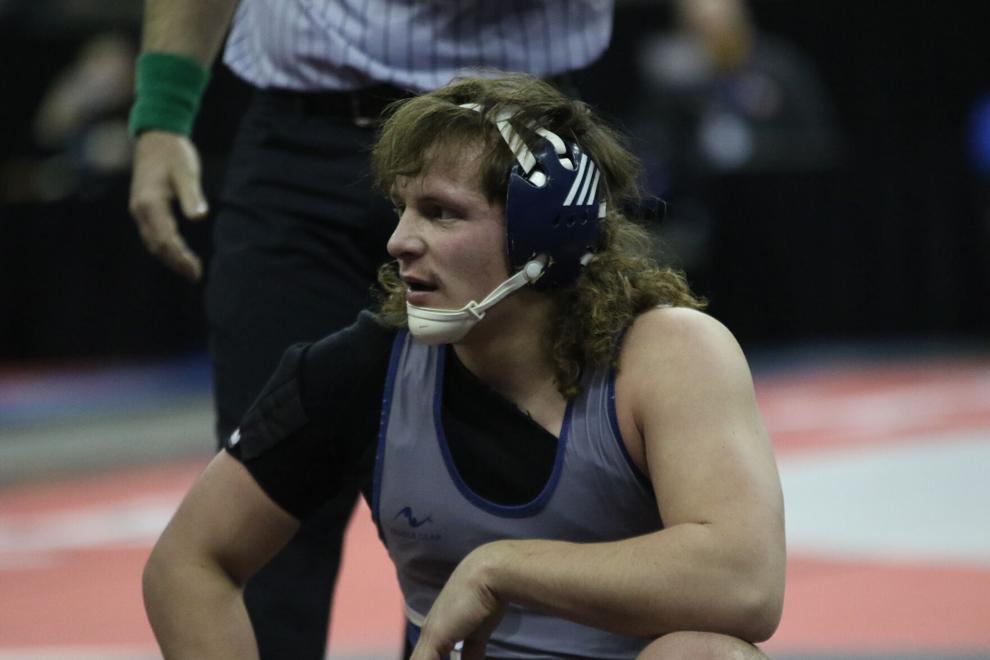 State wrestling -- York53.JPG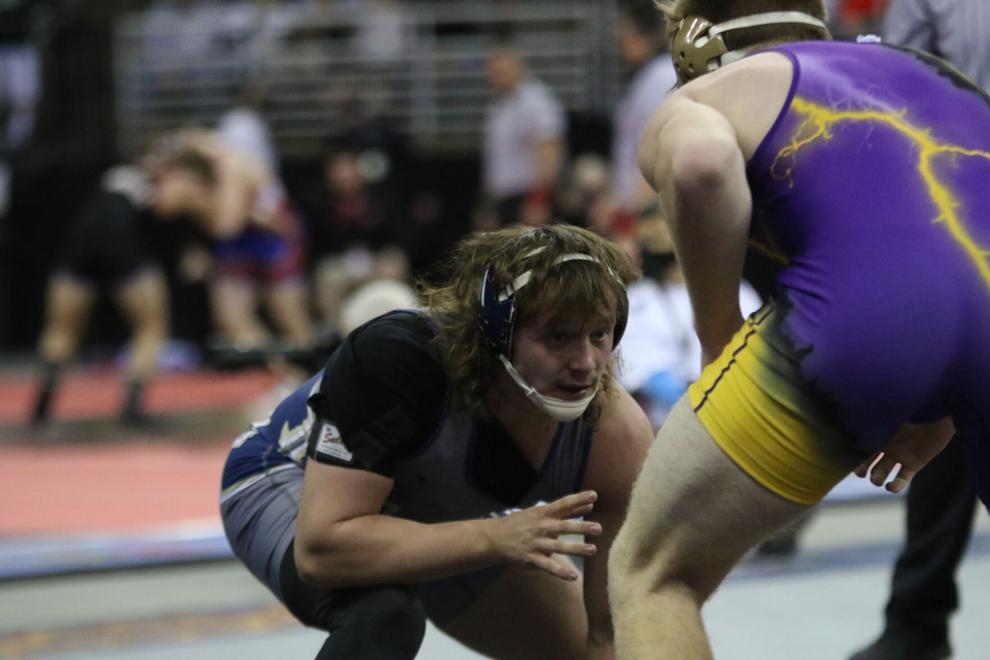 State wrestling -- York54.JPG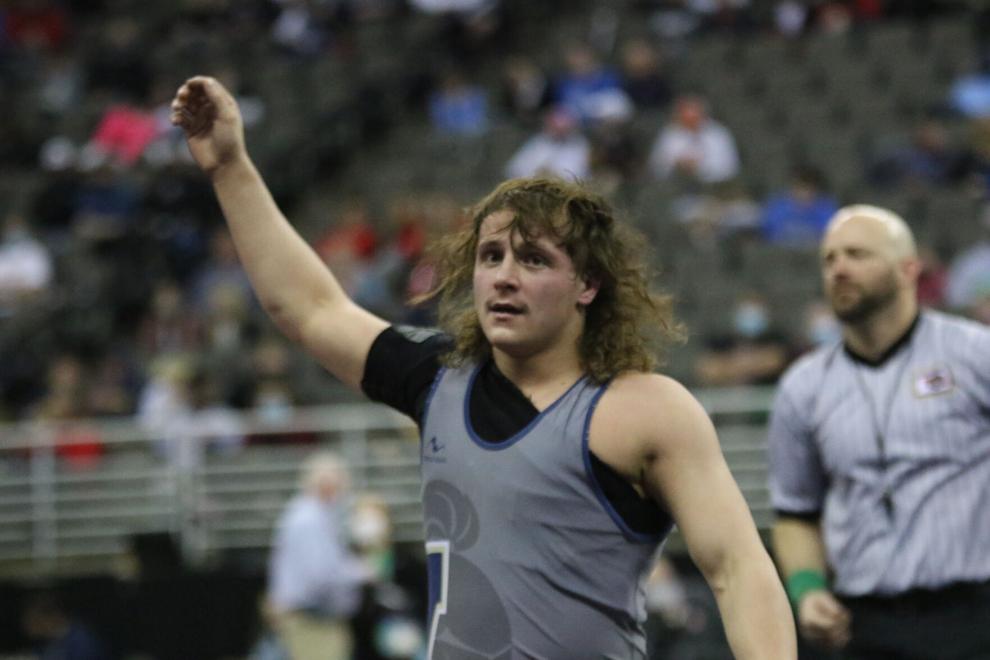 State wrestling -- York55.JPG
State wrestling -- York56.JPG
State wrestling -- York57.JPG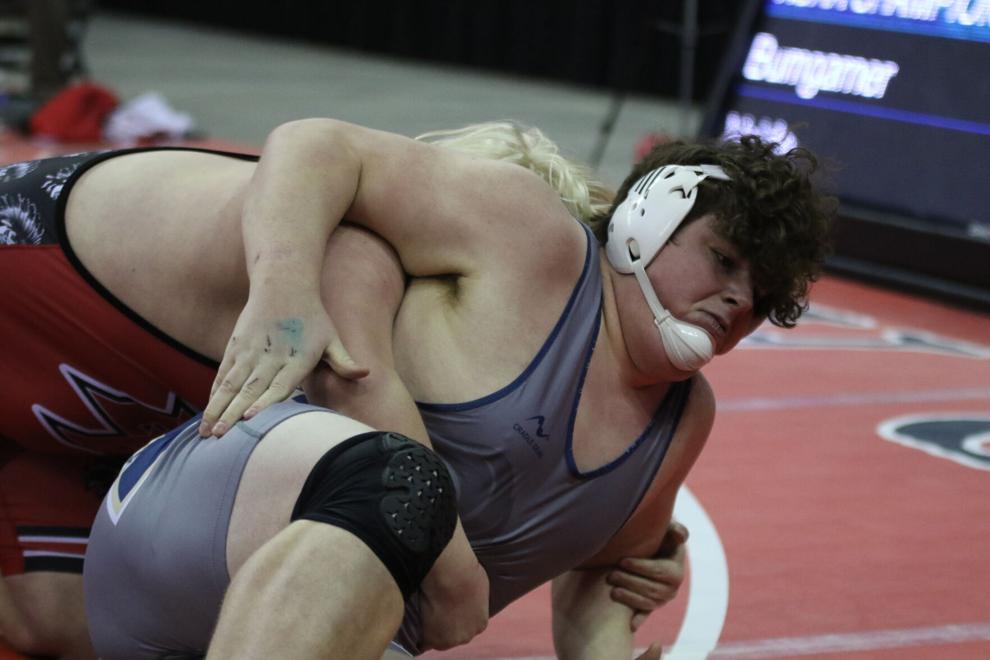 State wrestling -- York58.JPG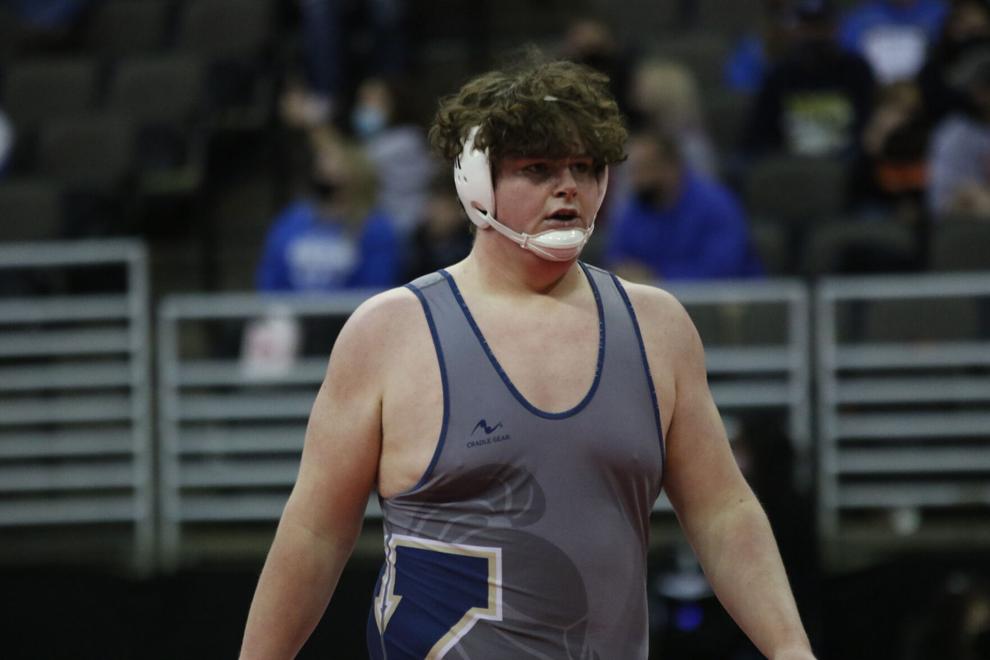 State wrestling -- York59.JPG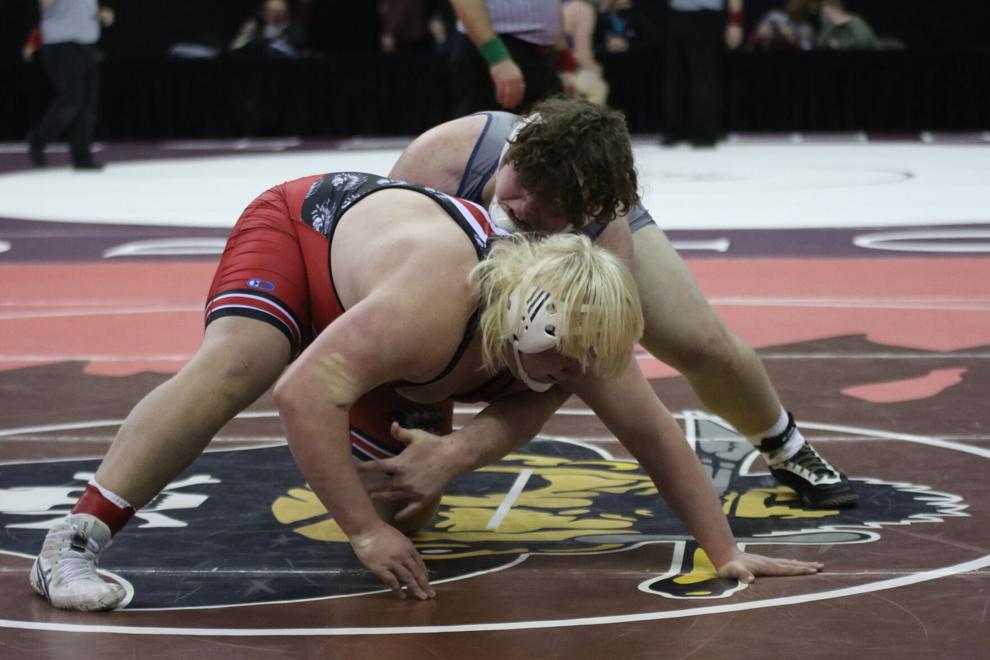 State wrestling -- York60.JPG
State wrestling -- York61.JPG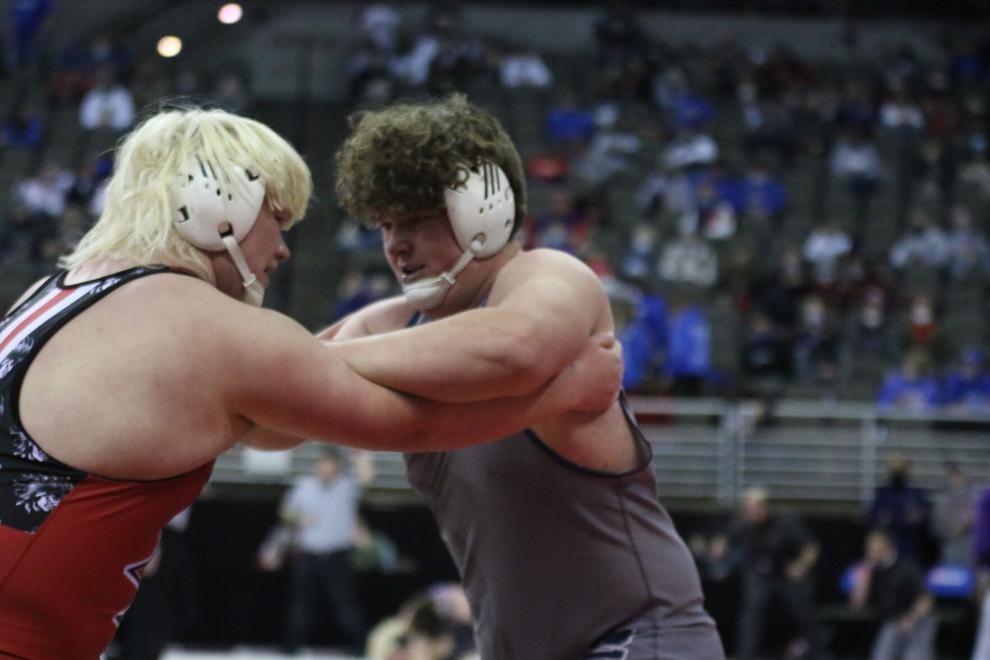 State wrestling -- York62.JPG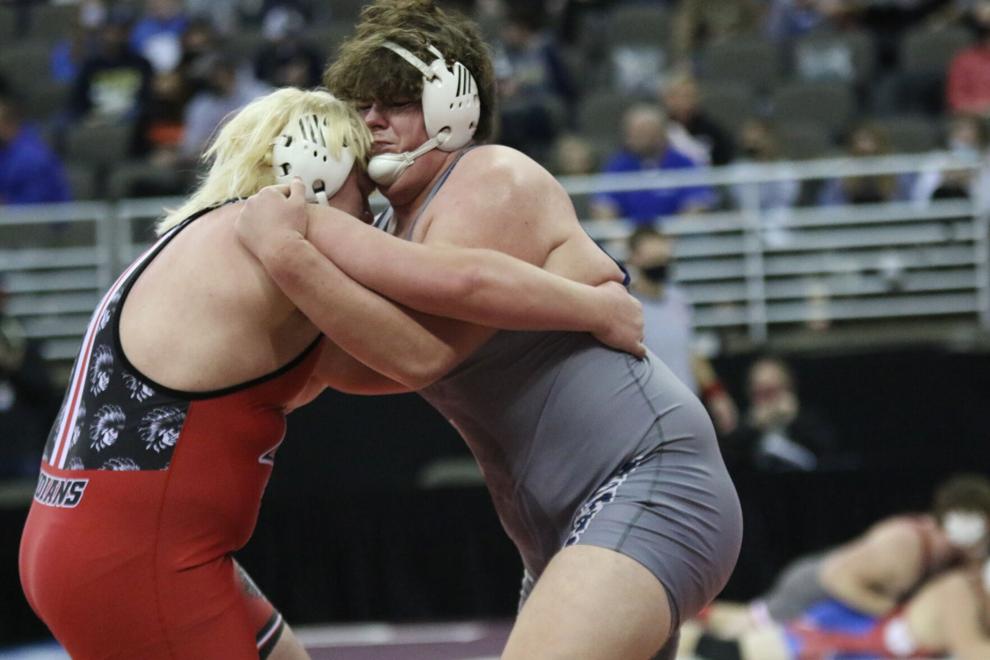 State wrestling -- York63.JPG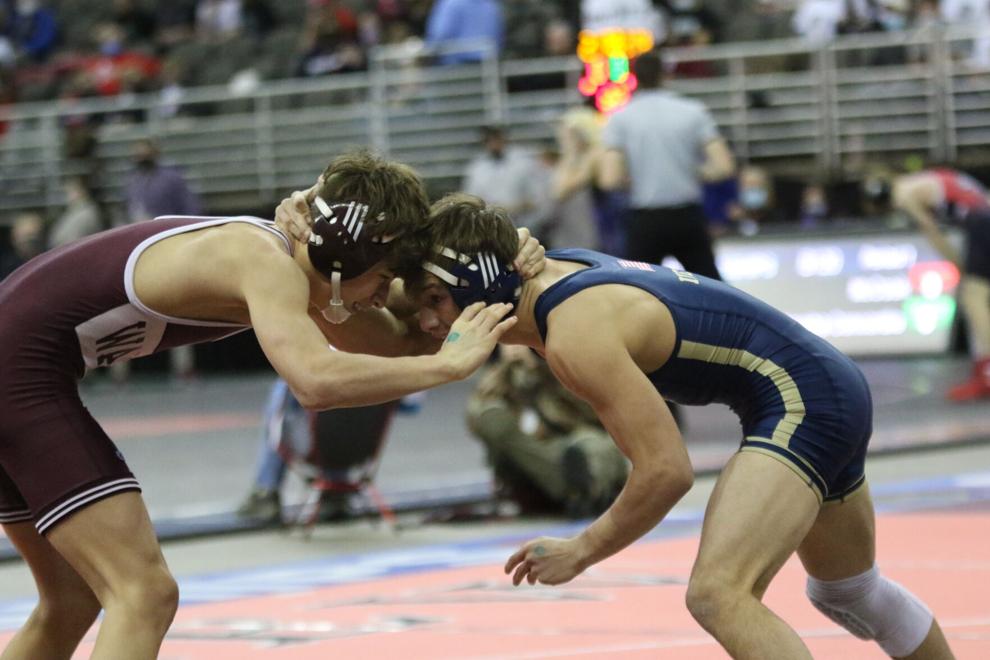 State wrestling -- York64.JPG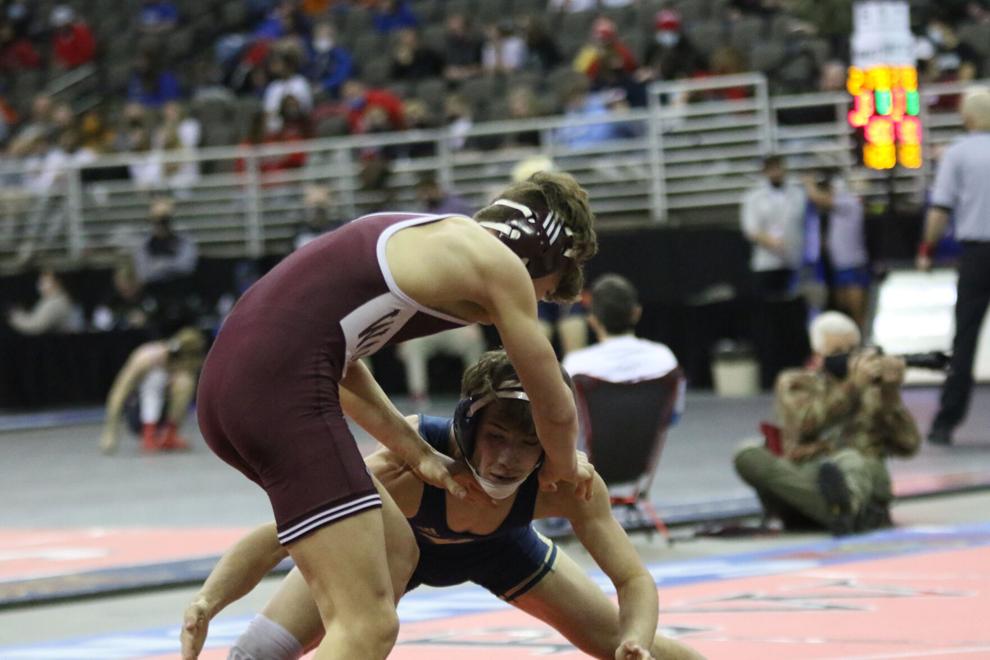 State wrestling -- York65.JPG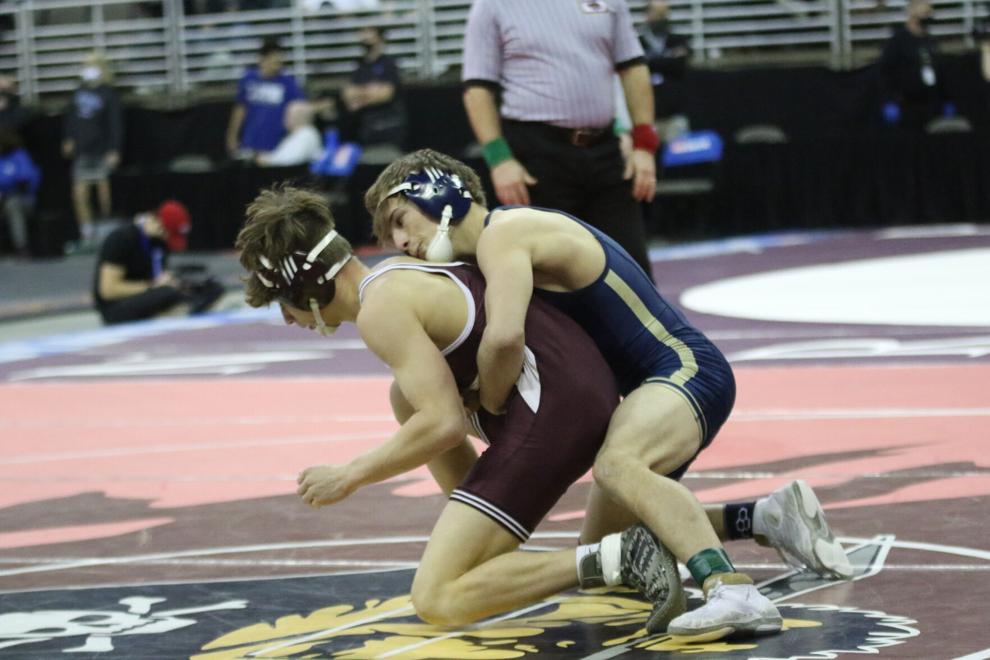 State wrestling -- York66.JPG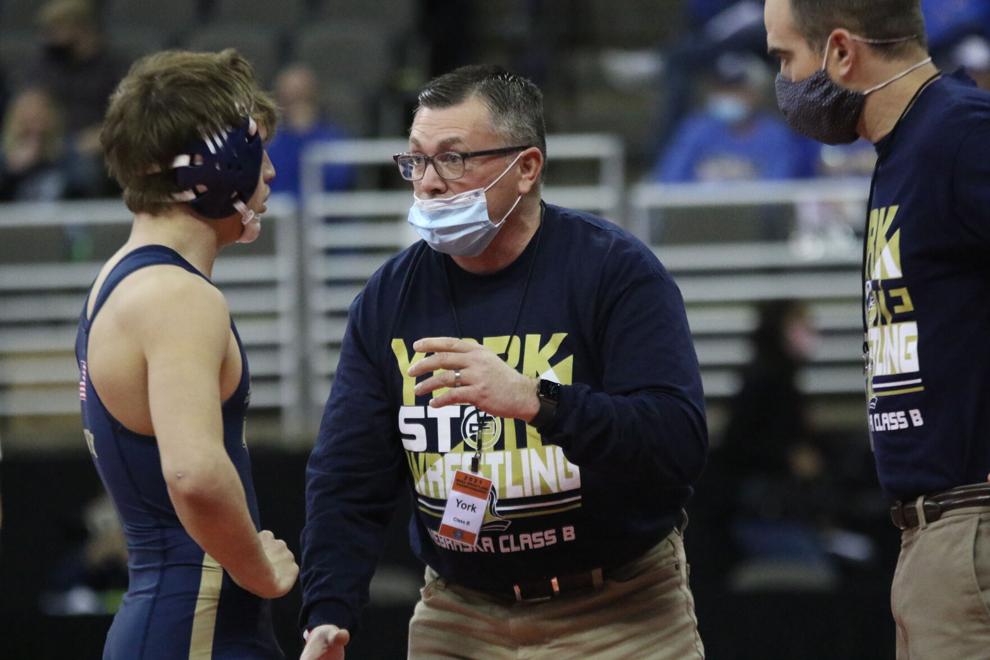 State wrestling -- York67.JPG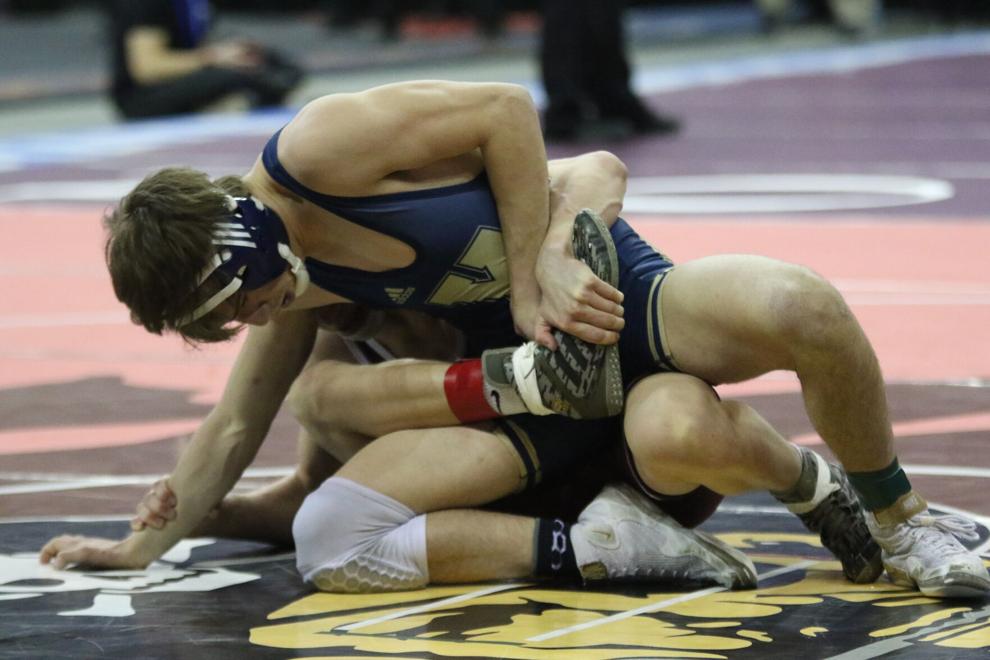 State wrestling -- York68.JPG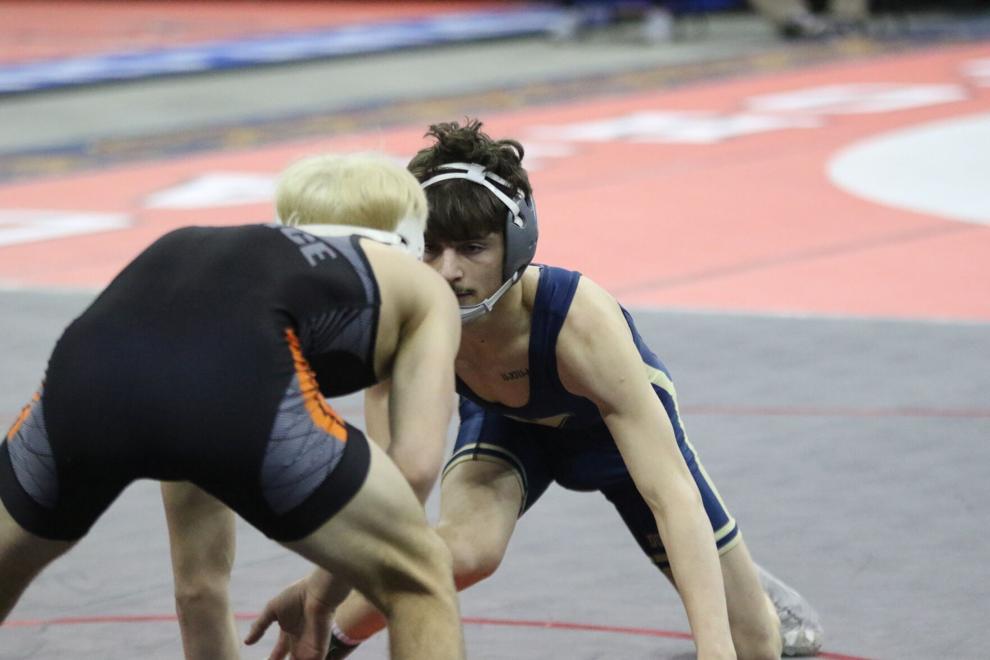 State wrestling -- York69.JPG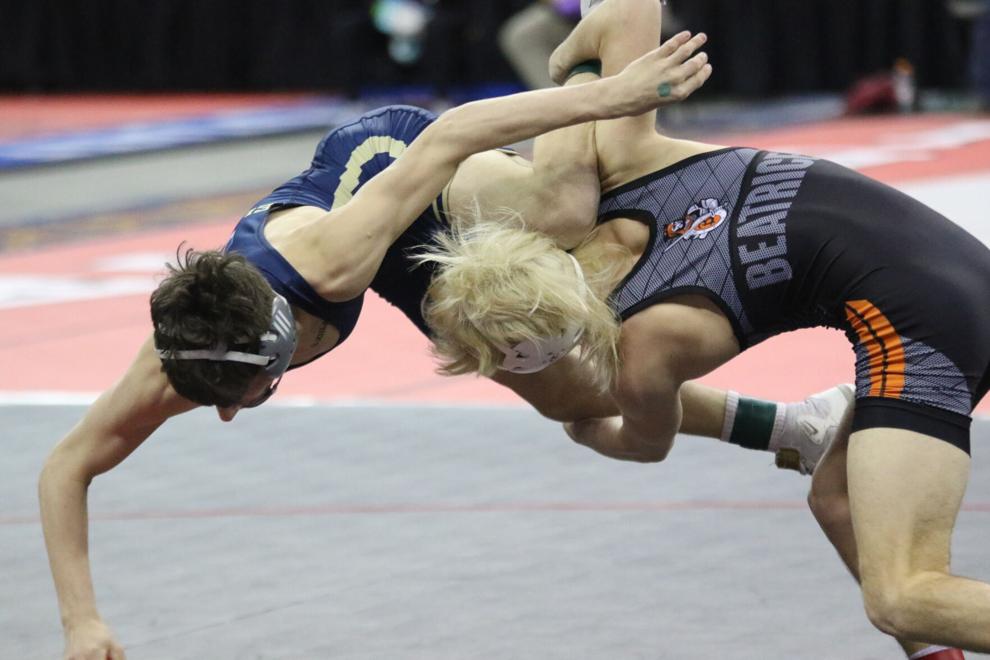 State wrestling -- York70.JPG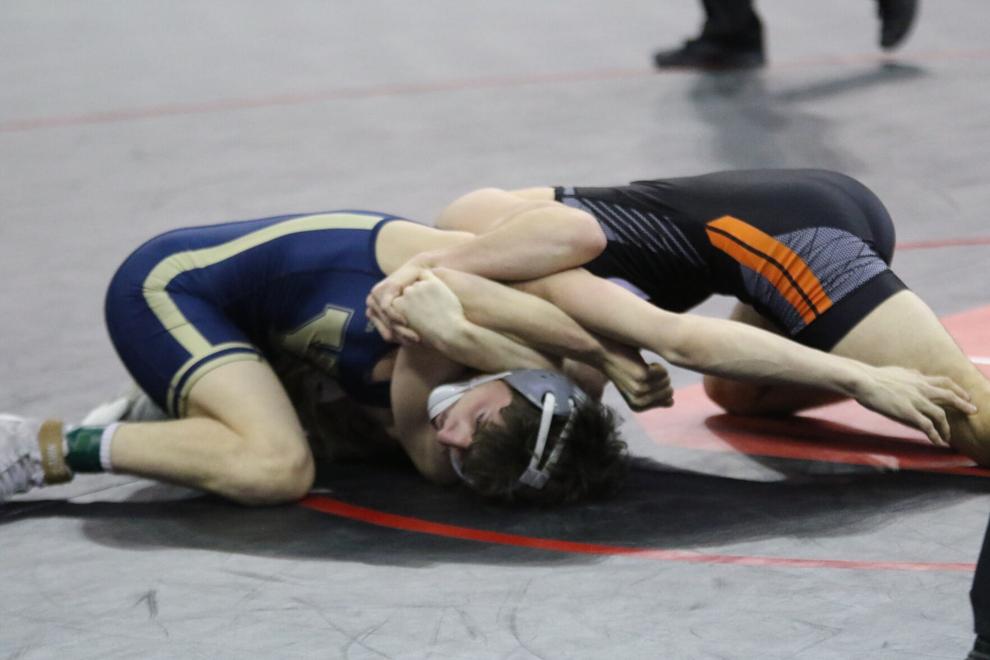 State wrestling -- York71.JPG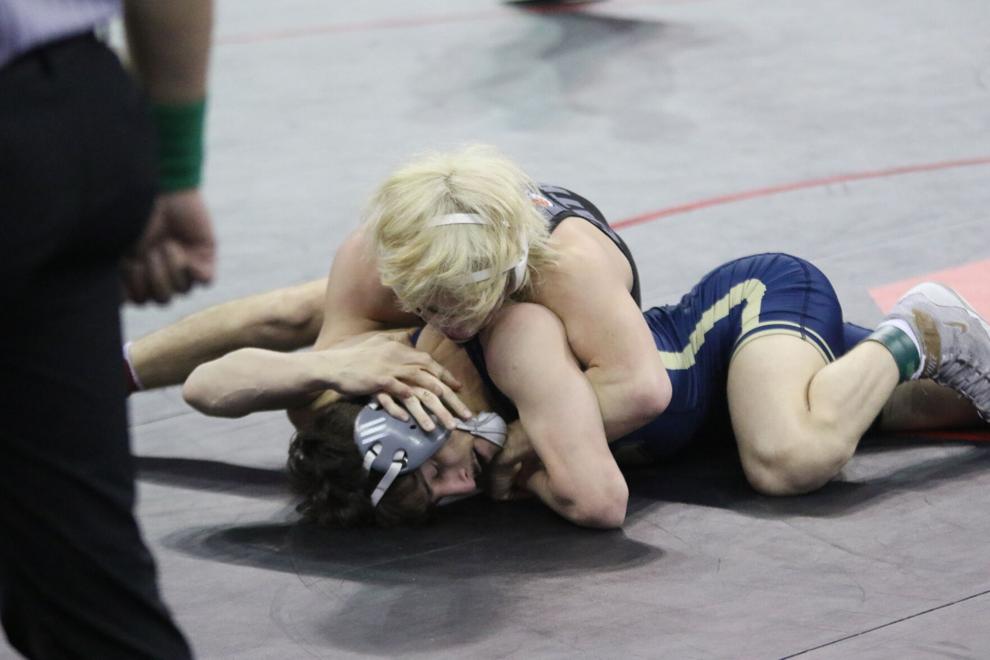 State wrestling -- York72.JPG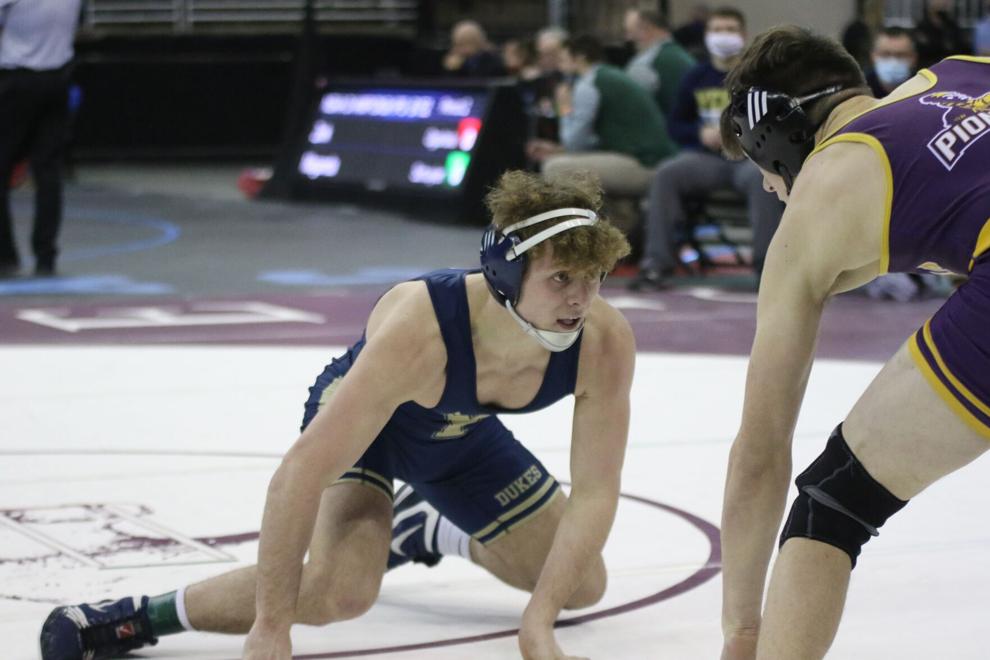 State wrestling -- York73.JPG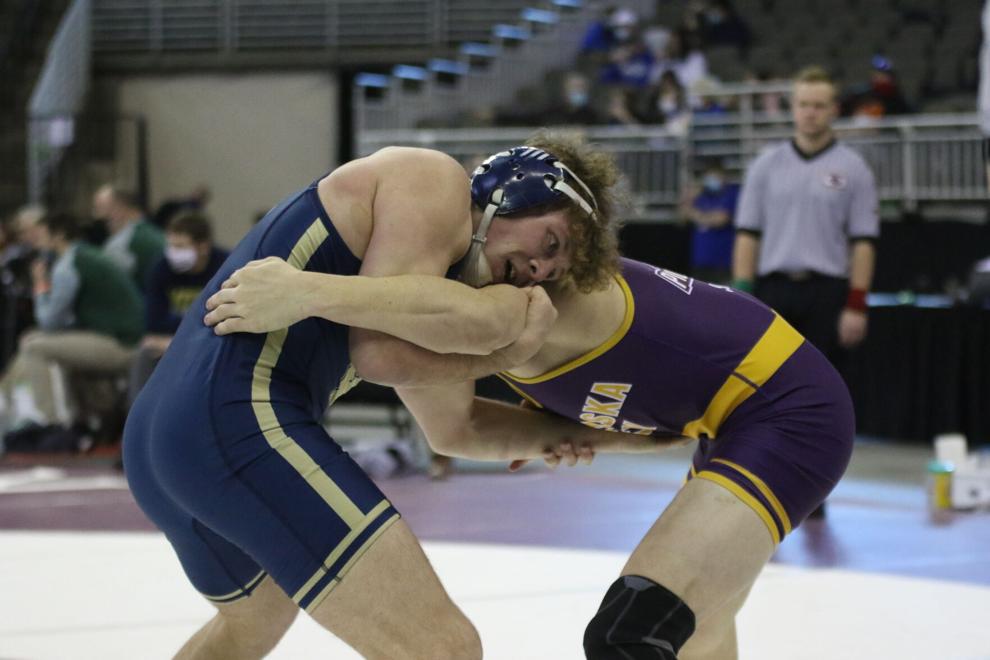 State wrestling -- York74.JPG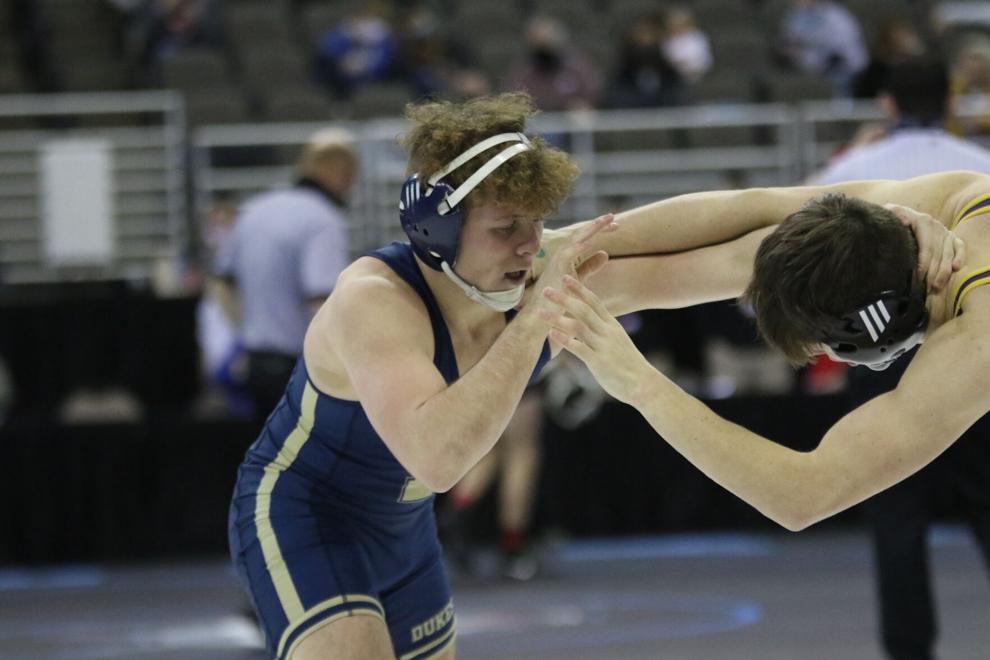 State wrestling -- York75.JPG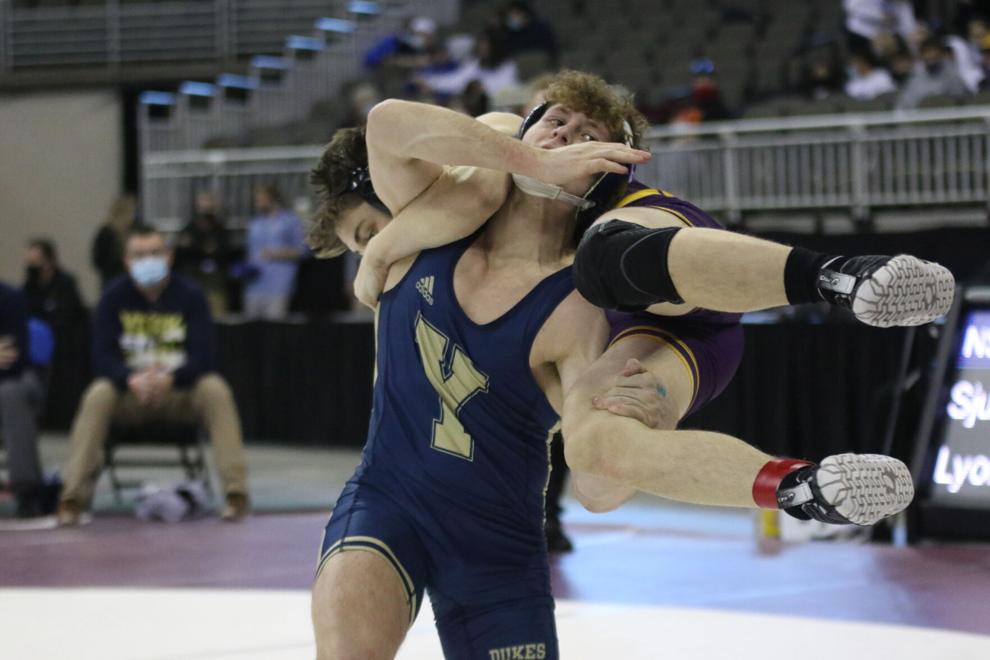 State wrestling -- York76.JPG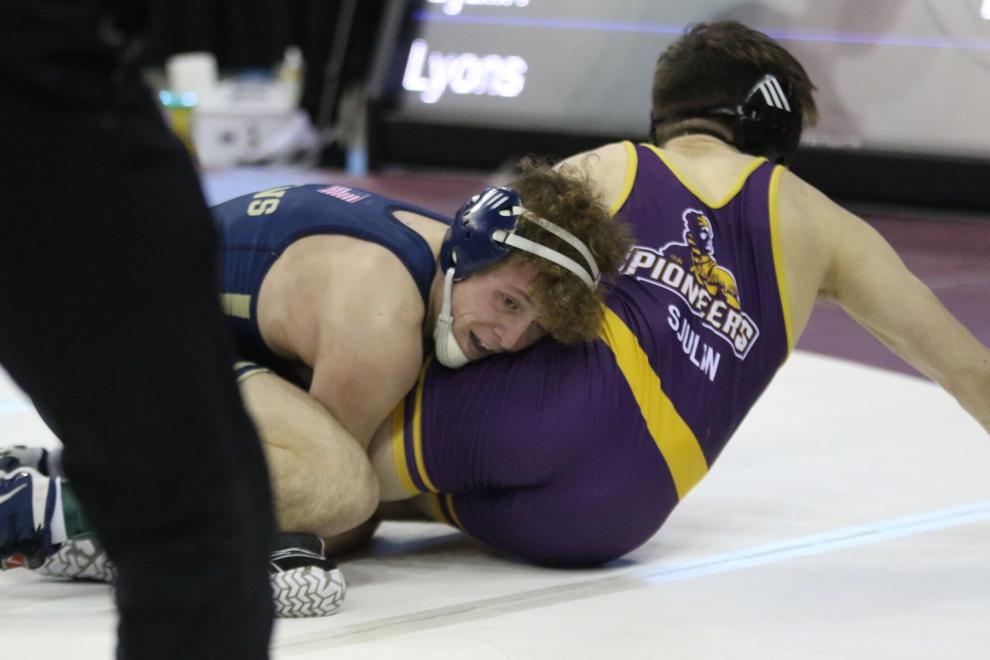 State wrestling -- York77.JPG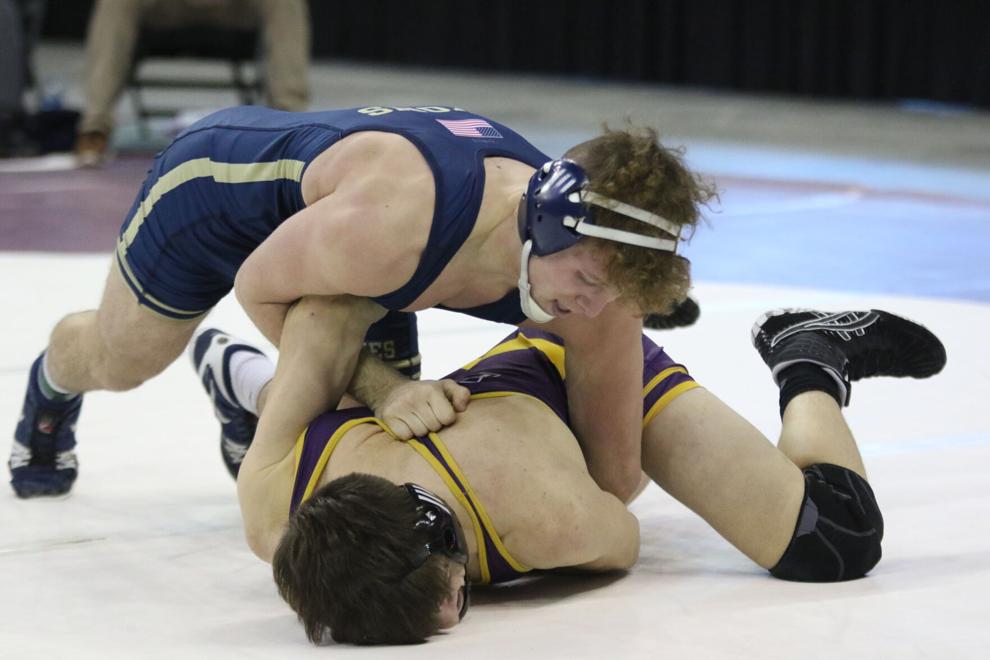 State wrestling -- York78.JPG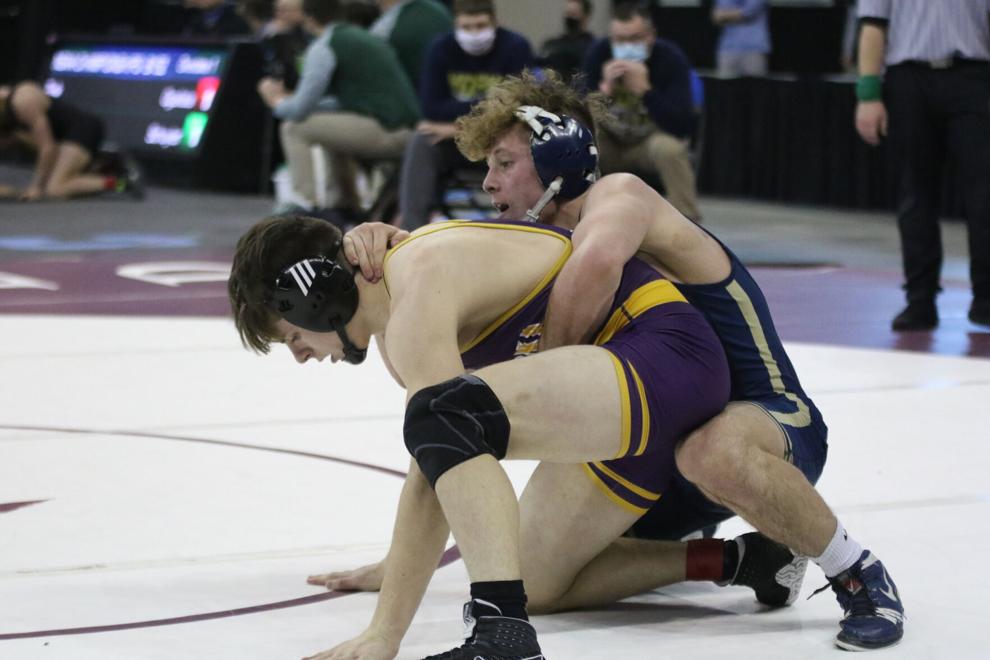 State wrestling -- York79.JPG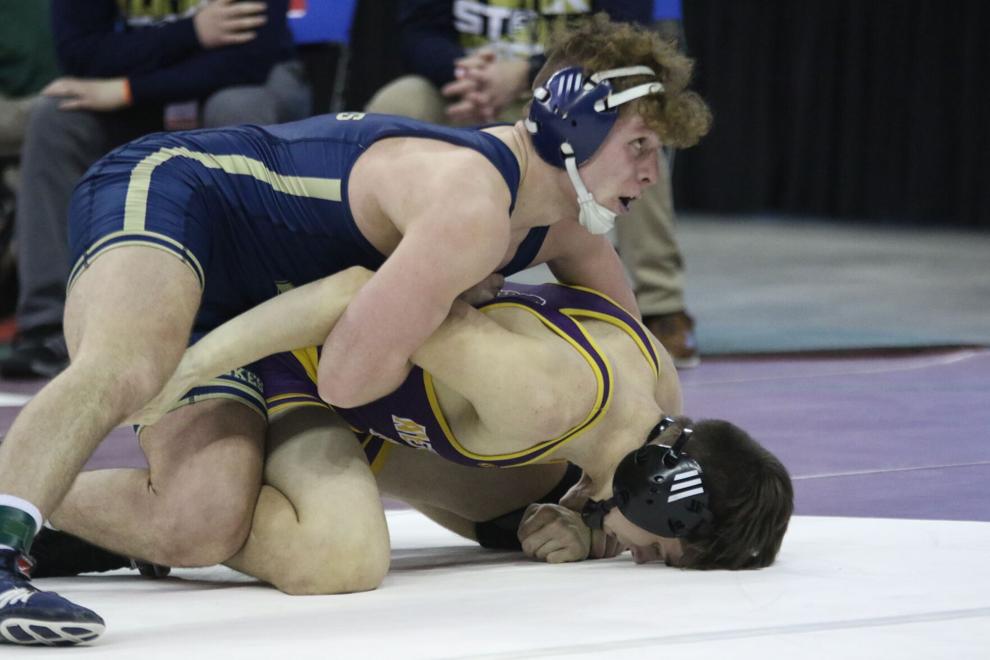 State wrestling -- York80.JPG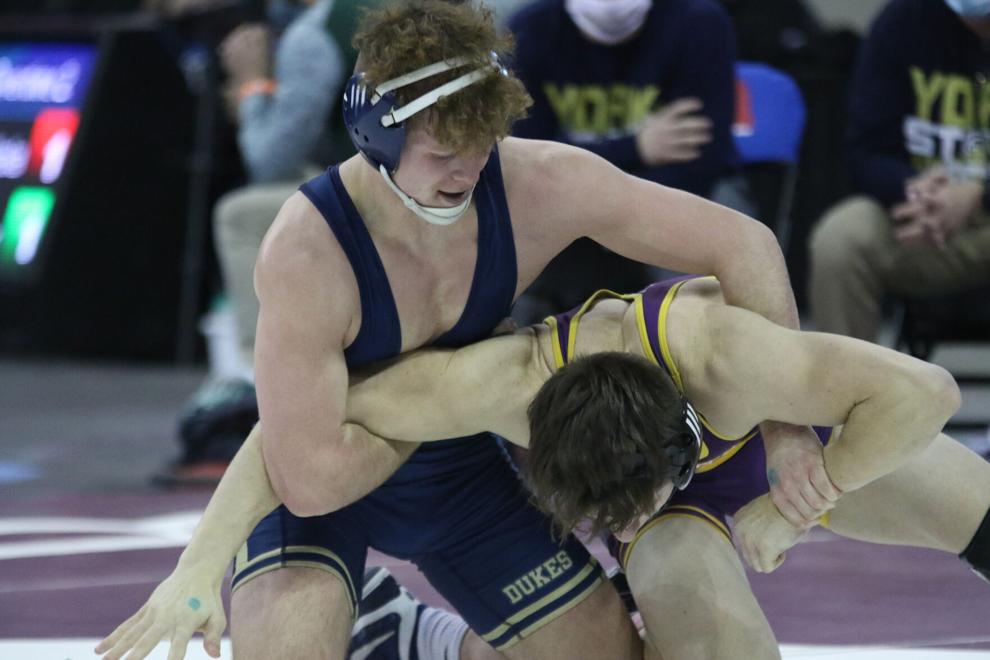 State wrestling -- York81.JPG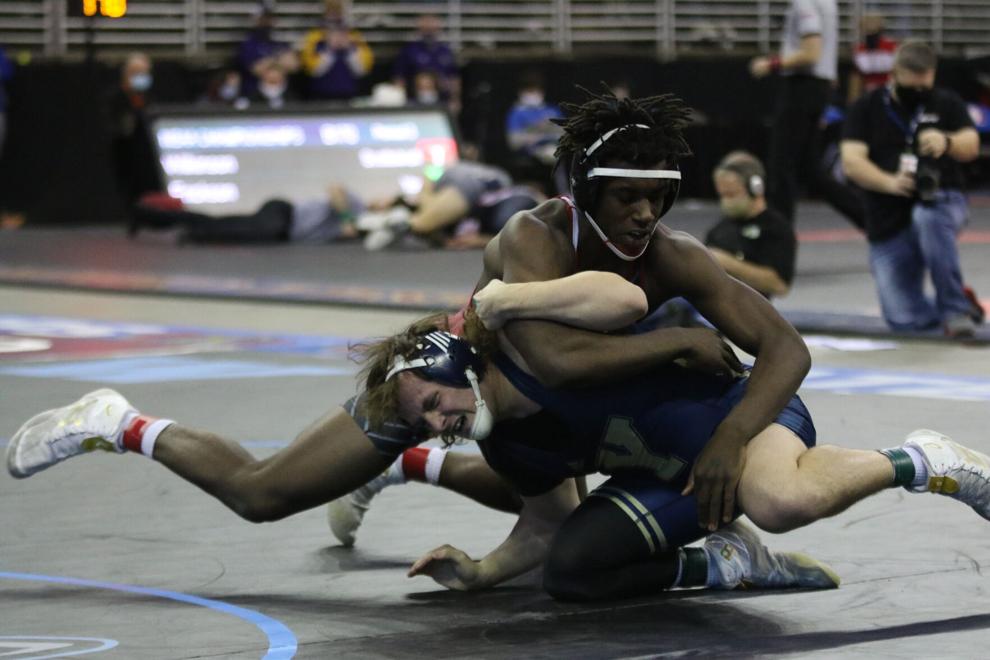 State wrestling -- York82.JPG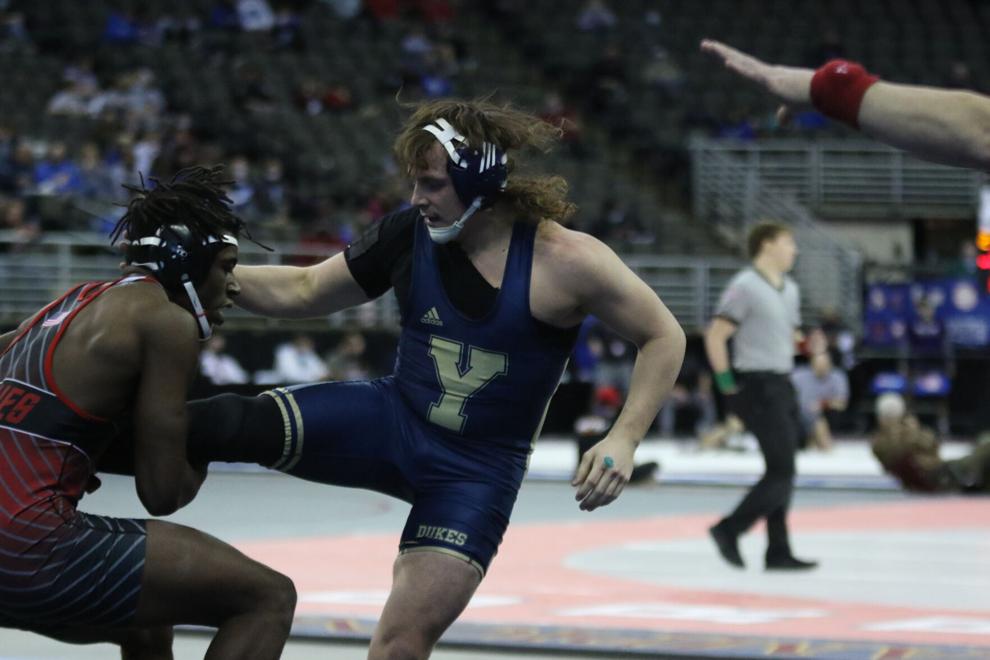 State wrestling -- York83.JPG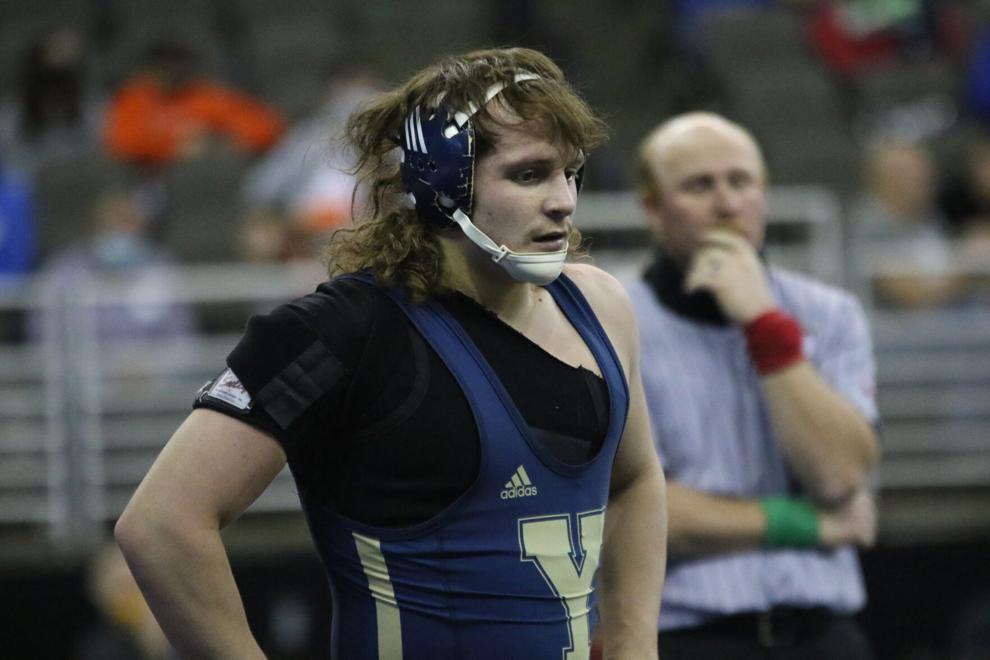 State wrestling -- York84.JPG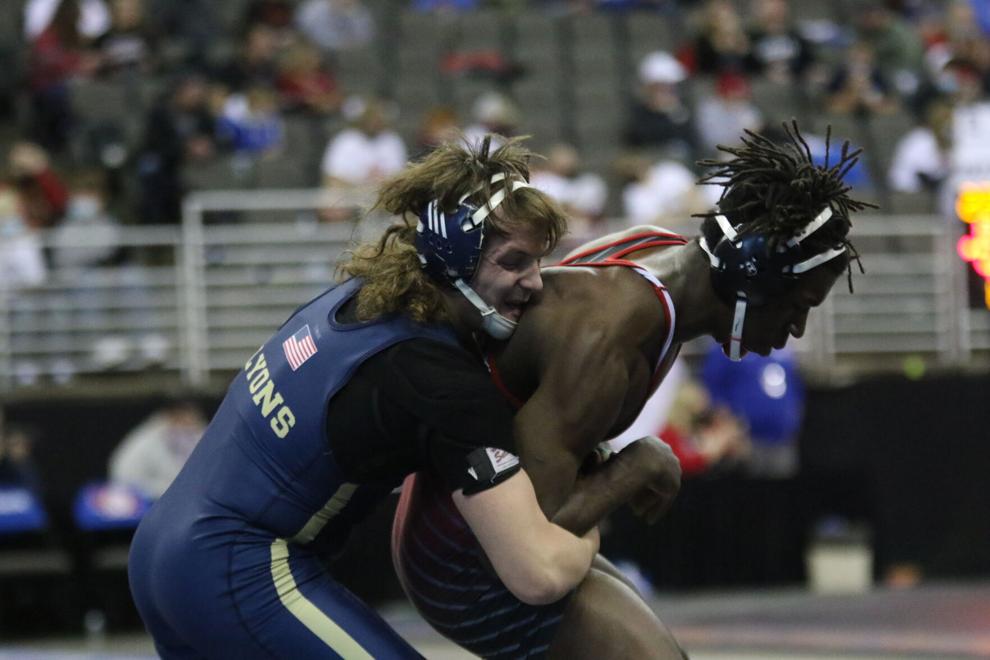 State wrestling -- York85.JPG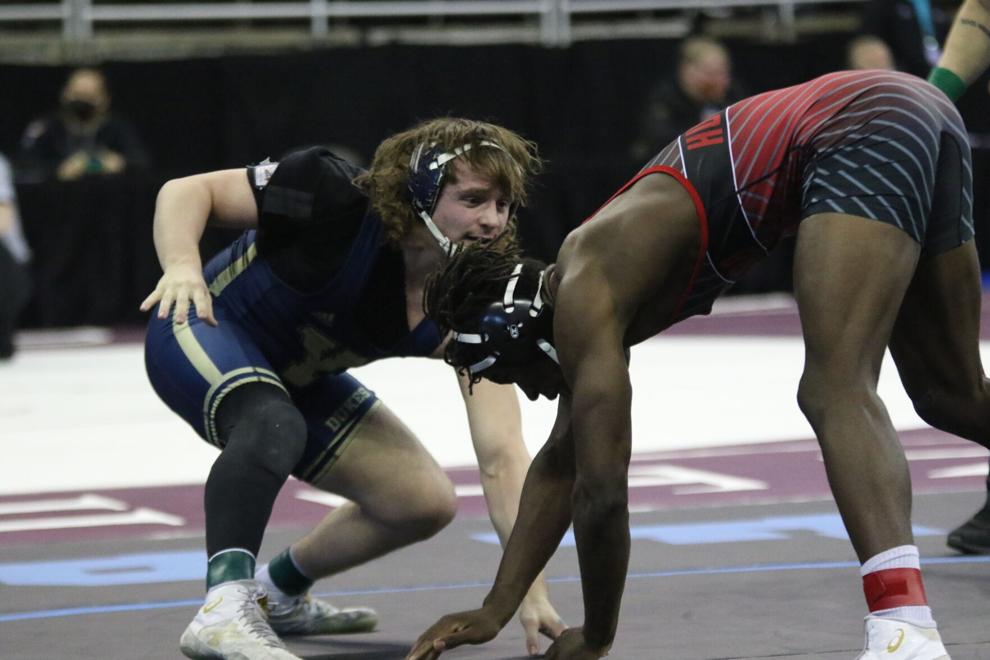 State wrestling -- York86.JPG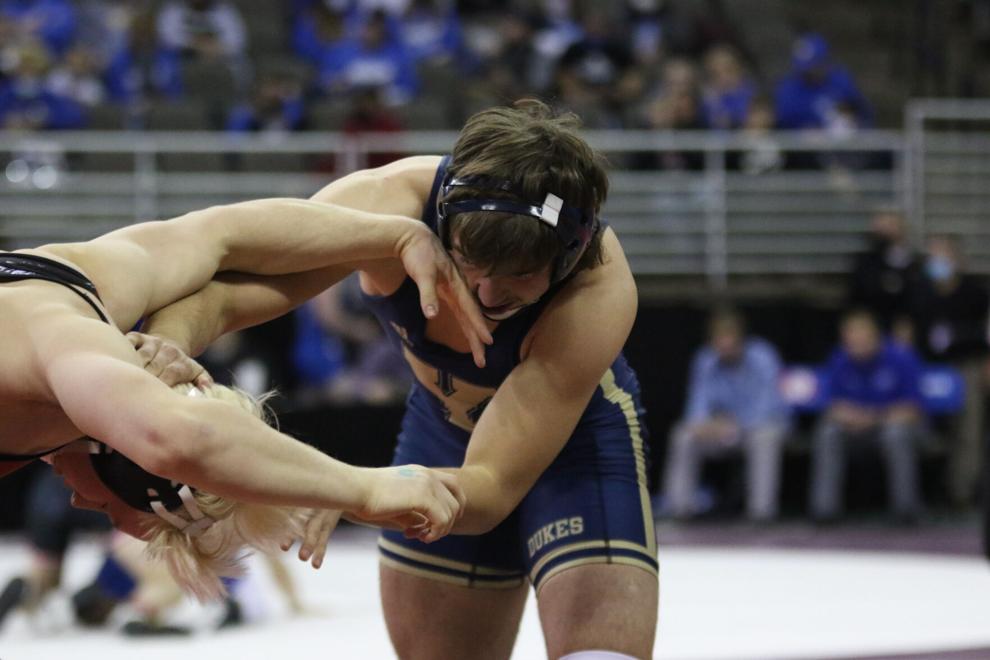 State wrestling -- York87.JPG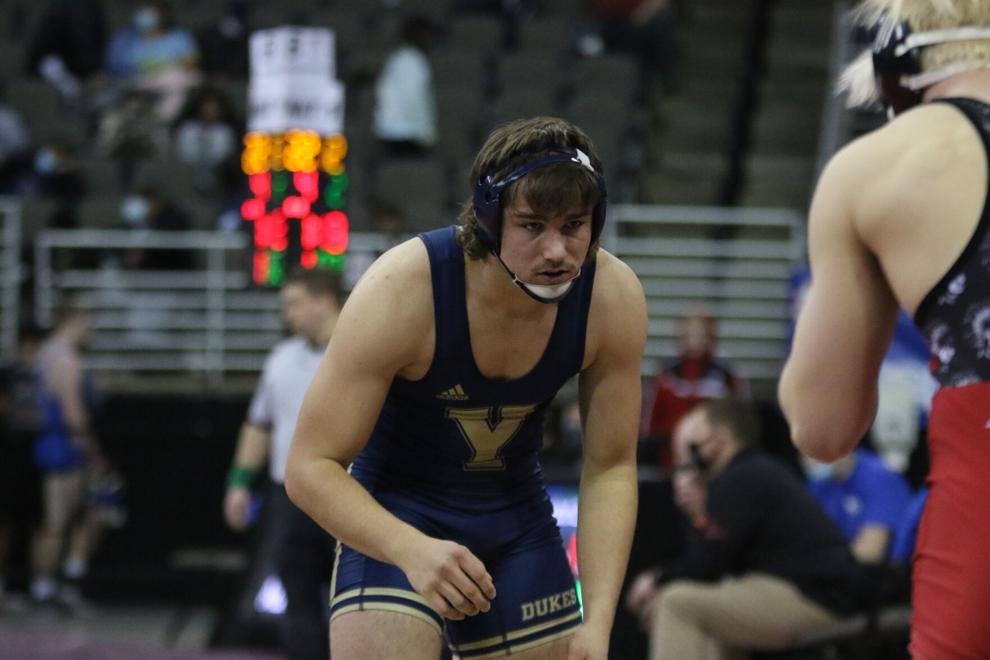 State wrestling -- York88.JPG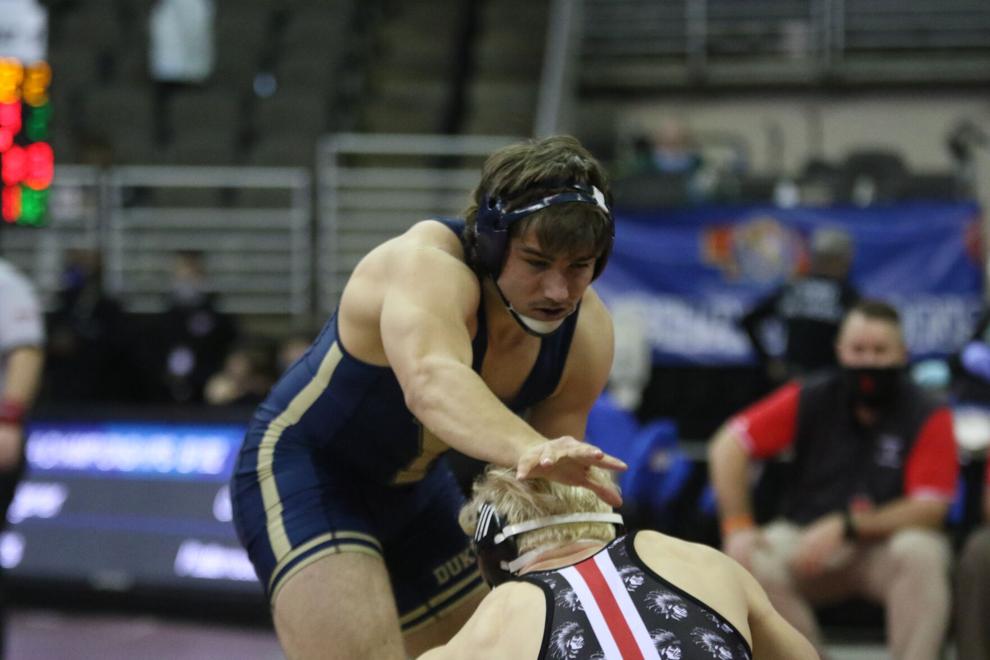 State wrestling -- York89.JPG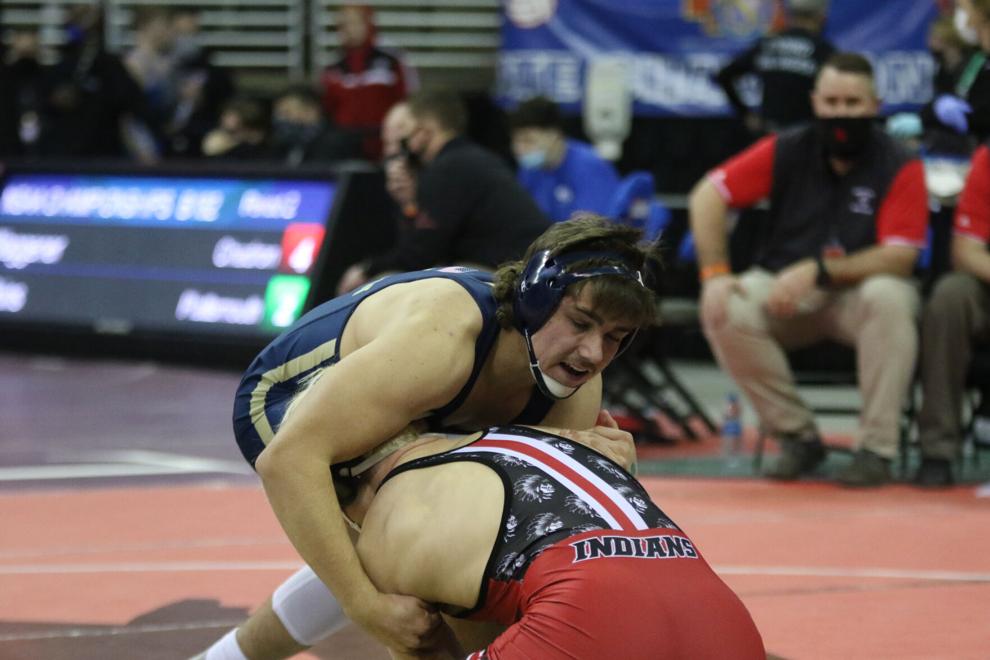 State wrestling -- York90.JPG