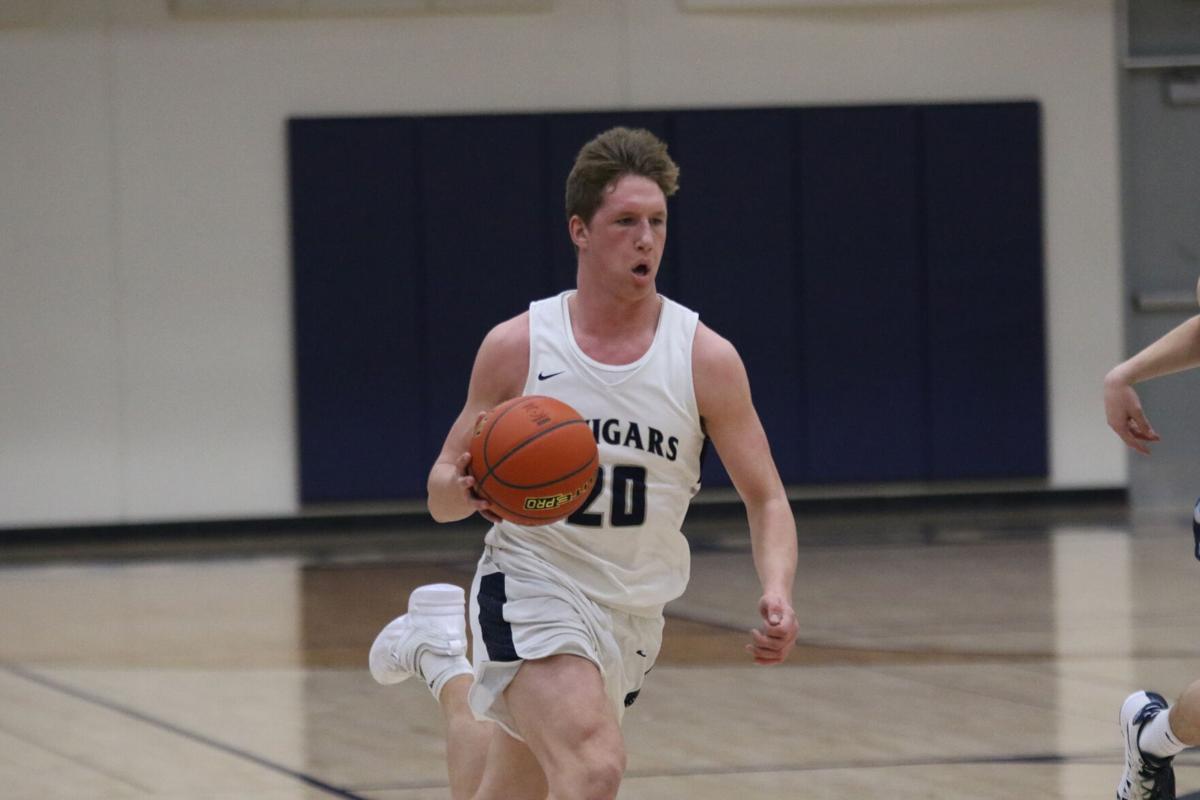 STROMSBURG — The Cross County boys basketball program is looking for its first state tournament appearance since its consolidation in the early 2000s. The two communities that make Cross County, Benedict and Stromsburg, last qualified for the tournament in 1994 and 1983, respectively. But the Cougars have never made it to Lincoln.
Could this be the year? Head coach Jimmy Blex's club seems to have the pieces to do it, and they got off to a good start Tuesday night in a C2-9 subdistrict semifinal against the Nebraska Christian Eagles with a 57-44 win on their home court.
The Cougars had to work for the win, though. The Eagles made shots — six 3s, in fact — and hung around for about three and a half quarters until Cross County ran away in the final minutes. Cory Hollinger, the Cougars' 6-foot-6 big, led everyone with a game-high 31 points. The Eagles didn't have an answer for Hollinger, who did most of his damage in the paint but also showed off his range with a 3. It's back-to-back 30-point games for Hollinger, a smooth-moving athlete who netted 32 last week against Friend.
"I think your kids realize that we have an advantage against most of the teams we play and that we need to play through Cory inside-out," Blex said following the win. "The last few games we've been riding him a bit more. But everything's going to collapse in on him and leave our shooters open."
With Hollinger — who came into the game averaging 17 points and nine rebounds per contest while shooting 39 percent (14 of 36) from 3 — doing work inside, he's surrounded by perimeter shooters like junior Haiden Hild and senior Isaac Noyd, who are knocking down 41 and 35 percent of their 3s, respectively. Noyd scored 10 in the win and made one 3 while Hild added eight with one trey.
After a bit of a slow start for Cross County, the Cougars ended the first half on a 10-0 run and took a 29-25 lead into halftime. A Noyd 3 put the Cougars' lead at 10 points in the fourth, 46-36, and the hosts cruised to the victory after that.
The team doesn't want to look ahead, but Blex, who played at state while at Syracuse High School in 2003, said the kids can feel a potential state tournament appearance in the locker room.
"I think there's urgency to do it," Blex, who's in his first year as Cross County's head coach, said. "I'm not blind to realize I inherited a great group of kids who work hard in and out of the gym and in the weight room and classroom. I've experience it as a player, and I hope they get that chance, too. It'd be great for the program and would build a little love for the state tournament and getting to Lincoln."
One game at a time, though. Cross County will play Twin River in the subdistrict final Thursday at 7 p.m.
Nebraska Christian (7-15) 13 12 10 9 — 44
At Cross County (21-3) 13 16 11 17 — 57
Nebraska Christian scoring: Elijah Boerson 20, Aidan Pipher 3, Dayton Falk 7, Gabe Langemeier 8, Riley Schreiber 2, Isaac Herman 4.
Cross County scoring: Cory Hollinger 31, Alex Noyd 2, Carter Seim 2, Haiden Hild 8, Isaac Noyd 10, Christian Rystrom 4.
Nebraska Christian vs. Cross County boys basketball, Feb. 23 1.JPG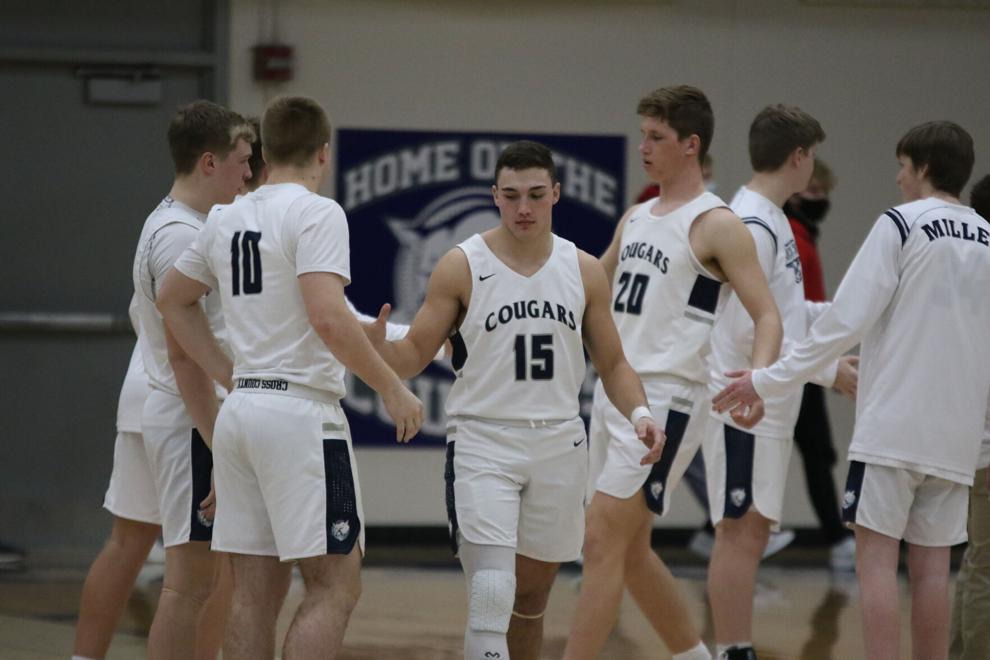 Nebraska Christian vs. Cross County boys basketball, Feb. 23 2.JPG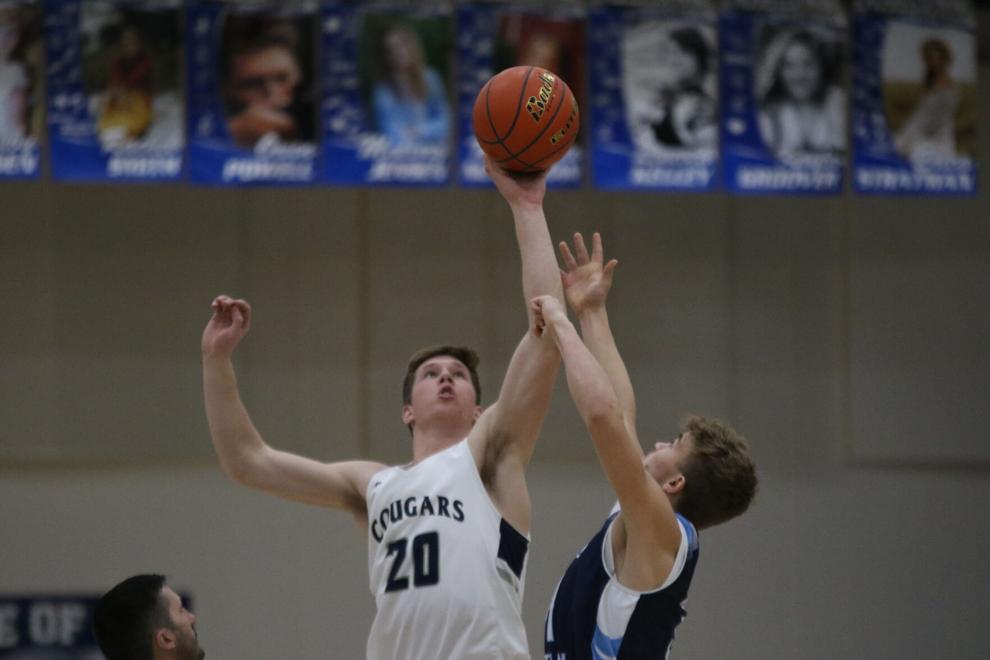 Nebraska Christian vs. Cross County boys basketball, Feb. 23 3.JPG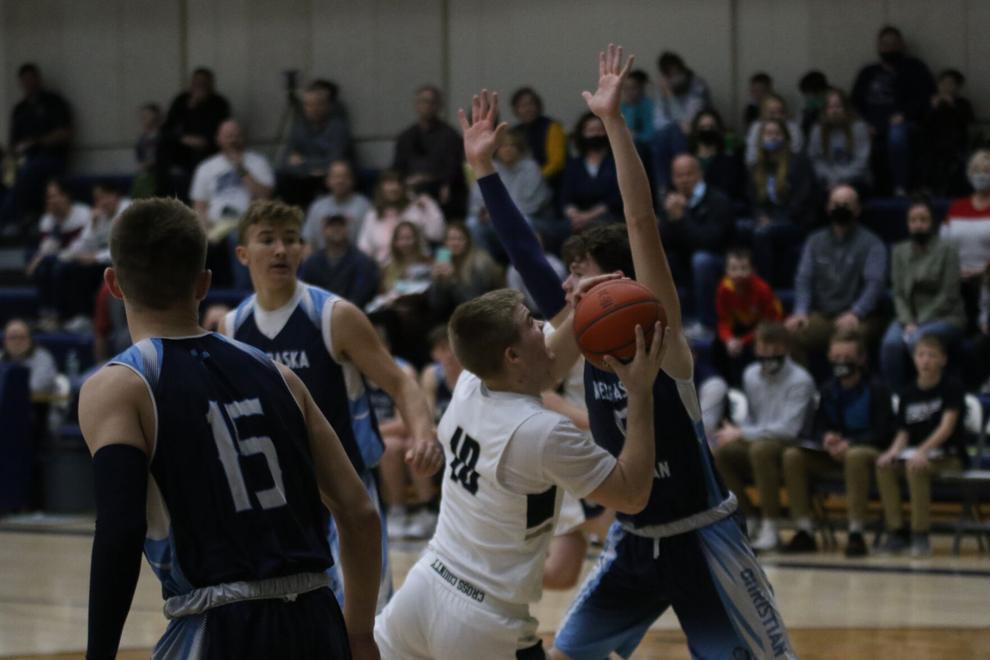 Nebraska Christian vs. Cross County boys basketball, Feb. 23 4.JPG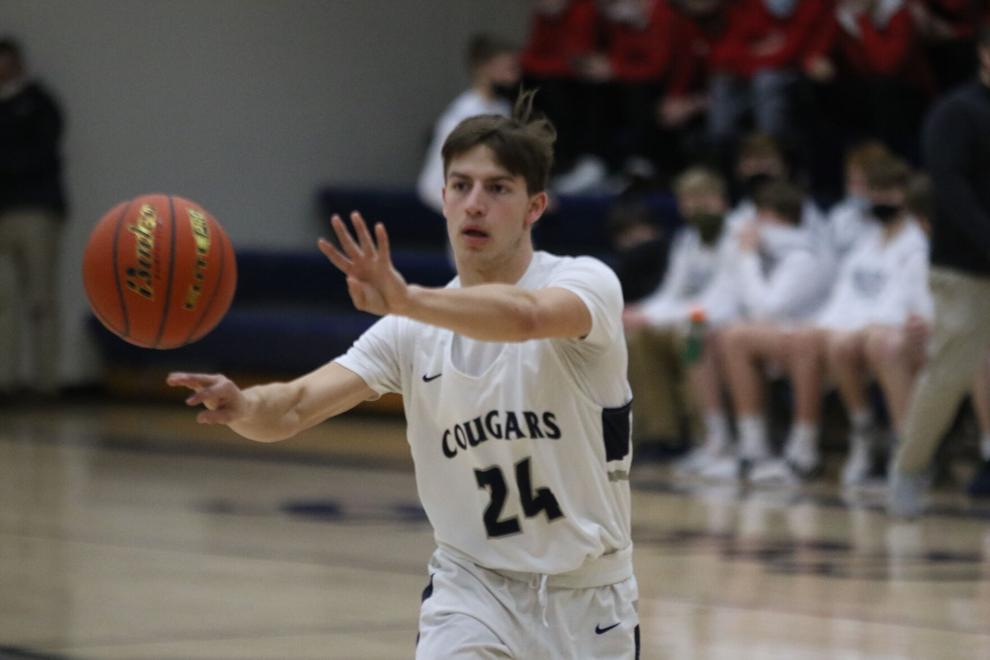 Nebraska Christian vs. Cross County boys basketball, Feb. 23 5.JPG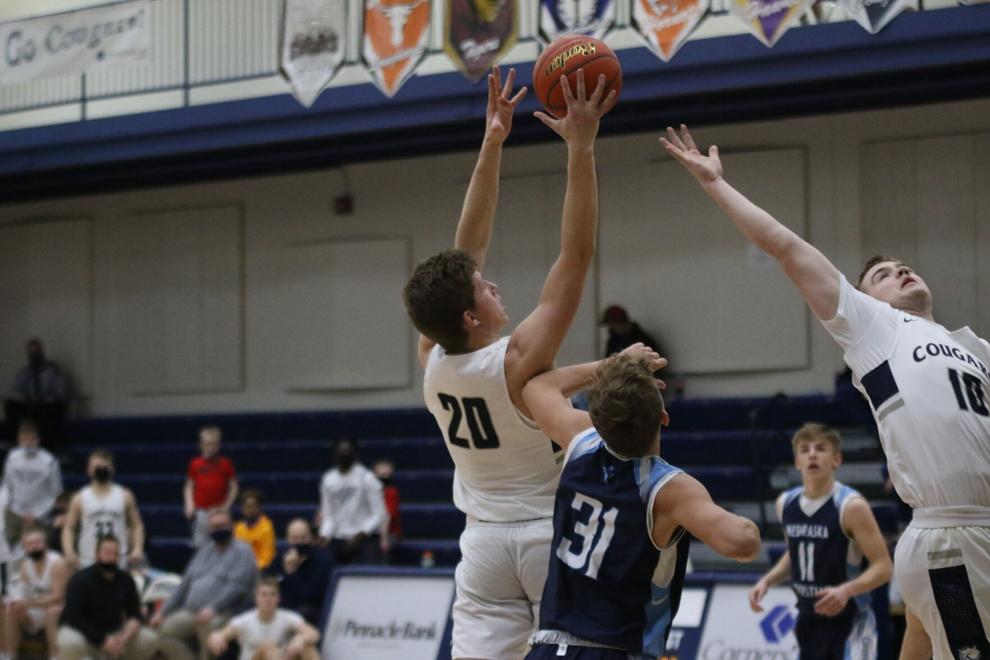 Nebraska Christian vs. Cross County boys basketball, Feb. 23 6.JPG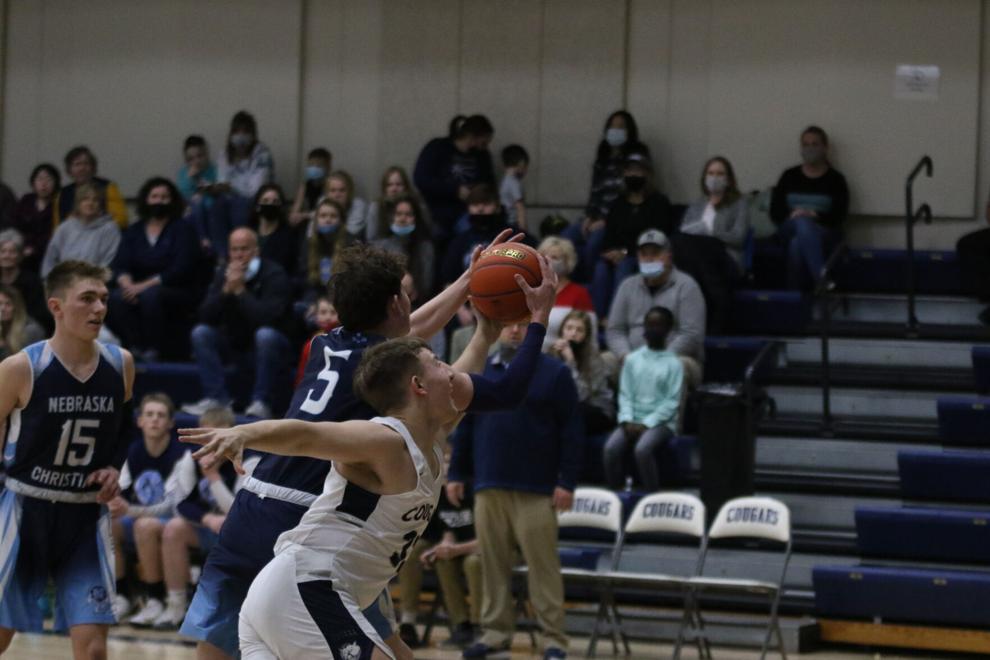 Nebraska Christian vs. Cross County boys basketball, Feb. 23 7.JPG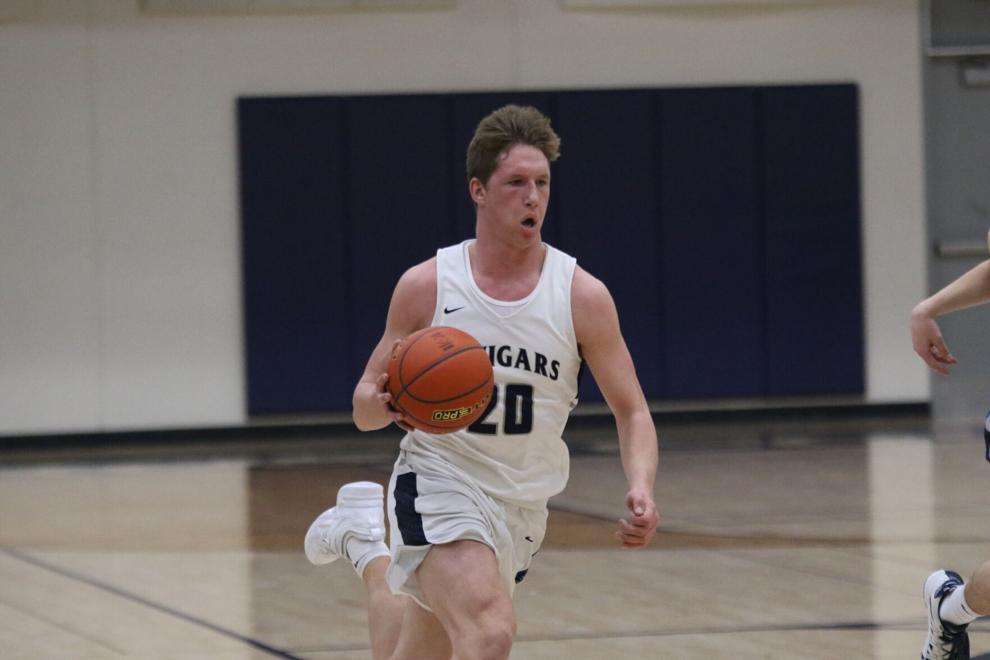 Nebraska Christian vs. Cross County boys basketball, Feb. 23 8.JPG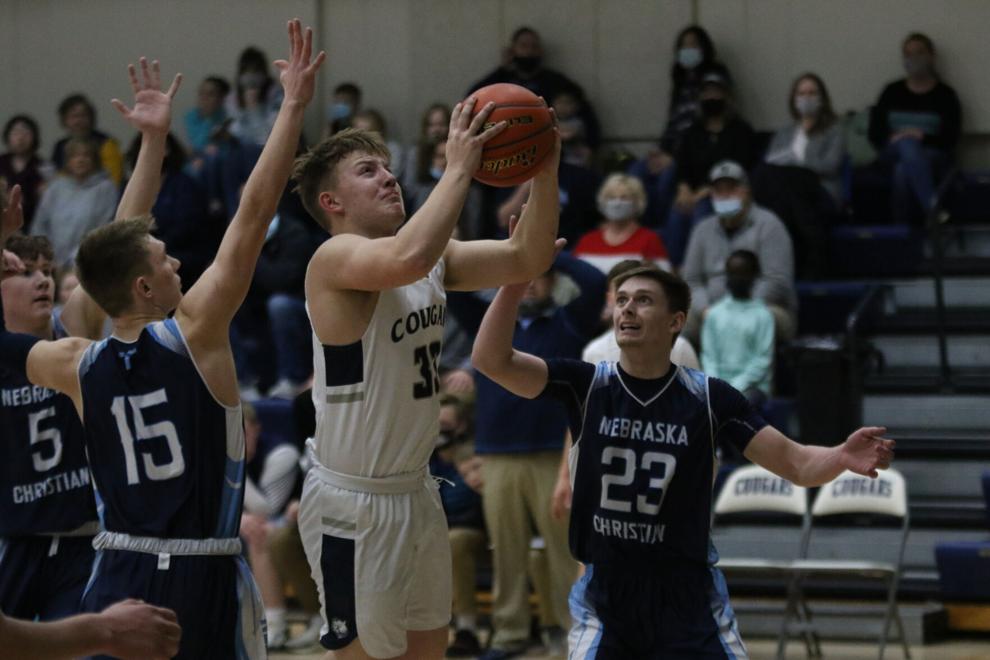 Nebraska Christian vs. Cross County boys basketball, Feb. 23 9.JPG