GRAND ISLAND-On March 3, 2016 York head basketball coach Matt Kern joined the 100-win club in coaching with a 56-43 win over the Hastings Tigers in the first round of the Class B State Basketball Tournament.
On Saturday, the 15-year head coach of the Dukes reached another milestone as York topped the Northwest Vikings 58-50 to give Kern win No. 200.
"You always remember those milestone games. It's awesome to have a number to it, but what I think about is all the girls that have come through the program and all the hard work they have put in over the years," said Kern.
The Northwest Vikings (5-7) did not make things easy in the 12-0 Dukes as they fought back from a 14-point deficit in the fourth quarter and climbed back to within eight points, the final margin of victory for the Dukes.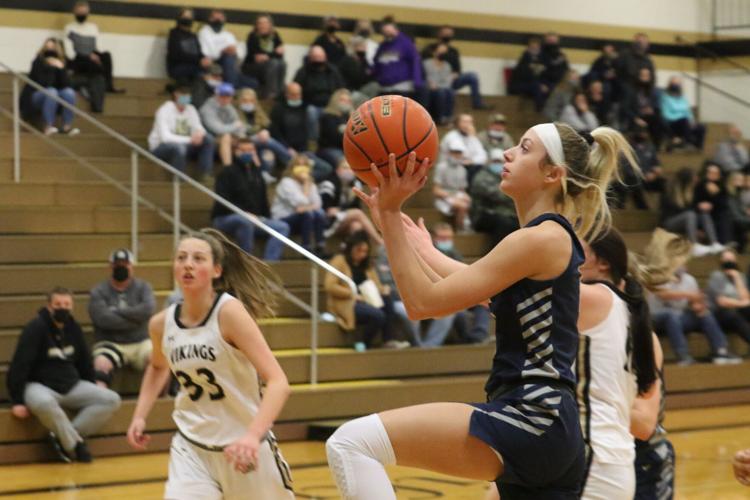 "Northwest has a lot of pride. They won a state title a few years ago and they have a lot of size and that was a tough matchup for us," Kern stated. "To come in here and get the win was huge."
York senior Maddie Portwine was the offensive catalyst as she put up 22 points, 16 in the second half as she once again took the reigns of the York offensive.
But it may have been a 3-pointer by Masa Scheierman to open the fourth quarter, that gave the Dukes a shot in the arm that also curbed the momentum the Vikings built at the end of the third quarter.
Northwest was only down 41-35, but Scheierman made it 44-35 on a long three-pointer.
"The three-point shot is something this team has lived on and to give them momentum. It's not something we rely on, but when we hit a 3-pointer they are a momentum builder," Kern said. "Obviously Masa stepping out and hitting that shot was huge for the team. We work on that shot a ton and they put a lot of work into getting that shot down."
Northwest cut the lead back to 44-37, but a Maddie Portwine basket followed by her sister Kiersten scoring on a putback off her sisters miss made it 48-37 and the Dukes would build the lead to 14 points.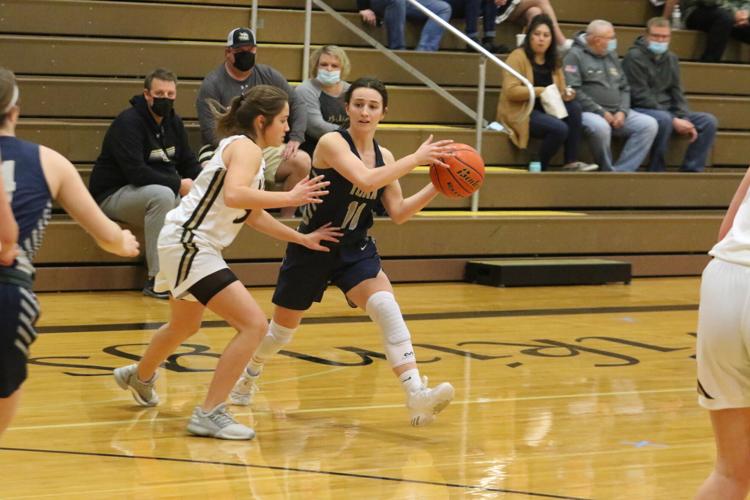 That scoring run salted away the No. 2 York win and ran their win streak to 12 games.
York got 12 points from Destiny Shepherd and eight from Scheierman. York was 21 of 50 from the floor and that included 4 of 12 on three-point shots. York connected on12 of 16 free throws and finished with a 31-26 reb9unding advantage.
Northwest was led by Claire Caspersen with 19, Madison Cushing added nine and Shanae Suttles finished with eight.
NW was 17 of 41 from the field and just 2 of 6 on three-point attempts. The Vikings were 14 of 20 at the free throw line.
York faces their two toughest tests of the year with a road game at Crete next Friday and a home encounter with No. 1 Norris next Tuesday, January 19.
"These are the kind of games we want to be playing in January," Kern said. "Scotus, Northwest, Crete and Norris that is four tough games. We are going to find out a lot about this team. We have found out some things, but we are going to find out a lot more."
York (12-0) 13 14 14 17-58
Northwest (5-7) 11 9 15 13-50
NW (58)-Scheierman 8, Shepherd 12, M. Portwine 22, Rowe 3, Pohl 6, K. Portwine 5, Cast 2. Totals-21-50 (4-12) 12-16-58.
NW (50)-Caspersen 19, Suttles 8, Madison Cushing 9, Esquivel 6, Bosard 4, Mader 4. Totals-17-41 (2-6) 14-20-50