Fred Hoiberg's basketball coaching acumen commands serious respect. 
Look at his sterling record at Iowa State. Listen to him talk hoops. The man works his craft at a high level.  
Out of respect for Hoiberg, it's time to attach serious expectations to his Nebraska program. 
Oh, you'll often hear media and fans say things along the lines of, "Nebraska is a work in progress." Yeah, patience. I get it. When it comes to Husker hoops, it's almost always about patience. Believe me, I know. I've been following it since Joe Cipriano's tenure in the 1970s.
Sometimes this whole patience thing seems a bit ridiculous. I mean, one NCAA Tournament win would be nice. Just one. It's never happened at Nebraska. Ever. It's one of the oddities of sports. And let's be real, Hoiberg is a bit of a magician in the sense that he's 5-34 (.128) in the Big Ten in his two seasons at NU, and hardly anyone complains.
Yeah, he's a great guy and all that, and there are often big-time recruits visiting Lincoln. Even so, the pass he gets is sort of bizarre.
I simply respect Hoiberg too much to give him a free pass in his third year. At the minimum, Nebraska should be an NIT-caliber team. In order to reach the NIT, the Huskers might have to squeeze out a regular-season conference record of 7-13 or something in that range. They may have to go 9-2 in nonconference play.
Circle those very manageable home games against Creighton (Nov. 16) and Kansas State (Dec. 19). They strike me as critical in the context of a salty nonconference schedule. 
Hoiberg's two-year record at Nebraska is 14-45 (.237). There's a litany of legitimate excuses for the struggles. Of course there is. We're talking about a program that for years has existed in our little world of curiously low expectations. I mean, Tim Miles somehow garnered plenty of media and fan support at the end of his seventh and final season as head coach. Never mind that under his watch Nebraska reached the NCAA Tournament only once (and left with a whimper), won a grand total of one NIT game in two trips to the event, and finished 6-14 in the Big Ten in his final season. 
In other words, from afar, I'm guessing Nebraska looks like a wonderful place where men's basketball coaches can go for long and lucrative stays without accomplishing much of anything — yes, even in a sport in which one or two outstanding players can dramatically turn the fortunes of a program in a flash. 
To be clear: I don't hear anybody saying Hoiberg absolutely must get Nebraska into the NCAA Tournament this season. I'm certainly not saying that. But Husker fans should expect more this season, much more, especially considering Hoiberg now enjoys the benefit of roster continuity, not to mention several veteran players in key roles.
In fact, it's easy to imagine a starting lineup that includes four players in either their fourth or fifth seasons of college basketball: guards Alonzo Verge (fifth season) and Trey McGowens (fourth) and forwards Derrick Walker (fifth) and Lat Mayen (fifth).  
Projected reserves Kobe Webster and Trevor Lakes are fifth-year collegiate vets who may be counted on for perimeter shooting.  
I'm guessing all those seasoned players don't want to hear, "Nebraska is a work in progress." What's more, this roster seems closer to what Hoiberg wants for his system than his previous two. He has good-to-excellent shooters in junior-college transfer Keisei Tominaga and transfers Verge (Arizona State) and C.J. Wilcher (Xavier). The 6-foot-9 Mayen and 6-10 freshman Wilhelm Breidenbach also can bury jump shots from deep. 
Hoiberg raves about five-star freshman Bryce McGowens' potential. The 6-7, 175-pounder will be in the starting lineup from the get-go. But I'll keep saying this: Don't expect McGowens to take the Big Ten by storm. For one, the league is too tough (and physical) to put that sort of expectation on him. What's more, I'm told he needs strength and seasoning. But, man, watch his film. He's silky smooth. A pure shooter. 
Hoiberg has said the 6-2 Tominaga is as good as any outside shooter he's coached. Meanwhile, he said Breidenbach was "absolutely phenomenal" in recent practices while replacing Walker (illness) in the starting lineup. 
Based on what I'm hearing, Hoiberg has a team capable of getting hot and going on big runs. But if you've watched Husker hoops over the years, you know a long scoring drought is just around the corner. And a major concern about this team is it lacks a big man who can consistently get baskets in the low post — the sort of buckets that stave off droughts. 
Drought killers? We're talking about a league led by the likes of Kofi Cockburn of Illinois (7-foot, 285), Hunter Dickinson of Michigan (7-1, 260), Trevion Williams of Purdue (6-10, 265), Trayce Jackson-Davis of Indiana (6-9, 245) and E.J. Liddell of Ohio State (6-7, 240).
Heaven help Walker (6-9, 240) and Eduardo Andre (6-11, 235). Their interior defense will be critical.
I like those Husker big men. Andre is a fighter. Like Andre, Walker always competes hard. Trey McGowens can be an enforcer on the perimeter. He's strong and ultra-athletic. Verge brings energy.
Again, Hoiberg knows what he's doing. It's his third year. He has some intriguing personnel. It's time for his program to make a sizable jump. Finishing .500 overall or slightly above shouldn't be too much to expect.
Out of respect for Hoiberg, it's OK to turn up the heat. He's coached in the NBA. He can handle it.
Meet the 2021-22 Nebraska men's basketball team
𝘾.𝙅. 𝙒𝙞𝙡𝙘𝙝𝙚𝙧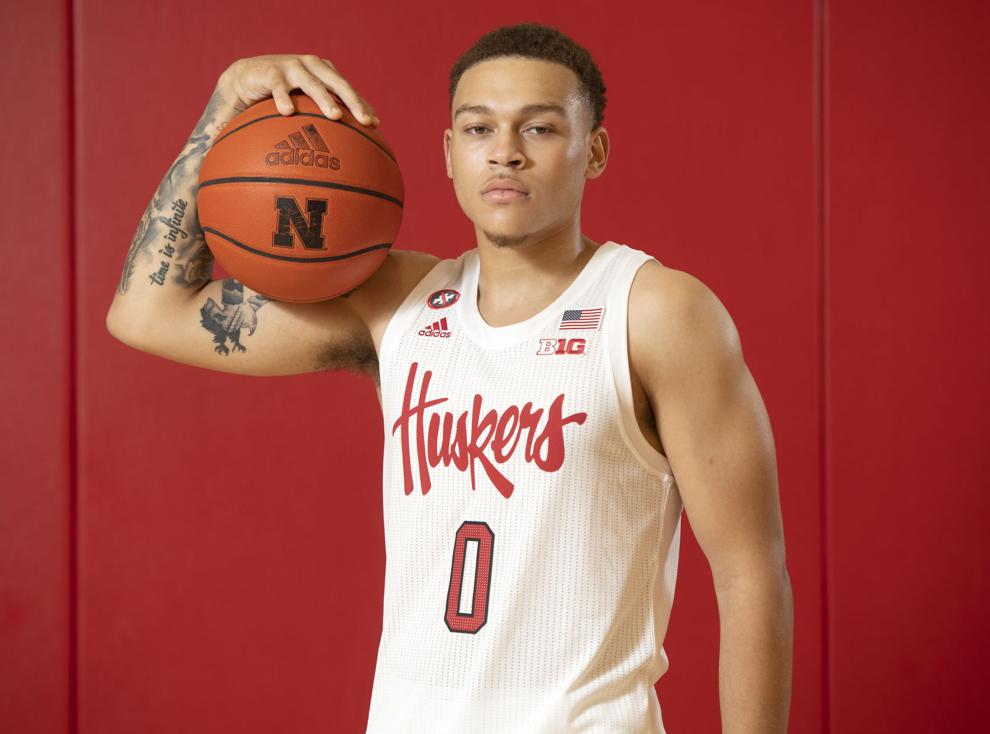 𝘼𝙡𝙤𝙣𝙯𝙤 𝙑𝙚𝙧𝙜𝙚 𝙅𝙧.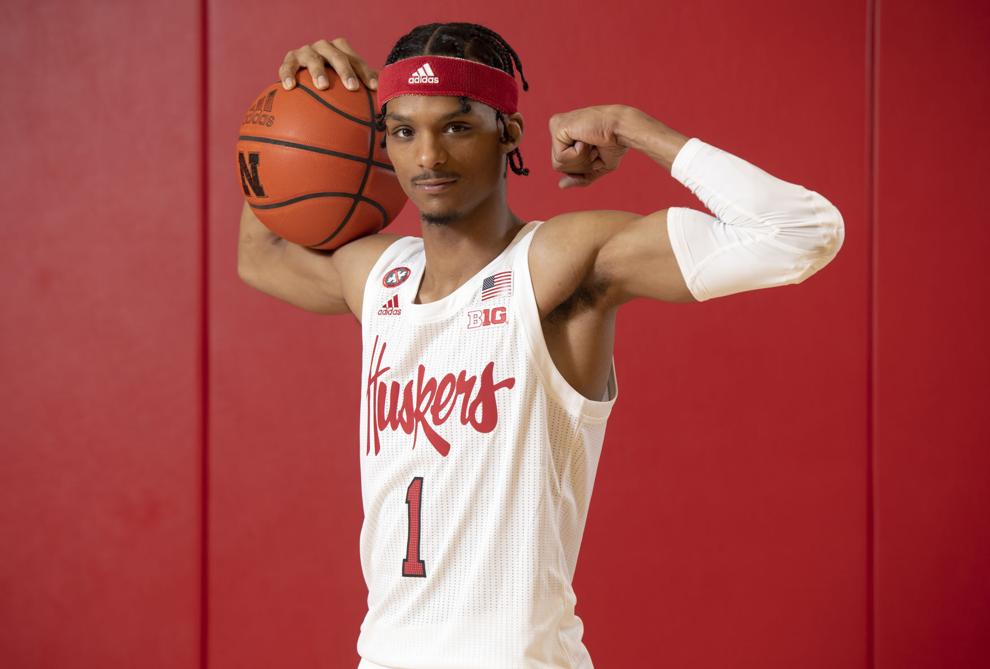 𝙏𝙧𝙚𝙮 𝙈𝙘𝙂𝙤𝙬𝙚𝙣𝙨
𝙌𝙪𝙖𝙧𝙖𝙣 𝙈𝙘𝙋𝙝𝙚𝙧𝙨𝙤𝙣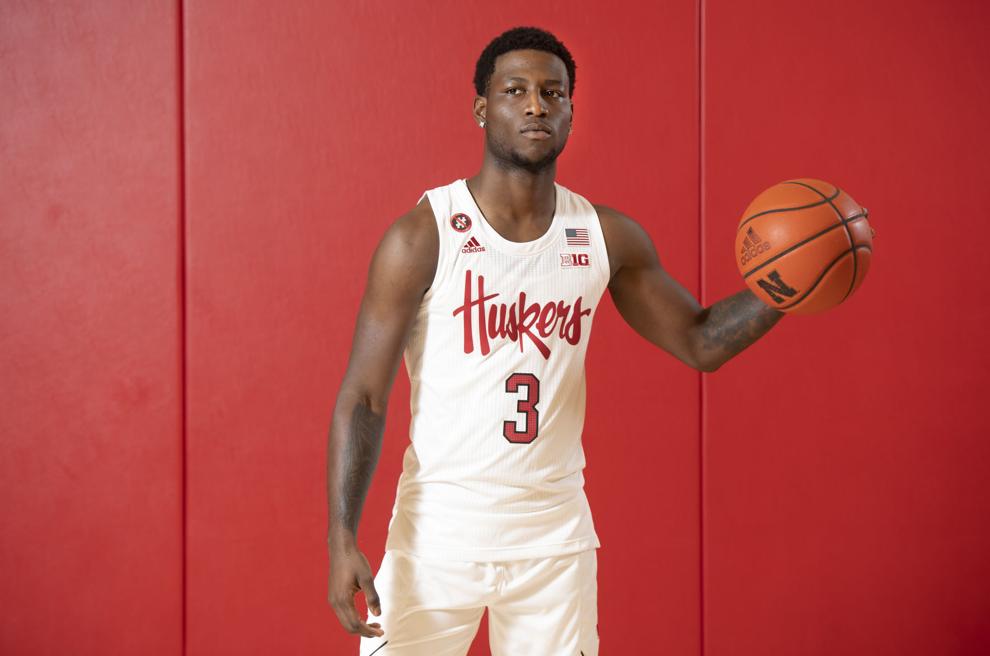 𝙅𝙖𝙘𝙠𝙨𝙤𝙣 𝘾𝙧𝙤𝙣𝙞𝙣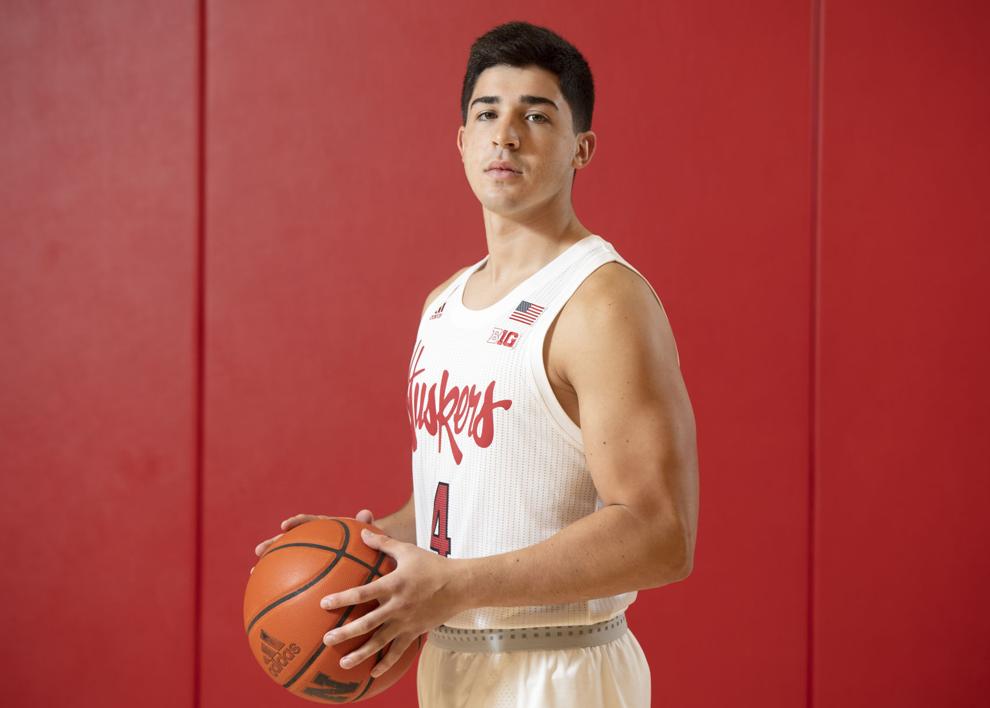 𝘽𝙧𝙮𝙘𝙚 𝙈𝙘𝙂𝙤𝙬𝙚𝙣𝙨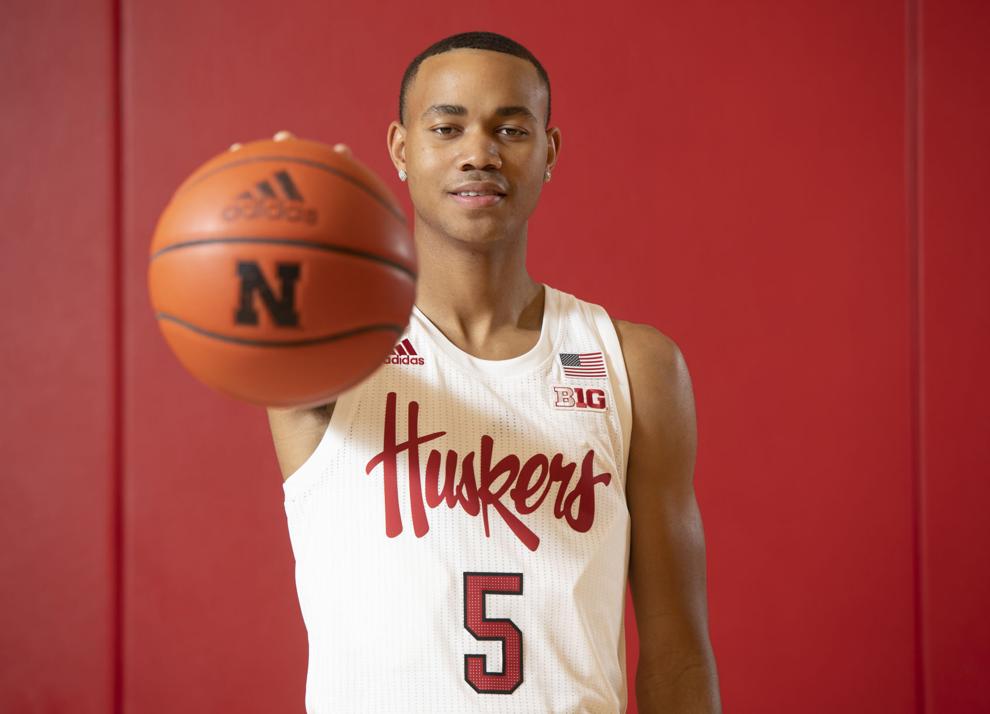 𝙆𝙤𝙗𝙚 𝙒𝙚𝙗𝙨𝙩𝙚𝙧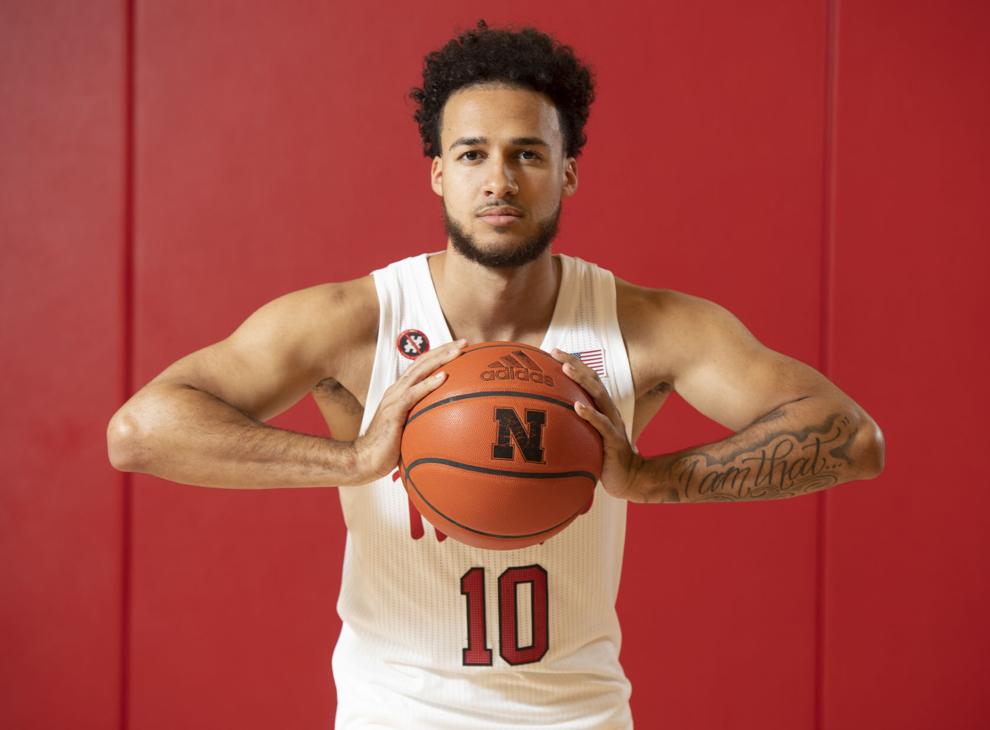 𝙇𝙖𝙩 𝙈𝙖𝙮𝙚𝙣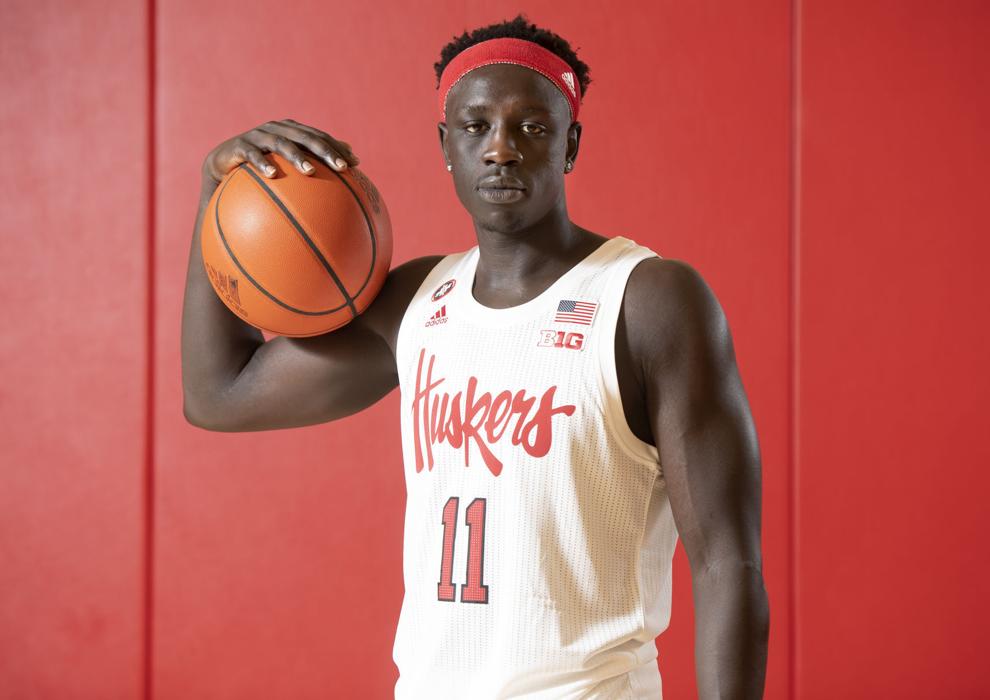 𝙎𝙖𝙢 𝙃𝙤𝙞𝙗𝙚𝙧𝙜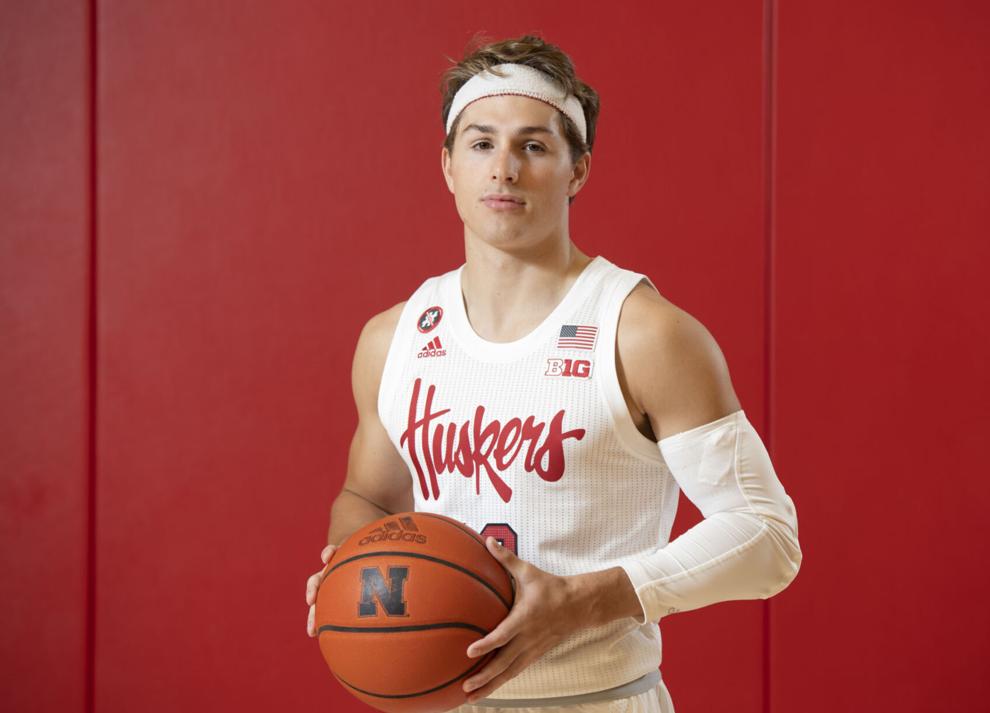 𝘿𝙚𝙧𝙧𝙞𝙘𝙠 𝙒𝙖𝙡𝙠𝙚𝙧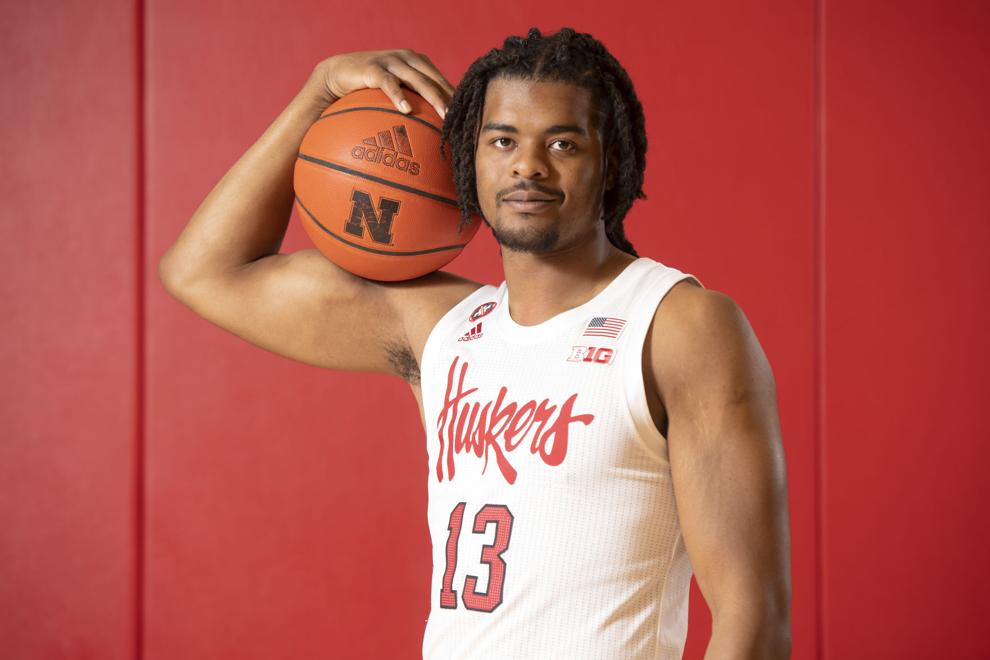 𝙏𝙧𝙚𝙫𝙤𝙧 𝙇𝙖𝙠𝙚𝙨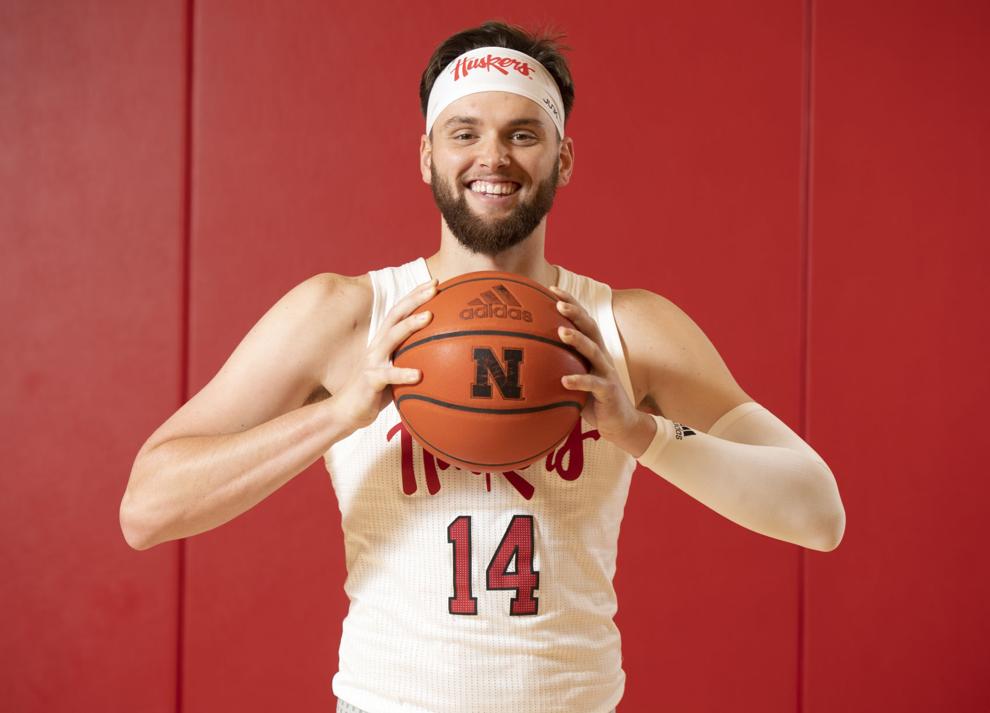 𝘾𝙝𝙧𝙞𝙨 𝙈𝙘𝙂𝙧𝙖𝙬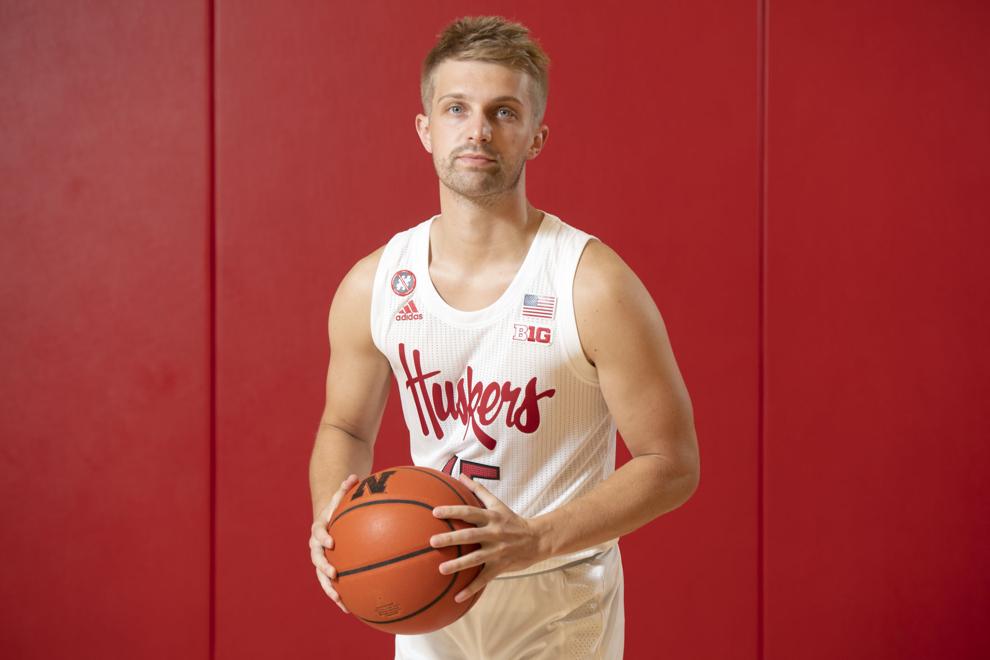 𝙅𝙖𝙘𝙚 𝙋𝙞𝙖𝙩𝙠𝙤𝙬𝙨𝙠𝙞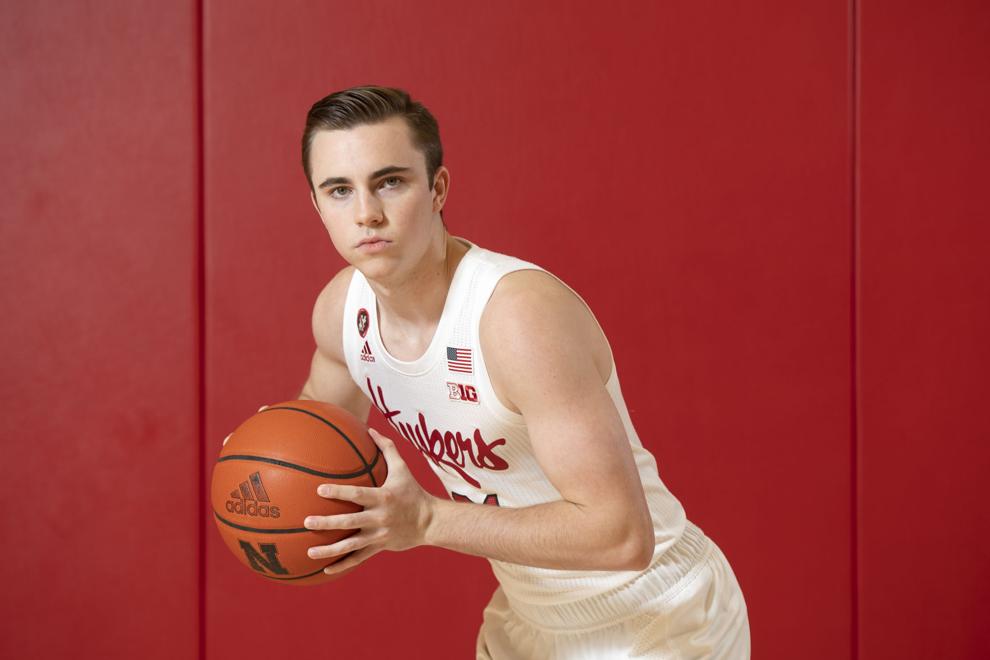 𝙆𝙚𝙤𝙣 𝙀𝙙𝙬𝙖𝙧𝙙𝙨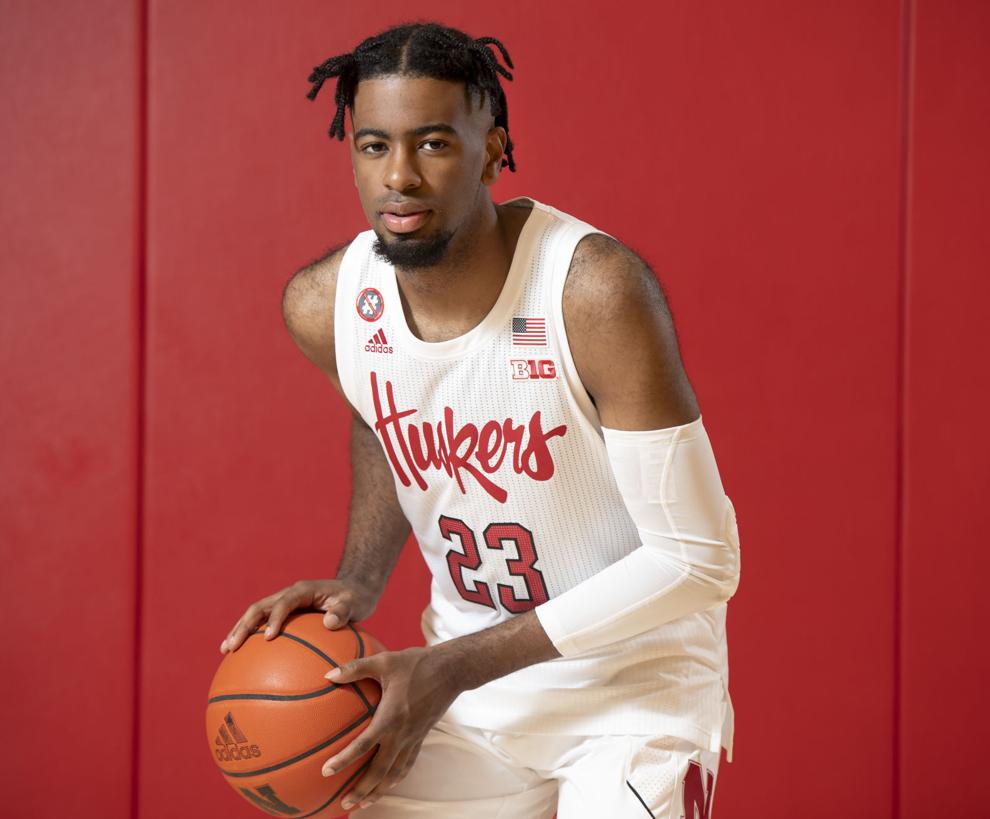 𝙆𝙚𝙞𝙨𝙚𝙞 𝙏𝙤𝙢𝙞𝙣𝙖𝙜𝙖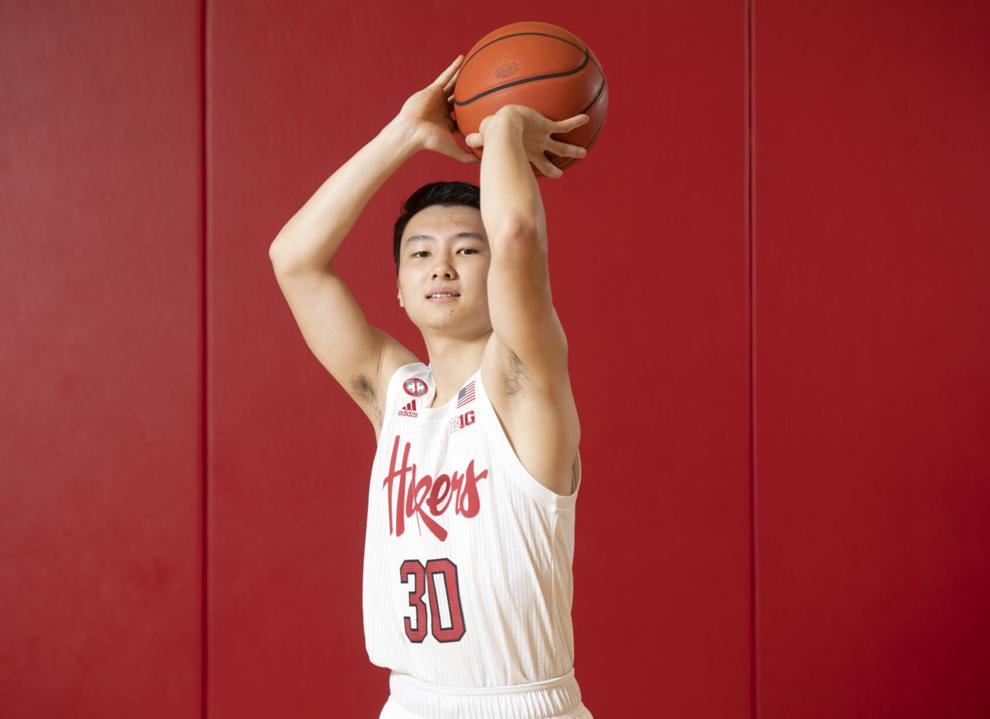 𝙒𝙞𝙡𝙝𝙚𝙡𝙢 𝘽𝙧𝙚𝙞𝙙𝙚𝙣𝙗𝙖𝙘𝙝
𝙊𝙡𝙚𝙜 𝙆𝙤𝙟𝙚𝙣𝙚𝙩𝙨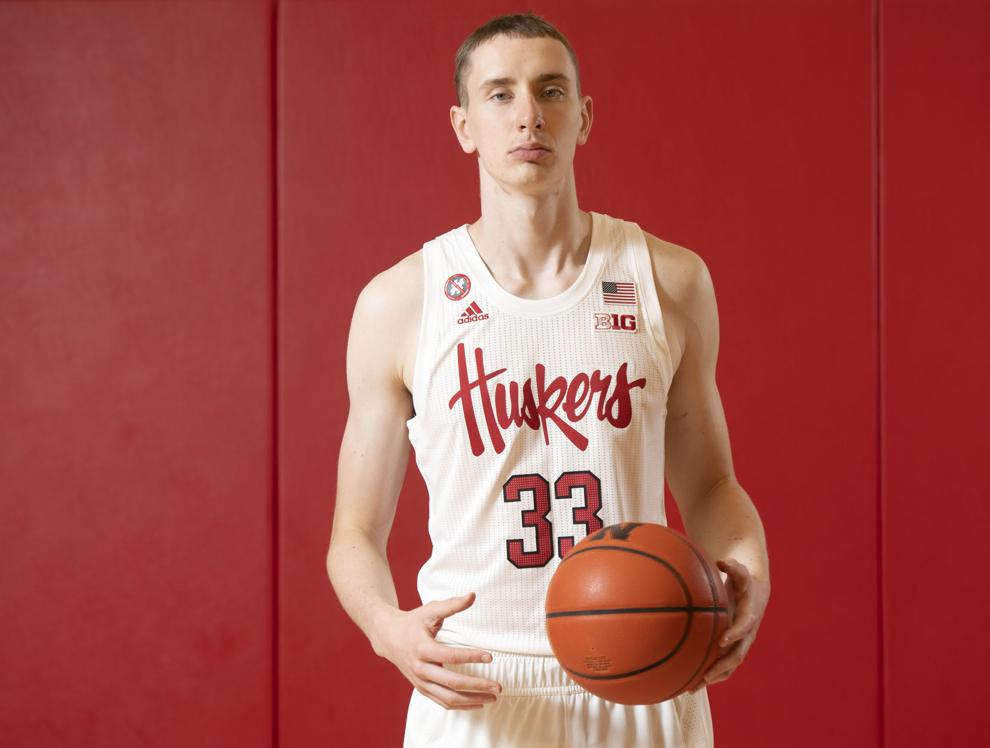 𝙀𝙙𝙪𝙖𝙧𝙙𝙤 𝘼𝙣𝙙𝙧𝙚