Nebraska senior safety Deontai Williams, who's missed the past two games with a knee injury, is practicing this week and may play Saturday.
"Hopefully, he's ready to go. We'll see," Husker defensive coordinator Erik Chinander said. "He's got a lot to do with that. How does he feel? He can be cleared as long as he feels good."
The 6-foot-1, 205-pound Williams leads the Big Ten with four interceptions.
"I'm looking forward to him playing in the football game (Saturday), whether it's a limited amount of snaps or the whole game," Chinander said. "We'll kind of see as the week goes on with him."
"I think the guys want him to play," Chinander added. "I think it allows us to rotate some more guys through, which at this time of the season becomes a big-time asset, especially when you're playing in a physical football game like this. I think it's a good morale boost to the defense and a physical attribute as well."
In Williams' place, redshirt freshman Myles Farmer has started the past two games and played well overall. Before Williams' injury, Farmer was playing in rotation with Williams and sixth-year senior Marquel Dismuke. 
Chinander recognized: Chinander received some pleasant texts Monday night as he was watching film in preparation for Wisconsin.
The texts were regarding Chinander being among 58 nominees for the Broyles Award, which annually is given to the nation's top assistant coach.
Chinander, Nebraska's fourth-year defensive coordinator, doesn't take the news for granted.
"Obviously, I feel very honored to be mentioned with the other group of coaches, and to be considered by the Broyles Foundation and Broyles family," he said. "But, with that being said, usually if things happen in a bad way on defense, that falls directly on me. These types of good things that happen — awards and those types of things — that's a direct reflection of the assistant coaches and players that we have. I know that, and I know I wouldn't be under consideration if we didn't have the type of kids we have and the type of men we have coaching those positions.
"I'm thankful for them as well."
Toure's time winding down: Samori Toure's year at Nebraska is winding down quickly.
The Montana graduate transfer has two games left in his Husker career and now will play them without most of the offensive staff that recruited him to Lincoln.
"It's crazy. It feels like I just got here. The season's went by pretty fast. My time here went by fast. But I'm just looking to finish this out strong and hopefully set a foundation for the team next year."
Toure is seventh in the Big Ten with 718 receiving yards and leads the league in yards per catch (21.8). He needs 269 yards in the final two games to break Stanley Morgan Jr.'s single-season record of 986 yards and 282 to post the first 1,000-yard receiving season in school history.  Toure will crack the top 10 single-season receiving marks with 71 yards over the final two games.
"I would say it's definitely worked out. I'm always wanting to accomplish more," Toure said of coming to Nebraska. "I wish I could have done more through that middle stretch of the season for sure, but I came here to do my best and help the team as much as I can and I feel like I've been able to help the team." 
Shrine Bowl invite: Toure has been invited to play in the Shrine Bowl, which is one of the most prestigious postseason all-star games for college players. 
It's a chance to play against quality competition — not that it's been in short supply for Toure this year in the Big Ten, especially with top defenses in Wisconsin and Iowa still on the schedule — and to get in front of a ton of NFL personnel at the same time. 
The Shrine Bowl is on Feb. 3 in Las Vegas. 
The turning point in every Nebraska football game in 2021
𝙏𝙝𝙚 𝙙𝙤𝙪𝙗𝙡𝙚 𝙥𝙚𝙧𝙨𝙤𝙣𝙖𝙡 𝙛𝙤𝙪𝙡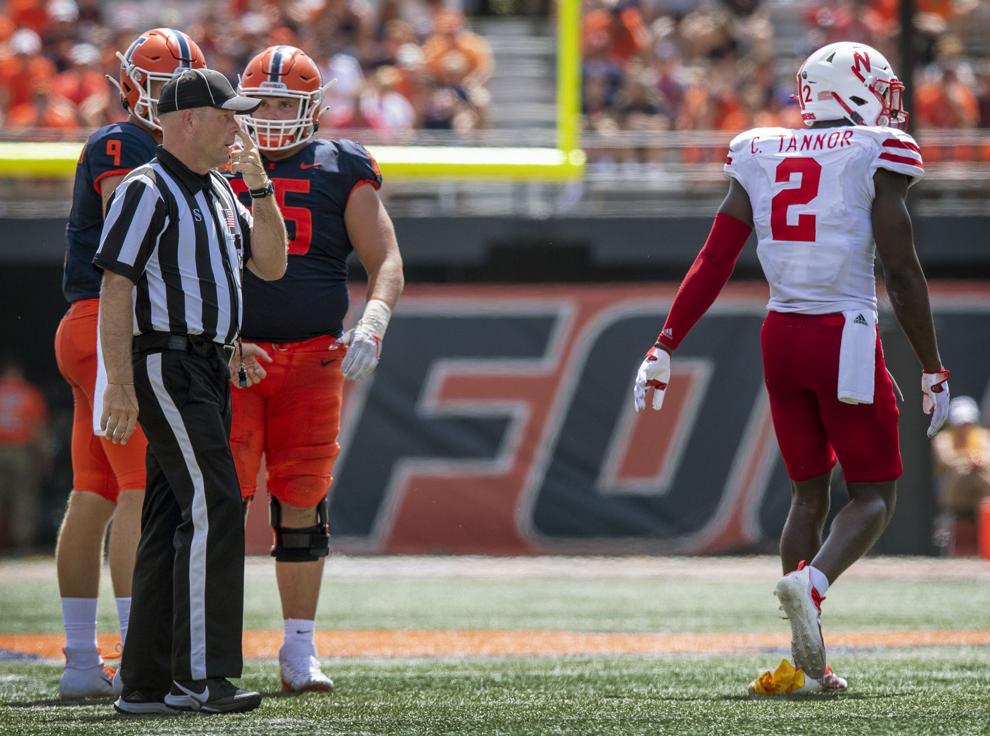 𝙏𝙪𝙧𝙣𝙚𝙙 𝙖𝙬𝙖𝙮 𝙗𝙮 𝘿𝙞𝙨𝙢𝙪𝙠𝙚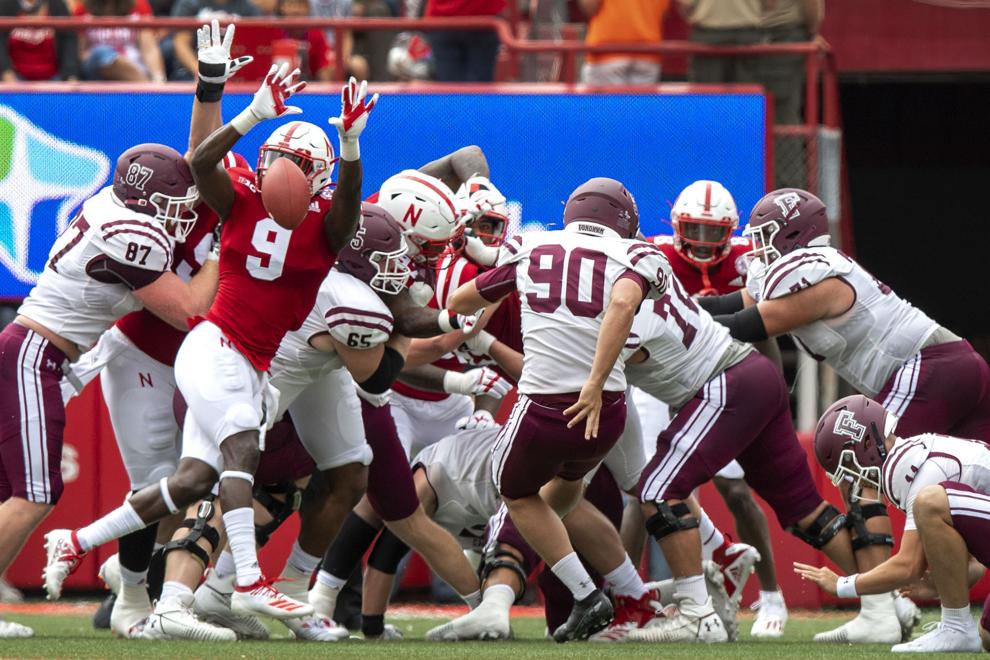 𝘾𝙪𝙡𝙥'𝙨 𝙢𝙞𝙨𝙨 𝙛𝙡𝙞𝙥𝙨 𝙜𝙖𝙢𝙚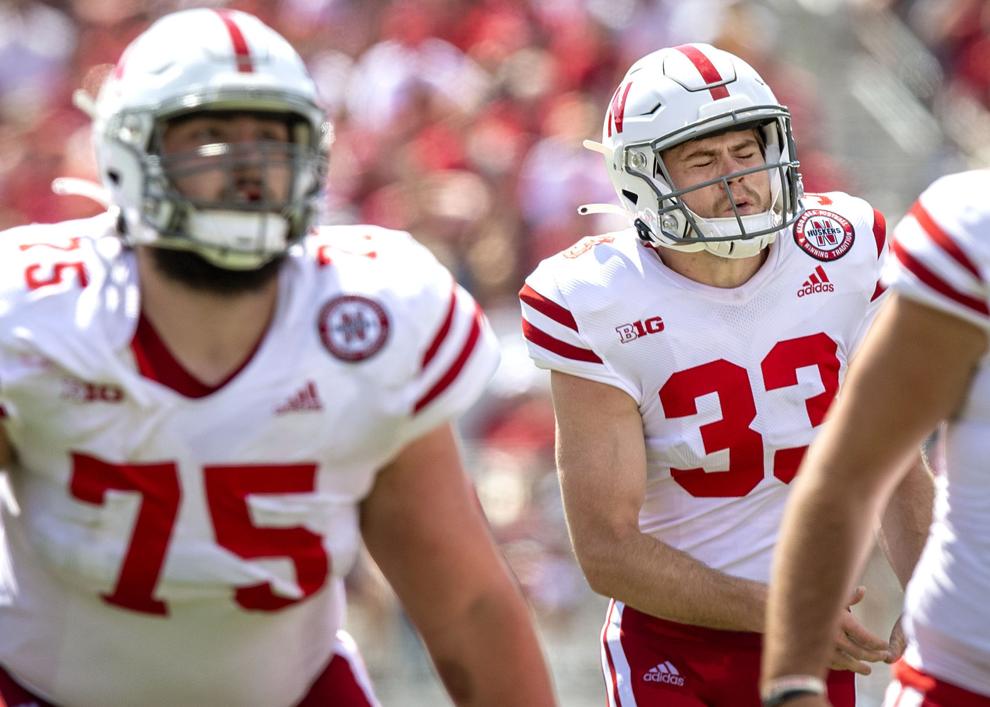 𝙊𝙣𝙚 𝙙𝙞𝙨𝙖𝙨𝙩𝙧𝙤𝙪𝙨 𝙥𝙪𝙣𝙩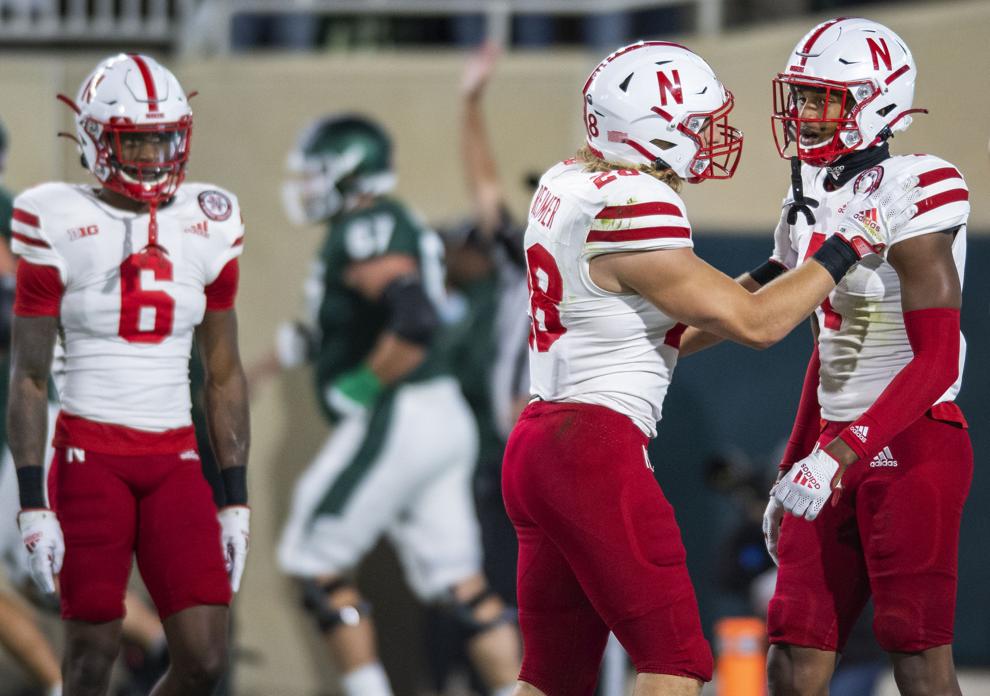 𝘿𝙤𝙢𝙖𝙣𝙣, 𝙏𝙝𝙤𝙢𝙖𝙨 𝙘𝙤𝙢𝙗𝙞𝙣𝙚 𝙛𝙤𝙧 𝙩𝙪𝙧𝙣𝙤𝙫𝙚𝙧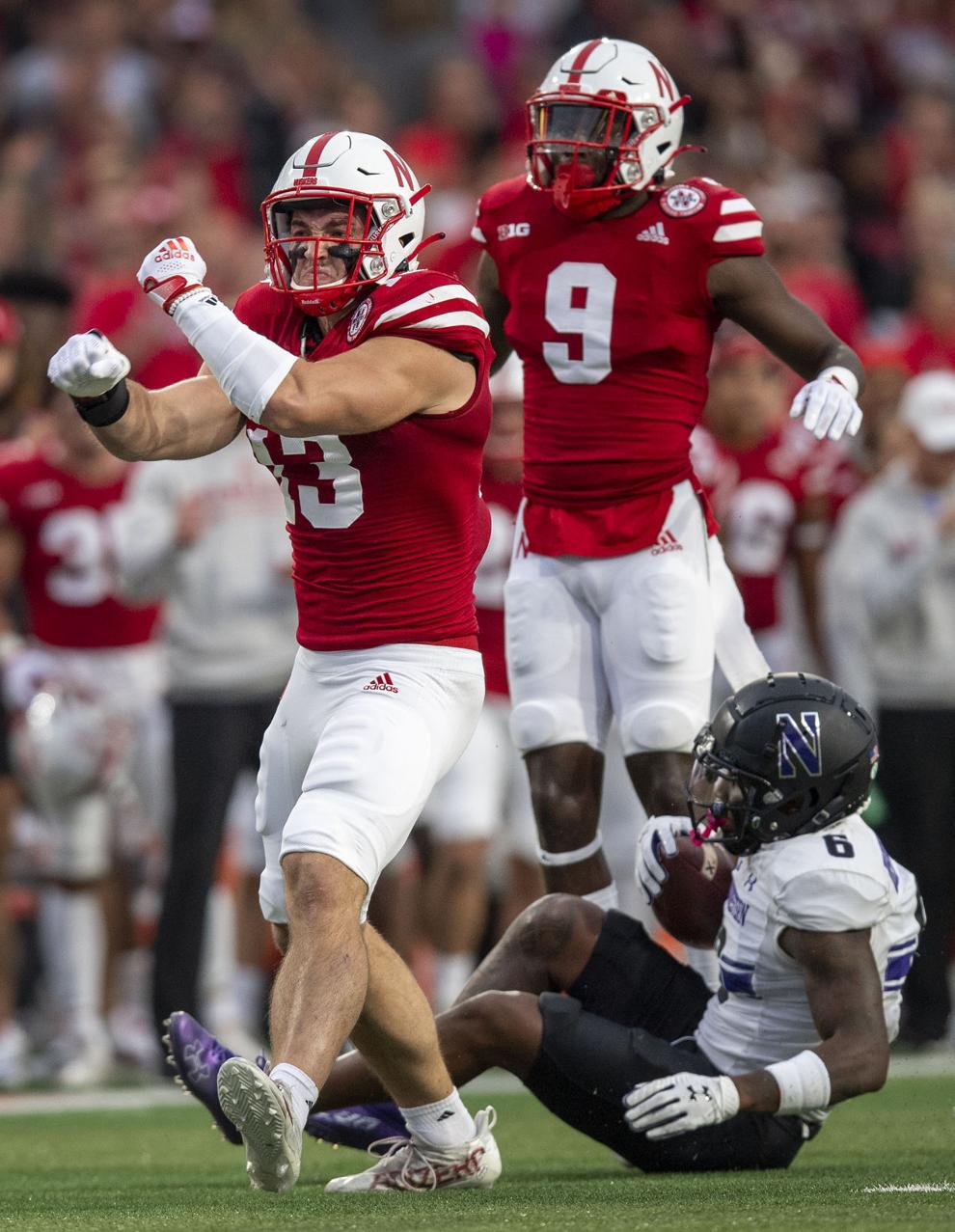 𝙈𝙖𝙧𝙩𝙞𝙣𝙚𝙯'𝙨 𝙡𝙖𝙩𝙚 𝙛𝙪𝙢𝙗𝙡𝙚 𝙨𝙥𝙤𝙞𝙡𝙨 𝙪𝙥𝙨𝙚𝙩 𝙗𝙞𝙙
𝘼𝙣 𝙪𝙣𝙩𝙞𝙢𝙚𝙡𝙮 𝙨𝙩𝙪𝙢𝙗𝙡𝙚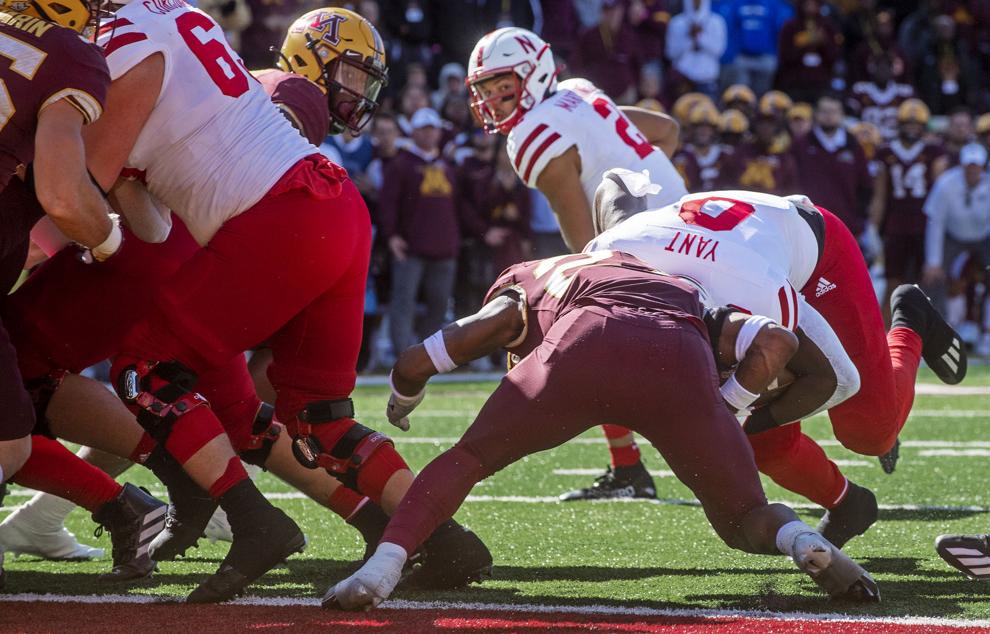 𝙅𝙪𝙨𝙩 𝙖 𝙗𝙞𝙩 𝙤𝙪𝙩 𝙤𝙛 𝙧𝙚𝙖𝙘𝙝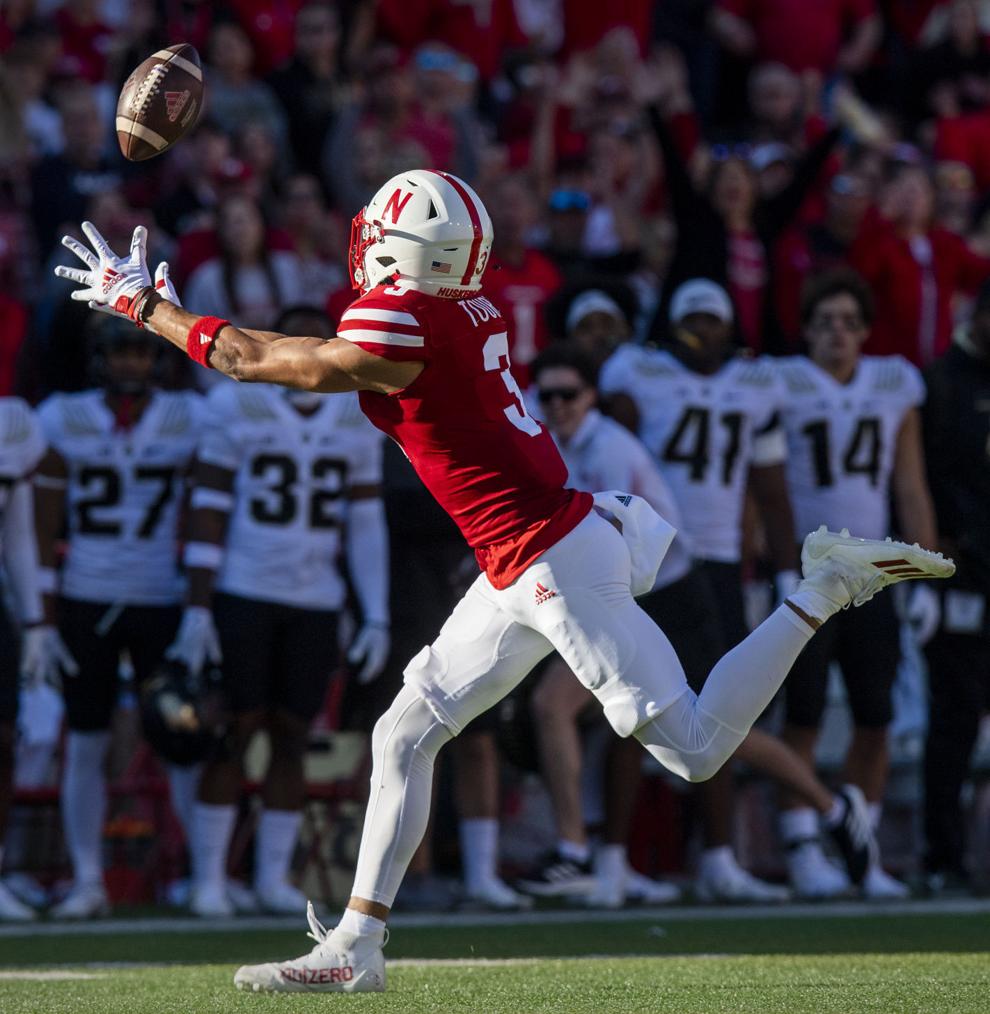 𝙁𝙧𝙤𝙨𝙩'𝙨 𝙛𝙞𝙚𝙡𝙙 𝙜𝙤𝙖𝙡 𝙜𝙖𝙢𝙗𝙡𝙚 𝙙𝙤𝙚𝙨𝙣'𝙩 𝙥𝙖𝙮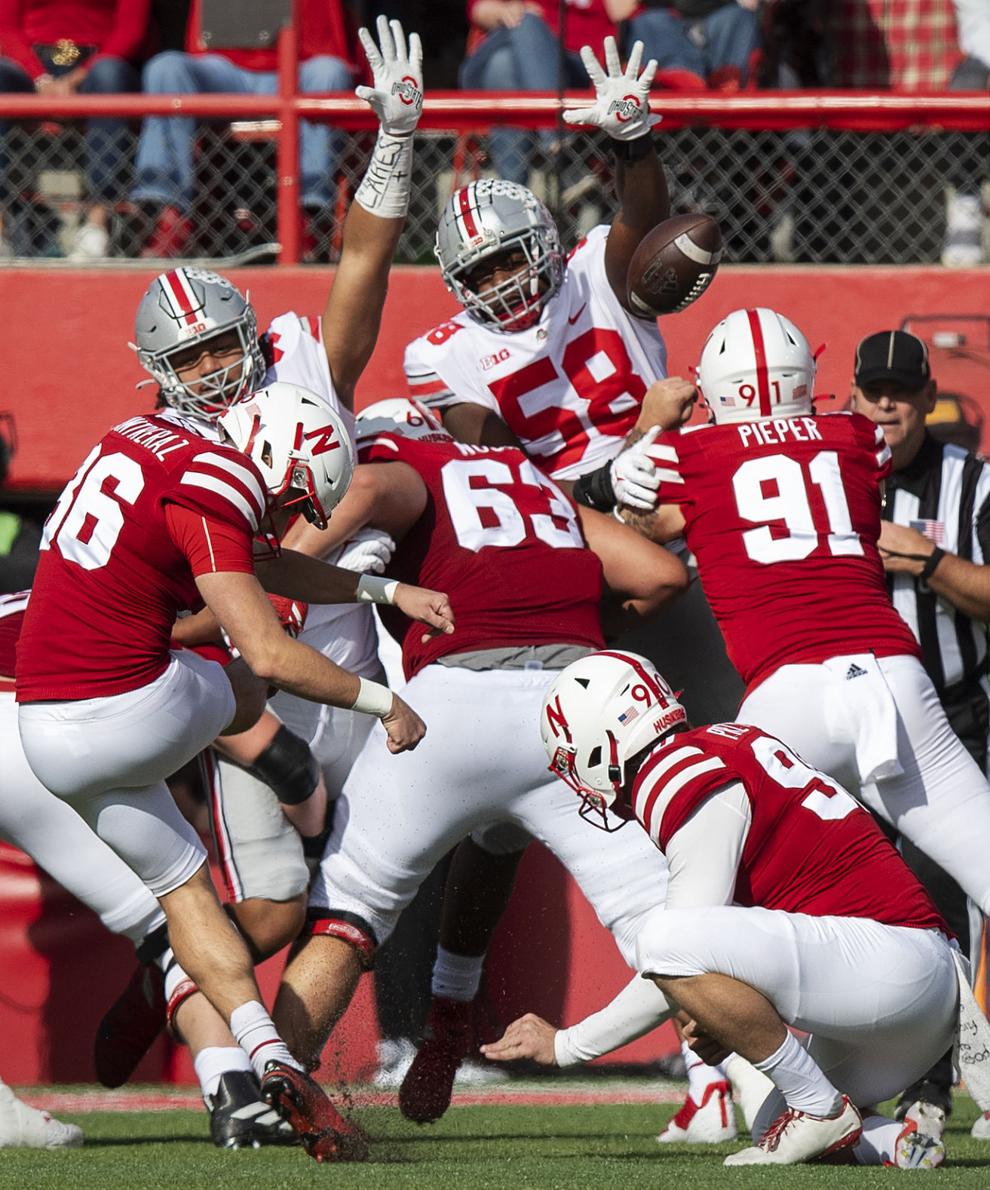 𝘿𝙞𝙙𝙣'𝙩 𝙩𝙖𝙠𝙚 𝙡𝙤𝙣𝙜 ...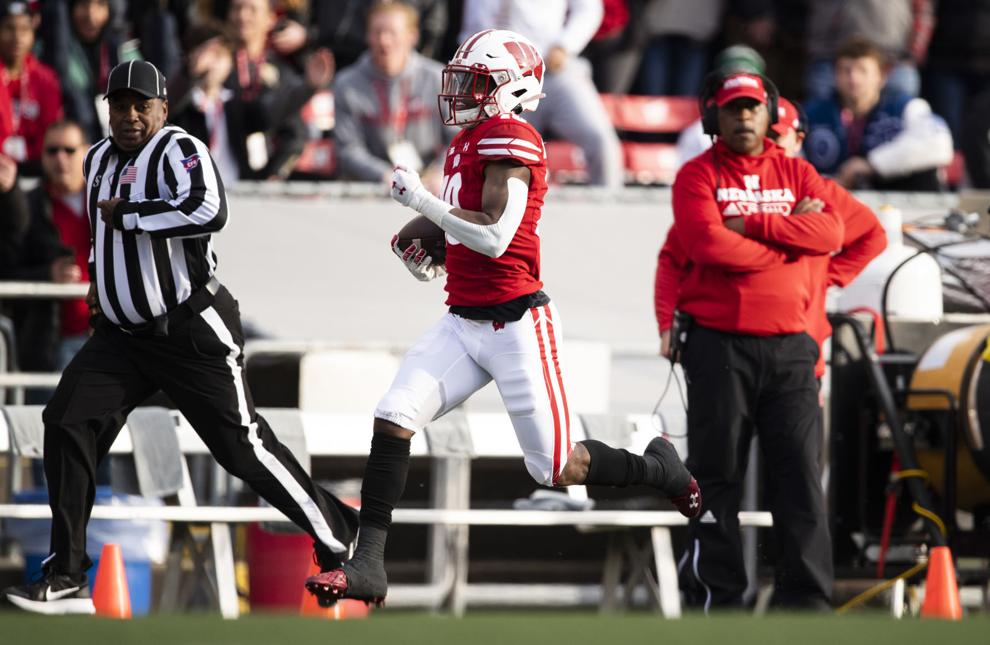 𝙎𝙥𝙚𝙘𝙞𝙖𝙡 𝙩𝙚𝙖𝙢𝙨 𝙨𝙩𝙧𝙞𝙠𝙚𝙨 𝙤𝙣𝙚 𝙡𝙖𝙨𝙩 𝙩𝙞𝙢𝙚