Nebraska pushed through its fourth practice of preseason football camp Monday. 
The hardcore grind of August hasn't quite arrived in the Husker camp. In a couple of weeks, the mental and physical toll will mount — yes, even in this day and age of less tackling to the ground and far fewer practices in general than there was, say, a decade ago.
If the Husker defense's energy is fading in a practice, it can count on a boost from sophomore outside linebacker Garrett Nelson.
"Garrett is probably the most vocal guy," junior inside linebacker Chris Kolarevic said. "He's going to be the rah-rah guy who gets everybody going, which is awesome. It's awesome when the energy is lacking a little bit, he's going to step up. He's going to be saying, 'Hey, we've got to get going. Let's go.'"
Senior outside linebacker JoJo Domann also makes his voice heard. 
"JoJo's been awesome as a leader," Kolarevic said. "I think he's really stepped up this year and kind of figured out his role as a leader, and I think he's done a good job of bringing new guys along, bringing younger guys along and kind of being a mentor to younger guys.
"It's not just (Nelson and Domann). It's been a lot of different guys." 
Nebraska's defense returns eight of its top 10 tacklers. It's a unit with ample experience at all three levels, and that experience apparently is showing.
"It's just being quicker with our checks," Kolarevic said of the unit's improvement since spring ball. "I think it's being quicker with our assignments. We know what we're doing. We understand the playbook. But I think it's just being that little step quicker, and we're just going to keep continuing to get a little bit better every day with that."
Strong mind, strong body: With plenty of time on his hands in 2020, Kolarevic worked on his mind as much as his body.
The practice of doing yoga and meditation is something the Northern Iowa transfer linebacker has brought with him to Nebraska, and it's helped him be sharp in the first few August workouts, he said.
Kolarevic transferred to Nebraska in January after not playing football in 2020. The FCS postponed its fall 2020 season to the spring of 2021 because of the pandemic, giving the 6-foot-1, 230-pounder a chance to heal his body and strengthen his mind.
"I think the biggest thing for me, I've been in college football for a while, and the season I know is going to be a grind. It's going to be a long five months," Kolarevic said. "It's going to be fun, but at the same time it's a day in, day out grind and you have to get your mind right to be ready to go."
Physically, Kolarevic said, he picked up Nebraska's defense quickly after arriving on campus. The summer allowed him to work more on the mental side.
"I think physically I feel really ready to go," Kolarevic said. "My body feels awesome, I feel athletic, I feel explosive, I feel fast." 
Rotation plan: Nebraska inside linebackers coach Barrett Ruud wasn't ready to get into specifics about what the rotation of his unit will look like in terms of game reps. After all, NU is only four practices into camp.
But he emphasized there definitely will be a rotation involving more than just the two starters. 
"I think anymore, in this conference with as many snaps as you play on defense — and with the desire to play guys on special teams — we have to play more than two guys," the coach said. "I think that's a big deal. What that rotation is going to be, I can't say yet. But we're going to have a rotation." 
The top three players in his group figure to be, in no certain order, Kolarevic, Luke Reimer and Nick Henrich. 
In addition, "Garrett Snodgrass has done a really good job so far," Ruud said. "Eteva (Mauga-Clements), he's really coming along. Jackson (Hannah) has played well. But I think we're still looking for more guys who have that trust factor to go out there if somebody breaks a chinstrap or something like that, to go out there on the field and make plays.
"We're still developing. But I'm very happy with that next group." 
Pads Thursday: New NCAA rules this year have extended the acclimatization period for teams in preseason camp and limited the number of days that teams can practice in full pads and have full contact.
Monday, Nebraska was in helmets and shoulder pads. The Huskers are off on Tuesday and have one more day in shells on Wednesday and then can transition to full pads from there.
The new rules call for camp practices to include nine padless practices, eight in shells and eight in full pads. Teams can't have more than two fully padded days in a row and live tackling is limited to a maximum of 90 minutes per fully padded practice.
NU's plan beginning Thursday is to alternate days between full pads and shells.
— Parker Gabriel, Steven M. Sipple and Chris Basnett
A look at the 2021 Nebraska football schedule
Week 0 /// Illinois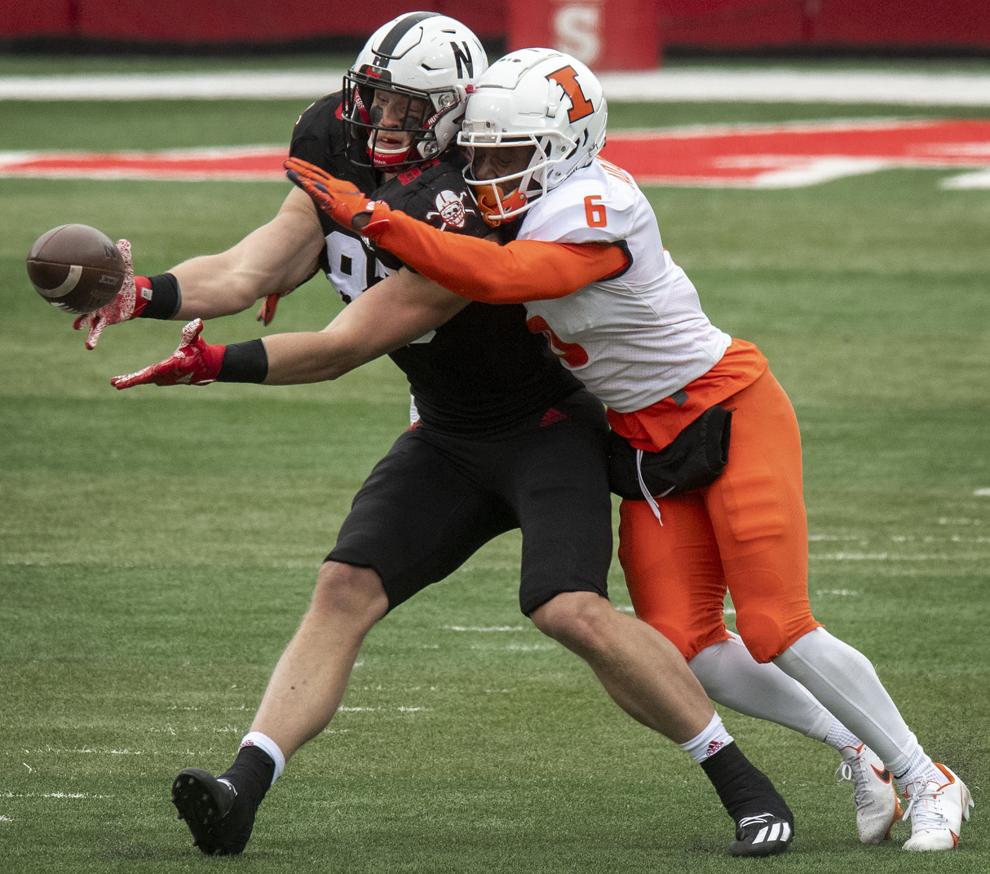 Last time the Huskers and Illini played: Illinois 41, Nebraska 23 (2020)
All-time series: Nebraska leads, 11-4
Week 2 /// Buffalo
Buffalo in 2020: 6-1 (5-0 in MAC)
Last time the Huskers and Bulls met: No previous matchups
Week 3 /// at Oklahoma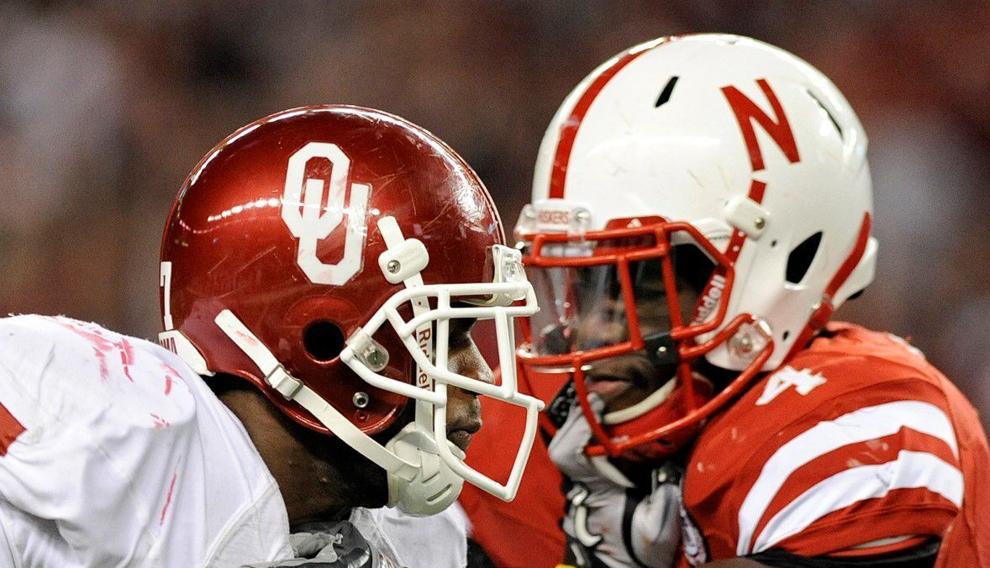 Oklahoma in 2020: 9-2 (6-2 Big 12)
Last time Huskers and Sooners played: Oklahoma 23, Nebraska 20 (Dec. 5, 2010, Big 12 Championship)
All-time series: Oklahoma, 45-38-3
Week 4 /// Michigan State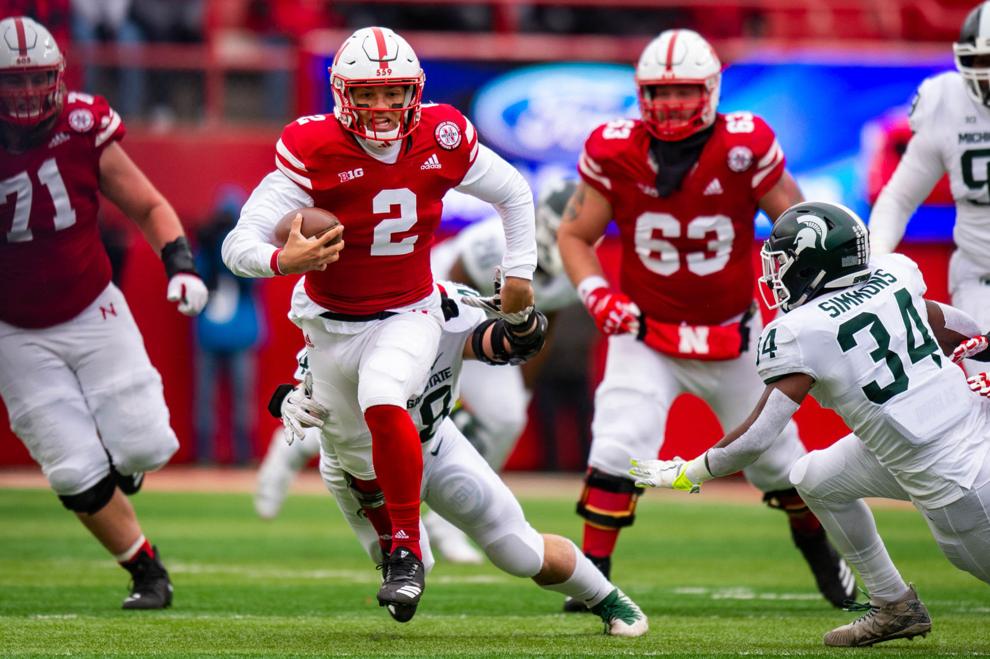 Where: East Lansing, Michigan
Michigan State in 2020: 2-5
The last time the Huskers and Spartans played: Nebraska 9, Michigan State 6 (Nov. 17, 2018)
All-time series: Nebraska leads, 9-2
Week 5 /// Northwestern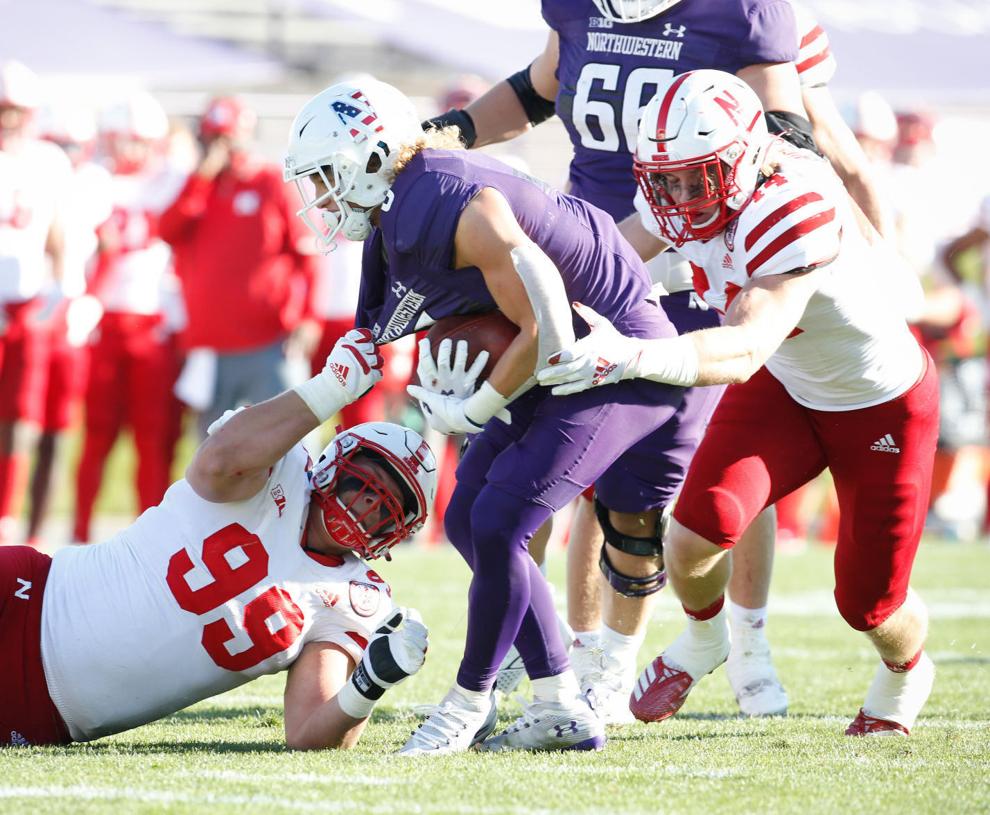 Northwestern in 2020: 7-2, Big Ten runner-up
The last time the Huskers and Wildcats met: Northwestern 21, Nebraska 13 (Nov. 7, 2020)
All-time series: Nebraska leads, 8-6
Week 6 /// vs. Michigan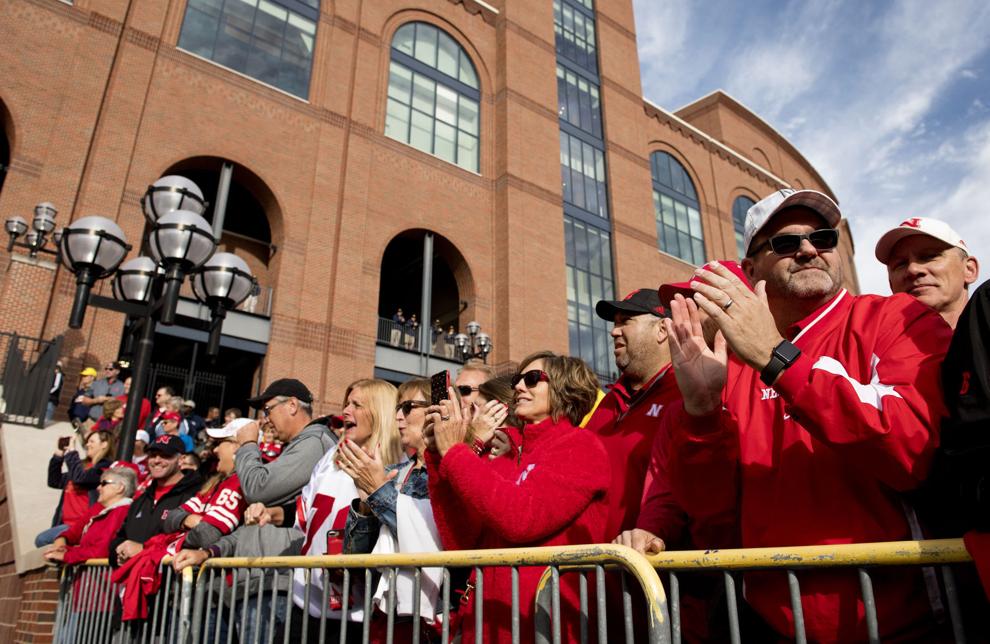 The last time the Huskers and Wolverines played: Michigan 56, Nebraska 10 (Sept. 22, 2018)
All-time series: Michigan leads, 5-4
Week 7 /// at Minnesota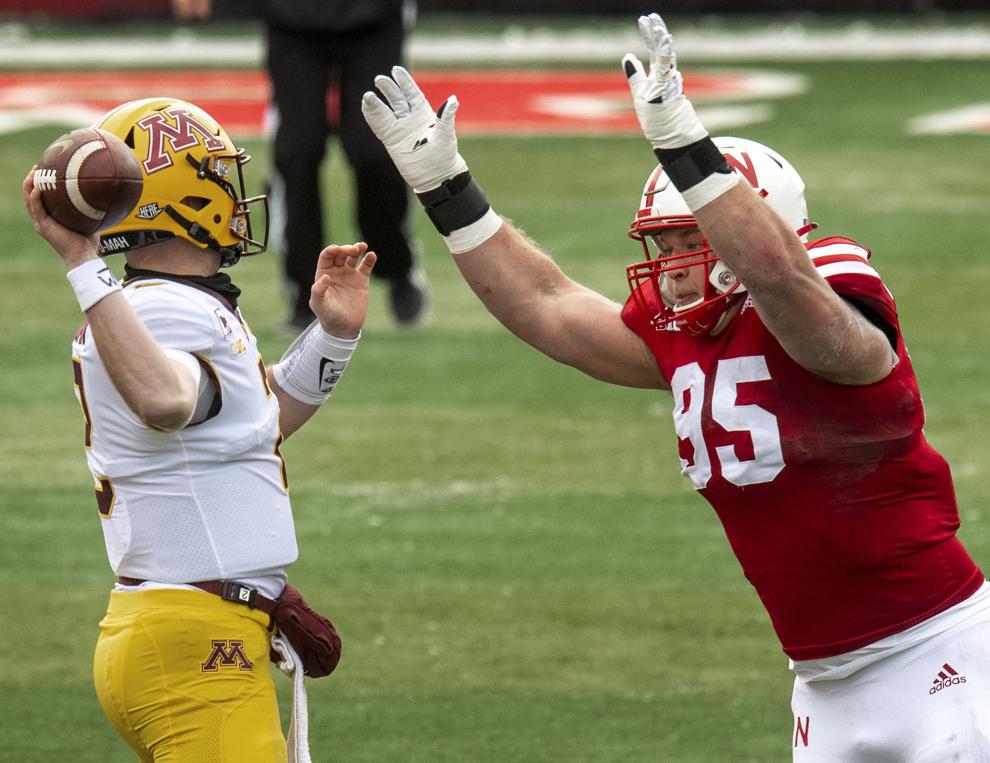 The last time the Huskers and Gophers played: Minnesota 24, Nebraska 17 (Dec. 12, 2020)
All-time series: Minnesota, 34-25-2
Week 9 /// Purdue
The last time the Huskers and Boilermakers met: Nebraska 37, Purdue 27 (Dec. 5, 2020)
All-time series: Nebraska leads, 5-4
Week 10 /// Ohio State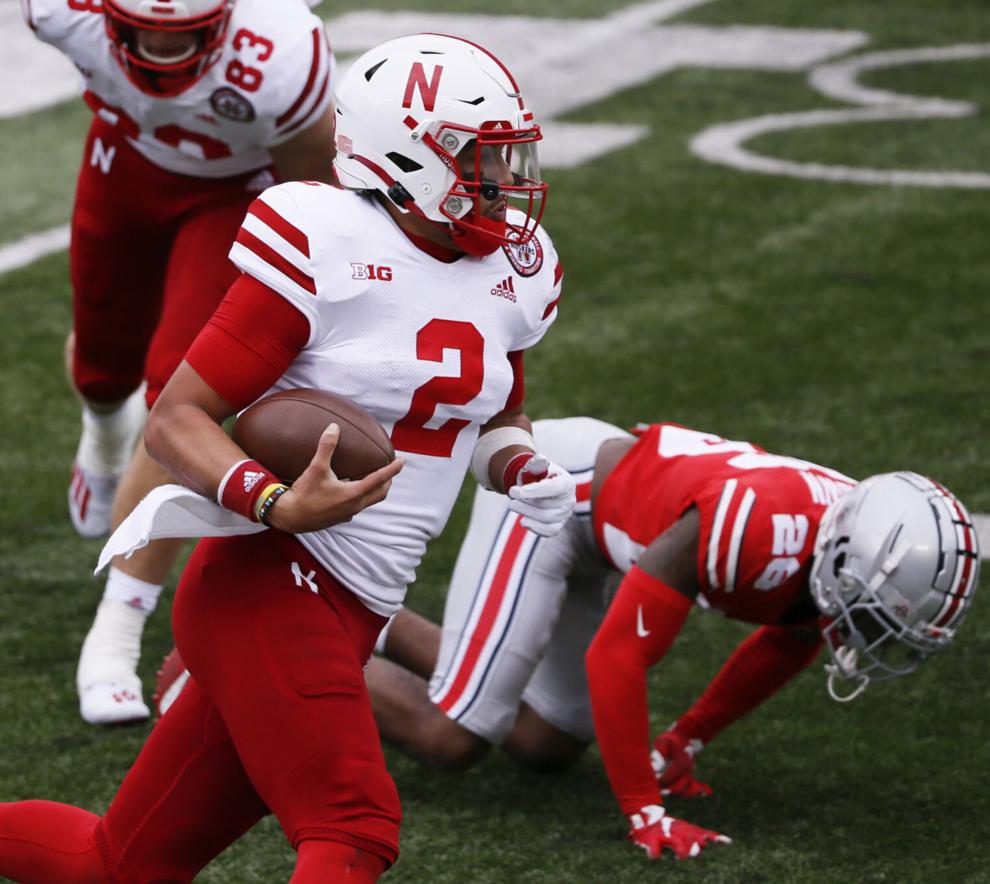 Ohio State in 2020: 7-1 (national runner-up)
The last time the Huskers and Buckeyes met: Ohio State 52, Nebraska 17 (Oct. 24, 2020)
All-time series: Ohio State leads, 8-1
Week 11 /// Southeastern Louisiana
Southeastern Louisiana in 2020: 2-2 (split-schedule concludes in April)
The last time the Huskers and Lions met: No previous matchups
Week 12 /// at Wisconsin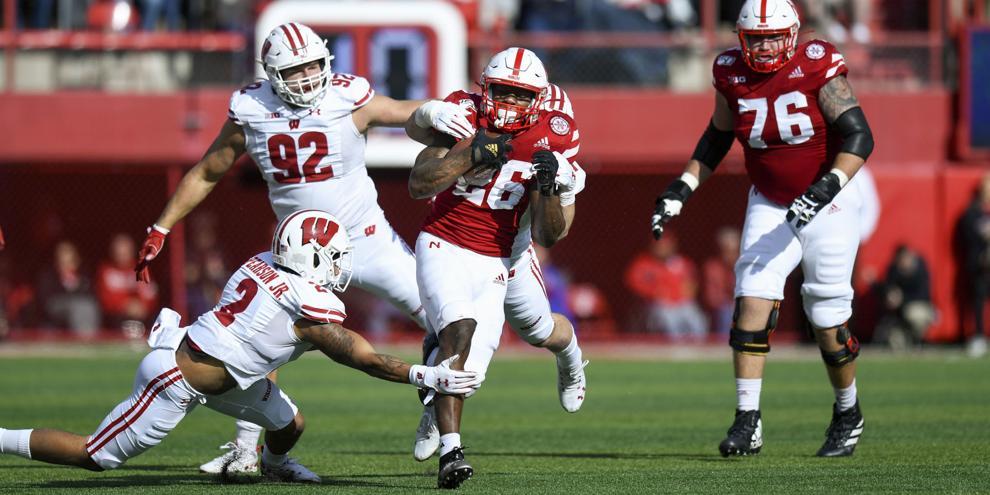 Where: Madison, Wisconsin 
The last time the Huskers and Badgers met: Wisconsin 37, Nebraska 21 (Nov. 16, 2019)
All-time series: Wisconsin leads, 10-4
Week 13 /// Iowa
The last time the Huskers and Hawkeyes met: Iowa 26, Nebraska 20 (Nov. 27, 2020)
All-time series: Nebraska leads, 29-19-3
Week 1 ➡️ Fordham
Fordham in 2020: 2-1 (shortened by COVID-19)
Last time the Huskers and Rams met: No previous matchups