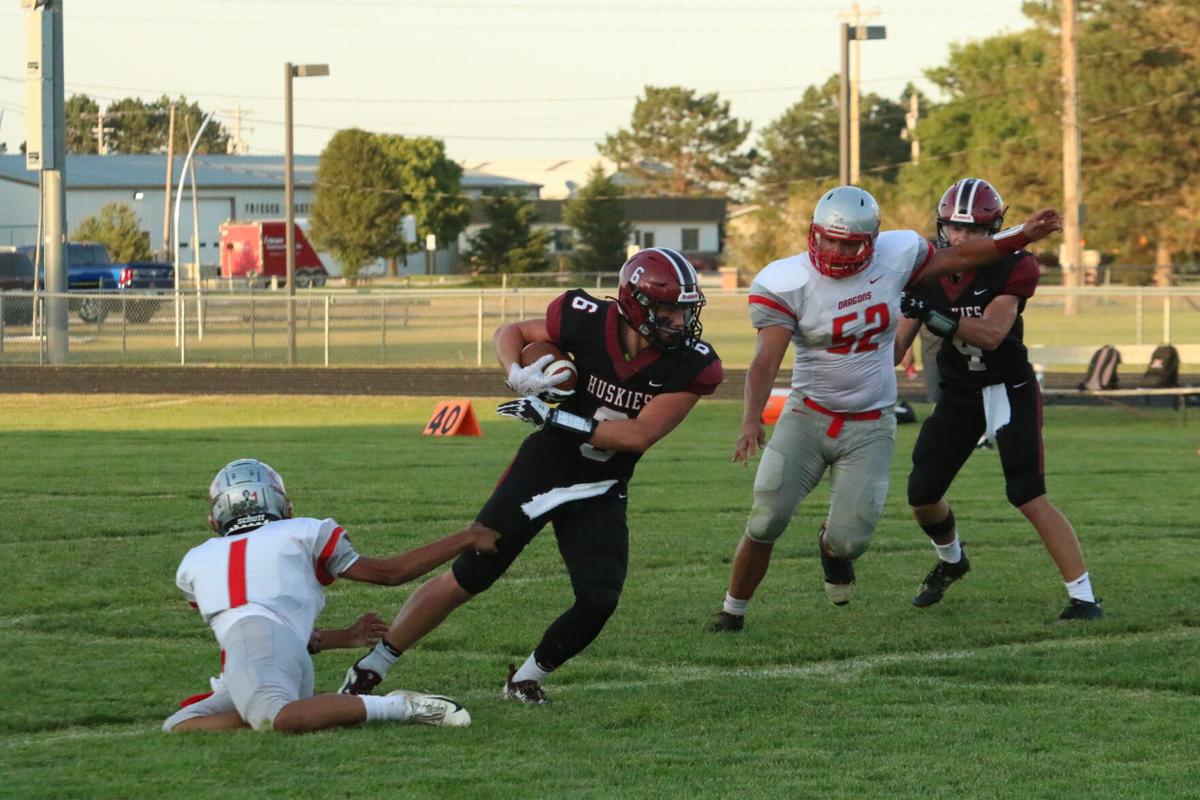 HENDERSON – When Midland University head football coach Jeff Jamrog walked through the door of Heartland Community School in Henderson armed with a scholarship offer for Nolan Boehr, it really made an impression on the Huskie senior.
"That was crazy because I wasn't expecting it," Boehr said of the meeting. "I had a recruiting visit the weekend before but I had to leave early for a basketball game, so I didn't get to talk to the coaches much. But he (Jamrog) talked with me for an hour about the program and what he sees in me."
The chat with Jamrog went well. Really well, actually. And on Feb. 3, Boehr made things official when he signed to continue his education and football career with Midland. He chose the Warriors' program over others like Morningside College and Concordia University.
"They have a winning program over there, and their coaches' philosophy and what they believe in as a football team and as a college are right in line with what I believe in," Boehr said of why he went with Midland. "They were always just more involved in getting to know me more than everyone else."
The 6-foot, 195-pound Boehr has the freedom to begin at either offense or defense in Fremont, but said he wants to start at middle linebacker. He'd like to get his weight up to around the 210 range.
"I just like throwing my head into someone and filling hard," Boehr said with a smile about playing 'backer. "I'm not quick enough or fast enough to really be on the offensive side, so hopefully I'll put on some muscle and contribute some on defense."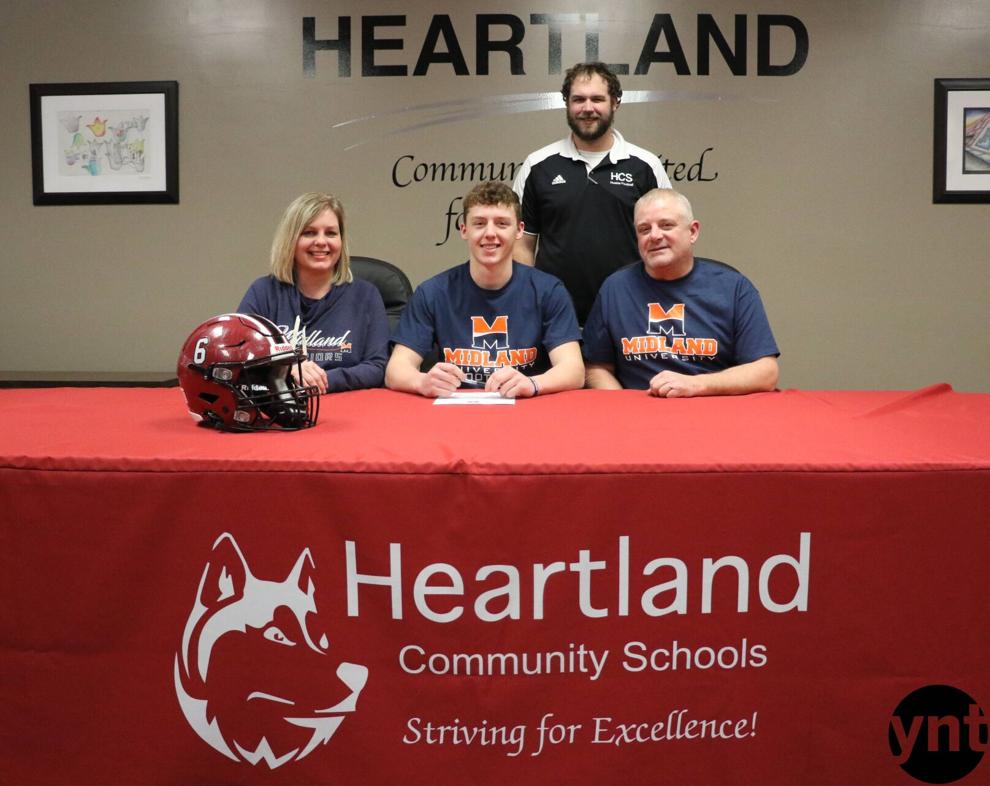 Boehr was one of the top tacklers in the York News-Times' coverage area for multiple seasons. He racked up 216 stops in his four-year career in Henderson and also was a tough, physical running back to bring down on offense. Boehr rushed for 1,637 yards and 23 touchdowns as a Huskie.
Boehr's older brother, Connor, a Heartland graduate a current Morningside College defensive lineman, helped him out during the recruiting process.
"I got the ins and outs from him (Connor) so I'm not going into this blind," Nolan said. "I know what kind of a commitment this is going to be and how everything kind of works, so it was really nice having him around."
Both Nolan and Connor have battle adversity in their athletic careers. Nolan was diagnosed with diabetes when he was a first grader, which was around eight months after Connor was diagnosed.
It hasn't been a big deal, Nolan said. He can still ball on the field.
"It's something I take pride in, keeping my blood sugars perfect. My averages are insanely good," Nolan said. "I like being a role model and being more responsible than the average elementary or junior high kid."
Boehr watches what he eats, what he does and pretty much lives life while making sure his levels don't get too high or low. During football or basketball games, Boehr's parents have his medical supplies with them just in case he needs them.
"If you regulate it and watch what you eat, it's fine to deal with," Boehr said. "There have definitely been moments where there's a bad week where everything is just out of whack for whatever reason, but my mom is really good about seeing patterns and adjusting hourly dosages or whatever."
Being a diabetic hasn't slowed Boehr on the field. He got his 100th tackle of the season on the last play of his high school career against Ravenna. That was a cool moment for him and his teammates.
"That was special for me. Running off the field with the whole team knowing I had just gotten 100 was awesome," he said. "That day I texted my dad that I was 19 tackles away from it. I told him it was kind of a big number but I thought I could do it."
Boehr racked up the tackles and fun memories as a Huskie. Now he'll do the same at Midland.