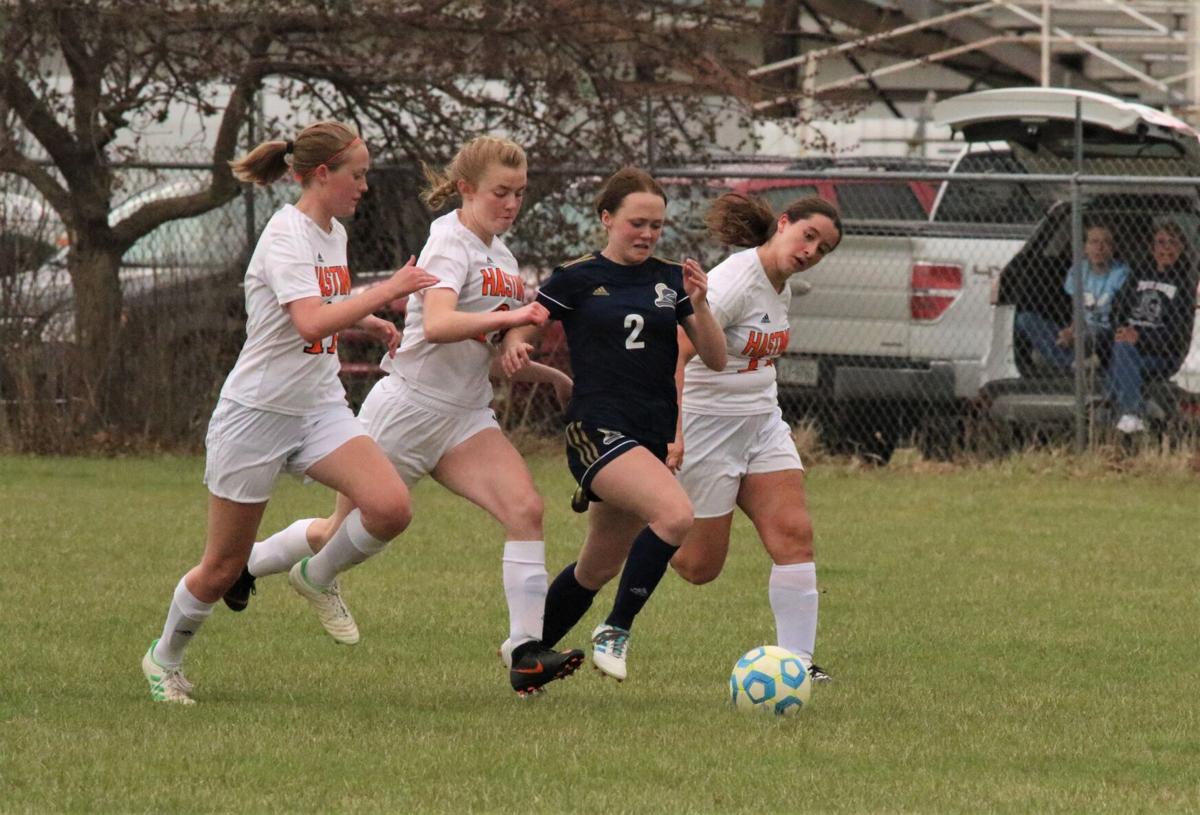 YORK – The process of putting together an effective offense on the soccer field is a slow one for the York Duke girls' soccer team.
At the start of the season York had nine players on the field who never played a minute of varsity soccer and that inexperience is affecting York in trying to put together offensive opportunities on the field.
York (1-5) did a much better job sending the ball to the middle of the field on Tuesday night, but still just managed one shot in a 4-0 loss to the Hastings Tigers at the York Cornerstone Sports Complex.
"The one thing that we saw that we worked a lot on the last couple of practices is sending the through ball into the middle and communicating and I thought the girls did an amazing job," said York head coach Andrew Gowins. "We were crashing the goal and playing much more aggressively. It was a much improved outing than from our last game."
Hastings (4-3) took a 1-0 lead with 24:05 showing on the clock in the first half when sophomore Nizel Espinoza Nunez blasted a 12-yard rocket past York keeper Cassidy Cole.
York's defense which has been under fire all year long held down the fort to the second half when Gowins even realized they were starting to show heavy legs.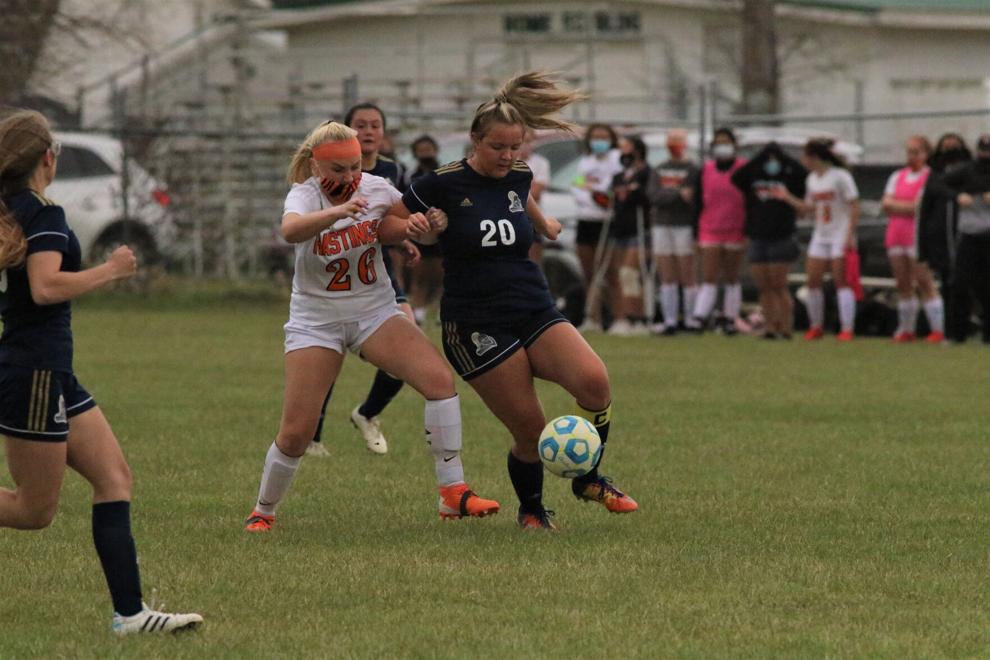 "We've noticed even the last couple of games that we just don't have that pep in our step that we had earlier. I just maybe need to do a better job of substituting and giving the girls a few more breaks," said Gowins. "They just seemed a little heavy on the legs."
Hastings scored three times in the second half as Nunez added two more for the hattrick sandwiched around a goal from junior Leah Krings. Those three goals all came in an 18-minute span of time.
The Tigers finished with 19 shots and Cole had nine saves to two for Avery Wiemer.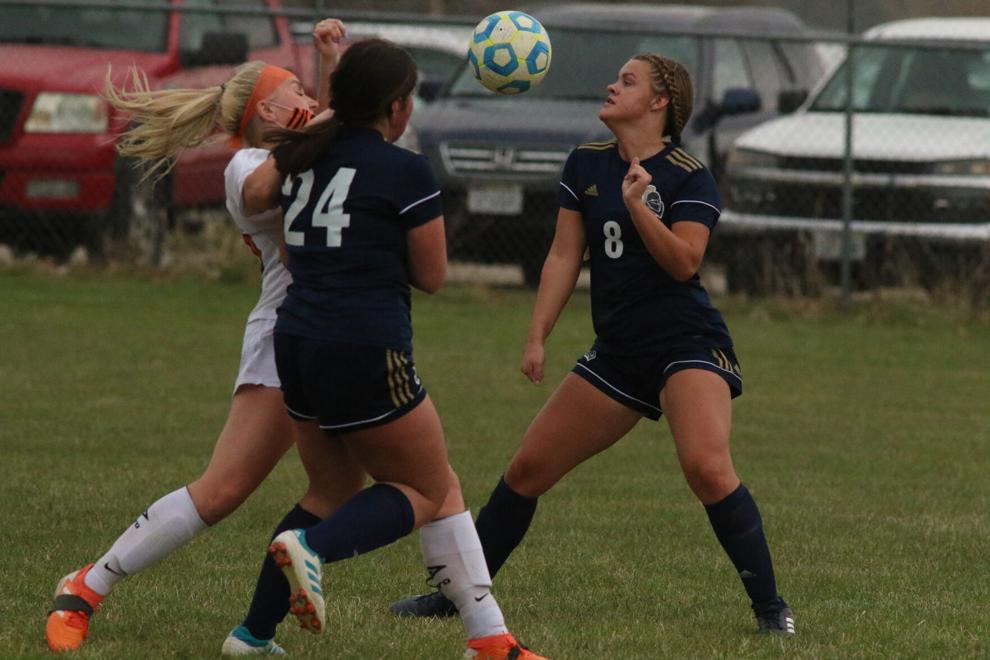 While the offense still managed just one shot, Gowins said he had encouraged the girls to take a shot no matter what it looked like.
"That's the one thing that we stressed coming into tonight's game, even if the shot is going to be ugly, just take a chance," commented Gowins.We need to continue to work on things and I am very proud of the effort we just need to keep working on putting the pieces together."
York faces a tough week ahead with Conestoga here on Monday, then York will be on the road for the first time this season at Columbus Lakeview on Tuesday.
The Central Conference first round is slated to begin next Thursday with first round games at the homes of the higher seed. Aurora will host the semifinals and finals next Saturday.
"It's going to be lighter practices, substituting more and just really watching when the girls seem to be getting worn down," said Gowins.