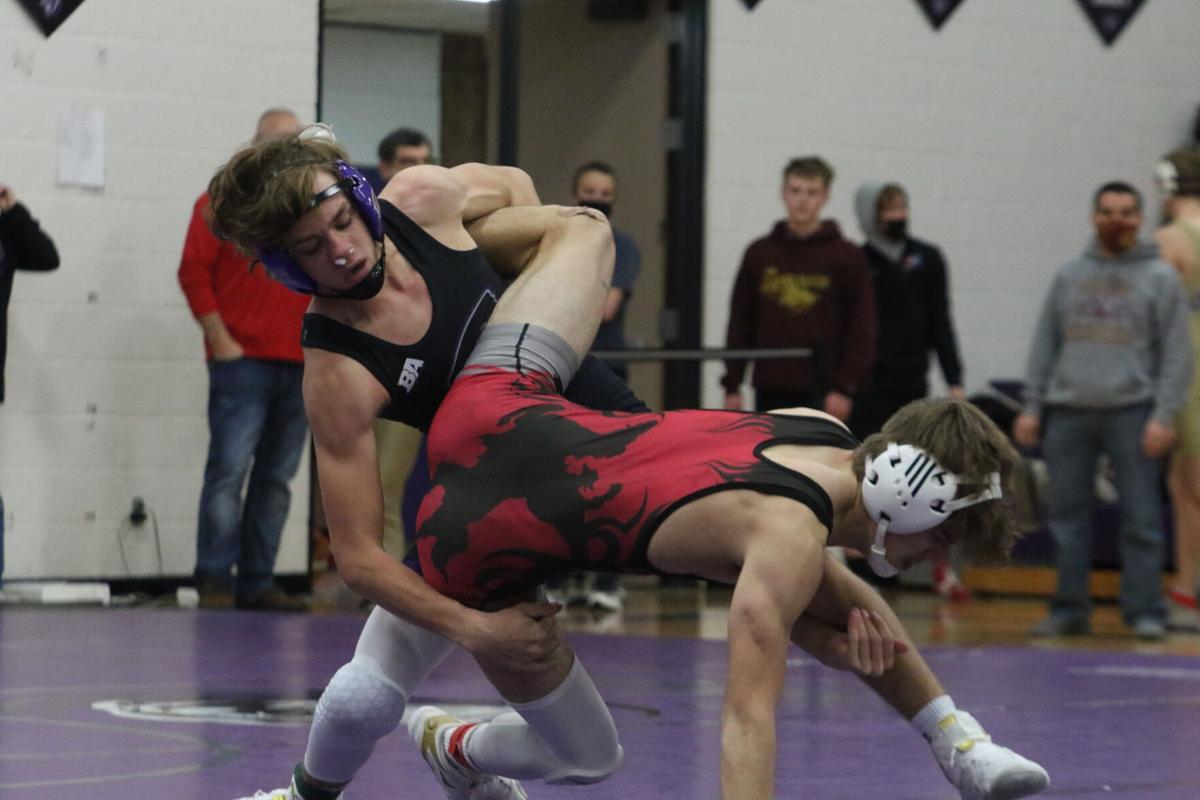 UTICA-It was scheduled as a quad, but only three teams were on hand Thursday night at Centennial High School.
The Bishop-Neumann Cavaliers were the other team scheduled to attend.
The Fillmore Central Panthers who have been on a roll lately upset the Class D No. 3 Neligh-Oakdale grapplers 48-34 and also topped the host Centennial Broncos 51-17.
Neligh-Oakdale did pick up a win over the Broncos in the opening match by the final score of 42-27.
Fillmore Central 51, Centennial 17
The Fillmore Central Panthers benefitted from five open weight classes by the Broncos to pick up an easy 30 points.
The rest of the dual was fought pretty much on even terms as Fillmore Central got wins from Dylan Gewecke at 120 pounds over Garrison Schernikau in a final of 1-0; Alex Schademann at 126 picked up the 18-3 major over Keenan Kosek; Jackson Turner at 152 defeated Cyrus Songster 8-0; Hunter Lukes was a 5-1 winner at 220 over Nickolas Keith and Connor Asche pinned Carson Fehlhafer in 5:54 at 285 pounds.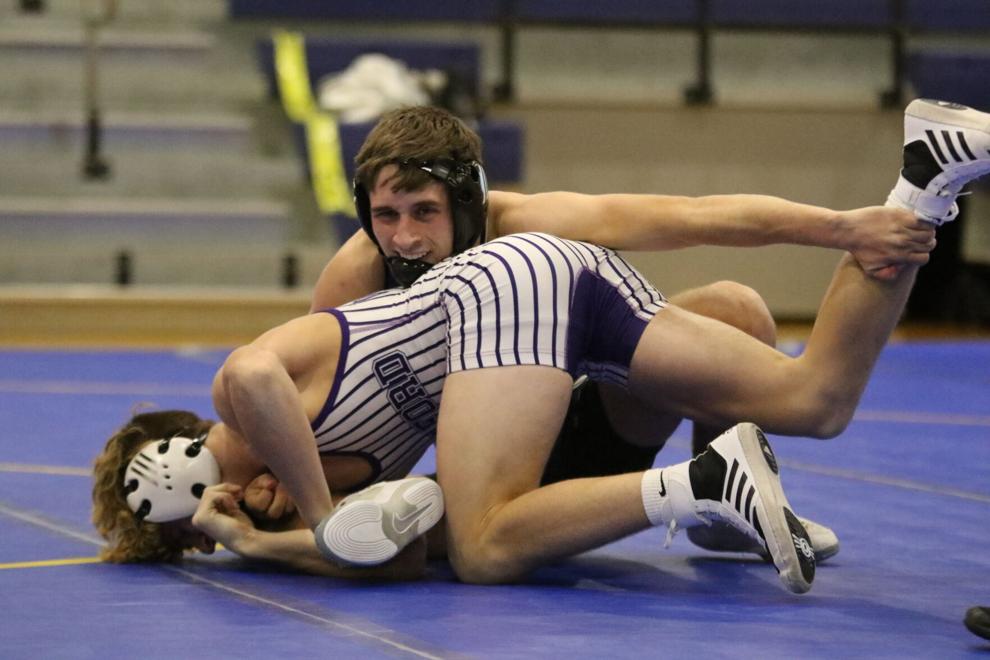 Centennial's win came from Ryan Payne over Dillon Fushia 8-1 at 132; Jarrett Dodson at 138 picked up the major over Trevin Stassiness 15-4; Tyson Rodewald at 170 pinned Zach Coash in 0:54 and Samuel Payne at 195 pounds defeated Jared Stephens 12-1 for the major decision.
Fillmore Central 48, Neligh-Oakdale 34
The Fillmore Central Panthers built a 30-6 lead on the Neligh-Oakdale grapplers as No. 4 rated Travis Meyers defeated Carson Whitesel by pin in 3:55; Gewecke was a winner over Kegan Payne at 120 in 4:58; Schademann was a winner by pin in 2:44 over Griffin Claussen; Stassiness at 138 pinned Ashton Higgins in 1:10 and Monroe was a winner in 44 seconds over Jacob Henery.
The lead was 36-4 when Neligh-Oakdale ran off wins, all by pins at 152,160, 170, 182 and 195 to cut the Panthers lead to 36-34 with two matches remaining
The Neligh-Oakdale team never got a chance to take the lead as they were open at both 220 and 285 securing the win for Fillmore Central.
Neligh-Oakdale 42, Centennial 27
The Broncos had wins at four of the first six weight classes, the other was a double-forfeit and win at 106 pounds for N-O.
Centennial scored 21 points with wins at 120 by Schernikau; Kosek at 126, Payne at 132 and Dodson at 138. Three of those wins were by pin and one an 11-7 win for Payne.
Centennial led at this point 21-6.
Neligh-Oakdale would run off the next seven wins for 36 points to open a 42-21 lead.