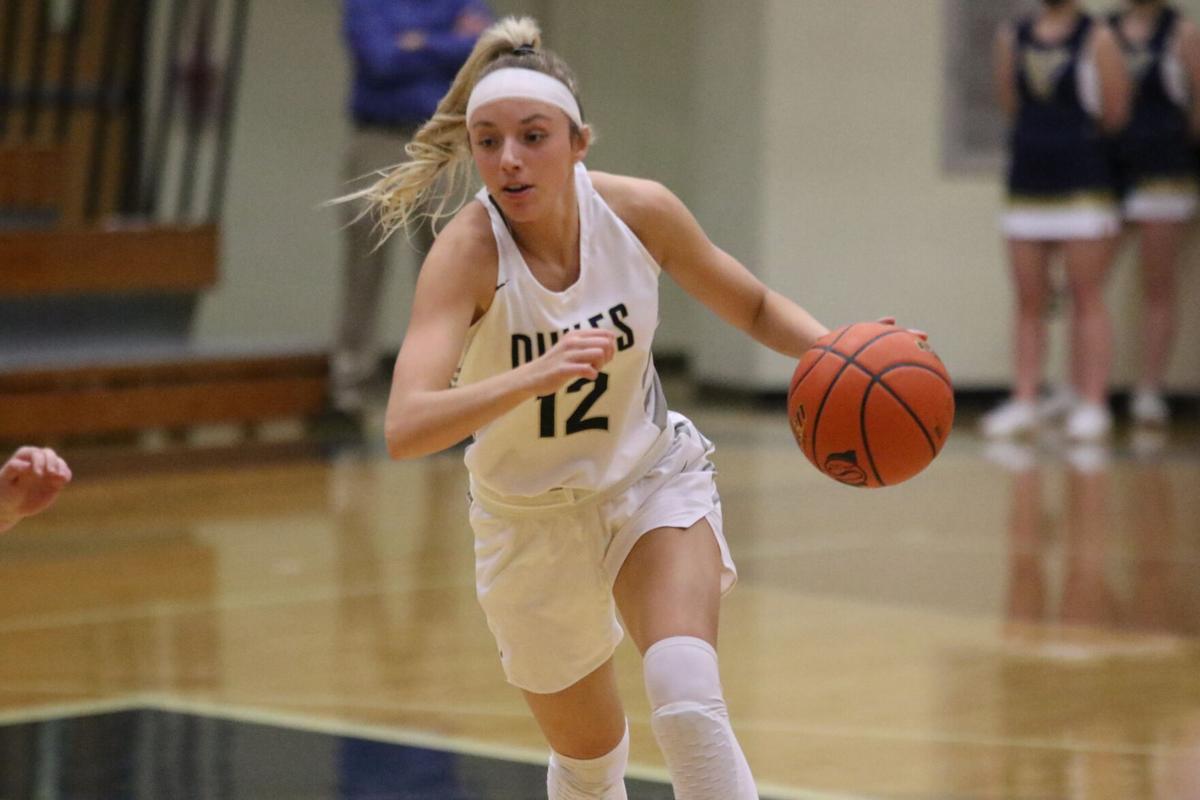 YORK-Last year the York Dukes hosted the Norris Titans in the district final and the Norris girls negated the Duke's strength and that was their height and length.
That will not be an issue this year as York (19-3) will have the height and length advantage over the Blair Bears, but may have another issue to contend with.
Blair will be in town Saturday for the B-5 District final at the Duke Dome, with the winner headed to Lincoln for the Nebraska Girls State Basketball Championships the first week of March.
What Blair may lack in height and length, they will make up for with pressure and a guard oriented team that will keep the Duke's defense on their toes.
York will also need to find the Bears three-point shooters, who York head coach Matt Kern said are a big part of their offense.
"Blair is a very athletic, guard oriented team. They aren't as big as some teams we have seen, but they have multiple guards that are extremely quick and very good three point shooters," Kern Said. "They will challenge us with the drive and their shooters. Defensively they are a high pressure man to man team. They try to make opposing teams with intense man pressure."
The Bears are led in scoring by juniors Makayla Baughman who comes in averaging better than 15 points a game and junior Mya Larson who has only played in nine games but is averaging 13.7 points per contest.
The Bears have key wins over Elkhorn (50-44); Wahoo (51-37) Bennington (66-43) and Waverly 38-28.
They have lost once to No. 2 Elkhorn North, twice to No. 1 Norris, they have also lost to Elkhorn, Bennington and Omaha Gross.
"Baughman is the leading scorer for Blair. She has the ability to create her own shot and get to the rim at a high level. She has a quick release and can make 3's as well as anyone," Kern stated. "Larsen is also an extremely dangerous three point shooter. She has just recently returned from injury. Blair makes 3-point shooting and dribble driving a priority. They are very athletic. Their man to man defense will be very challenging."
York counters with senior Maddie Portwine who is putting up 16.1 points per game and was the catalyst of the Dukes' offense in both subdistrict wins.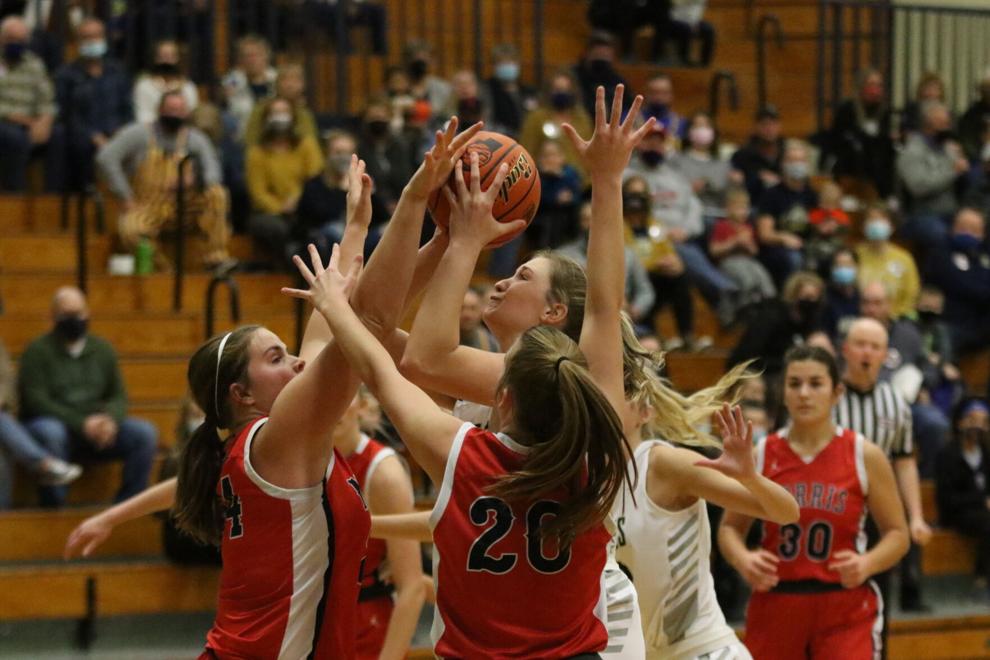 Junior Masa Scheierman is the Duke's rebound leader at 10.9 per game and she is scoring 8.5 points per contest.
York comes in averaging 51.5 points per game and 31.8 rebounds a night.
"We look forward to competing for a district championship on our home court," Kern added.