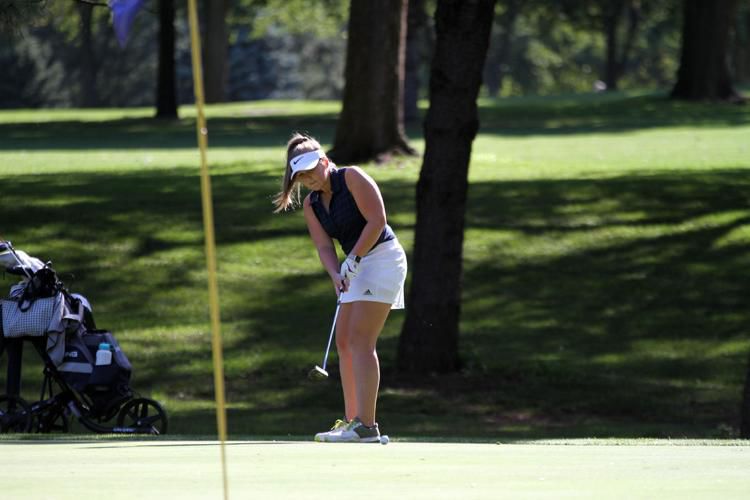 YORK – If one was to draw up a picture perfect day for golf, it would have looked pretty close to what the golfers in the B-3 district tournament played in Monday at York Country Club.
A bright sun and blue skies that were accompanied by temperatures in the low 70s made for a good day. And for the York Dukes girls golf team, it was a really good day.
York won the tournament with a team score of 410 and had five golfers shoot a 105 and lower. As district champs, the Dukes qualify for the Class B state tournament at Elks Country Club in Columbus next Monday and Tuesday.
"I was very pleased with the way our team started the day," York head coach Josh Miller said. "The first nine holes really gave us a chance to win the meet. I was also happy with the multiple rounds in the 40s our girls were able to post on the front nine."
Abby York had the best day out of the Dukes, shooting a 100. She placed fifth individually.
York's Lilly Holthus shot a 102, which was good for 7th, while teammate Riley Stuhr was right behind her, recording a 103 for 8th overall. Kirsten Fike carded a 105 and took home 10th. Rylie Krause came away with a 114 for 15th.
"Kirsten Fike has put together two nice 18-hole rounds in a row and finished the day with a 49 on her final nine and a top-10 finish," Miller said. "Riley, Abby and Lilly also landed in the top 10 even though they were not happy with their game today. It took a total team effort and all of our scores right around 100 definitely shows how important it is to have some depth at the varsity level. 
"We look forward to preparing for state golf in Columbus and certainly have some things to improve on before next week."
Aurora's Danica Badura ran away with the individual district championship as she scored a 76. Holdrege's Emily Gustafson was runner-up with an 87 while Hastings' Natalie Brandt was third with a 99.
Final B-3 district team results: 1. York 410; 2. Aurora 417; 3. Grand Island Northwest 427; 4. Hastings 450; 5. Holdrege 469; 6. Gothenburg 475; 7. Lexington 493; 8. Adams Central 577.
York takes runner-up at conference meet
The Dukes traveled to Lexington this past Saturday to compete in the Central Conference tournament at Lakeside Golf Course and went home with a runner-up finish.
Miller was impressed with how his team played through the conditions, which featured wind, cold and even a little drizzle.
"I was very proud of how our girls handled the conditions since we haven't had to deal with that type of weather this season," he said.
As a team York scored a 384 while the conference champ, Aurora, shot a 381. Full team standings can be found at the end of this article.
Leading the way for the Dukes was Stuhr, who placed second overall with an 85. Abby York had the second-best score with a 96 and placed sixth individually while Holthus was right behind her with a 101 for eighth overall.
Rounding out the York golfers were Fike (102, 12th overall) and Krause (104, 16th).
"Riley and Abby led the charge with top-six finishes and they did a nice job keeping the ball in position to save par and bogey," Miller said. "Lilly, Kirsten and Rylie did a fantastic job of grinding out their rounds in the weather and that really helped us shoot in the 380s.
The individual champ of the conference meet was Aurora's Danica Badura with a 72.
Final conference team results: 1. Aurora 381; 2. York 384; 3. Seward 408; 4. Columbus Lakeview 420; 5. Grand Island Northwest 530; 6. Holdrege 432; 7. Lexington 441; 8. Crete 463; 9. Schuyler 471; 10. Adams Central 505.
York District Girls Golf
York District Girls Golf (1).jpg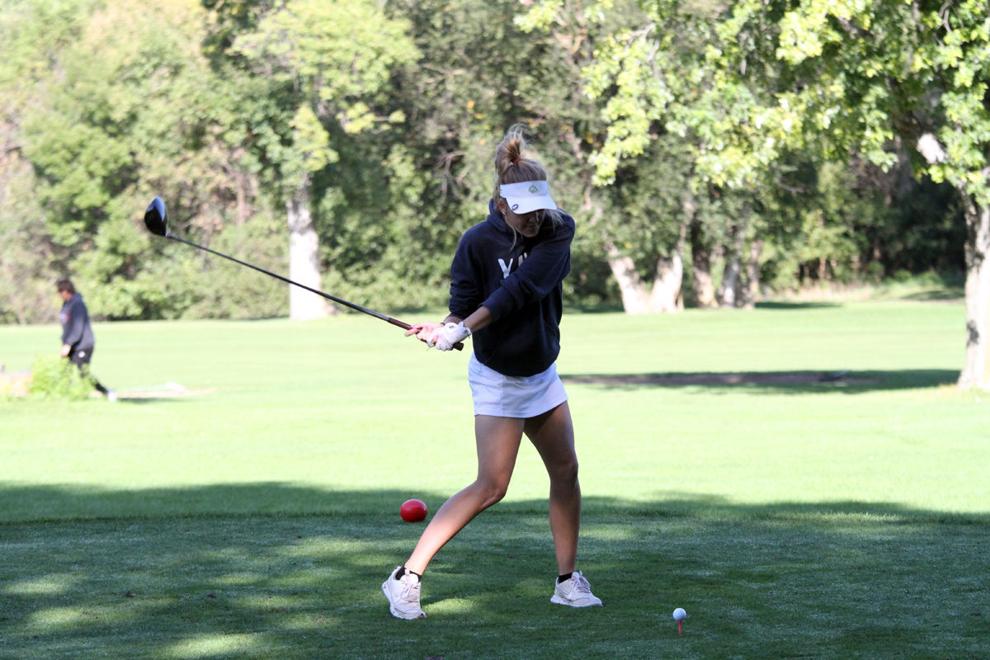 York District Girls Golf (2).jpg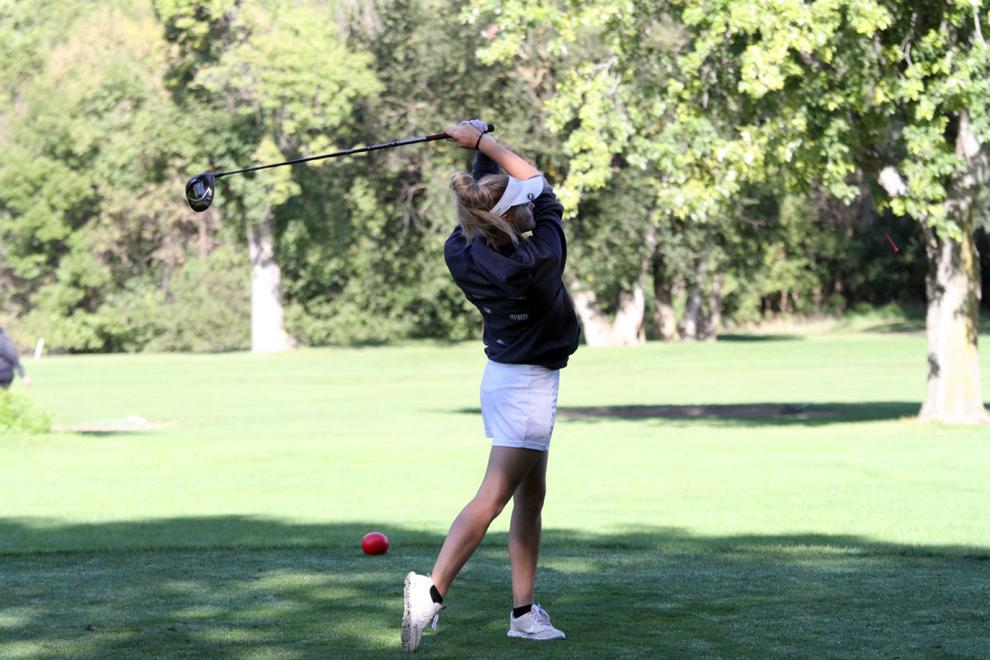 York District Girls Golf (3).jpg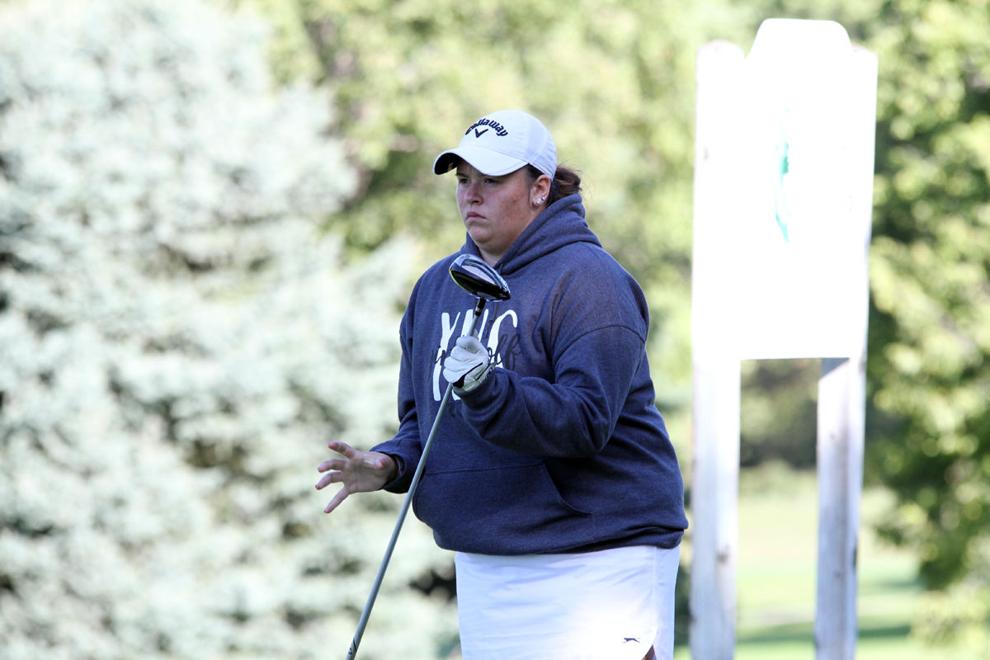 York District Girls Golf (4).jpg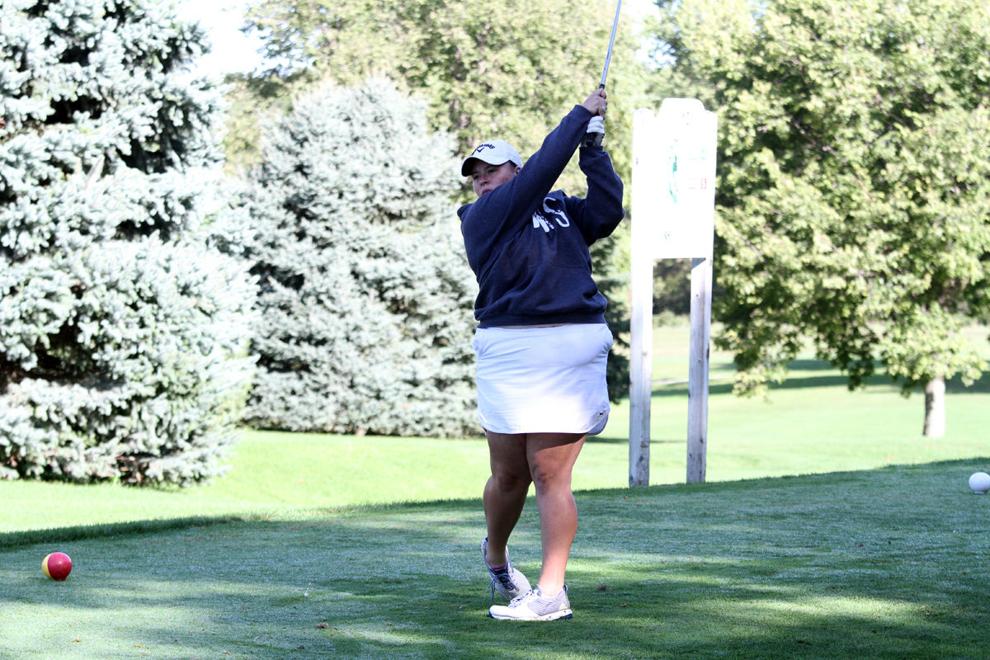 York District Girls Golf (5).jpg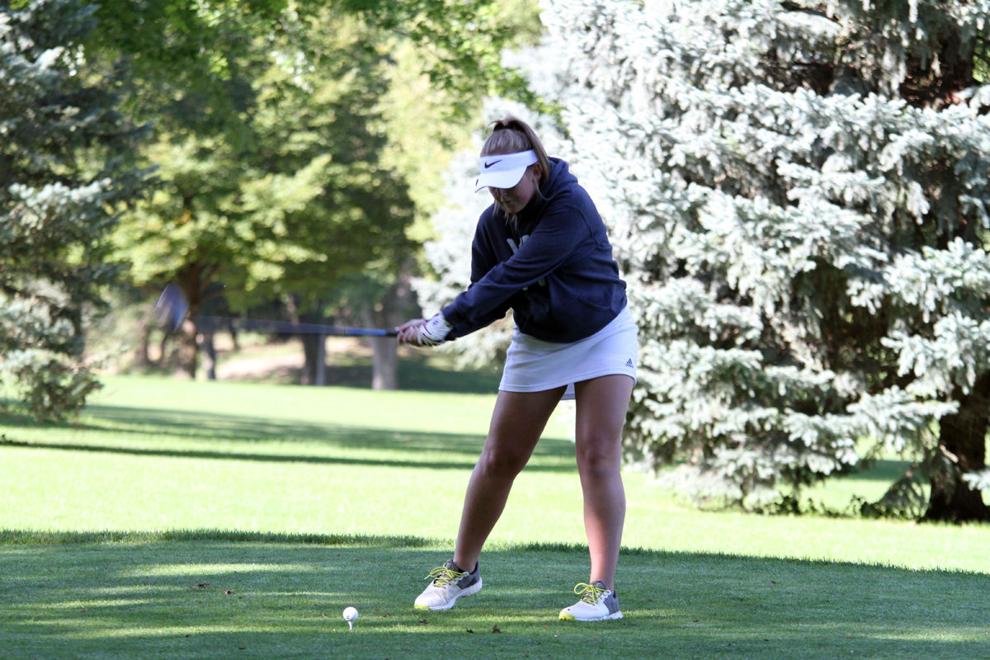 York District Girls Golf (6).jpg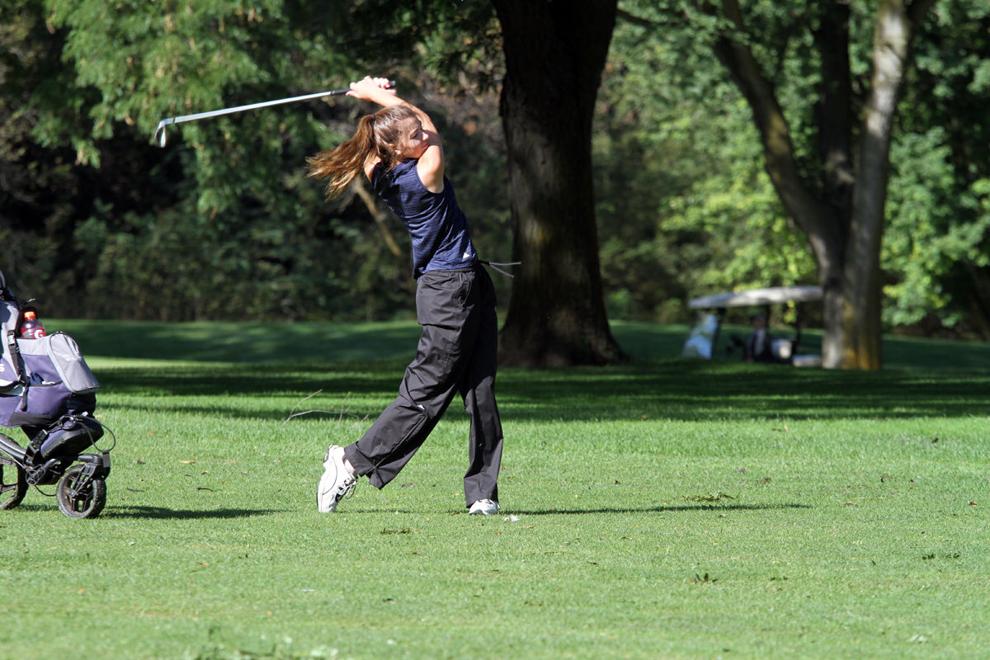 York District Girls Golf (7).jpg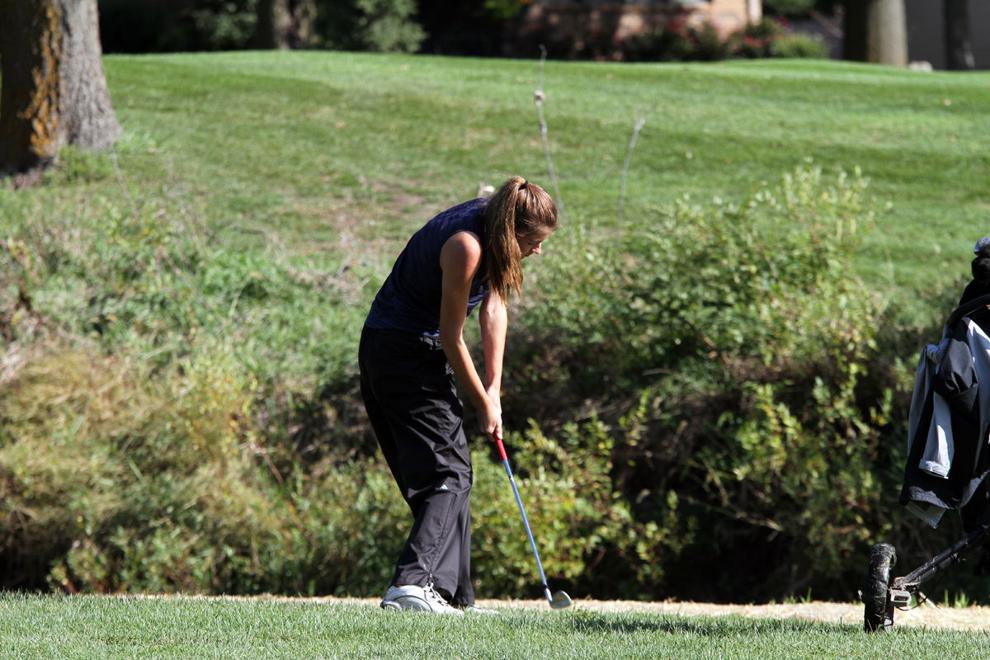 York District Girls Golf (8).jpg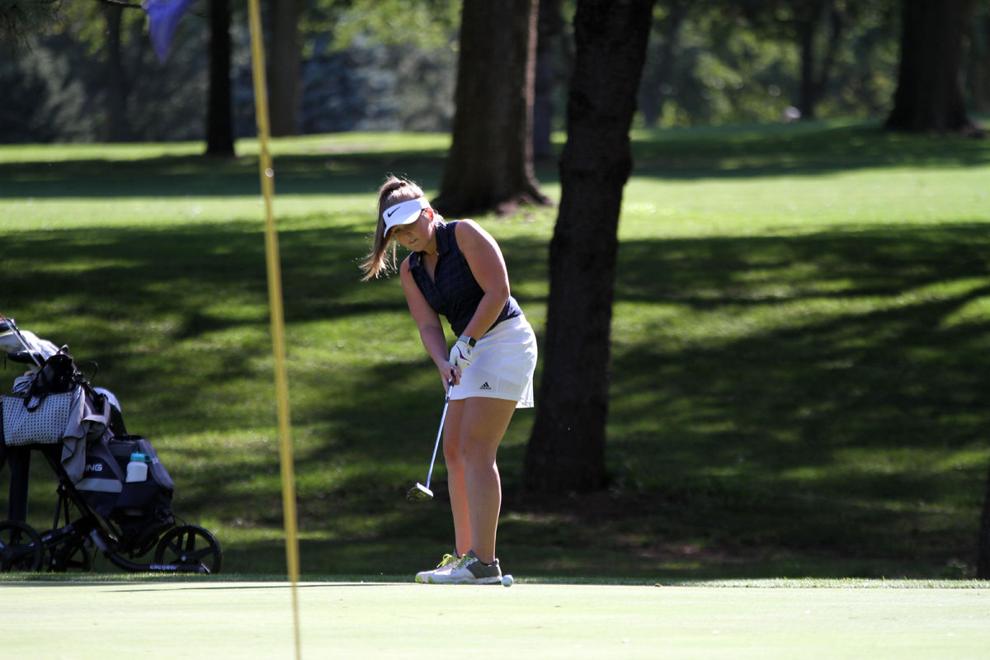 York District Girls Golf (9).jpg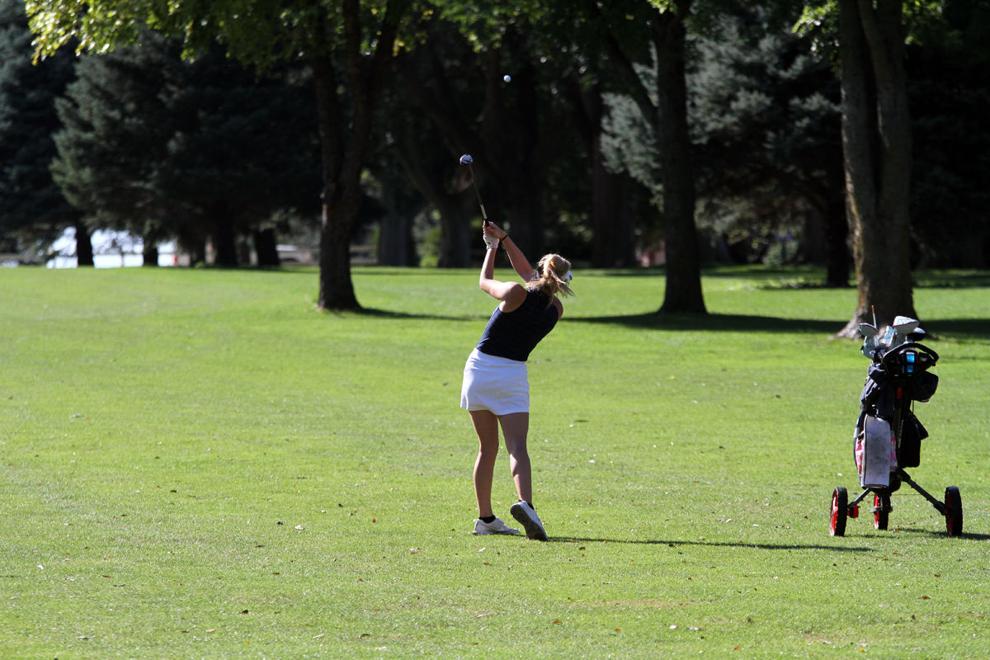 York District Girls Golf (10).jpg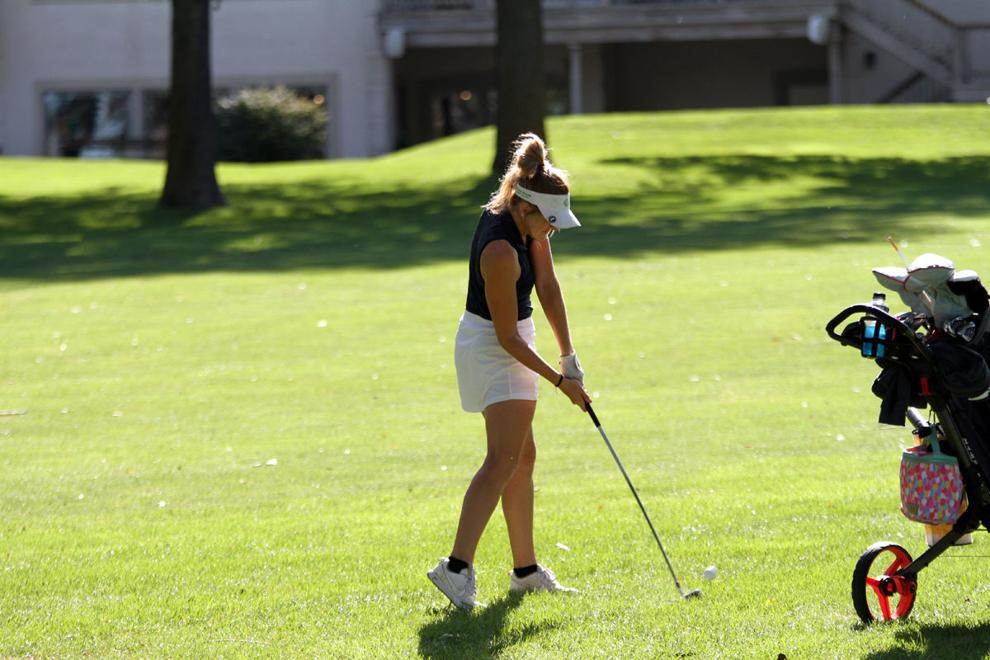 York District Girls Golf (11).jpg
York District Girls Golf (12).jpg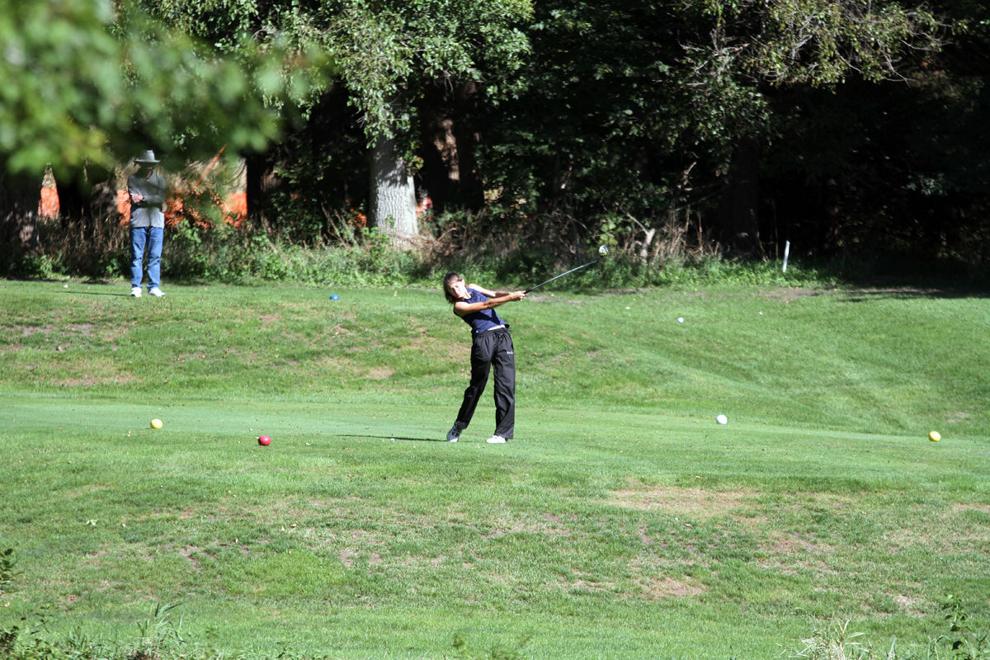 York District Girls Golf (13).jpg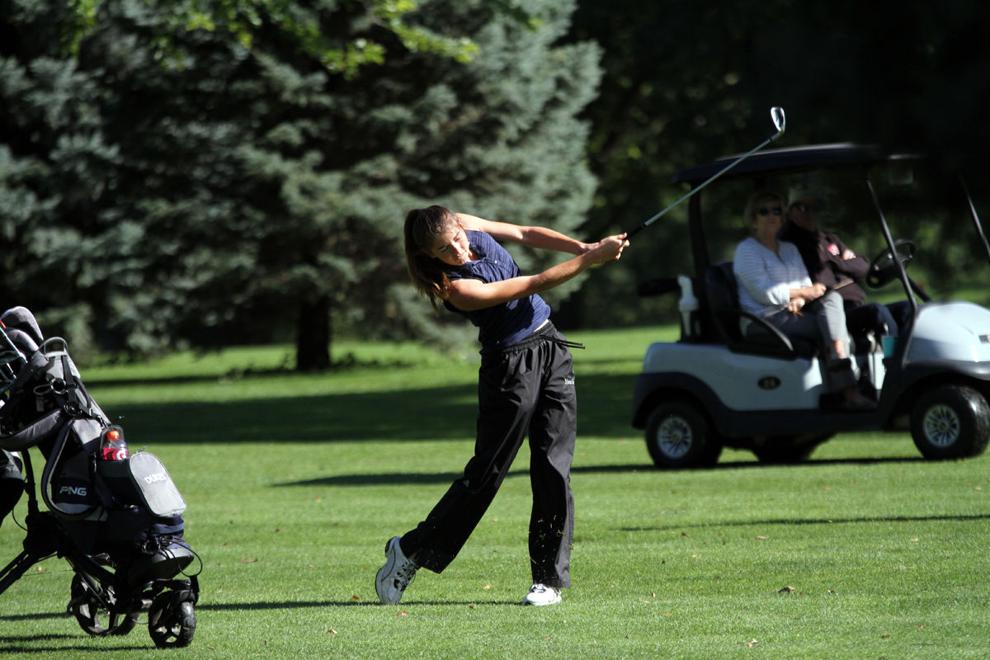 York District Girls Golf (14).jpg