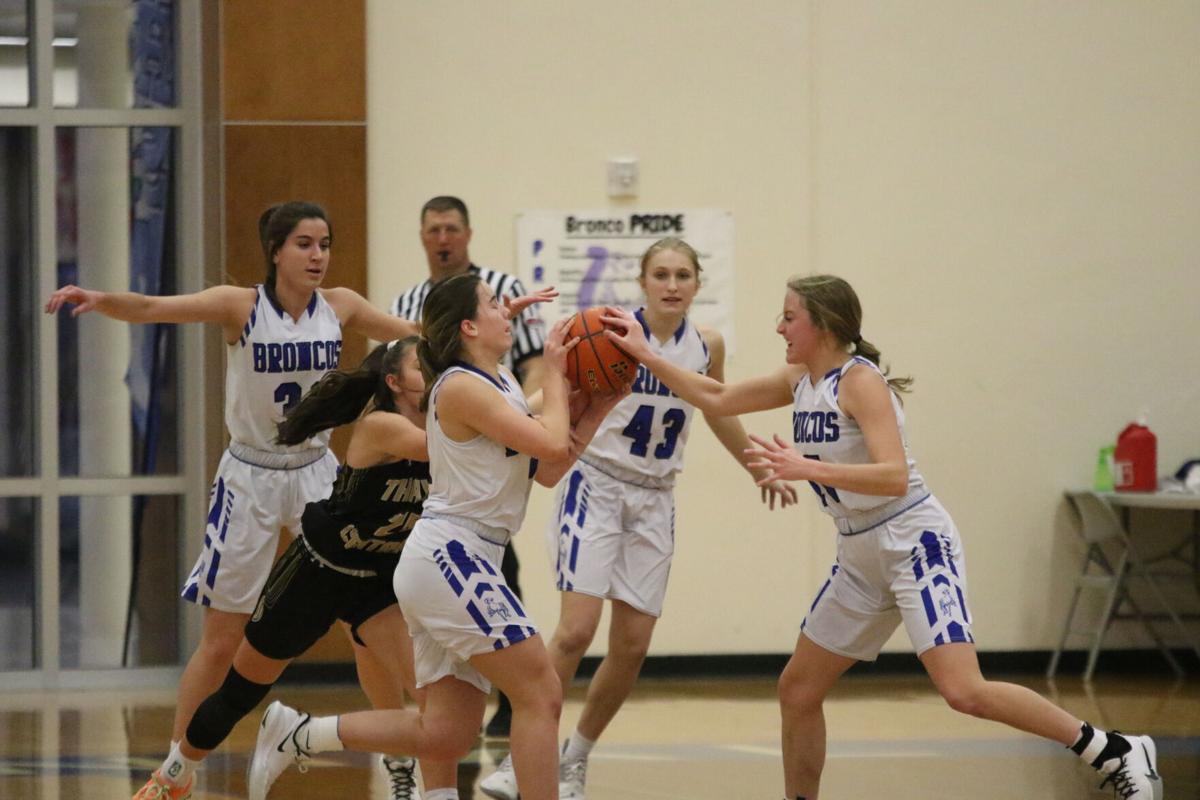 UTICA – The Centennial Broncos girls basketball program is one win away from accomplishing something it hasn't done in a very long time – win the Southern Nebraska Conference tournament.
Thanks to a win over Thayer Central on Thursday night, Class C-2 No. 4 Centennial (19-1) will play for the conference title Saturday on its home court in Utica. The Broncos will face a familiar foe in the game: Kylie Baumert and the C-2 No. 9 Sutton Fillies (15-5).
In 2005, the SNC tournament had East and West champs, but the two didn't play each other to decide an overall conference winner. Centennial won the East division that season, but one has to go all the way back to the early 1990s to find the last time the Centennial girls were overall SNC champs.
Baumert and the Fillies are the ones standing in the way of the Broncos making a bit of history. This will be the second meeting between the two as Centennial defended its home court on Jan. 8, beating Sutton 47-40.
There will be a couple of differences from that first matchup when the teams play on Saturday, however. Centennial head coach Jake Polk will be without his first two subs off the bench in Kierra Green and Jaci Opfer, who are both battling minor injuries but are expected to return later in the season.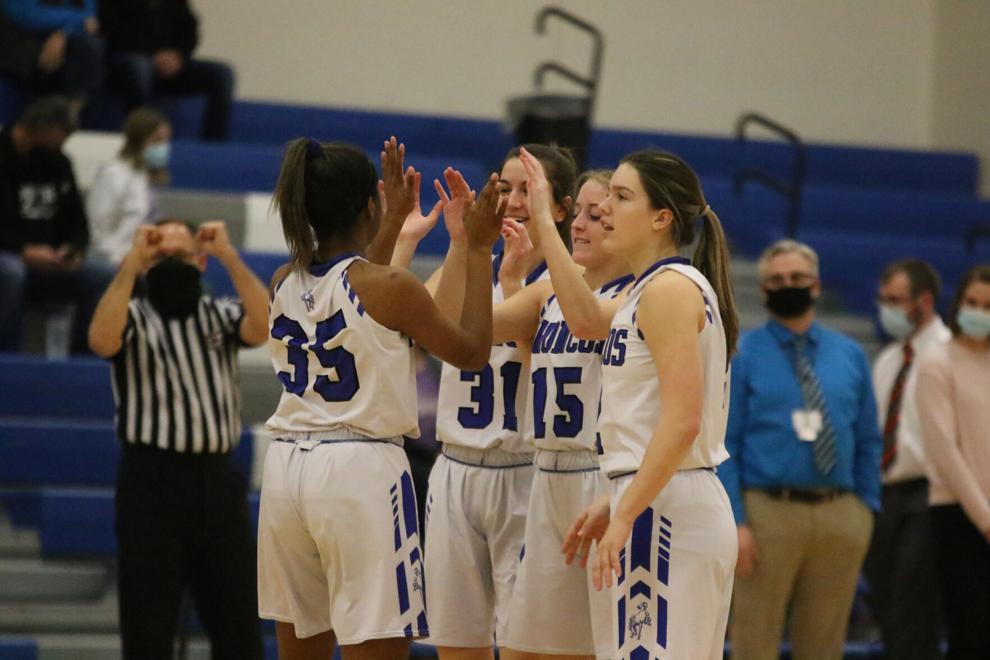 While Opfer brings a certain energy on defense, especially in the rebounding department, Green will be missed on the offensive side. She went 5 of 8 and drilled dagger after dagger from 3-point range against Sutton on Jan. 8 and finished her night with 15 points.
After Thursday's win over Thayer, Polk said others will need to step up on Saturday.
"We just need to keep it rolling, not necessarily reflect and rest on our laurels, but we can say we beat Sutton once, but we're missing Kierra Green who knocked down five threes the first time," he said. "So who's going to step up now and bring that production on the offensive side? And we'll need that defensive production, too, because Sutton can put up a bunch of points."
Baumert, a Hastings College basketball commit, has Centennial's full attention. The senior forward hurt the Broncos in the post in the first game. If she wasn't making shots in the paint, she was dishing off accurate passes to teammates for open looks when double teams came.
For Centennial to get the win, its top player needs to play well. Senior Kate Hirschfeld, the 2019-20 York News-Times' Female Athlete of the Year, is averaging team highs in points (13.3), rebounds (5.1) and steals (3.4) per game.
It's not all Hirschfeld, though. Centennial's senior-heavy roster is filled with capable players who can make an impact each night. Players like Asia Nisly (9.6 ppg, 5.1 rebounds), Daylee Dey (6.5 ppg, 2.8 assists), Kiley Rathjen (4.2 ppg, 3.9 rpg) and Jaycee Stuhr (4.1 ppg, 3.7 rpg) have all had moments this season.
Nisly had 26 points, six rebounds and four assists in a win over Lakeview earlier this season. She's shooting the best percent from 3-point land, too, at 34% (21 of 61).
Dey has five games where she's scored in double figures and had a season-best seven assists in a win over Sandy Creek. Rathjen is usually money when she gets the ball in the post – she's leading the team in field goal percentage at 47% (36 of 77) and has the most blocks on the team (18). Stuhr just had her best outing on offense in the semifinal against Thayer, scoring 12 points.
Centennial Public School will be rocking on Saturday. Tip is slated for 4 p.m. due to incoming weather.