LINCOLN-If tournament games were determined by the experience of playing in Lincoln in March, then the Crofton Warriors would win hands down.
But the No. 8 seed and No. 10 rated Centennial girls' are not playing Crofton's tradition, they are lacing up their shoes to take on the No.1 Crofton Warriors who at this point of the season are on even terms with the Broncos and both teams need three wins to hoist the Class C-2 Championship trophy.
Centennial (23-2) will be making their first state tournament appearance since 1999 while the Crofton Warriors have been at state 15 of the last 17 years and have won eight state titles since 2005.
The Class C2 first round game is slated to tip-off today at 11 a.m. at Lincoln Southeast High School with the winner advancing to a 6:15 game at Pinnacle Bank Arena on Thursday. That would be against the winner of No. 4 Bridgeport and No. 5 Lourdes Central Catholic.
Broncos head coach Jake Polk said the team is looking forward to the challenge.
"They have a rich history in competing for and winning state titles, but that doesn't matter in our matchup as we are only trying to be one point better than them on Wednesday around brunch time at Lincoln Southeast," said Polk. "We are excited to prepare to play the best of the best."
The Broncos are a senior laden team who has been through the big games over the past several years and with that type of leadership they have the confidence that they can compete with anyone in the tournament.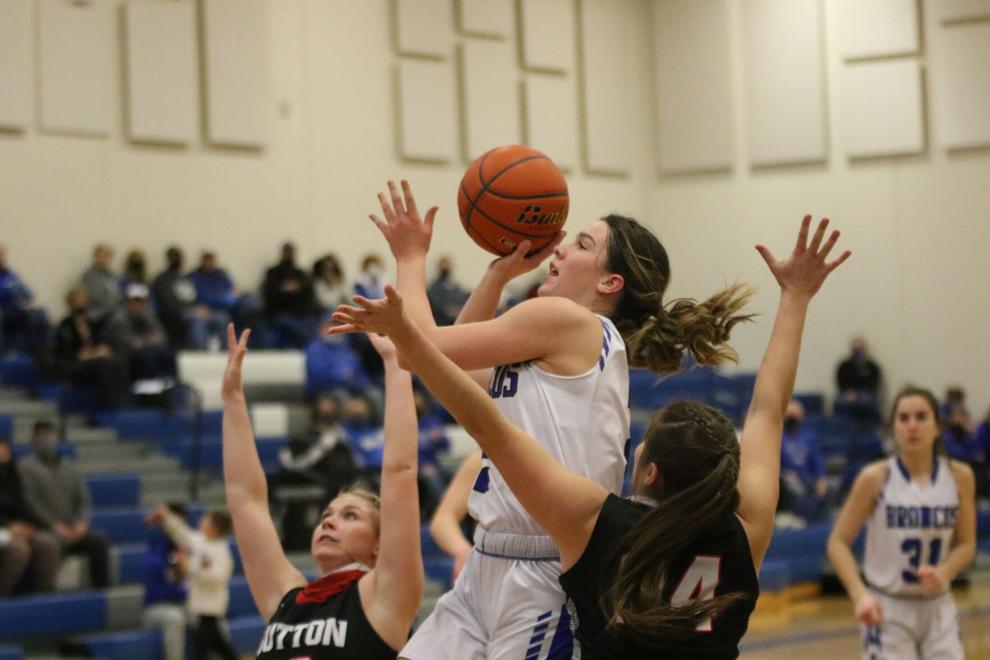 Centennial's leading scorer is senior Kate Hirschfeld at 13.4 points per game and she is also active on the glass pulling down 5.1 rebounds. The team's second leading scorer is senior Asia Nisly who is the team's leading rebounder at 5.5 and she adds 9.3 points.
Another senior Daylee Dey, a 5-foot 10 inch senior averages 6.4 and she is tied with Hirschfeld as the team leader in assists with 62.
Crofton has two players who score in double figures, led by 5-foot 9 inch senior guard Lacey Sprakel who puts up 17.5 points and is the team leader in rebounds at 6.4 per game. Another senior Kaley Einrem puts up 10.2 points and junior Ella Wragge is averaging 9.3.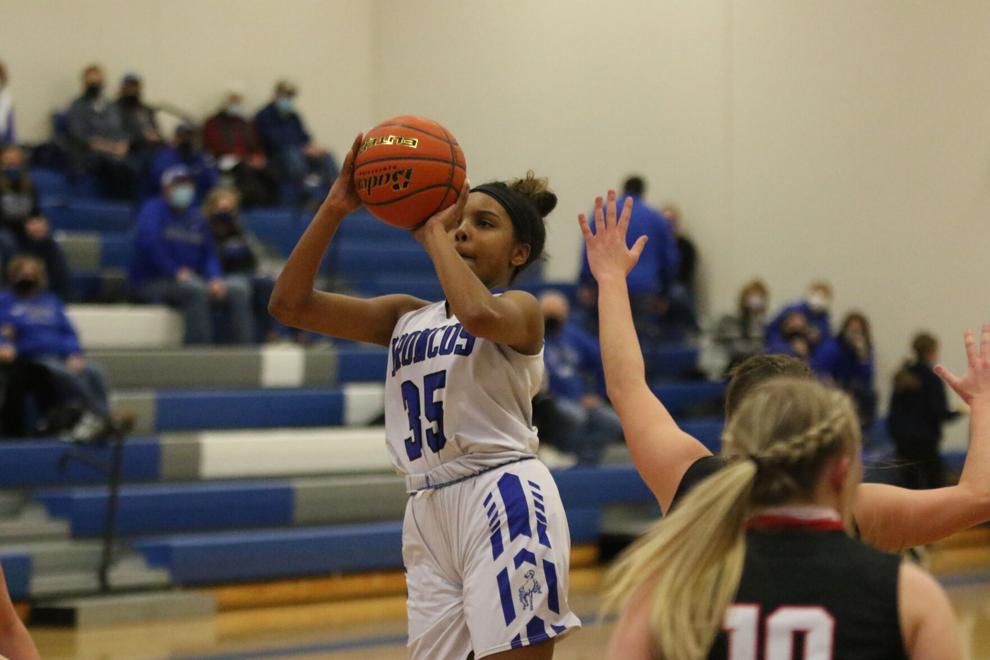 Crofton is on an 11-game win streak and their only loss in Nebraska came to D2 No. 1 seed Humphrey St. Francis. The Warriors also lost games to teams from Iowa and South Dakota.
Polk said he expects to see pressure from the Warriors defense."
"Crofton likes to press and mix up their defensive games both in the full court and half court. The Warriors are really fundamentally strong. Almost robotic/machine-like," Polk said. "They have a really good post player who isn't very tall, but is incredibly crafty."
The Broncos only two losses on the year have come to Malcolm and Cross County who just missed out on qualifying for state. The two teams do not have a common opponent this year.