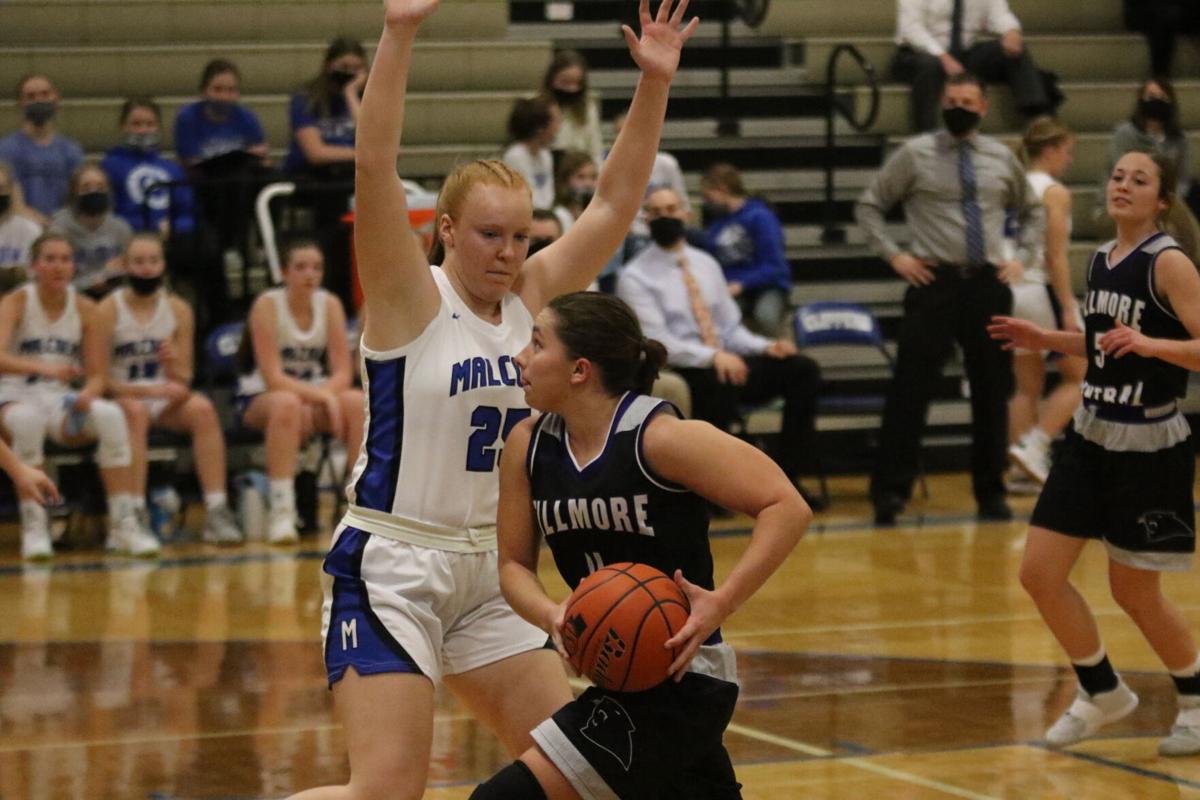 MALCOLM — It just wasn't the Fillmore Central Panthers' night on Tuesday in Malcolm.
Really, it's usually not anyone's night when playing the undefeated Class C-1 No. 3-rated Clippers, however. They defended their home court with a 49-25 win over the Panthers to stay undefeated at 12-0 on the season. The Fillmore Central girls, who have played an uber-competitive schedule to begin their campaign, dropped to 3-9 with the loss.
Malcolm got to work early in the game, rattling off a 24-point first quarter and led 38-12 at halftime. The Clippers were on from 3-point range — they made six in the first half and for the game.
Malcolm's super sophomore Alyssa Fortik had her way with the Fillmore Central defense, which started in a 2-3 zone and eventually went into man. Fortik scored a game-high 16 points and did all of her damage in the first half — she had 11 in the opening eight minutes and 16 at the break.
The 3-point shot was working for the Clippers, but so was their 2-2-1 full-court pressure. Fillmore Central struggled to bring the ball up, and when it did, Malcolm's 2-3 zone engulfed the Panthers, who scored nine points in the first quarter and just three in both the second and third periods.
The Panthers were led in scoring by Faith Engle, who had eight points and hit a couple 3s in the fourth. Jackie Schelkopf, a senior and Hastings College basketball commit, added five points while Lexi Theis, a junior who came into the game averaging 17 points and six boards, chipped in with four.
Fillmore Central (3-9) 9 3 3 10 — 25
At Malcolm (12-0) 24 14 8 3 — 49
Fillmore Central scoring: Faith Engle 8, Jordan Broman 2, Jackie Schelkopf 5, Lexi Theis 4, Abby Nichols 3, Reyna Hafer 1, Bella Lichti 2.
Malcolm scoring: Ashlynn Sehi 4, Emma Brown 10, Alyssa Fortik 16, Jordan Denton 5, Joslyn Small 3, Lauryn England 3, Diamond Sedlak 1, Kiley Elkins 4, Cora Schweitzer 3.
Fillmore Central at Malcolm girls basketball, Jan. 12 1.JPG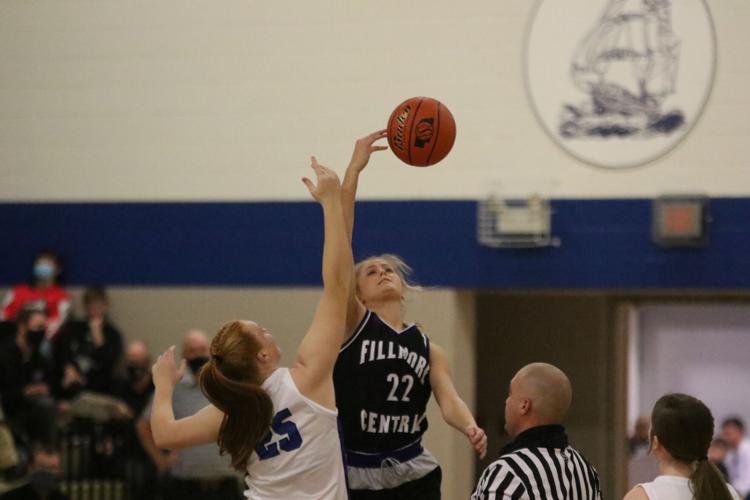 Fillmore Central at Malcolm girls basketball, Jan. 12 2.JPG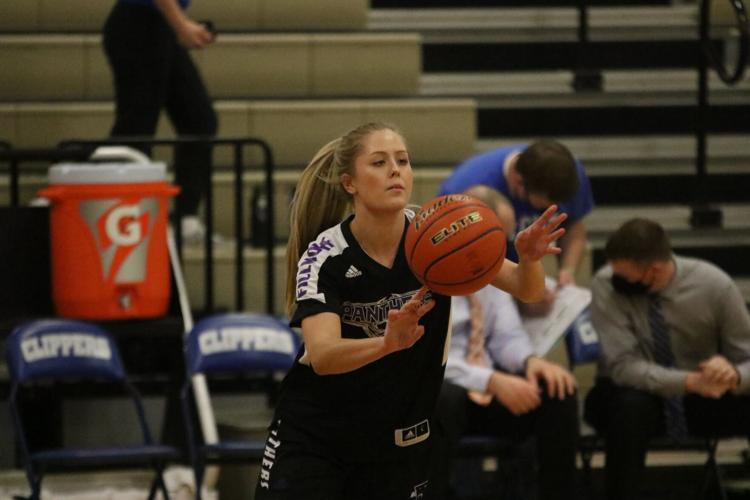 Fillmore Central at Malcolm girls basketball, Jan. 12 3.JPG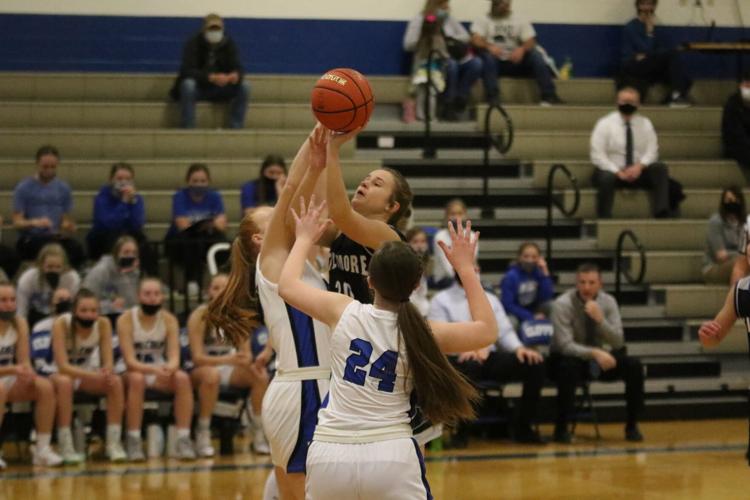 Fillmore Central at Malcolm girls basketball, Jan. 12 4.JPG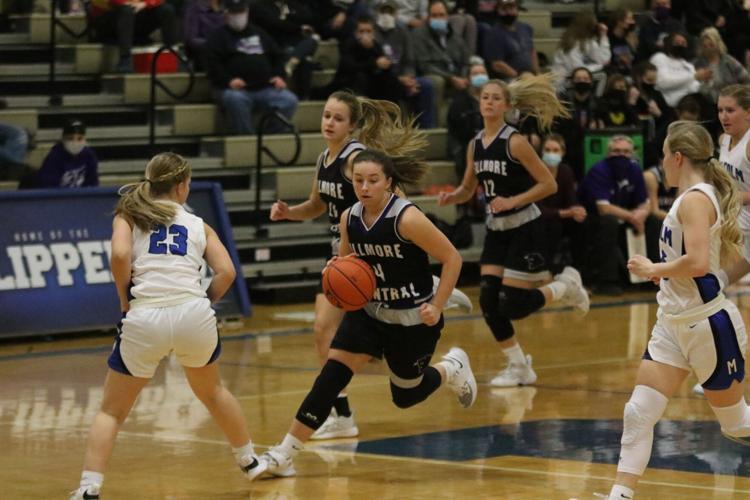 Fillmore Central at Malcolm girls basketball, Jan. 12 5.JPG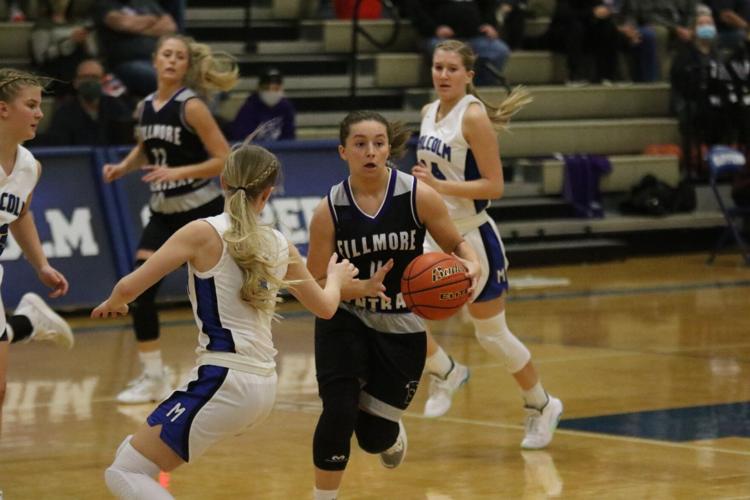 Fillmore Central at Malcolm girls basketball, Jan. 12 6.JPG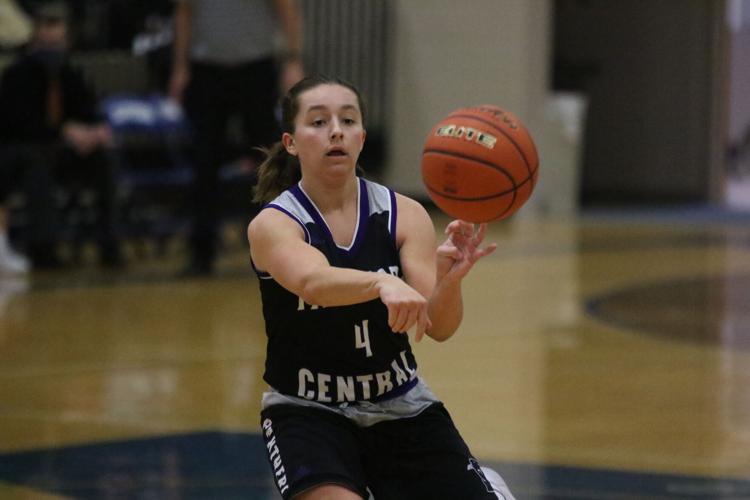 Fillmore Central at Malcolm girls basketball, Jan. 12 7.JPG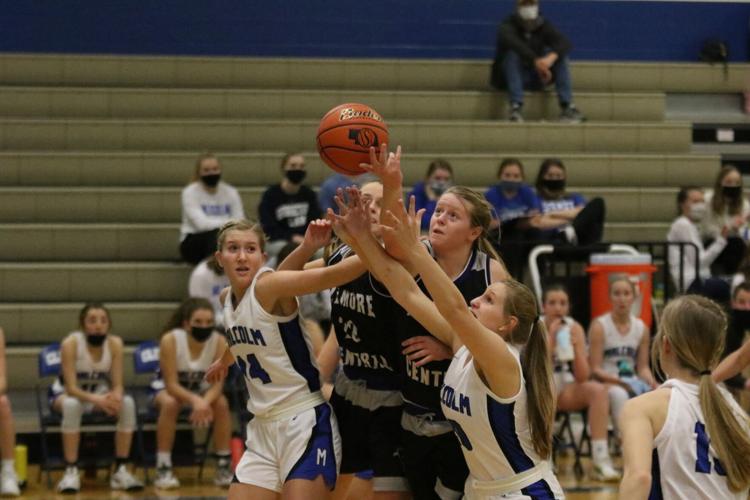 Fillmore Central at Malcolm girls basketball, Jan. 12 8.JPG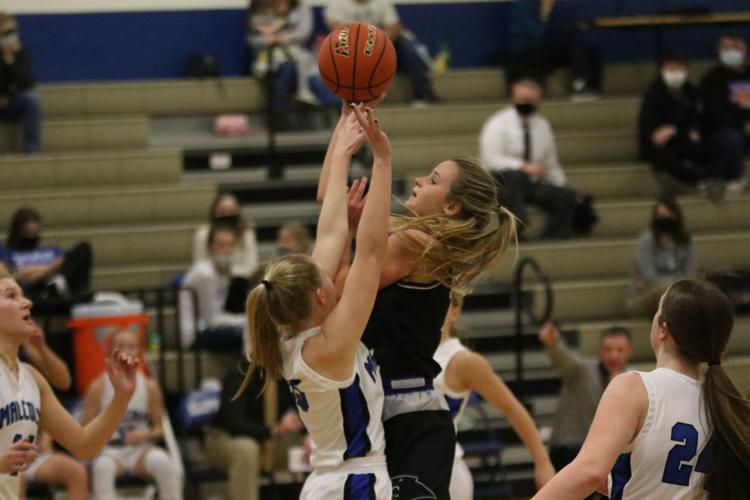 Fillmore Central at Malcolm girls basketball, Jan. 12 9.JPG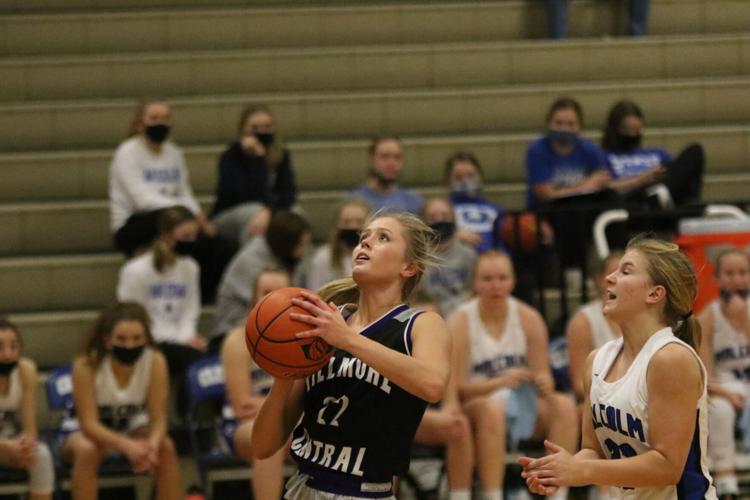 Fillmore Central at Malcolm girls basketball, Jan. 12 10.JPG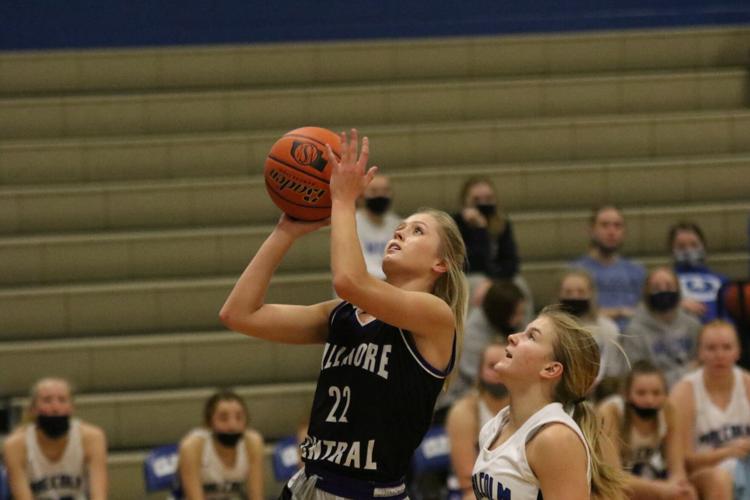 Fillmore Central at Malcolm girls basketball, Jan. 12 11.JPG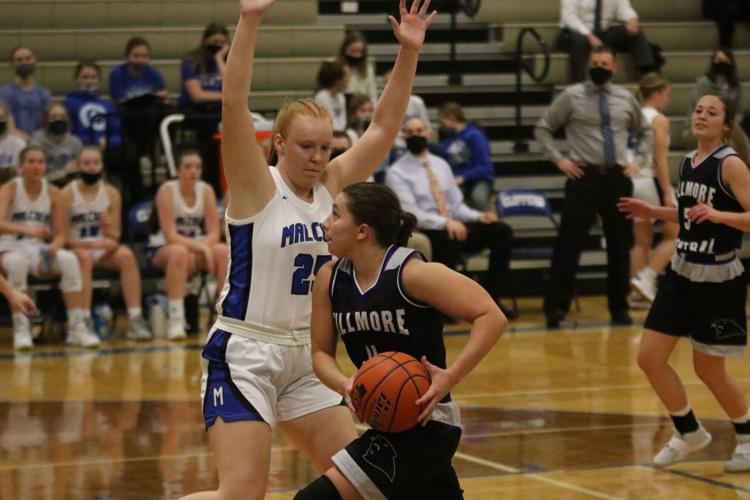 Fillmore Central at Malcolm girls basketball, Jan. 12 12.JPG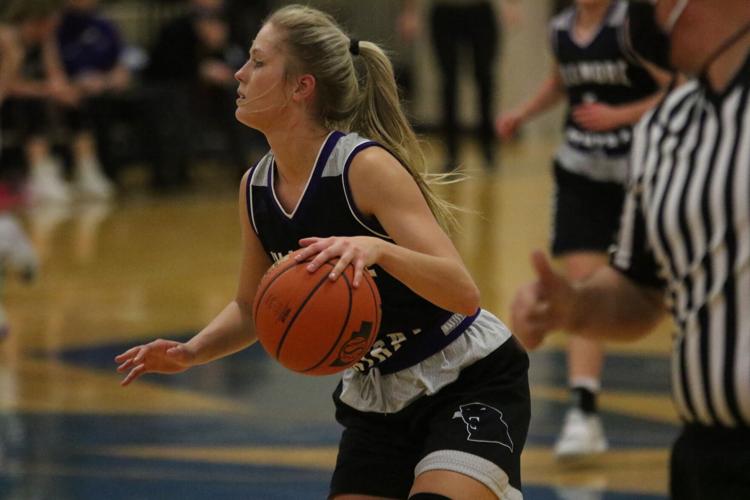 Fillmore Central at Malcolm girls basketball, Jan. 12 13.JPG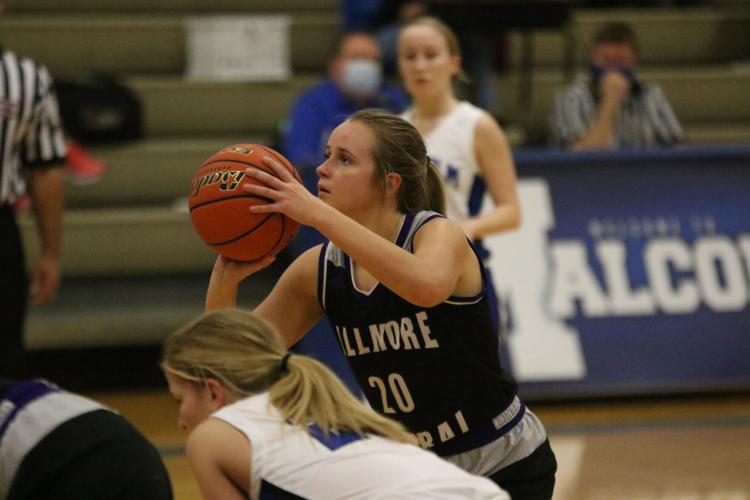 Fillmore Central at Malcolm girls basketball, Jan. 12 14.JPG