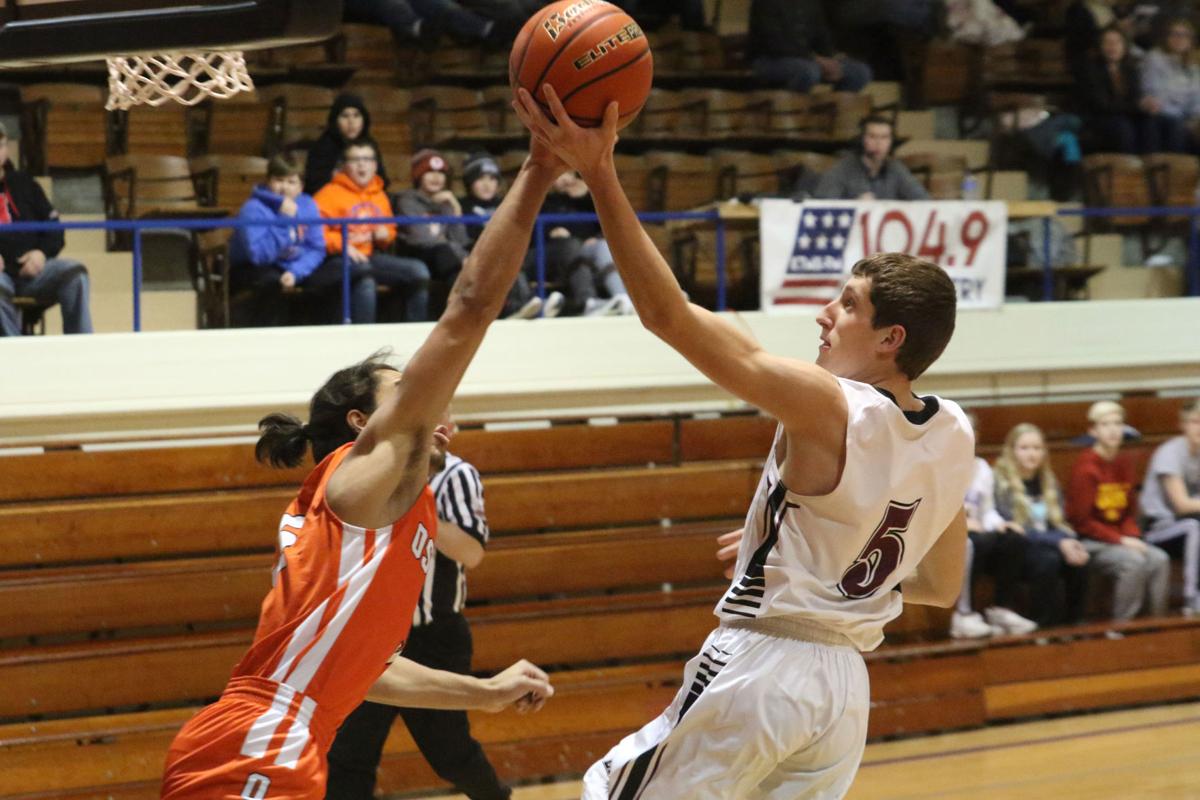 YORK — The Bruning-Davenport/Shickley Eagles, the No. 3 seed of the Crossroads Conference boys tournament, jumped to a 16-4 lead at the end of the first quarter and the Osceola Bulldogs could never mount any kind of comeback.
The Eagles, who improved to 9-6, were still up by double digits, 28-18, at the half and continued to roll in the third and fourth quarters along their way to a 58-27 win.
BDS will take on Cross County at 7:30 p.m. on Thursday night for a ticket to the Crossroads finals.
After the Bulldogs went 6 of 7 from the field in the second quarter, the Osceola squad went ice cold in the third as it hit just 1 of 9 attempts. In the meantime, BDS was able to extend its lead with a 13-6 scoring advantage in the third.
The BDS bench saw plenty of action in the game as nine total players put numbers behind their name in the scorebook.
The Eagles were led by Eli Noel with 11 points while Dalton Kleinschmidt, Eric Schroeder and Nolan Weber all finished with nine.
Osceola was led by two players as Carter Boden and Wyatt Urban scored eight points each.
Saturday's leading scorer for Osceola, freshman Isaiah Zelasney, who had 18 points that night, did not play against BDS.
Osceola finished 8 of 30 from the field, which included 1 of 10 on 3-point attempts. The Bulldogs were 10 of 17 at the line.
BDS hit 7 of 8 shots in the fourth and finished with 19 of 33 shots falling. The Eagles were 3 of 11 from behind the 3-point arc.
BDS was charted with 27 rebounds to 19 for the Bulldogs, and it had just eight turnovers as compared to 16 for the Bulldogs.
OSC (58)-Rathjen 1, Boden 8, Urban 8, Watts 3, Girard 4, Klein 2, Neujahr 1. Totals-8-30 (1-10) 10-17 27.
BDS (27)-Kleinschmidt 9, Grote 3, Swartzendruber 2, Else 8, Noel 11, Schroeder 9, N.Weber 9, Ardissono 3, E. Weber 4. Totals-19-33 (3-11) 17-31 58.
BDS vs Osceola (1).JPG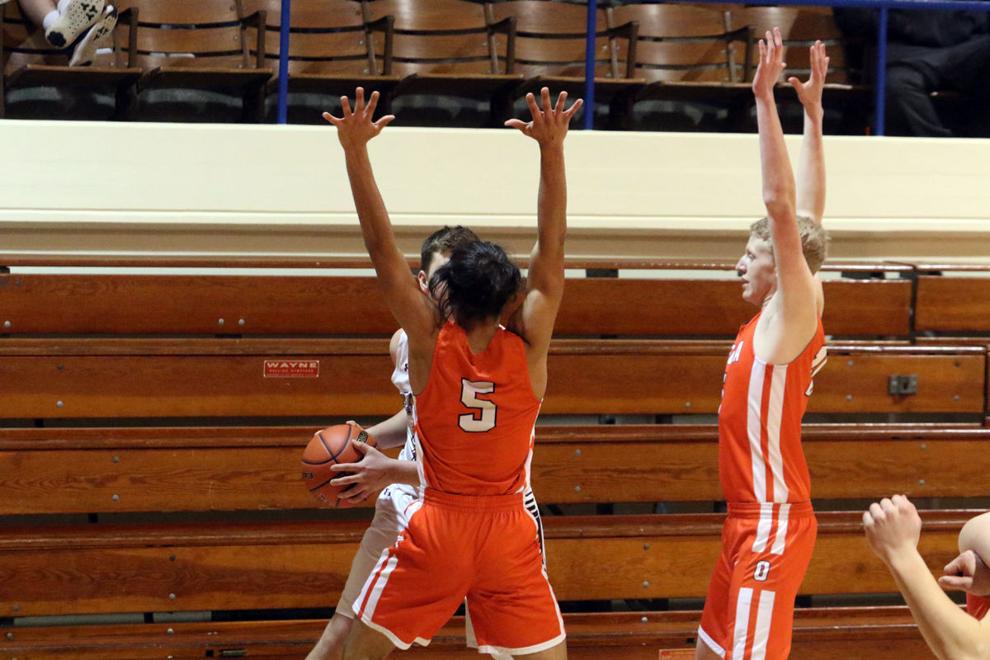 BDS vs Osceola (2).JPG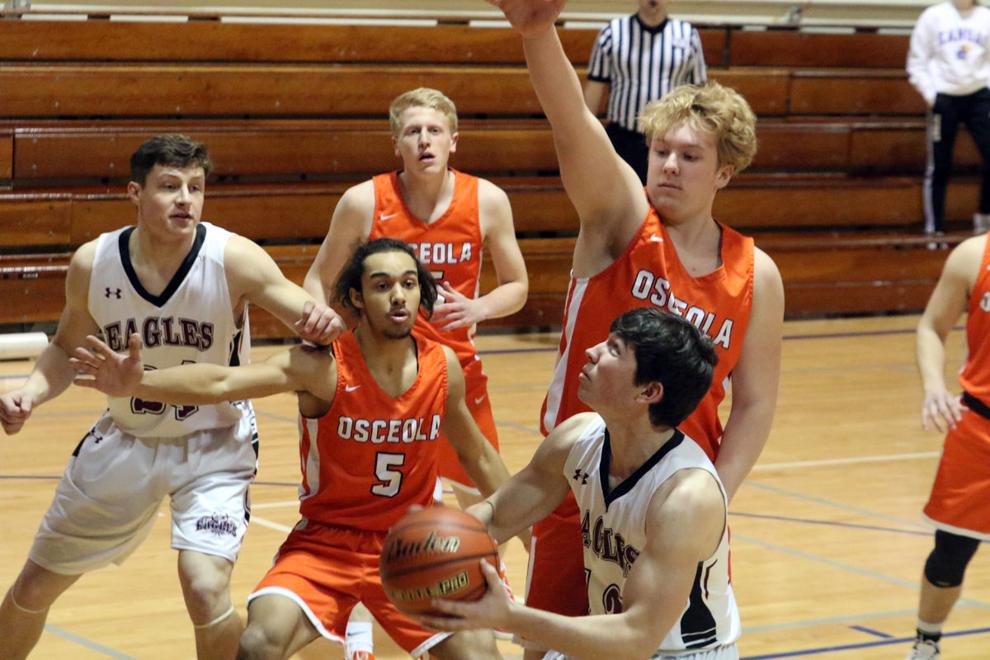 BDS vs Osceola (3).JPG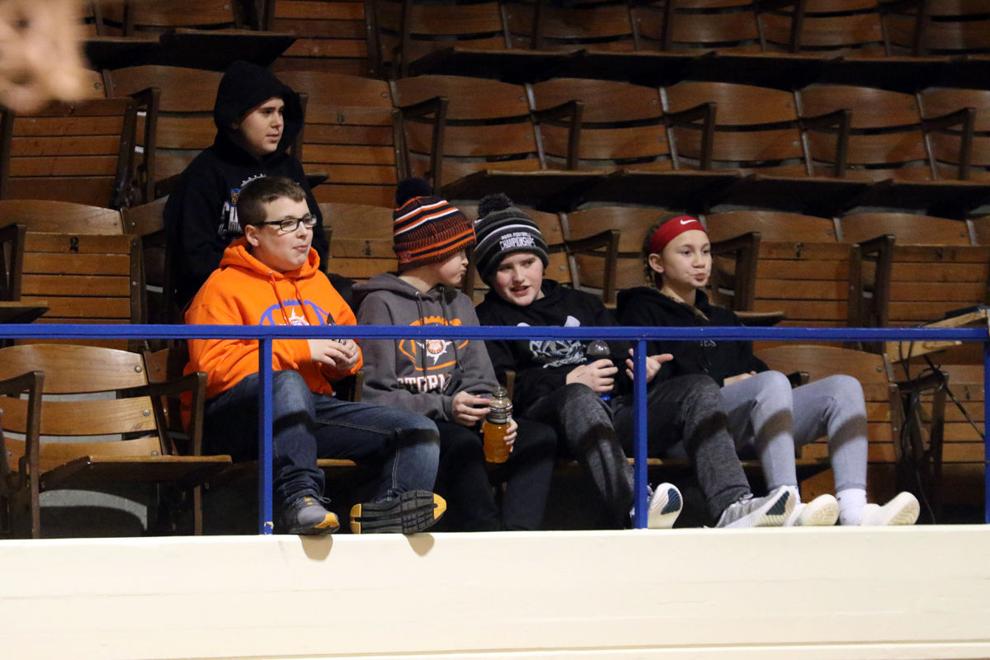 BDS vs Osceola (4).JPG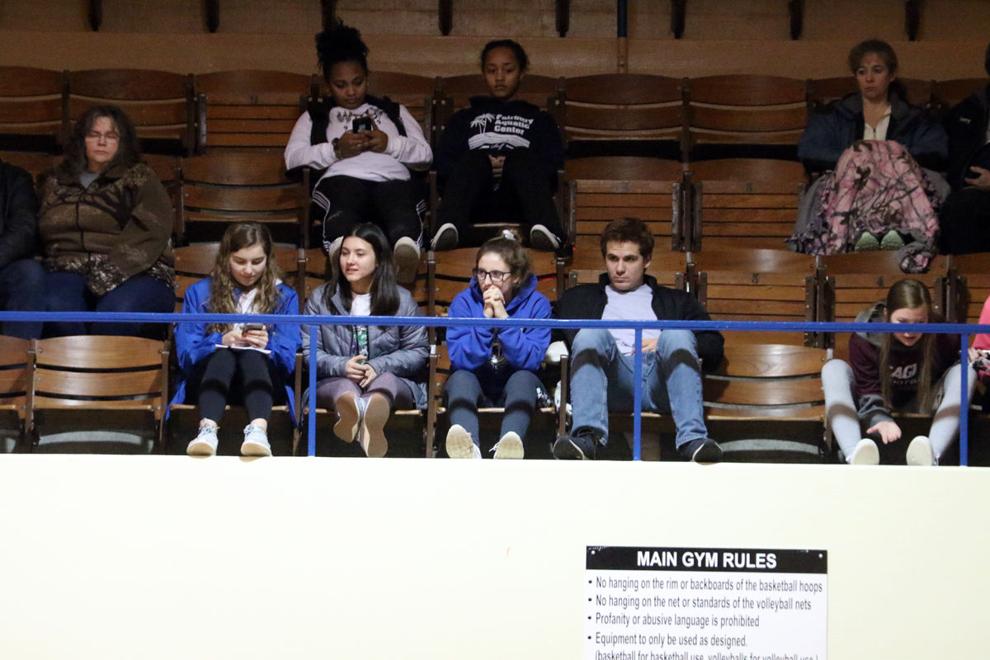 BDS vs Osceola (5).JPG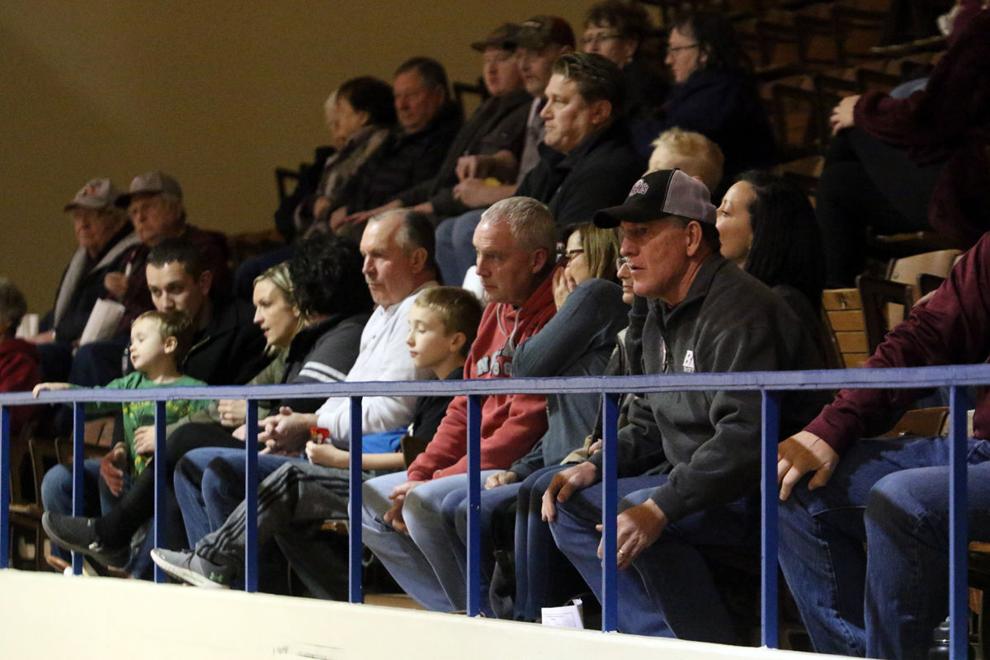 BDS vs Osceola (6).JPG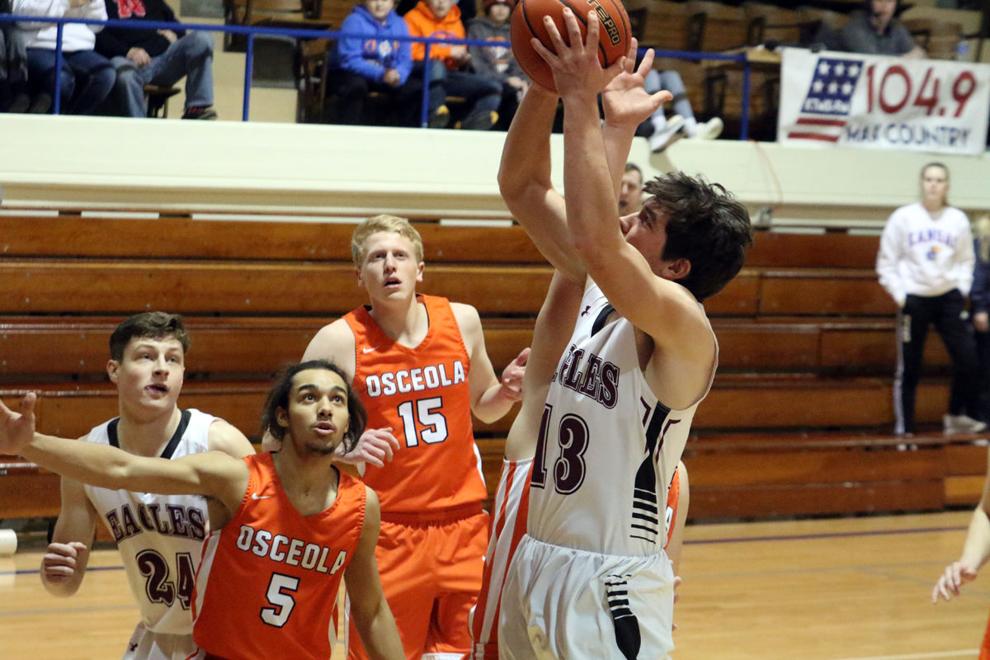 BDS vs Osceola (7).JPG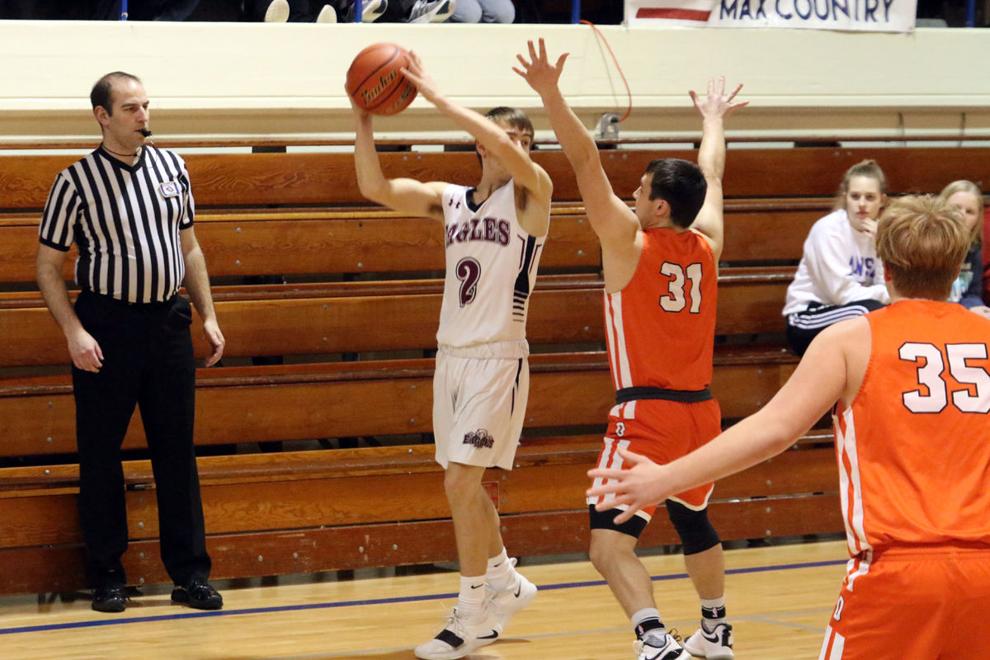 BDS vs Osceola (8).JPG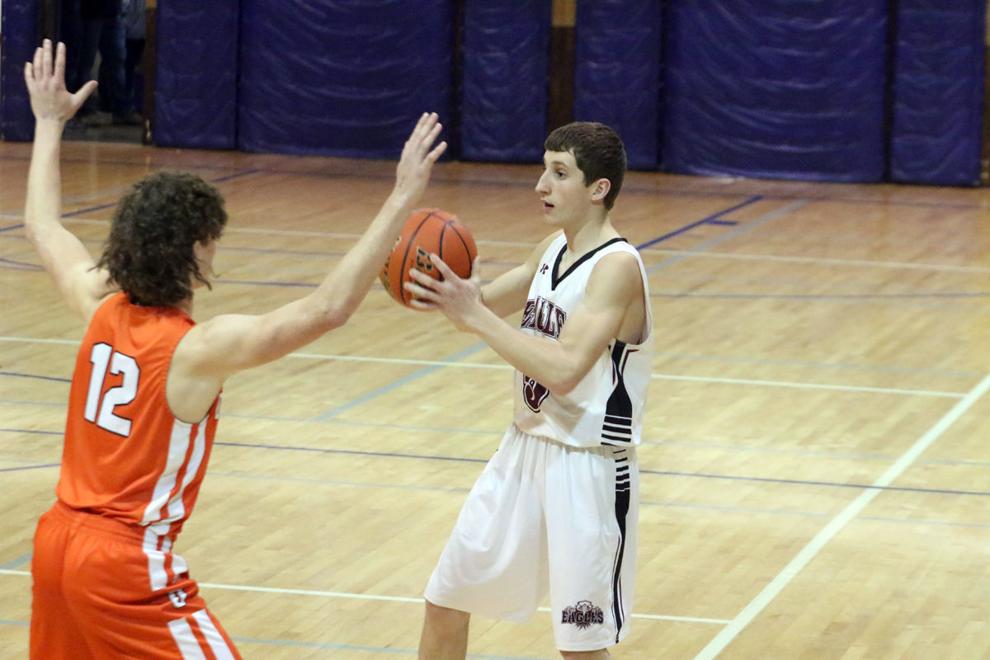 BDS vs Osceola (9).JPG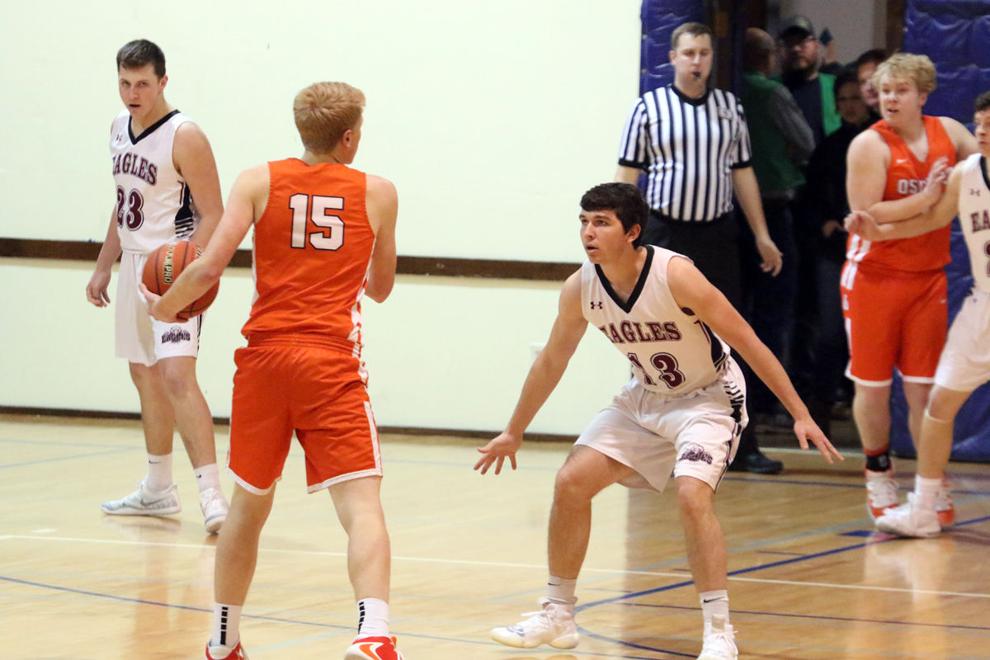 BDS vs Osceola (10).JPG
BDS vs Osceola (11).JPG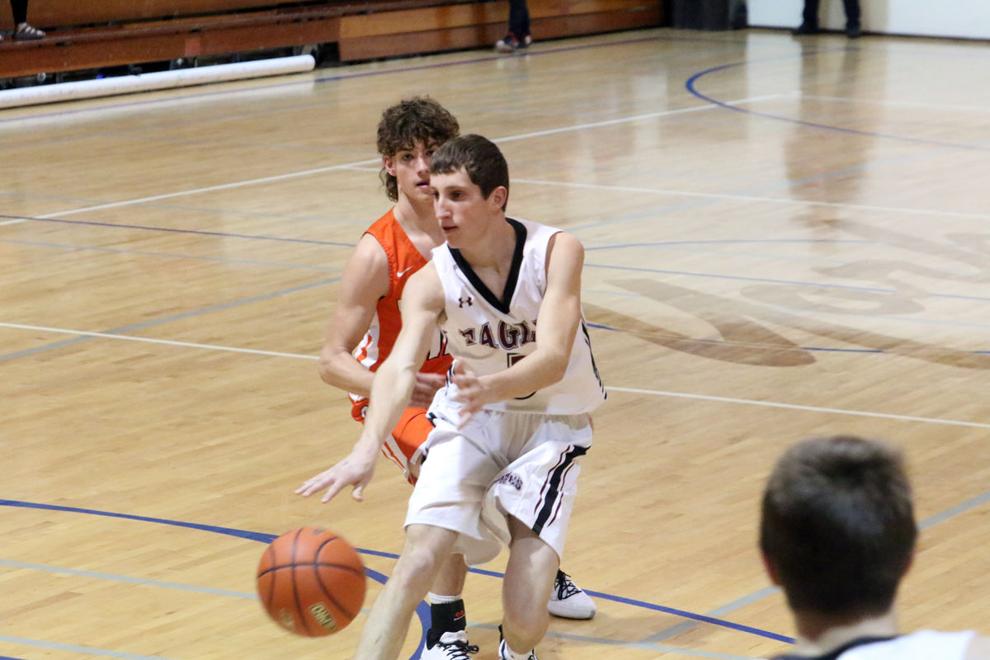 BDS vs Osceola (12).JPG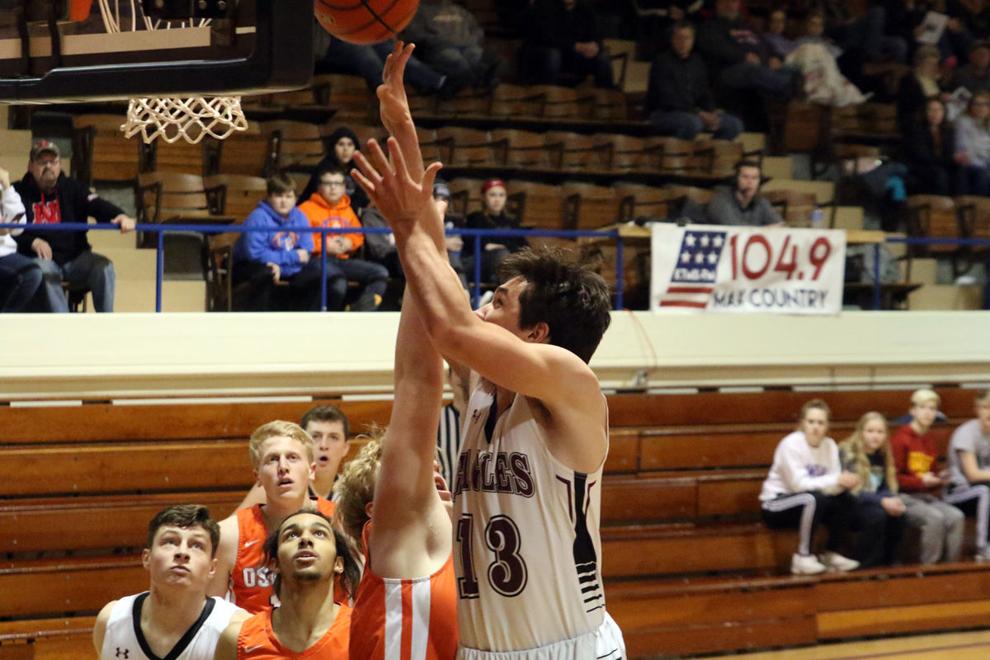 BDS vs Osceola (13).JPG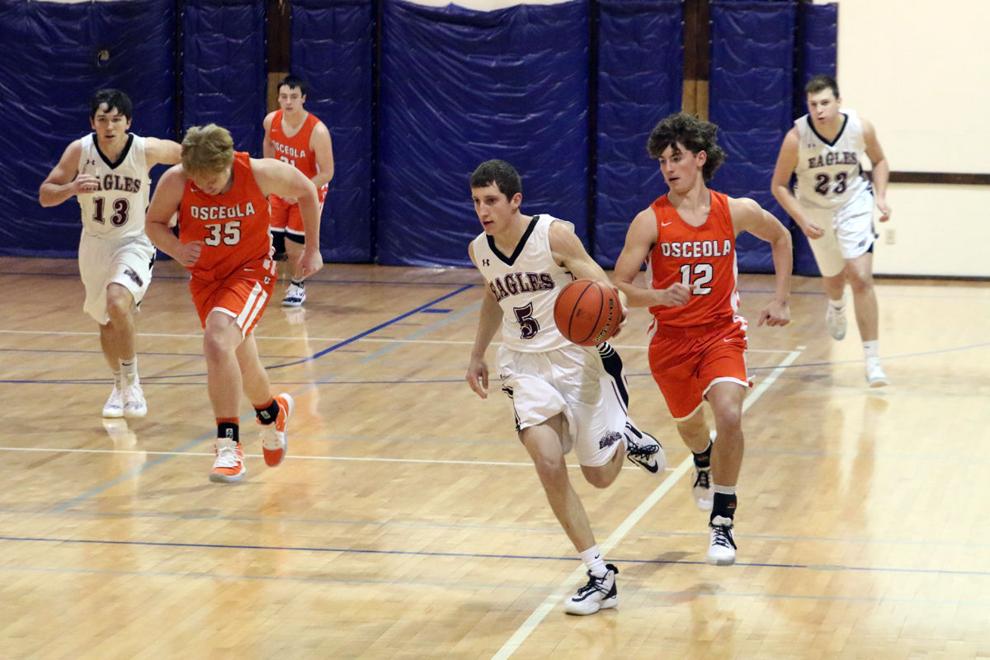 BDS vs Osceola (14).JPG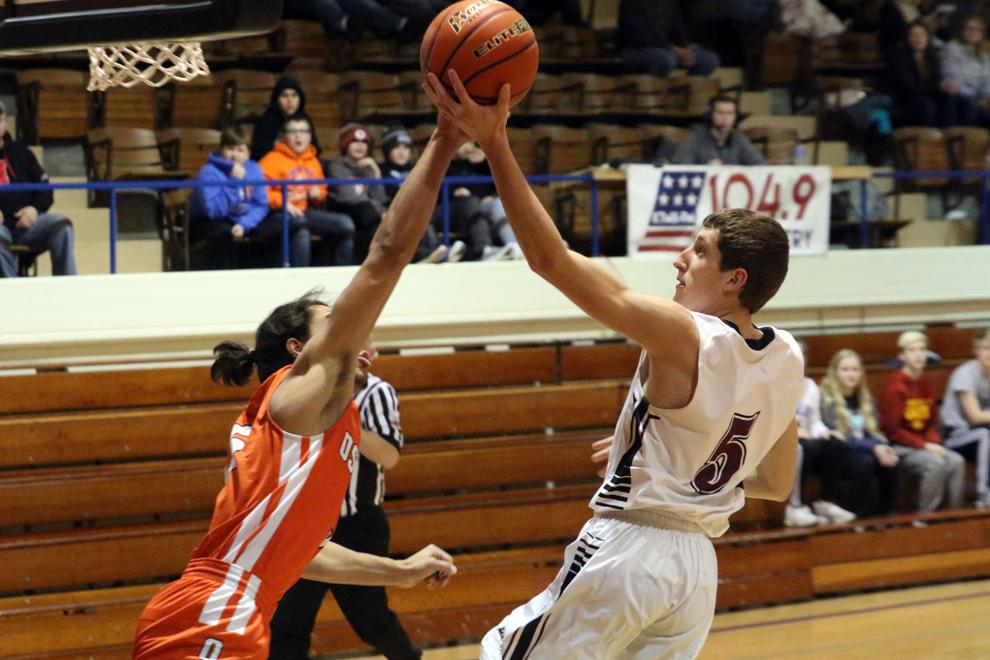 BDS vs Osceola (15).JPG
BDS vs Osceola (16).JPG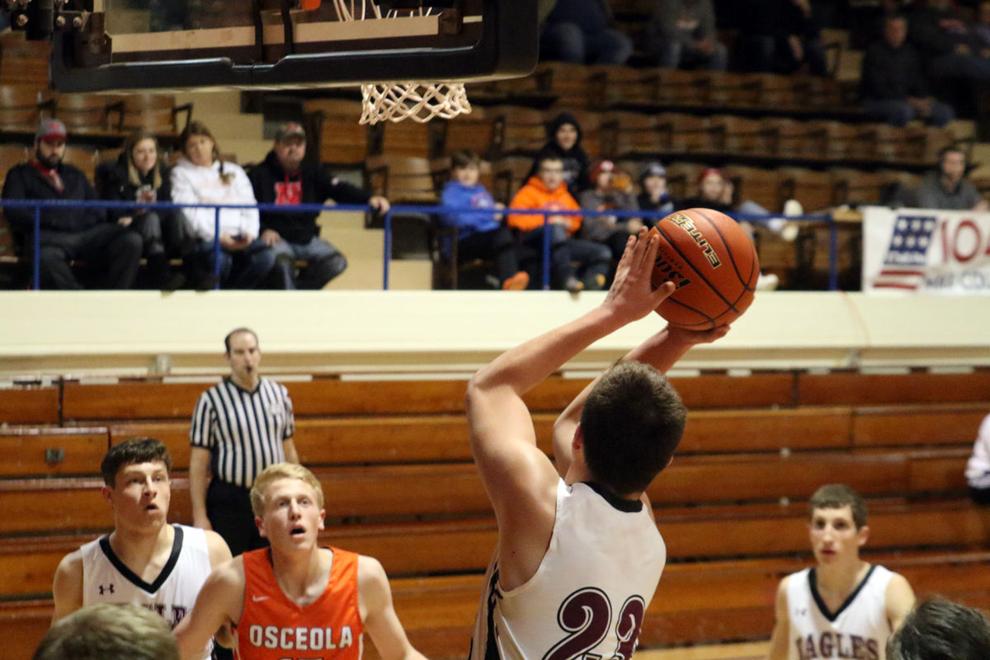 BDS vs Osceola (17).JPG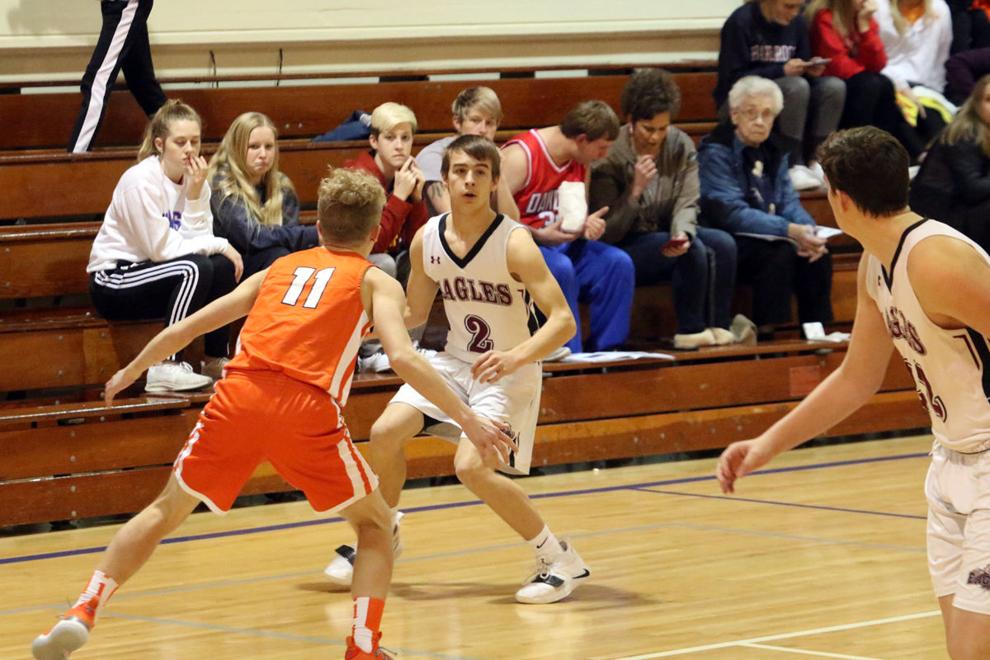 BDS vs Osceola (18).JPG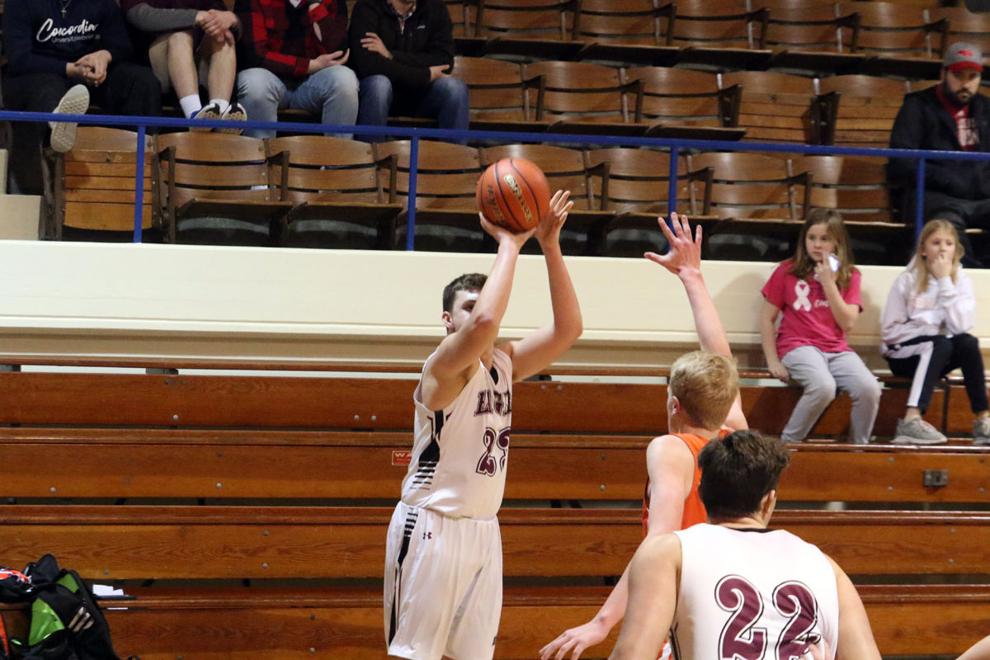 BDS vs Osceola (19).JPG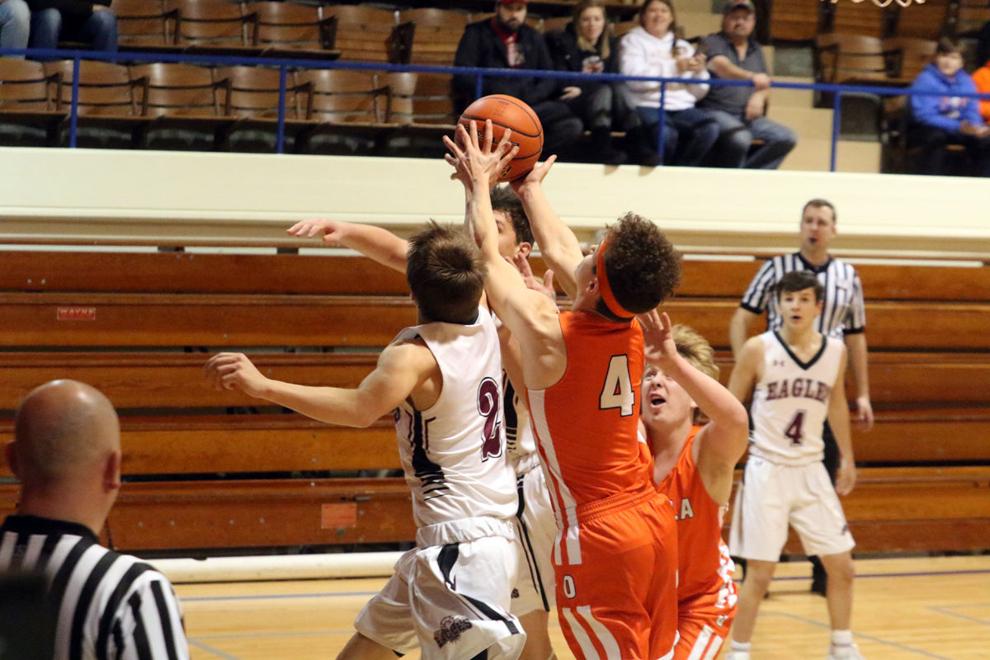 BDS vs Osceola (20).JPG