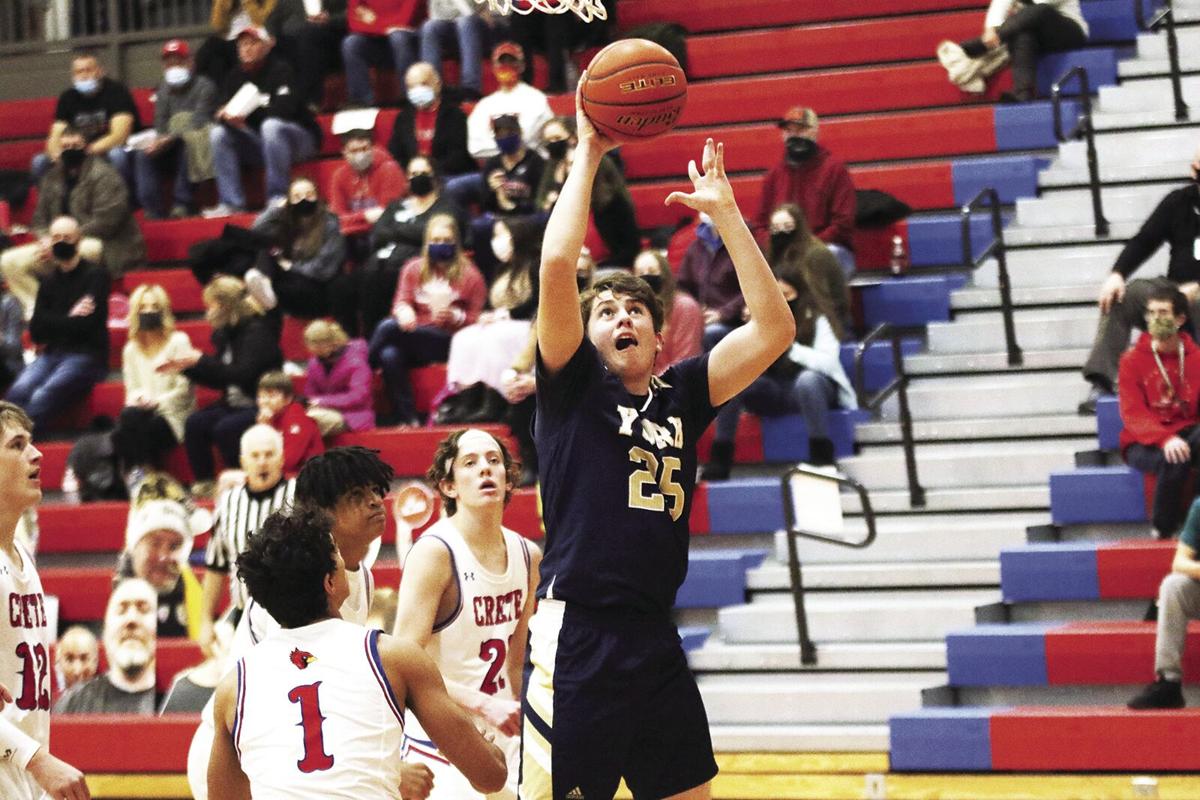 CRETE – The York Dukes boys basketball team got revenge in Crete on Saturday afternoon, beating the host Cardinals 60-40.
Crete defended its home court with a 58-51 win over York in the Central Conference tournament on Jan. 28. But on Saturday, the Dukes picked up their third consecutive win.
"We played very well throughout and I thought this was our best defensive game of the year," York head coach Scott Lamberty said. "We were able to force a very good-shooting Crete team to 2-17 from the 3-point line and out-rebounded them 35-18 I believe. They only had three offensive rebounds for the night."
York had three players score in double figures as Barrett Olson led the way with 11 points while both Jake Erwin and Ryan Seevers added 10. The Dukes went 7 of 19 from 3-point range with Erwin and Seevers both making two.
"Offensively I thought we had a ton of kids play well," Lamberty said. "Austin Phinney got us off to a good start with six points the first quarter, and we had three guys in double figures and had great balance for the game."  
York led 18-7 after the opening quarter and took a 31-15 lead into halftime. The Dukes held onto its edge, outscoring Crete 29-25 in the second half.
"I'm proud of the kids for continuing to work hard and believe in what we are doing," Lamberty said. "We're playing our best basketball of the season as we head into subdistrict play. So, that's a good sign."