GENEVA – It's good to be home.
Geneva native and 2001 Fillmore Central graduate Gabriel Eberhardt returns to Fillmore Central as the new head football coach after spending the past 11 years at the helm of Wilcox-Hildreth, where he won the Six Man state championship in 2018. He takes over for Mitch Lockhart.
The 37-year-old is tasked with rebuilding a program which hasn't had a winning season since 2014. The Panthers have gone a combined 12-33 the last five seasons, but Eberhardt aims to change that. He has experience rebuilding programs, too.
When Eberhardt got to Wilcox in 2009 after earning his teaching degree from Concordia University, where he was also an offensive lineman for the Bulldogs, he took over a struggling Falcon program that had gone 1-31 the previous four seasons in Eight-Man. After a winless first season, Wilcox-Hildreth started improving. One win in 2010. Two in 2011. Three in 2012. The rebuilt Falcons went 7-2 in their first Six Man season before reaching the pinnacle in 2018 with the state title.
Hard work and buy-in from not just the players was key to Eberhardt's success.
"To get a program going in the right direction takes a lot of moving parts," he said. "It takes parent and community support and the kids have to buy in to the program. The entire town and community, and more importantly the players, were able to buy in to what we were doing at Wilcox-Hildreth. So we were able to turn the program around and win a state title. Getting everybody involved and getting as much support as we can to get these guys to really believe in what we're doing is going to be something that helps us move forward as a program.
"In the early 2000s, Fillmore Central was a great football program. Our goal as a team is to turn this around and do the same thing, trying to get Fillmore Central football back to where it was in the early 2000s."
Eberhardt isn't concerned about the transition to coaching 11-man because he's both played and coached it. A lot of his core concepts and formations that he used while at Wilcox-Hildreth were based on 11-man. 
"A lot people have asked me that, and I've played 11-man a lot longer than I've coached Eight- and Six Man," Eberhardt said. "My first coaching job was helping out with the junior high at Seward at the 11-man level, so I don't look at it as needing to be an adjustment. I know the 11-man game really well."
Eberhardt said he met with his coaching staff earlier this summer to go over what their players do well and are comfortable with. On offense, Eberhardt wants to spread out the defense and get multiple players involved. He thinks he has the pieces to do that, too.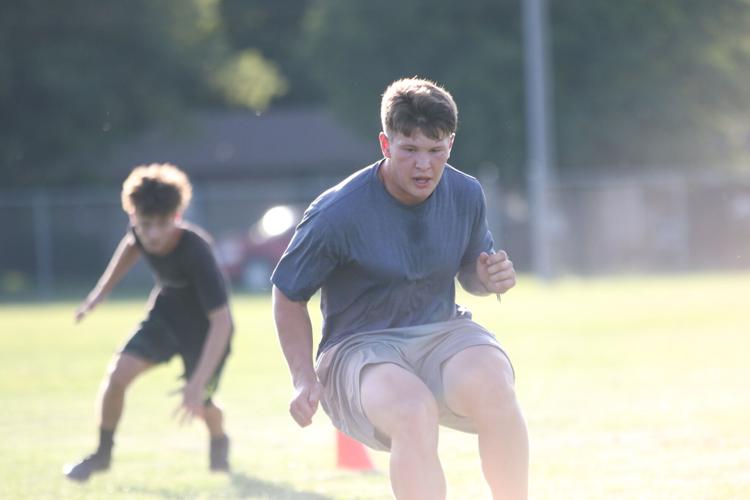 "We want to get teams used to preparing for more than one person," Eberhardt said. "Just when you think we're going to go to this guy, we're going to another. Just trying to spread the ball more and get more people involved. But every year our offense will be built around what we have. We don't want to force an offense that doesn't fit the guys."
Fillmore Central brings back a talented senior athlete in Jake Stoner, a 5-foot-10, 195-pounder who has rushed for 2,495 yards and 21 touchdowns in his first three seasons. As a junior he rushed for 1,001 yards and eight scores while spending time at quarterback too, where he threw for 449 yards and four touchdowns.
"You can just see it on film that he's a very talented player," Eberhardt said of Stoner. "But he was playing in a lot of different spots last year, playing some quarterback and running back. So we're trying to find a spot for him and get more people involved so that we're not so one-dimensional with Jake."
Just like the offense, Eberhardt's defense will be based on what the players he has do well. Koby Head, another senior, returns. He led the team in tackles last year with 100. Parker Uldrich, Stoner and senior big man Connor Ashe, a 6-5, 267-pounder, are all back, too. Uldrich racked up 72 tackles last year while Stoner had 51 and Asche 46 along with a team-high four sacks.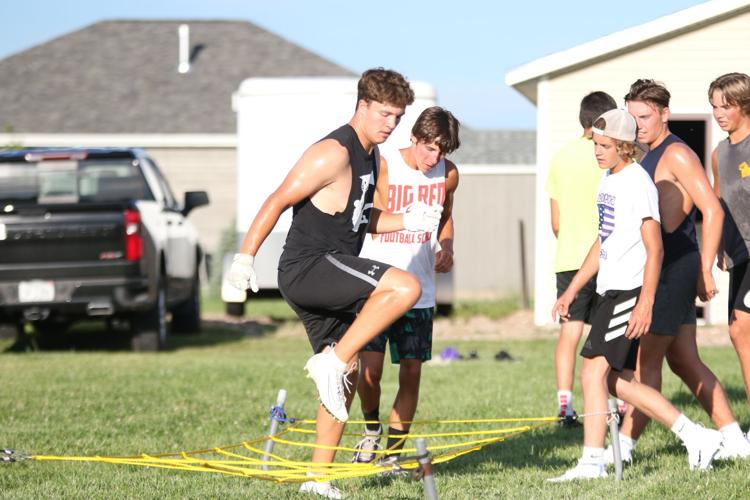 "Some of the stuff they did last year we'll keep because we have a lot of starters coming back and they were able to do a lot of things well," Eberhardt said. "We think we have some good things we can do with some of the guys coming back that are really talented. We have some guys that people may not know much about that we're hoping they know more about this year."
The senior group of Stoner, Head, Asche, Uldrich, De Maciel, Dawsen Smith, Wyatt Nun and Gunner Gewecke will play an important role in Eberhardt's first season.
"I think that senior class has been outstanding so far and they're a great group of guys to start with," Eberhardt said. "They're hungry to have a winning season, they've worked hard all summer and a lot of them have played since they were freshmen. I want them to be the group that everyone looks at and says, 'this is how we got Fillmore Central football going back in the right direction.'"
Eberhardt has a family connection at Fillmore Central, too. His younger brother, Shad, is the head girls basketball coach for the Panthers.
Fillmore Central is slated to begin the season Aug. 28 at Raymond Central.