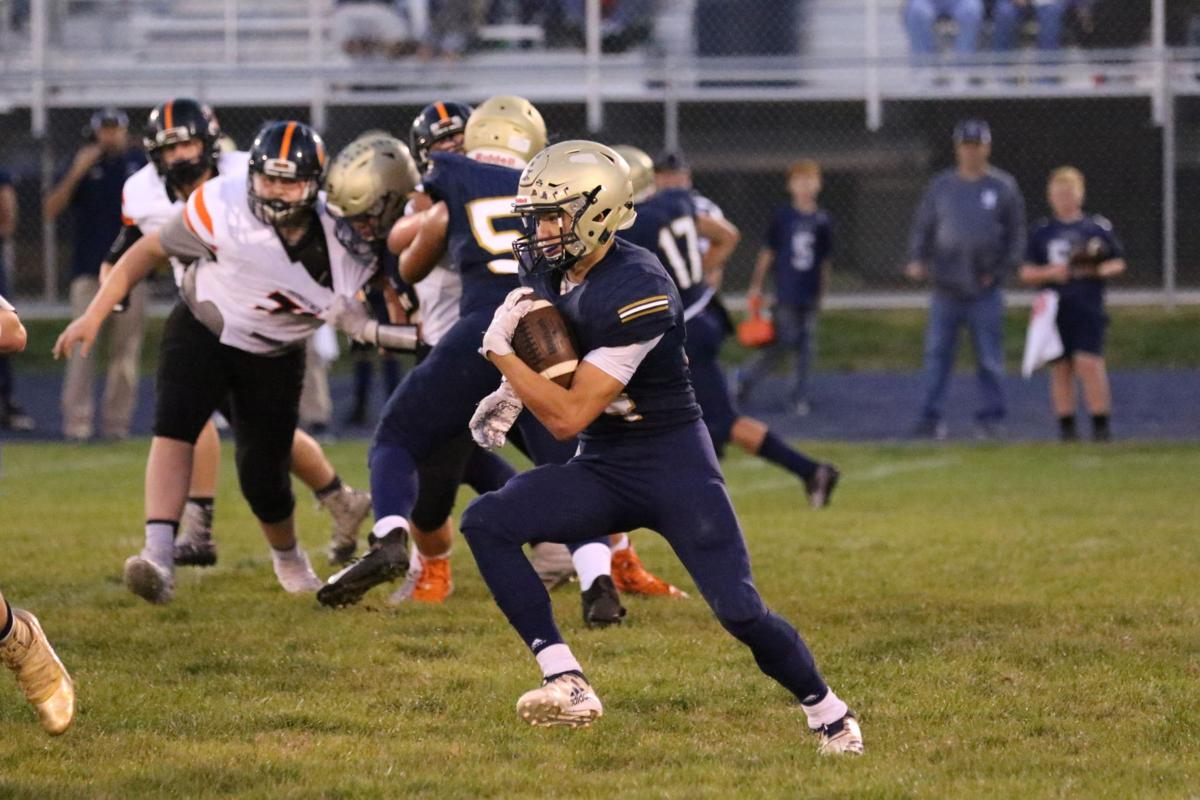 YORK – When Wyatt Collingham got the phone call, he was working cows on the farm at home near Beaver Crossing.
Missouri Western State University defensive coordinator and safeties coach Justin Richter was on the other line with good news – the Griffons had an offer for Collingham to play Division II football in St. Joseph, Mo.
"It was really hard to contain how excited I was, but at the same time I had to think about what was at hand," Collingham said with a laugh. "But it was so exciting when it happened."
It's the first offer to play college football for Collingham, a 6-foot-1, 180-pound senior-to-be for the Dukes, and it might not be his last.
This was supposed to be an important summer for Collingham. He wanted to attend camps in North Dakota and South Dakota as well as the annual Friday Night Lights camps at Memorial Stadium in Lincoln. Competing in those camps would be a great way to get his name out to college coaches.
But those summer plans are ruined due to a global pandemic.
So instead of going to camps, Collingham is taking matters into his own hands. He's been working out and lifting using a makeshift weight room in his parents' basement. He's also been getting together with a small group of friends to condition on Mondays, Wednesdays and Fridays. They run ladders, speed hurdles and do cone drills to keep the footwork sharp.
"Nothing much, just some stuff to stay in shape with," he said.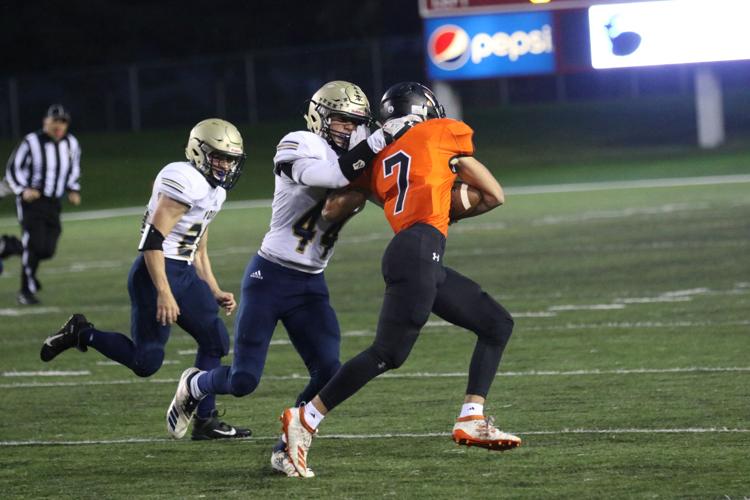 In a down year for a York football team that finished 2-7 while dealing with new faces in starting lineups and season-ending injuries at key positions, Collingham's footwork – and dynamic skillset – was a bright spot. He scored four of York's 14 touchdowns last season and found the end zone at least once in all three areas of the game – offense, defense and special teams.
"I really just see myself as somebody that can go and do whatever the coaches tell me to do, so that's just what I try to do," Collingham said. "I guess it works out sometimes, and sometimes it doesn't. Wherever the coaches tell me to go I'll go."
Along with a 49-yard rushing score in Week 1 against Alliance, Collingham returned two kickoffs for a touchdown – one was a 92-yarder to start the game against Grand Island Northwest – and had the game-sealing 54-yard scoop-and-score fumble return against Blair in Week 2.
Collingham probably enjoys special teams more than the average player, especially returning kicks.
"You don't get to do it that often compared to playing running back and safety," he said of kickoff returns. "It's just something where I can catch the ball, open up and run as fast as I can. I can show off what I can do."
In 17 returns last season, Collingham averaged 28.5 yards per attempt. As a sophomore in 2018, he averaged 29.1 yards on nine returns with one touchdown.
"You're catching a ball and having 11 guys run down as fast as they can at you wanting to hit you as hard as they can," he said. "It takes a lot of trust in your blockers and your teammates so you can do your one part in the kickoff for the whole play."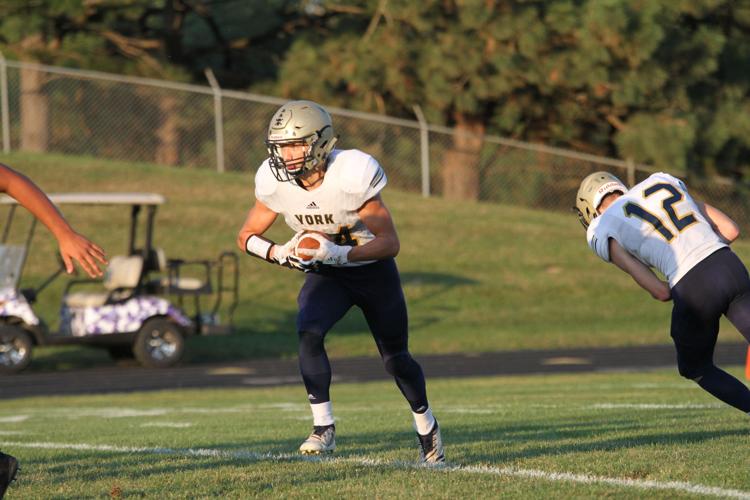 Collingham was a big play waiting to happen as a junior and his speed was a big part of that. He was planning to use the track season to improve his 11.4-second 100-meter dash, which he said he wasn't happy with during track last year. He's been clocked at 4.57 in the 40-yard dash.
Collingham's breakaway ability with the ball in his hands is easy to notice on the football field, but he was a solid tackler at safety as well. He finished fourth on the defense with 64 stops and recorded an interception in the win over Blair, too.
The playmaking and tackling ability is most likely what got Missouri Western State interested, and it's something that could be a key part to York's 2020 season, if and when it happens.
Until then, Collingham will continue working – whether that's on the practice field or with the cattle.
Be the first to know
Get local news delivered to your inbox!