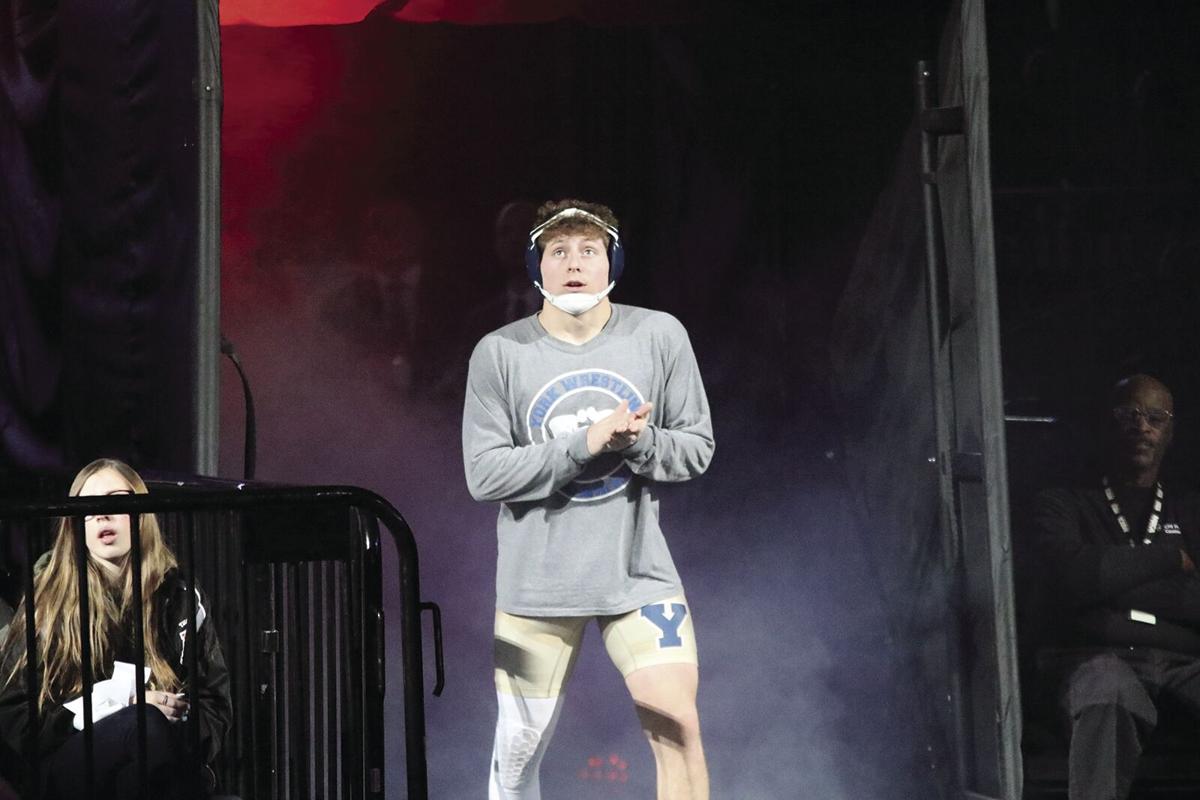 YORK – Kobe Lyons is a man of few words. The York senior would rather let his work on the wrestling mat do the talking.
That much was clear last Friday afternoon in York High School's auxiliary gym where his college signing ceremony was held. Lyons, who made it all the way to the Class B 170-pound state championship match but fell just short to earn runner-up last year as a junior, officially signed with Chadron State College.
Lyons, who went 50-5 last year, once thought he'd wrestle for North Dakota State, but realized Chadron was the best spot for him.
"Chadron just felt like a place where I could grow myself," he said. "I wouldn't have to worry so much about everything. It's more isolated, and I just liked it more."
Lyons won't be the only former York wrestler at Chadron when he gets there. Harrison Gocke is currently a redshirt freshman for the Eagles.
Lyons has a prep record of 133-24. Getting back to the state tournament and winning a championship are obvious goals he has. But there will be a changeup from last season – Lyons said he'd likely be wrestling one weight class down, at 160.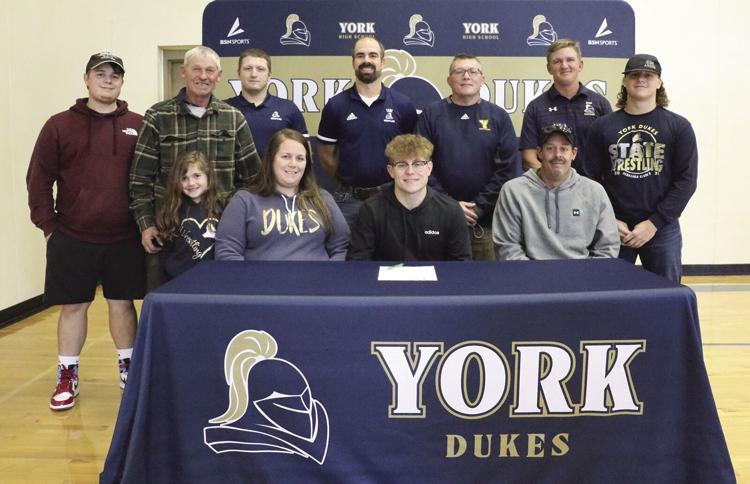 Competing at new weight classes is nothing new to Lyons. He's gone up and down in weights during his career and even wrestled at 195 as freshman.
Although his weight class may change, his mindset won't. He still wants to own the mat in each and every match he wrestles for his senior year.
"I just want to completely dominate everybody – a major at least in every match," he said.
While checking out Chadron, Lyons got to meet with the Eagles' coaching staff and liked what he saw from head coach Brett Hunter.
"He's super respectful. I was really impressed with Coach Hunter when I went up there," Lyons said.
Lyons will have a new head coach this winter in Brett Mauler. The senior is impressed with him, too, and thinks the program is in good hands.
"He's cool and is down for whatever. He's pushes the pace," Lyons said of Mauler.
Mauler, the Dukes' first-year head coach, said Chadron is getting a "mat rat."
"He can't get enough wrestling," Mauler said of Lyons. "The thing that separates Kobe from other wrestlers is his work ethic to get better. He's always in the room practicing, whether it's in York's room with a partner or MWC's wrestling room during the offseason."
Mauler said Lyons has phenomenal hips, balance and power.
"He has been extremely well-coached by the York staff and through MWC wrestling club," Mauler said. "He's dynamite on his feet as is always looking for ways to score and create points in the match."
Be the first to know
Get local news delivered to your inbox!