MCCOOL JUNCTION-McCool Junction senior Ashley Schulz is headed south to Salina, KS next fall where she will continue her education and join the Kansas Wesleyan Coyotes volleyball program.
Schulz who will major in Elementary Education and will also minor in coaching said that her choice came down to a few different schools, but Kansas Wesleyan has a great education program and that cinched it for her.
"One of the major reasons I chose KWU was because they have such a great education program. I will be majoring in Elementary Education and minoring in coaching," Schulz said. "Some of the things that appealed to me the most about Kansas Wesleyan was the campus had so much to offer and the college atmosphere is great and friendly."
Schulz also looked into the University of Kearney, Northwest Missouri, the University of Wyoming and the University of South Dakota before making her choice.
While Salina, KS is on her schedule for next fall, Schulz will be making a trip out to Hawaii to play for a Nebraska team this summer. Playing on the other side of either ocean is nothing new to Schulz.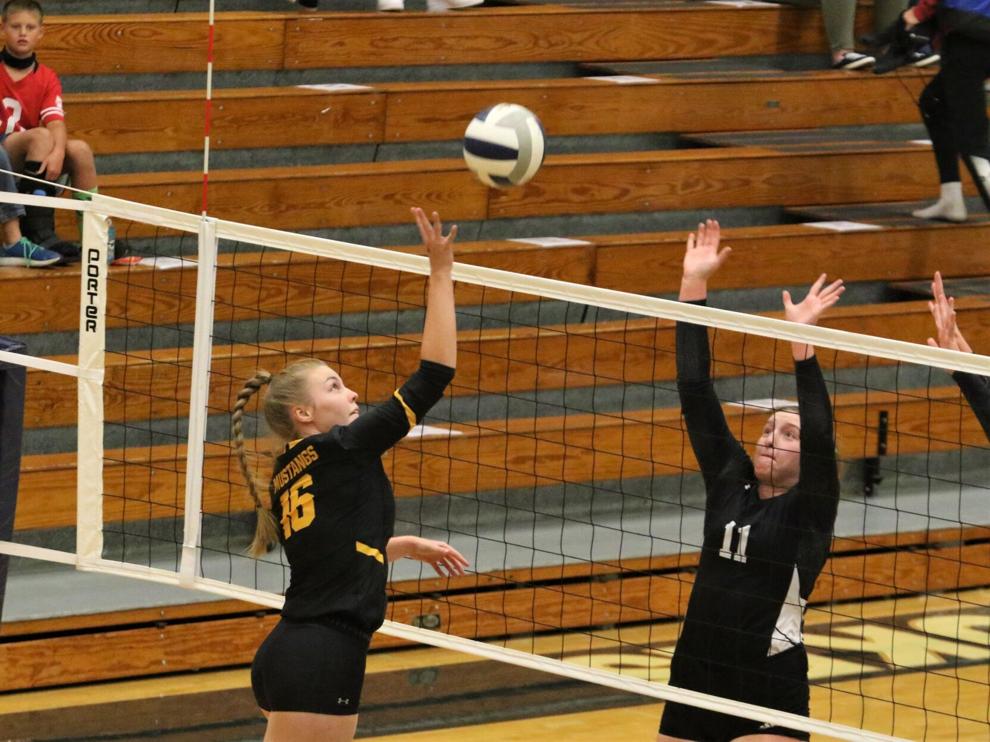 "The summer going into my junior year I had the opportunity to play on the USA volleyball team that traveled through Italy. We played other teams from all over Italy and got the chance to play indoor and sand volleyball. We traveled from Roma to Marina di Grosseto then Pisa, Florence and ended our 2 week trip in Venice. Being the only girl from Nebraska I was a little nervous but I had the time of my life and meet girls from all of the U.S. that I am still friends with to this day," Schulz added. "This summer in July I will be heading down to Hawaii to play for a Nebraska team. Here I will spend a week playing in a tournament as well as getting to sight see the beautiful wonders of Hawaii."
Schulz had 245 kills this past fall season and she also scooped up 311 digs while being named Crossroads Conference and D1 All State honorable mention in boht of Nebraska's major newspapers.
McCool Junction head coach Dave Stahr said Ashley will face some challenges, but she has the ability to adjust to those.
"Ashley's biggest challenge at the next level will be learning the game from a different perspective. She's been one of our primary players for the last two-three years, and will now be moving into a new role as a non-starter, needing to work hard and learn," Stahr said. "I know she can rise to the challenge and become a leader on her new team the same as she's been here at McCool Junction. She has all the tools to be a great player all the way around the court."
Schulz said the Coyotes are looking at her to play a defensive specialist/outside hitter.
"KWU has a great team so I am unsure of when I will be playing at the varsity level, but one of the main reasons why they picked me to be a part of their team is because I am such a diverse player," Schulz stated. "They really liked how open I am to playing any position that is needed which could also help me see some varsity time sooner. I will also bring a positive attitude and great leadership skills to this team."
Schulz said her time at McCool Junction was a little bumpy at times, due to having so many coaches, but she cannot express enough how grateful she is.
"In high school it was a little bumpier of a road due to having a new head coach almost every year but I cannot thank them all enough for the wonderful opportunities that I was given. As well as ending my high school career with the best team anyone could ask for and some of the best coaches in the conference," Schulz added. "We also ended the season with one of the best records in McCool since 1999 under the wonderful coaching staff of Dave Stahr and Melanie Baxa. Overall I feel very prepared to take on the next level of the game and I cannot wait to see what is in store for the next chapter of my life."