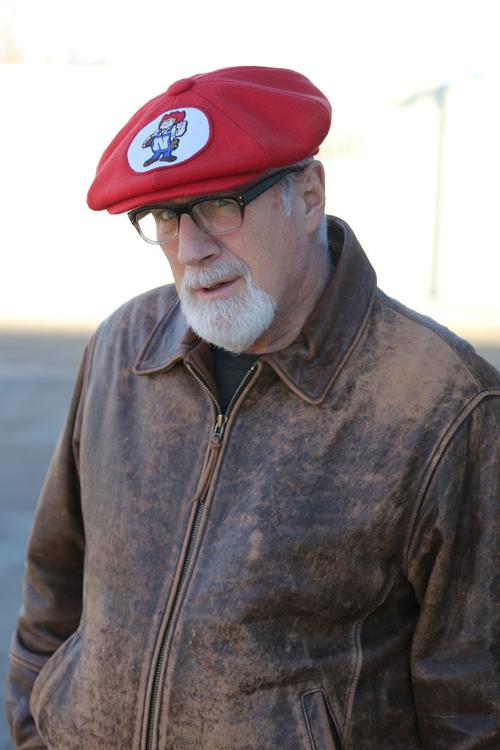 Shooting animals over bait. Using firearms in archery season. Hacking the heads off trophy deer and letting the carcass rot. Hunting out of season. Hunting with fraudulent permits or no permits at all. Using suppressors to muffle gunshots and avoid detection.
Lying. Cheating. Stealing. Galactic selfishness and breathtaking stupidity describe Hidden Hills Outfitters near Broken Bow (definitely not to be confused with Hidden Valley Outfitters out of nearby Arnold, Nebraska).
All this and more took place right under our noses in several Sandhills counties rippling out from Broken Bow. The largest and most blatantly egregious poaching case in Nebraska history broke open like a bag of snakes this fall.
Hunters' came from 21 states. Why? Because word was, Jacob Hueftle at Hidden Hills Outfitters had uncanny luck trading big bucks for big buck$. Of course, these weren't hunters at all. These were poachers. Some might not have known they were toting bogus permits and thus may have a little forgiveness coming. But that caveat aside, I promise no one, whatever state he comes from, blasts a deer at night or watches a head being sawed off and the carcass left to rot without fully understanding the act is universally unethical and illegal.
How can I shout these outrageous accusations to the stars? Because to date, 30 people have pleaded guilty – including the reprehensible Hueftle – and $570,453 in state and federal fines and restitutions have been ordered. Get this, 53 years of hunting and fishing privileges have been forfeited by this congress of louts.
The state and feds ganged up to bring down this sorry enterprise and bless them for five years of dedicated investigation.
Hueftle, 30, will leave his wife and young children behind to fend for themselves while he does a richly-deserved, 30-month hitch in federal prison. He must pay $214,375 restitution and is banned from hunting, trapping or engaging in any related business for 15 years … beginning the day he gets out of prison.
Something more than 64 deer, six pronghorn antelope and 27 turkey were illegally killed. On top of that a few of these cretins used hawks and owls for target practice, picking them off fence wires and power lines. Why in the world would they do that? For the 'sport' of it, one assumes. In the plea agreement Hueftle owned up to personally killing no less than 100 non-game birds.
But wait, there's more. Our hero-in-reverse was convicted of violating federal hunting laws and sentenced to probation for five years in 2012, yet he began Hidden Hills later that same year. The business is said to have solicited clients online and in person at out-of-state events, including a nine-day outdoor expo in Pennsylvania. That clever marketing strategy attracted in excess of 118 customers to Hidden Hills, almost all from outside Nebraska.
Here's just the thing; I hate … H-A-T-E … poachers. Those magnificent living resources both great and small belong to all of us equally, whether we hunt (I did for years) or don't (my choice now). I despised such curs when we lived in Wyoming where this cancer is many times worse. World-class moose, elk, pronghorn, mule deer, mountain goats, bighorn sheep, black bears and more in a state where the sale of trophy heads is legal (as it was when we lived there) is a temptation certain to foment abuse. I know personally of many incidents of exactly that which took place the five-plus years we lived in northwest Wyoming.
The only good to come from this heartbreaking Nebraska tragedy? U.S. District Judge Joseph F. Bataillon threw the book at the whole lot of them. God bless him for that.
Catch the latest in Opinion
Get opinion pieces, letters and editorials sent directly to your inbox weekly!