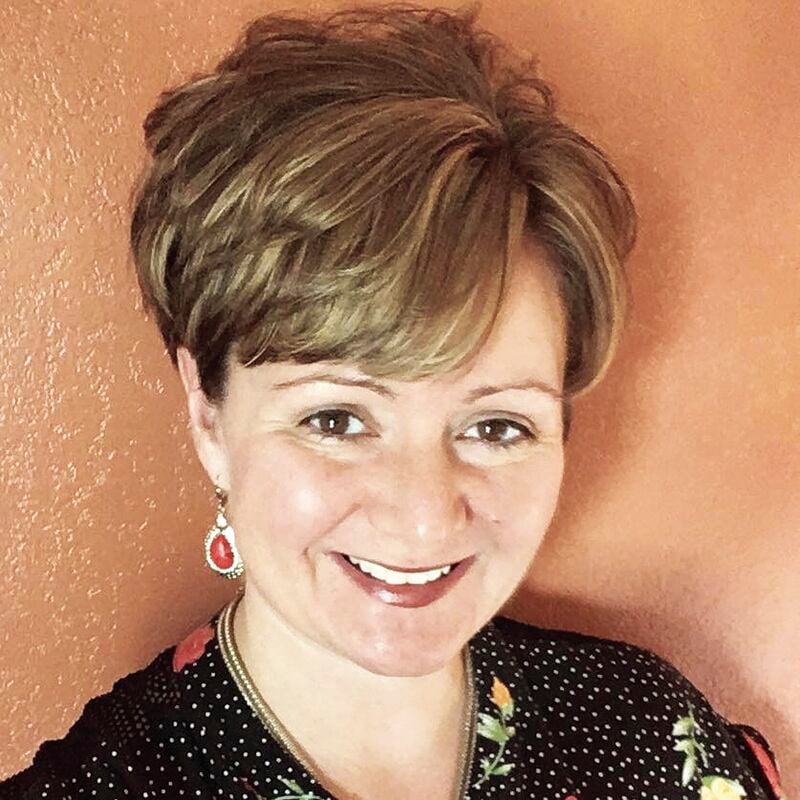 If you want to sit and talk cattle with someone who absolutely lives and breathes building the best herd, visit with Ken Stewart. Ken and Jenny Stewart have committed their lives to raising their now grown children – Keighly, Jimmy and Jacob – and Sim-Angus cattle with a commonsense approach.
XL Ranch was built the American way – from the ground up. Located in Northern Wyoming, the Stewarts have wide-open spaces to think broadly about an industry that needs rational, sound leaders who are willing to do the learning and heavy lifting it really takes to strive for working cattle that work for their operation and the ranchers they serve. Today, the Stewarts' diverse experience includes management of large, commercial herds in excess of 12,000 cows all the way to smaller seedstock operations of 500 and everything in-between across the continental U.S.A.
"I grew up on a dairy that was converted to beef when I was still quite young," Stewart said. "It didn't take me long to know that raising beef cattle was what I wanted to do. The study of genetics and the ability to breed cattle that can perform within the parameters of the resources available on any given location at the optimum level, is what really turns my crank and fuels my passion to continue our life's work."
"It is very gratifying to share my experiences with the next generation or others who may want to look at trying to optimize their resources and raise the type of cattle that will work for them – cattle that don't have to be pampered or propped up," he went on.
"We in the beef industry are tasked to balance economics, nutrition, and productivity," Stewart said matter-of-factly. "When we study this equation and try and crack the code to success, we realize that as seedstock providers our primary job is to offer the proper genetic package that does the most – right."
It's about maximizing the resources that every unique ranch has to offer he said, "The truth is, very few ranchers ever look past all the third-party influences and actually get good at what it takes to become truly profitable. When you do run across an operator who has the discipline and skillset to crack the code, it is my advice to take notes and spend as much time with them as possible. That's what I do in hopes that some of their knowledge will wear off on me."
"Our stance is our cows need to work for us," he went on. "The cow/calf industry relies primarily on forage as the main feedstuff. At XL Ranch, forage is the one and only. Forage quality plays a huge role in being able to properly-manage the fetal programing of your calf crop, period. As a rule, most conventional-thinking ranchers would agree a cow needs 2.5 to three percent of her body weight in dry matter per day. However, in most places at some point throughout the year, you will find that rule of thumb will not provide adequate nutrition to sustain a cow. At certain times of the year, forage quality decreases and the cow can hardly get enough nutrients for herself, let alone what's needed to program and properly develop and set up the fetus for success after birth."
Stewart said he just won't accept everybody saying, "that's just the way it is" and "you need more commercial fertilizer" or there's just "no profit in ranching."
"We love ranching, but it is also our business, and it has to be profitable – period," he said adamantly. "Our belief is that no matter how much potential a cow has or what her EPD (expected progeny differences) profile says, she needs to work within our perimeters. I always say that a little bit of discipline goes a long way when it comes to breeding cattle. It's simple, she needs to graze most of the year on what we have available, maintain her body condition, breed back, and calve in a rather short window, and wean an acceptable weight every year. We don't pick favorites. Our approach is that our favorite cattle are the ones who are still here and doing their job. After the pressure to preform test has been passed, we will utilize all the other sciences including EPD's, genomics, visual appraisal and more."
"As seedstock producers, it is our obligation and responsibility to make genetic improvements in order the beef industry to success," he relayed. "Industry-wide, impressive, great strides are being made in terminal traits such as marbling, ribeye area and growth. I truly believe these traits are important and I don't want to give you the wrong impression because our cattle fair very well in this department and are very profitable in the feedlot/packer sectors of this business. With that being said, I also want to be clear that our stance is that first and foremost we want our cattle to work for us and those we serve, they need to preform even in the harshest conditions."