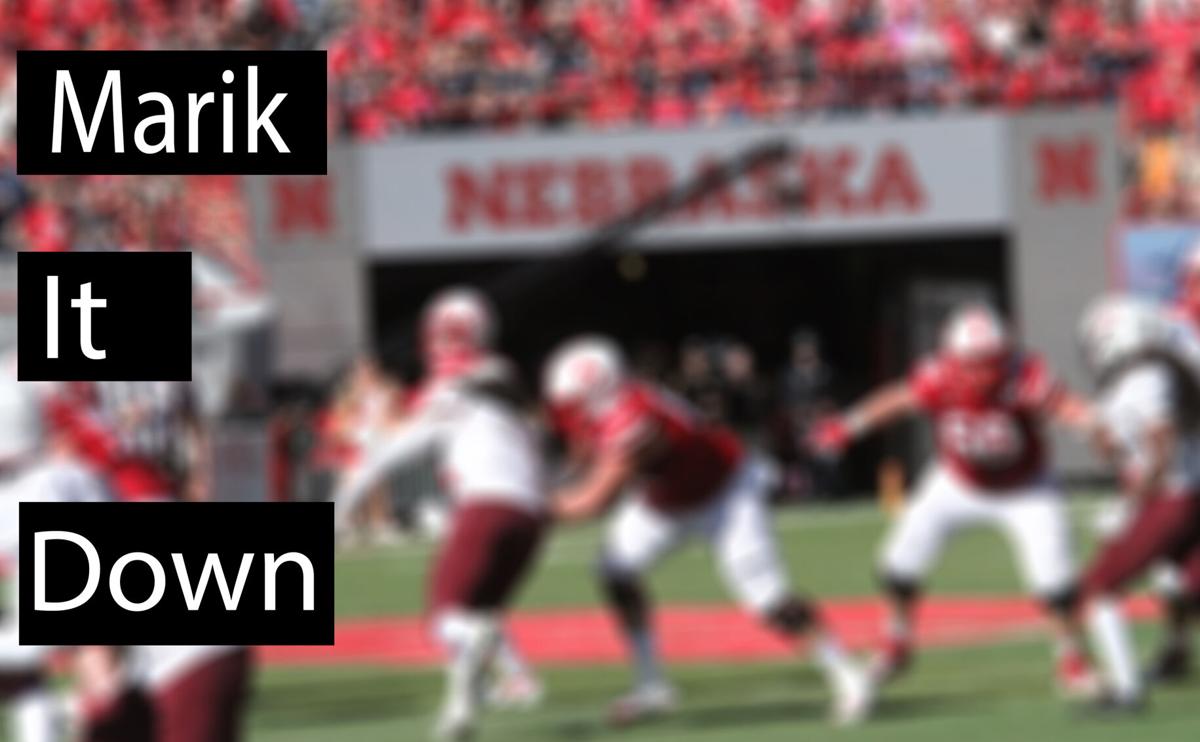 Week Six of the college football season is upon us, and for the most part, things are going OK I think.
Here's a fun fact about my upcoming Saturday: I'm likely not going to be watching any of these games I'm writing about because I have to attend a stranger's wedding festivities in Omaha for most of the day.
Anyway, back to football. Let's get on with my games to watch this Saturday:
No. 4 Florida (2-0) at No. 21 Texas A&M (1-1) at 11 a.m. on ESPN
Boy, this Florida offense is something else, isn't it?
The Gators have the most dangerous attack in the SEC as they're averaging 44.5 points. They have an All-American quarterback in Kyle Trask who has thrown 10 touchdowns and might be playing his way into a first-round NFL draft pick (I'm not kidding).
And their tight end. Oh, their tight end.
Kyle Pitts is a P-R-O-B-L-E-M out there. He's 6-foot-6, 240 pounds and a nightmare cover. What does a defensive coordinator do with that guy? Pitts is too fast for a bigger linebacker and too big for a smaller safety. Half of his 12 catches have been touchdowns!
Will anyone stop Florida this year? Yeah, probably. But it certainly won't be the Aggies.
No. 19 Virginia Tech (2-0) at No. 8 North Carolina (2-0) at 11 a.m. on ABC
Big game for the Tar Heels here.
If you haven't noticed, North Carolina has a budding star at quarterback in sophomore Sam Howell. In two games this season Howell has passed for 520 yards and three touchdowns. He's also thrown three picks, but I haven't gone back to the tape to see if they all were his fault.
With the talent that North Carolina has on offense, I'm sure head coach Mack Brown thinks they need to be scoring more than 28.5 points per game.
But Virginia Tech is a tough program. Always has been.
The Hokies are averaging 319 rushing yards per game. Their top back, Khalil Herbert, a transfer from Kansas, has rushed for 312 yards and three touchdowns already.
North Carolina is in for a battle.
No. 22 Texas (2-1) vs. Oklahoma (1-2) at 11 a.m. on FOX
If you're trying to figure out who's gonna win this one, good luck coming to a conclusion. It'll certainly be exciting with some offensive fireworks.
I guess Texas gets out of there with a win, but that's far from a confident statement.
To me, this game has so much yuck in it that I don't know what to think. There – that's my analysis.
No. 14 Tennessee (2-0) at No. 3 Georgia (2-0) at 11 a.m. on CBS
I'm not gonna lie to you folks, I can't help but be intrigued by Tennessee.
I know, I know – the Vols are terrible and we in Nebraska aren't supposed to like them. Can't help it … I like these guys.
They've got momentum – dating back to last year, Tennessee has won eight straight games – and I like their quarterback, Jarrett Guarantano, and their defense, specifically their inside linebacker with one of the best names in the SEC: Henry To'o To'o.
But, in the end, Tennessee has to deal with that Georgia defense. That's a nasty unit, and one which I think will lead the Bulldogs to a win in this one.
Kansas State (2-1) at TCU (1-1) at 3 p.m. on FOX
I love me some Max Duggan, the quarterback for TCU.
The Council Bluffs, Iowa, native is tough as nails and a gamer who almost led a come-from-behind win against Iowa State a couple weeks ago and followed that up with an upset win over Texas.
In that game in Austin, Duggan rushed for 79 yards and two back-breaking touchdowns against the Longhorns – good stuff.
Also, check out Kansas State running back Deuce Vaughn, a freshman from Round Rock, Texas.
Deuce has 205 rushing yards and three touchdowns on the season, and he's showing it doesn't matter how big you are to play major college football – he's 5-5, 168 pounds.
No. 2 Alabama (2-0) at Ole Miss (1-1) at 6:30 p.m. on ESPN
This is a game I'll absolutely be finding on YouTube bright and early on Sunday.
Ole Miss head coach Lane Kiffin was Nick Saban's offensive coordinator for three seasons before taking the head coaching gig at Florida Atlantic. Their relationship sort of ended on poor terms and Kiffin loves to take playful jabs at Nick through the media. After all, Kiffin has a great sense of humor and knows how to use it to his advantage.
But now, the Lane Train has his own SEC team, and it can score points, baby.
Behind a talented quarterback in Matt Corral, Ole Miss is averaging 536 yards and 38.5 points per game. The Rebels are passing for nearly 400 yards each time out.
But, it's still Alabama. It's still Saban, who always beats all his former assistants who play him as head coaches.
Will this game have a little crazy to it? I'm sure it will. Kiffin knows a ton of eyes will be watching and he's the type of guy that will do something special because of it.
Like him or not, that's just who the Lane Train is.
No. 7 Miami (3-0) at No. 1 Clemson (3-0) at 6:30 p.m. on ABC
Here it is – the big game on Saturday night.
Many are wondering if Miami is for real. The Hurricanes will give us an answer in this one.
Behind likeable quarterback D'Eriq King, Miami is undefeated. Its Rhett Lashlee-built offense is averaging 43.3 points and 499 total yards per game. It's a balanced attack, too, as the Hurricanes are passing for 266.7 yards per game and rushing for 232.3.
We've seen this type of offense before when Lashlee was lighting up scoreboards at SMU. So far, the transition to Miami has been smooth.
But, like I mentioned in my Bama-at-Ole Miss breakdown, this is Clemson. Miami isn't playing UAB, Louisville or that terrible team in Tallahassee.
Clemson is the new Alabama. Actually, Dabo Swinney's Tigers have been the new Alabama for a while now, they're not new.
I suspect Clemson wins this handily. But I could be wrong. After all, in this very weekly column, I wrote the following before the Kansas State vs. Oklahoma game:
"I hate making predictions because this is a wacky season with wacky scores already, but it's hard to see this game being close. Boomer Sooner all the way."
And that, my friends, was the last time I'll ever write the words "Boomer" and "Sooner."
No offense, Lincoln Riley.
Florida State (1-2) at No. 5 Notre Dame (2-0) at 6:30 p.m. on NBC
Pray for the guys from Tallahassee.
Catch the latest in Opinion
Get opinion pieces, letters and editorials sent directly to your inbox weekly!