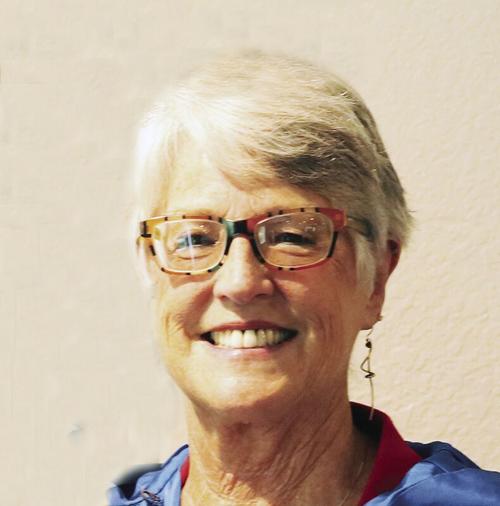 There is just a short time left to enter our Get Caught Reading Photo Contest – ends May 31. Take a photo of person/persons reading. Email your photo along with permission to use the photo to kilgore@cityofyork.net or send your submission through Facebook Messenger.
All photos become the property of the Library. Submit your photos for a chance to win a $100, $50 or $25 Chamber Check. Complete details at kilgore@cityofyork.net.
We are so excited to be able to have our Summer Reading Kick-Off picnic again this year. Join us Saturday, June 5 from 11 a.m. -.1 p.m., for hot dogs, chips, watermelon and bottled water. Enjoy your lunch and then sign up for the reading program for your age group. Fun prizes for the kiddos and adults have a chance to beat Seward in the Who Reads More on Highway 34 Smack Down.
Elias, our summer intern – funded by a Nebraska Library Commission's Internship Grant – will hold a bike safety event on June 12 at Harrison Park from 9-11 a.m. Bike riding is a lot of fun, but accidents happen. Come and learn the importance of safety measures and rules of the road. Elias is a York College student majoring in English Education with an emphasis in theatre. He will be helping at most of the library's summer activities.
Have you visited the Free Little Libraries yet? Stop by any of the locations: Grand Central Foods, Head Start, East Hill Park, Mincks Park, York County Historical Association and York News-Times to see the great selection of children's books. And, while you are out, enjoy the Story Walk along Beaver Creek Trail with your family to read the book and collect the letters. Unscramble the phrase, come to the Library and enter your guess for the grand prize drawing for a Family Night at Sun Theater.
Check out libraries.ne.gov/York or the York County Community Calendar for all the fun events for summer: Book Buddies, Brown Bag Story Time, Gnome Around Town, Gaming on the Big Screen, Anything Goes, Scavenger Hunts, the Dance Party and more!
Save the date. Community Conversation – funded by an American Library Association grant to be held at two times on Tuesday, June 22. Staff will host a two conversations with residents about meeting needs of the community and use the grant funds to share tools provided by professional library associations and partnerships required to bring them to York County. The noon session will focus on business needs and the evening event will be for family input on the future of library service in York.
June is National Ocean Month, learn about long-term research, education, and coastal stewardship; National Columnists Day is June 23, columnists provide the written works like commentary and opinions on current events or topics; and Audiobook Appreciation Month, listen to a great story while taking a road trip, working in the garden, or getting a head start on your summer reading! Want to know more? Our new computers are set up and ready for you at Kilgore Memorial library during our new library hours: Monday - Thursday 10 a.m. - 7 p.m., Friday - Saturday 10 a.m. - 5 p.m.
Now, get out there and have fun!