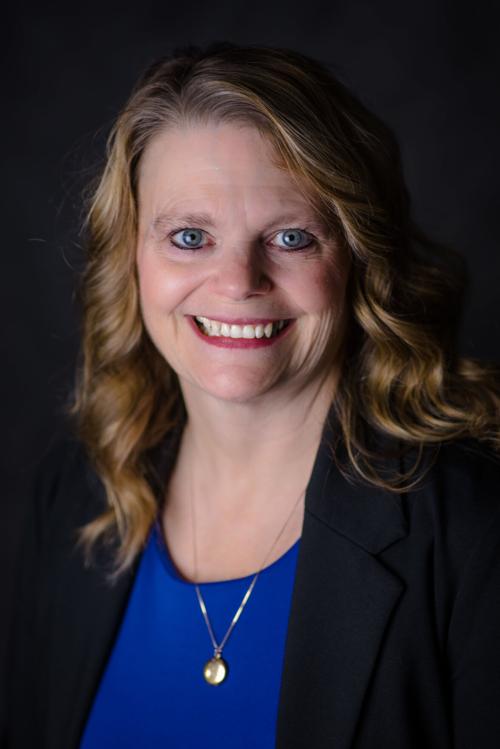 Last week, my husband asked me about Trick or Treating and recent Four Corner's news. I looked at him and said, "Do you not read the weekly chat and the updates we help push out for the health department?" The reply simply was, "I don't receive anything like that." Being the self-proclaimed detective that I am, first I check his inbox to make sure he wasn't pulling my leg. Next, I checked the mail server to make sure his email address was active, it was. So, my investigation continued. I went to his "promotions" box in his account and scrolled and scrolled and scrolled. Man, he gets a lot of "promo" email. And then, I FOUND IT! Buried in all that email was last week's Chamber Chat and a few emails later was the Four Corners Update.
The inspector gadget in me did not stop there. I went through the reports on our mail server and, low and behold, there are several emails that recipients normally have opened that are now not being opened. As I began asking individuals in the computer world about this, they indicated that through various operating system updates as well as email program updates, some email addresses are thought to be promotional and sent to that box automatically. Because sending an email asking users to check their folders won't really work, I am trying this particular avenue instead. As you are in your email accounts, please check your promotional folders, spam and junk folders to see if you are missing email updates from our team. Our membership utilizes this service as a means to communicate their news to our large list.
The month of November is typically a very busy one for our team here at the Chamber. Our month is definitely looking a little bit different this year. As we have indicated in previous articles and communication, we have decided to postpone the 2020 Business After Hours salute to Educators until March 26, 2021. We have determined that it is best to cancel this year's Holiday Festival. Our team worked through several different scenarios and were not able to come up with a plan that would allow for safe distancing of community members as they took part in their favorite activities.
But don't worry, the Holiday Season will still be strong in York and the surrounding area. We are encouraging everyone to "Keep the Cheer Here" this Holiday Season. With the current emphasis to avoid crowds, many local businesses see this as an opportunity to promote their safe shopping environments. Offering special Sunday hours during the Holiday Season will allow for more time options available to shoppers. This is meant to enhance the comfort of patrons and allow retail staff to still offer the customer service we have all come to enjoy. Rhonda has reached out to several local businesses these past few weeks and as of today, this is a list of those that have contacted us with extended Sunday hours. 16th Street Car Wash, Cellular Advantage / US Cellular, Ginny's Hallmark, GoodyPop, Kirtsey's Clothing & Boutique, Lichti TV, Appliance and Furniture Center, McNeill Floral, Mr Dukes Mercantile, The Flower Box, The Lockbox, The Trading Post, Wessels Living History Farm, York Ace Hardware, York Orschelns, York Tractor Supply, and York Walmart. We will have details on their hours and links to their pages on our website: www.yorkchamber.org.
I have been very fortunate to have been able to meet with Santa Claus over the last month or so and he and I have been working hard to make sure the little ones along with their parents feel comfortable coming to visit him during the Holiday Season. We can confirm that Santa has asked the crew at York Public Works to bring the hut to the Kilgore Memorial Library in the next few weeks. He has given me a list of things to do in order to "spruce up the place" as well as make sure everything is ready for him to receive guests in a safe manner. He also wanted to make sure that the mailbox be placed on the building as it was last year. Santa really enjoyed reading letters from York Children and event sent them a note back if they included a return address. I really appreciated Santa taking the time out of his busy schedule to work with me so Christmas 2020 can be a great memory for families.
With the pandemic hanging on longer that any of us wanted it to, Holiday party plans are being carefully considered. We have received calls from a few companies that have elected to give their dedicated employees chamber checks as gifts because they feel they are unable to host a gathering at this time. At this writing, there is close to $90,000 in chamber checks that have been prepared by Kristie. Chamber checks make great gifts and are a great way to continue to support our local businesses. If you or your business would like more information about Chamber checks, please feel free to call the Chamber Office and anyone of the Chamber Team will be happy to visit with you.
And lastly, I wanted to be sure everyone knows that we WILL be having the popular Holiday Rewards Program again this year. As you go about your Holiday shopping, York Chamber of Commerce wants to reward you for supporting local businesses! The annual Holiday Rewards program will begin Saturday, November 21 and run through Tuesday, December 15. The drawing will take place pm Wednesday, December 16. Customers completing purchases with Chamber Members, on and between these dates are eligible to participate. A list of Chamber members/businesses can be found at www.yorkchamber.org. Simply bring your receipts to the Chamber Office for validation. You will be given one registration slip for every $10.00 you spend at Chamber Businesses. (Individual receipts will be capped at $5,000 but will be eligible for the special day incentives). There will be double days this year. Saturday and Sunday purchases and payments will be 2x the value. Those dates are November 21/22, November 28/29, December 5/6, and December 12/13. Winners will be drawn at random while Chamber Staff is live on the air at KOOL 103.5 FM/KAWL 1370 AM on Wednesday, December 16 from 7-8 AM. When you hear your name called, you will call the station at 402-362-5954 to select your prize envelope. All registrations must be legible.
All of us at the Chamber are looking forward to a great Holiday Season in York! #letskeepthecheerhere #showsomelocallove
Catch the latest in Opinion
Get opinion pieces, letters and editorials sent directly to your inbox weekly!