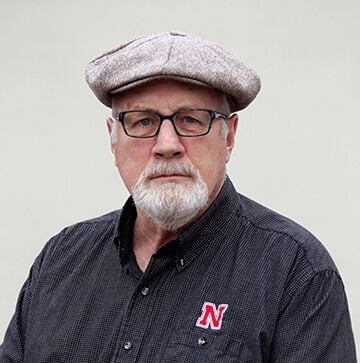 I am a Moseley by name, but it's my Spencer side I want to talk about today.
My mother Ellamae, a resident of the Vets Home in Kearney in her 97th year, was one of the Spencer kids in a large family that grew up on a creek bank very near Weissert, Neb., which lies a few miles east of Broken Bow. I think she maybe had eight sisters and two brothers, which would tally 11 siblings in all. But I'm likely off by a Spencer or two.
The home place is where we had massive family reunions over Labor Day weekend a very long time ago. How long? I, now a well-seasoned 72, remember them fondly as a snot-nosed little kid. In those days the big event occupied the entire three-day weekend. Families who had campers or tents used them. Those who didn't jammed into the house.
We ran the 'crick' in packs of cousins who self-sorted themselves by age. We shot trap. We fired high-powered rifles. We had horseback and buggy rides. We had wheel barrow races around the monster tree out front. We played bingo, selecting our prizes from the tables filled with all manner of small, often goofy, items Aunt Helen collected at garage sales over the preceding year.
And the food? Oh my, the food. Did you ever notice no one – ever – brings less than their best dishes to a family reunion? We profited mightily by that happy fact.
We kids would be scattered as much as a mile or more away, but we always knew exactly when it was time to come eat. The signal? One or more car horns blaring from the yard.
In later years the Labor Day blowout moved here and there, finally settling for a number of years into a building at the Custer County Fairgrounds. No frogs or jays to harass there, but by then my generation had wives and babies to tend anyway.
More recently the Spencer Reunion is one day, the Sunday of Labor Day weekend, at the Prairie Pioneer Senior Center in greater metropolitan Broken Bow.
Families of the original Spencer Kids who live close enough take turns hosting. Last Sunday the Moseley clan's number was up.
Mom and two sisters are all who remain of the original children, and one of them is unable to attend. Still, despite the inconvenience of COVID, some 50 Spencers, Spencers-in-law, kids, cousins and Spencer wannabes gathered around Mom and Aunt Jean for a meal of sloppy joe and pulled pork sandwiches, beans and cheesy potatoes prepared by the deli at the grocery store a block up the street.
The best of it, though, was the tables filled with salads and desserts brought by the families to share with the rest of us pot-luck style.
How tasty was Sunday's array of home-made culinary delights? Tasty enough that next year and beyond the caterer will be excused and the reunion will convert to entirely pot-luck. Hey, who doesn't love a great casserole?
I don't know about you, but I can hardly wait.