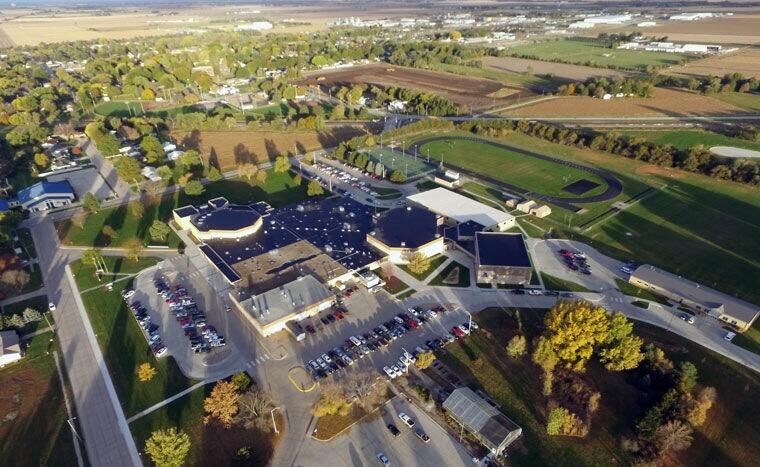 YORK – The York Public Schools Board of Education convened Monday, November 23.
Superintendent Mitch Bartholomew presented an adjustment to the district's Back to School Blueprint, but emphasized school will be back in session as previously scheduled. A hybrid learning backup plan would affect York High School and York Middle School. "If the situation warrants it, this is what we felt is a better situation than what we came up with in June," Bartholomew said. "If we can have some face-to-face and some remote learning, that's better than all remote." The implementation of the new hybrid learning plan is subjective, Bartholomew said. "There's not metric that says, 'now is the time,'" he said. "We would only do this if we had a significant change."
In the event the hybrid learning plan is enacted, York Elementary School would not be affected.
Bartholomew was the bearer of good news to the board, stating that YPS quarantines and positive cases are decreasing. "As we have evaluated the whole situation we feel like we can keep kids in school right now," he said.
Multi-tier system of supports (MTSS) at YMS was discussed. "MTSS helps the teachers help the kids," said YMS Principal Kenny Loosvelt. The tiers are based on support intensity, teachers utilizing a problem-solving process to tend to students. The program provides targeted support to struggling students, covering academics and behavior. Loosvelt said the process has been successful, but is still being fine-tuned.
Just before the regular session, a public hearing on American Civics curriculum at YPS was held. Nebraska Legislative Bill 399 requires school districts to hold at least two public meetings annually to discuss districts' social studies curriculum. At YPS the curriculum includes, but is not limited to studying state symbols, the Star-Spangled Banner world history and current events. Upper-level students are required to attend their choice of public meetings, including school board and city council. They then have to compose a paper on each meeting they attend. The middle school had its annual U.S. Presidents project, but could not be publicly-attended as in years past due to COVID-19 concerns.
The next York Public Schools Board of Education regular meeting is scheduled for 5 p.m. December 14 at the YPS District office. It will be the only regularly-scheduled meeting in December.