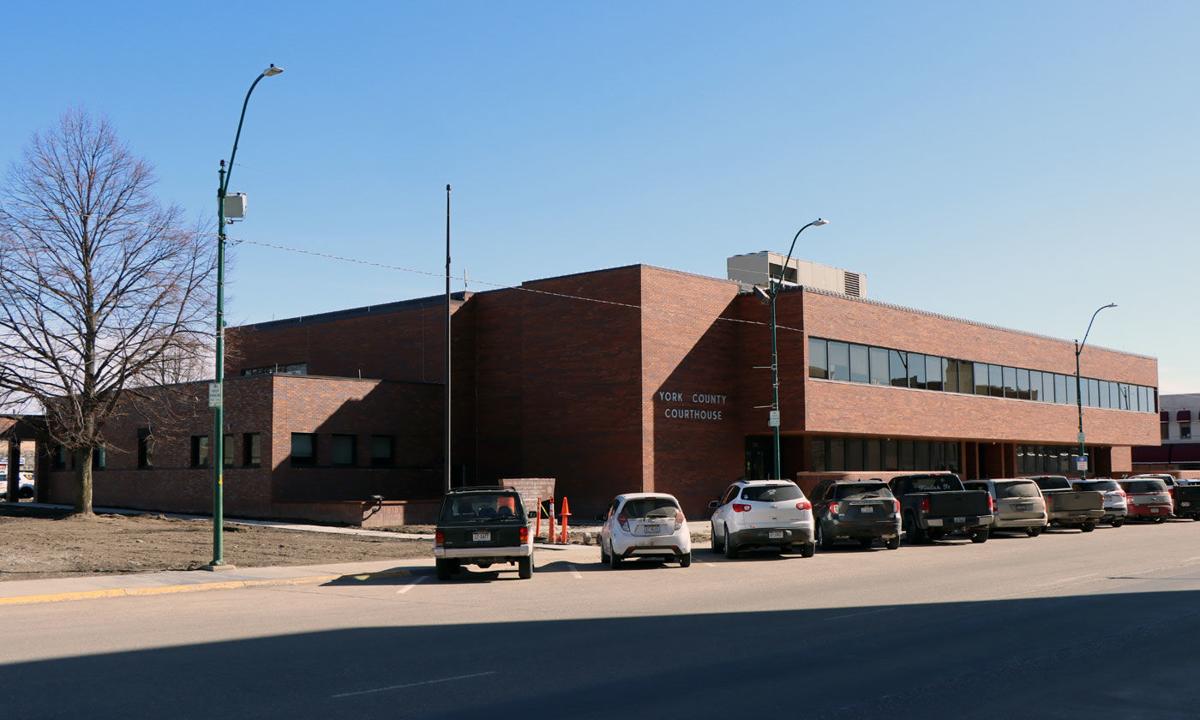 YORK – Kurt D. Snell, 45, of York was sentenced this week for first degree domestic assault, a Class 2A felony, in a case where he was accused of seriously injuring a woman.
He was given probation with a number of conditions.
According to court documents, the York Police Department was dispatched to a residence in York where a woman was asking for help, as she said she feared Snell was "going to kill her."
The affidavit says when officers arrived on the scene, they "could hear an argument coming from the apartment and when they knocked on the door, a woman came out and indicated where Snell was."
In the affidavit, officers say they observed the woman to be in visible pain from her hip and rib area.
Officers say in the affidavit they observed Snell, who they knew "from many law enforcement contracts, to be in the kitchen area."
The affidavit says Snell was taken into a hallway to speak with an officer while the other officer stayed with the alleged victim. They said she was "very animated and kept complaining of her pain. She sat on the couch to catch her breath. She was finally able to tell me that the night previous, around midnight, she was in an argument with Snell in the kitchen when he picked her up and dropped her onto the floor. She also explained that she has MS. She said she has been in pain all throughout the day. This altercation is when she sustained most of the injuries to her ribs."
The affidavit says Snell was drinking alcohol and "began yelling at the woman for lying on the couch. She said he again picked her up and dropped her on the floor. The officer asked paramedics to check her and they said she had at least a couple broken ribs and possibly more than that."
She was taken by ambulance to the emergency room at York General Hospital.
The officers said meanwhile, "it was apparent Snell was under the influence of alcohol by his actions and aggressive words." The affidavit says Snell "continued his aggressive language and posturing" with police officers and sheriff's deputies, until he was taken to the jail.
This week, in York County District Court, Deputy York County Attorney Joseph Selde told the court the state entered an agreement in which they would recommend probation, with additional provisions.
York County Public Defender David Michel said, "We are requesting probation and will agree to all special conditions. While we cannot ignore the seriousness of these events, he understands success at probation depends on him following the law and having acceptable behavior."
Judge James Stecker examined Snell's criminal history, which he said includes trespassing, domestic assault, driving under the influence, driving under suspension, issuing bad checks and theft.
"This involved fractures to her ribs," Judge Stecker said to Snell. "Your plan to attend just AA is inadequate. The court believes you could benefit (from further and additional programming). If you don't follow through with more than AA, the court will then look at a term in prison. The court believes this was very serious. If you cannot address your problems through programming, you can expect a trip to the Nebraska Department of Corrections."
Snell's probation term will be four years. His probation requires many different forms of counseling, programming and requirements.