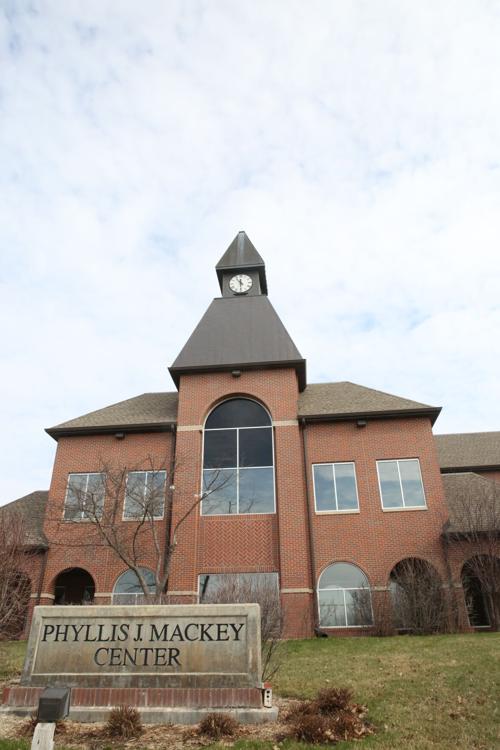 YORK -- York College has enrolled 648 students for the fall term, the second highest headcount in the 131-year history of the school.
While college enrollments nationwide continue to trend downward, York College has shown a surprising uptick in the 2020s. Last year's enrollment set the record; this year's numbers reflect only a slight loss.
Undergraduate enrollment for the fall semester stands at 438, almost identical to last year's count. A record 212 students are enrolled in graduate-level courses for the autumn term.
"We are blessed to have amazing students at York College and enrollment starts with them," shared David Odom, vice-president for enrollment. "Whether they are new to York College or a returning student, there's a trust they place in our community to "create the space" for academic success, spiritual growth, meaningful relationships, and a plethora of extra-curricular opportunities. The challenges of COVID, and there are many, remind us all how important our connections with our students need to be. I'm grateful for the amount of work our faculty and staff dedicate each year to our enrollment efforts."
Many colleges and universities across the nation have faced dwindling enrollment statistics for the past few years, especially when COVID-19 injected confusion and anxiety into the college recruitment and retention processes.
The fact that York College performed so well, statistically, defied those national trends.
"We work hard to develop and adapt innovative ways to offer a high quality education," President Sam Smith said. "And we do that while continuing to fulfill our YC's mission of transforming lives through a Christ-centered experience."
On the heels of graduating a near record 125 degrees in 2021, York College enrollment numbers remain steady and is positioning itself for further growth by fall 2022 with additions to academic and co-curricular programs.