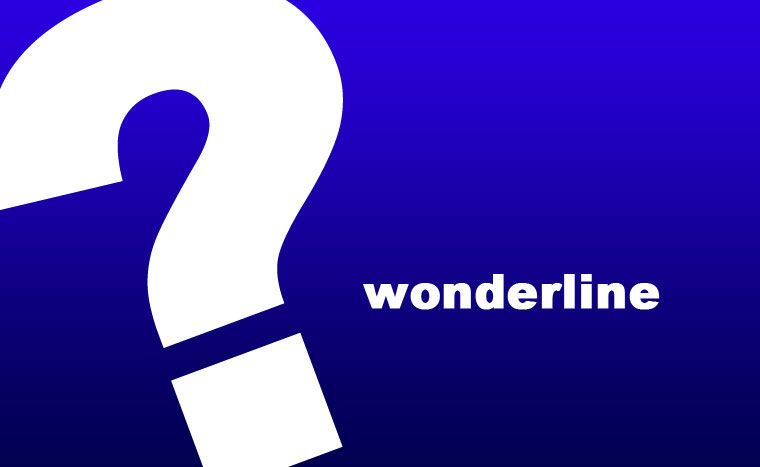 The following questions were asked recently on the Wonderline:
Q: What do you know about progress on Highway 34 west of York? There has not been a work crew in that area in two or three weeks. It looks like most of the paving and asphalt work is done, but there is quite a bit of finish-up work that is still necessary around intersections and driveways. This could have easily been done by now, and it is quite frustrating to those of us who are inconvenienced by this project.
A: Harvey Keim, York County Highway Superintendent, told the commissioners this past week he, too, was just waiting for Highway 34 to be completed.
This is a state project and has nothing to do with the county – but Keim does keep tabs on the progress because that construction project has impacted county roads where traffic has become higher during this work.
"The last email I got about it, they were going to be probably striping from Oct. 11-18," Keim said. "They've been finishing patch jobs, the last I heard. Hopefully, they will be done by Nov. 1. We just hope they can get it done by then and get things cleaned up."
Q: Who is responsible for the York sign (the old York Theater sign) on the north edge of York (on the fairgrounds)? It's a very nice welcome to York when it is fully functional, but it not at this time. The Y and the O in York are out (not lit) on the south side and all the letters are out on the north side. In its current condition, it is an eyesore and ought to be turned off at night.
A: "The Chamber owns that sign and over the years, the Wild Hawgs have assisted us with some major renovations to the sign that were done by Wallingford Signs," said Madonna Mogul, director of the York Area Chamber of Commerce. "I appreciate the caller alerting us to the outage and I will forward the issue on so we can get that passed on for repair. It is indeed a beautiful sign and we are thankful for the extra eyes on the sign."
Q: How many people in York County voted for Trump in the last election?
A: A total of 7,107 people voted, in York County, in the 2020 U.S. Presidential election. Of those, 5,296 voted for Donald Trump. A total of 1,619 York County residents voted for Joe Biden. A total of 174 voted for Libertarian Jorgensen. And there were 18 write-in votes.
Q: Has any action been taken toward the future of the Palmer Museum?
A: The appointed committee members have been meeting on a regular basis. No action items have been brought to the council yet, as far as recommended ideas about the future of the museum.
Q: How long has Nancy Pelosi been in politics? It seems like it's been a million years.
A: She served as the California representative to the Democratic National Committee from 1976 to 1996. She also served as the state and northern chairman of the California Democratic Party.
In 1987, she won a special election for California's Eighth District and became a member of the House of Representatives. In 2002, she was selected to be the Democratic leader of the House.
Q: How many cases of West Nile, in humans, have there been in 2021 so far, in Nebraska?
A: The latest figures show 38 cases of West Nile in humans, in Nebraska, so far, this year.
Q: Next year is an election year. How many seats on the York City Council and the York County Commissioners will be up for election? And is next year the year when all the county elected officials are up for election?
A: Next year, 2022, the election cycle will include the elections of four York City Council seats, three seats on the York County Commissioner Board, and all the elected positions in the county which include assessor, clerk, treasurer, sheriff, county attorney, public defender and clerk of the district court.
Q: My other question (this is from the same person who asked the previous question) is when do filings begin for the 2022 election cycle?
A: Filings can start on Dec. 1, 2021.
Q: It just seems like everywhere you turn there is another message about "get vaccinated against this" and "get vaccinated against that." It seems like all of a sudden there are so many things that we are supposed to get vaccinated against. And it seems like all of a sudden there are all these television commercials about a vaccine against getting Shingles. Is that brand new? When did that vaccine become available or is it just now while vaccinations are being pushed on us?
A: The first vaccine against Shingles was licensed in 2006.
Q: I love the Amish Cook column that runs in your newspaper. It's just so good and I really try to make all the recipes she puts out there. I have yet to run across a bad one or with an end result I didn't like. I keep a lot of them in my recipe collection and if I forget, I can always go into the newspaper's archives and many times find them. But there are two I'm looking for and was hoping you can help me. They ran a while back and I'm just not finding them. I figured you would have a better way of searching than I do.
One of the recipes from the Amish Cook I'm looking for is her scalloped corn. I think she gave credit for the recipe to a relative or maybe a neighbor.
And the other one was for a unique zucchini and hamburger casserole. I think this was a family recipe of theirs.
I think these were published quite a while ago – if you can help me out, that would be great!
A: We went digging through the archives of Amish Cook columns and we found them both! Here they are:
Dorcas Raber's Scalloped Corn
2 cups corn kernels, fresh or frozen
2/3 cup bread or saltine cracker crumbs
1 tablespoon minced onion
3 tablespoons melted butter
1/4 teaspoon black pepper
Preheat the oven to 350°F. Lightly grease a 2-quart casserole and set it aside.
Combine all the ingredients in a large mixing bowl and mix until well distributed. Spoon the mixture into the prepared pan. Bake for 40 minutes, until bubbly and golden.
Yoders' Zucchini and Hamburger Casserole
3 tablespoons butter, softened
1 1/2 teaspoon baking powder
2 cups fried meat of your choice (hamburger is a favorite)