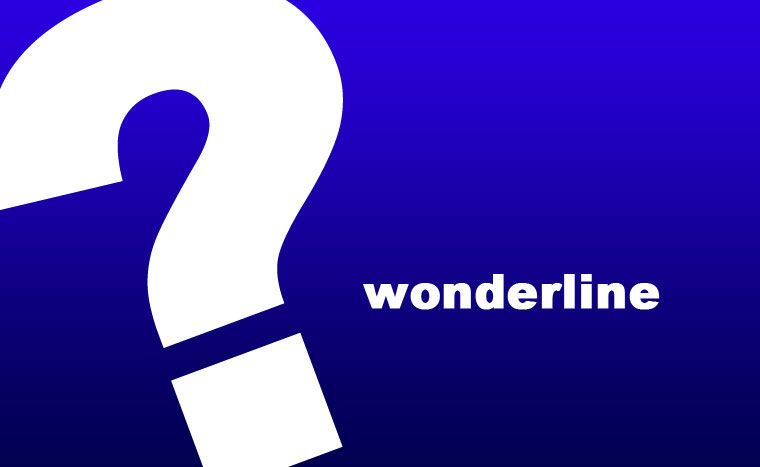 The following questions were asked recently on the Wonderline:
Q: We all know there are a number of factors that are considered when determining the COVID-19 Risk Level for Four Corners District. In fact, as of their Sept. 2 update, the number of active cases for each county was: Seward County, 72; Butler County, 34; York County, 23; and Polk County, 7. Is there an opportunity to adjust the risk levels by county as it is perceived that Seward County might be increasing the overall risk level as compared to the other three counties? My chief concern is how it will affect our children's learning environment when/if we increase from yellow to orange.
A: Laura McDougall, director of the Four Corners Health Department, said, "I Zoom with all of our district's schools each Friday morning to go over the new setting for our district's risk dial. We also review each county's specific data that went into setting the dial, so that each school has a more local picture of the COVID-19 transmission in their area and the levels of available resources. I advise each school to consider all of the available data as well as the risk dial setting in deciding to trigger changes in the learning environment."
Q: When most counties in Nebraska move to Phase 4, does that mean that buffets and salad bars will be allowed in restaurants again? Will that mean we don't have to wear masks in salons any longer? I guess my question is what that will really mean for what everyone is required to do.
A: We asked Laura McDougall, the director of the Four Corners Health Department, and she responded, "In Phase 4, those items will no longer be prohibited in the Directed Health Measures. However, they will still remain as recommendations to help limit the spread of COVID and are encouraged by the health department."
Q: If the risk dial is affected by the number of positive cases compared to the number of tests, couldn't we just improve our risk dial if a bunch of random, healthy people just started going in to get tested?
A: "Yes, if a bunch of random, healthy people went to get tested each week, and were negative, then that would lower our positivity rate – hypothetically," responded Laura McDougall, director of the Four Corners Health Department.
Q: Why aren't there any West Nile cases in Nebraska this year?
A: "Four Corners has been trapping mosquitoes this year, and so far, has not trapped any mosquitoes that are infected with West Nile Virus," said Laura McDougall, director of the Four Corners Health Department. "The number of human West Nile Virus cases is so low because for some reason, there are not many infected mosquitoes out there this year to bite people and make them sick."
Q: I read this past week that bids were taken for the first bridge replacement project that will be undertaken in this next bonding phase. How big was the bond issue and how long will that bonding phase last?
A: At the end of May, with a split vote of 3-2, the York County Commissioners approved an $8 million bond issue for future work on roads and bridges.
The county's last payment on the last bond issue (which was also used to finance the replacement of a number of fracture critical bridges in the county) took place in July.
The new bonding phase began at that point and the payments will continue for the next 10 years.
Q: How can voting take place at the city auditorium this year, if there is all that renovation going on inside?
A: We just found out this week that the voting that usually takes place at the city auditorium will be taking place this year at the Holthus Convention Center instead. More information will be released by the clerk's office as Election Day grows closer.
Q: How long have there been Yorkfest kings and queens? And is there any way to run a list of who has all been Yorkfest royalty in the past?
A: Yorkfest royalty has been crowned since 1979.
Here is the list, by the year, as provided by former Yorkfest King, Todd Kirshenbaum:
1979: Stan Hartman and Elaine Dahlgren
1980: Pete Frandsen and Delores Baer
1981: Howard Harris and Gert Rogers
1982: Paul Geis and Barbara Furst
1983: Hollie Miller and Nettie Clark
1984: John Strand and Fern Rose
1985: Dean Sack and Agnes Conant
1986: Alvin Olson and Freddie Oglesby
1987: Hub Foster and Judi Nordlund
1988: Cub Baer and Dorothy May
1989: Howard Anderson and Margaret Jensen
1990: Miles Hildebrand and Alice Brouillette
1991: Kelly Holthus and Ann Kirkpatrick
1992: Clarence Churchill and Louise Gleason
1993: Deb Hartman and Sally Ruben
1994: Howard May and Arlene Splain
1995: Dan Barrett and Betty Bell
1996: Howard Blatchford and Yvonne Junge
1997: Duane Birt and Mary Crawford
1998: Dean Richardson and Kappy Bedient
1999: Charles Wempe and Mildred Goodband
2000: Jim Stansberry and Verna Wolfe
2001: John Munn and Ann Wagner
2002: Wes Tonniges and Darcy McBride
2003: George Crawford and Joyce Otoupal
2004: Les Olson and Gail Nordlund
2005: Jack Vincent and Ruth Krumbach
2006: Herb Heiden and Elaine Stuhr
2007: Darroll Loschen and Connie Hubbard
2008: Harold Rosenau and Toni Hess
2009: Bill Scheve and Bernie Scripture
2010: Kent Bedient and Konda Cooper
2011: Don Witte and Nancy Dobb
2012: Tim Gardner and Jean Gardner
2013: Tommy Toms and Joan Strong
2014: Bob Sautter and Evelyn Campbell
2015: Leo Kloewer and Gayle Kloewer
2016: Jason Hirschfield and Deb Stuhr
2017: Mike Lucas and Rosalie Hilmer
2018: Todd Kirshenbaum and LaMoine Roth
2019: Jerome Weisman and LaVonna Weisman
Q: How many United States presidents had slaves?
A: In total, 12 presidents had slaves at some point in their lives, eight of whom owned slaves while serving as president. George Washington was the first president to own slaves, including while he was president. Zachary Taylor was the last president to own slaves during his presidency, and Ulysses S. Grant was the last president to have owned a slave at some point in his life.
Slave owning was common among early presidents; of the first 12, only John Adams (2) and his son John Quincy Adams (6) never owned slaves, although two of the others (Martin Van Buren and William Henry Harrison) did not own slaves while serving as president.
The other presidents who had slaves were Thomas Jefferson, James Monroe, James Madison, Andrew Jackson, John Tyler, James Polk and Andrew Johnson.
Be the first to know
Get local news delivered to your inbox!