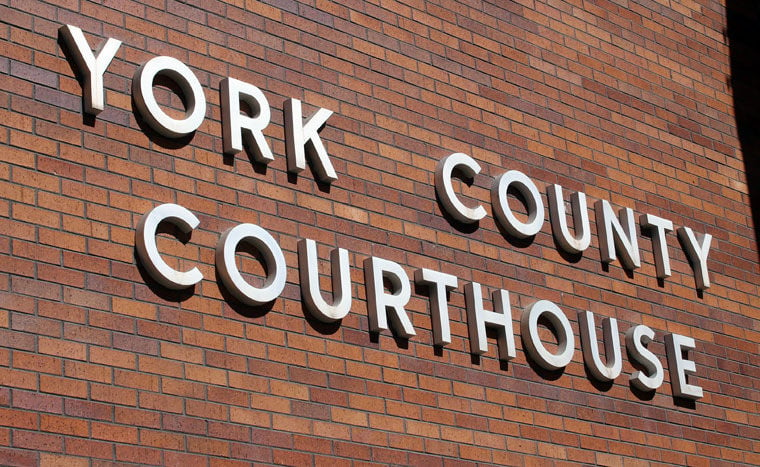 YORK – Monique K. Ouellette, 29, of Steamboat Springs, Colo., has pleaded guilty in a case that began as possession of illegal firearms and drugs.
She entered her plea this week, in the York County District Court.
She was originally charged with a Class 2 felony of possession of a firearm during a Class 2A felony drug violation. That was amended to attempt of a Class 4 felony as part of a plea agreement and she entered a guilty plea.
A charge of possession of a controlled substance, a Class 4 felony, was dismissed as part of that agreement.
She is now facing a possible maximum sentence of one year in jail.
According to the affidavit of probable cause filed with the court by the investigating troopers of the Nebraska State Patrol, a trooper was on regular duty, parked along the interstate, when he saw a vehicle traveling in the passing lane and then quickly merging to the driving lane. As the trooper pulled out, onto the interstate, he said the vehicle quickly turned into a rest area and then quickly stop. He said the male driver quickly exited the vehicle and continued to watch the patrol unit.
While talking with the driver, the trooper said he observed several criminal indicators. The driver, identified as Christian Lizotte of Colorado, handed him two THC vape pens when asked if there was anything illegal in the vehicle.
The passenger was identified as Ouellette.
A probable cause search was conducted and troopers allege they found one handgun in the glove box, one rifle in the trunk, one rifle in the storage bag on the roof, 27 containers of marijuana, seven bags of marijuana, two vape pens, three packages of THC-infused pills, one pack of marijuana seeds, several marijuana pipes, and two tin foil packages containing 37 doses of suspected Lysergic Acid Diethylamide.
Sentencing for Ouellette has been scheduled for March 8.