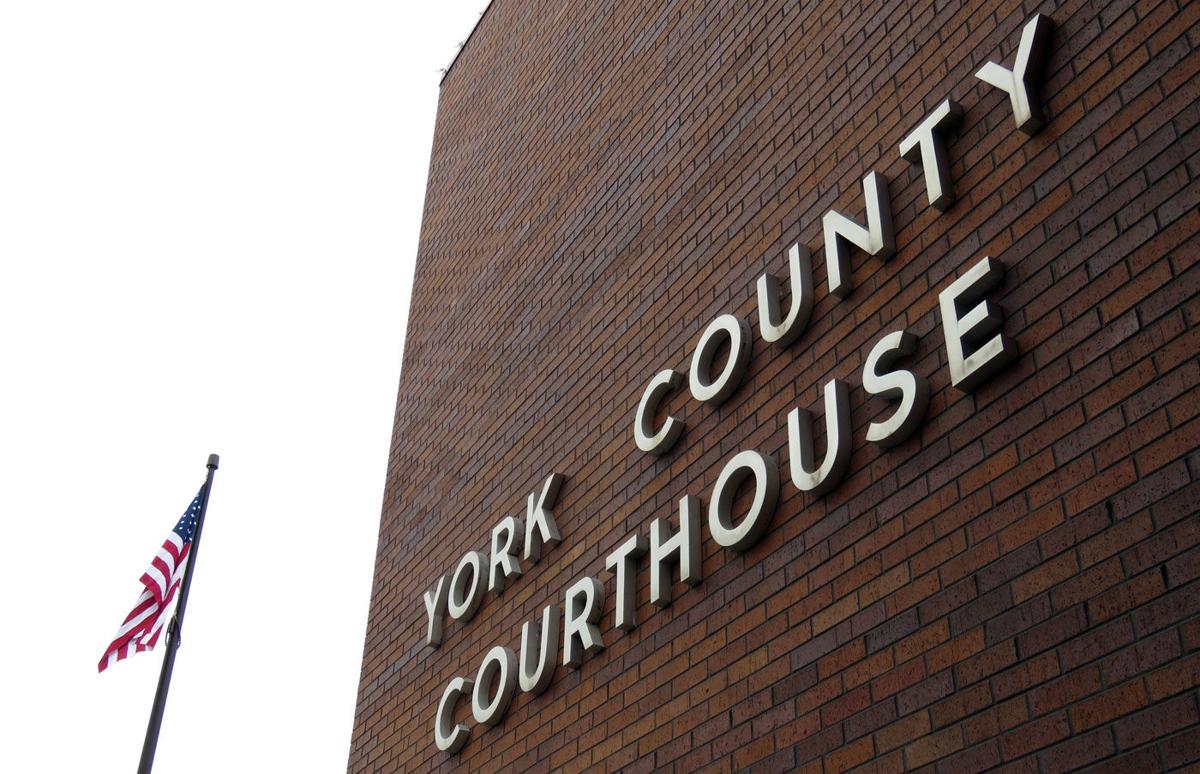 YORK – A bench warrant was issued this week for the arrest of Daniel Graham, 41, of Milligan who failed to appear for sentencing in a case involving distribution of an exceptionally hazardous drug.
He was initially facing a possible maximum sentence, if convicted on the original charge, of 50 years in prison. The original charge, a Class 2 felony, was amended to possession of a controlled substance, a Class 4 felony, as part of a plea agreement.
Earlier, Graham pleaded no contest to the amended charge is now facing a possible maximum sentence of two years in prison.
The arrest probable cause document, filed by an officer with the York Police Department, says the officer had received information that Graham was staying in an apartment complex in York on North Grant Avenue and as the officer was driving by, he thought he saw Graham. He knew that Graham had a felony warrant with multiple charges to include operating a motor vehicle to avoid arrest. He also knew that Graham had been in multiple pursuits with law enforcement in the past year. Because Graham was considered to be a flight risk, the officer said he called for back-up.
The woman living in the apartment at first denied that Graham was inside, but later asked if she could take her child and leave.
After she left, officers made entry to the apartment and they asked Graham to come out his hands up. The officer said he complied and while Graham was being taken into custody, the officer said he could see pills lying on a bed in plain view. The officer alleged he could also see a couple of butane lighters lying on the bed.
"When I walked over the bed to look at the pills," the officer said in his report to the court, "I could see a small baggie of marijuana lying on the floor at the foot of the bed. I walked around to the other side of the bed and located a very large butane torch. Through my training and experience, I know this type of torch is commonly used by methamphetamine users. I also knew that Daniel Graham has a history of methamphetamine use, and have heard that he has been selling methamphetamine."
The officer said further he could see a piece of plastic sticking out from between the mattress and the box spring. He said he lifted up the mattress and located one large bag containing a large amount of methamphetamine and another bag that was tied at the top of the large amount of suspected methamphetamine.
He said that next to the bags was a digital scale with methamphetamine residue on it, a glass pipe with a "lot of suspected methamphetamine on it," and a metal marijuana pipe.
The officer indicated that Graham "had twitching body movements with his head and hands, which is a sign of methamphetamine use."
The officer said the substance was later tested and found to be positive as methamphetamine. The officer said the weight of the meth was determined to be 14.2 grams.
"Through my training and experience, this amount of methamphetamine coupled with the digital scale with methamphetamine residue on it indicates that Graham is selling methamphetamine. There is also a baseball field and Beaver Creek Park located within a thousand feet of this apartment. As an officer, I have seen many children riding bicycles through Beaver Creek Park. I have also only ever seen children playing basement at the baseball field in Beaver Creek Park," the officer said further in his court document.
It is not clear as to whether a count of failure to appear has been filed against Graham.
Be the first to know
Get local news delivered to your inbox!