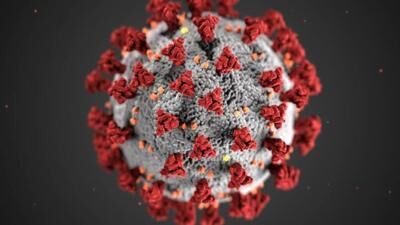 YORK – Two COVID-related deaths were confirmed and announced by officials with the Four Corners Health Department in the district.
One death is that of a man in his 70s, in Butler County, who was hospitalized.
The other death is that of a woman in her 90s, in Polk County.
Four Corners officials also said that on Oct. 7, there were nine laboratory results "incorrectly reported to Four Corners as positive, which were in fact, negative. The incorrect results were eight reports attributed to Seward County and one to Polk County.
Regarding the latest information, concerning the totals from Oct. 8 and 9, York County had 28 new cases bringing the cumulative total here to 269.
Seward County had 15 new cases, bringing the cumulative total there to 323.
Polk County had 12 new cases, bringing the cumulative total there to 122.
And Butler County added seven new cases for 163 total cases.
The total cumulative total of COVID-19 cases in the health district is now at 877. There have been 163 new cases in the past seven days, which health officials term as a "significant increase over the past weeks.
Health officials also noted that the risk dial for the health district is now set at 2.44 (still in the orange category, but heightened from the week before) which is terms as "elevated risk. It is important to practice physical distancing avoid crowds, wear a face covering and practice good handwashing to lower your risk."
In response to the elevated risk dial last Friday, York Public Schools Superintendent Mitch Bartholomew said in a statement: "The administrative team recognizes the virus spread rate has increased across the state and in our community, but we also rely on our YPS numbers and study them daily. At this point in time we do have some positive cases at YPS and those cases/people have been isolated. What's important to recognize is our active positive cases are below 1 percent of our total population (.73 percent). In each case we have worked with Four Corners Health Department with contact tracing and have sent low exposure letters to the families/students that were possibly exposed. Since July 1, 2020, YPS has only had 1.97 percent of our school population test positive. Ideally we didn't want anyone from YPS to contract the virus, but we also know that wasn't a realistic goal. These numbers support that our safety plan is working and we will continue to remain in school. It's very important that as parents and community members we take the necessary precautions to help mitigate risk. YPS is doing everything we can to help students and families and we will continue to scrutinize our safety plan. Our goal has always been to keep our students and staff safe and stay in school."
Be the first to know
Get local news delivered to your inbox!